On this day: Famous Soviet aerospace engineer Pavel Sukhoi was born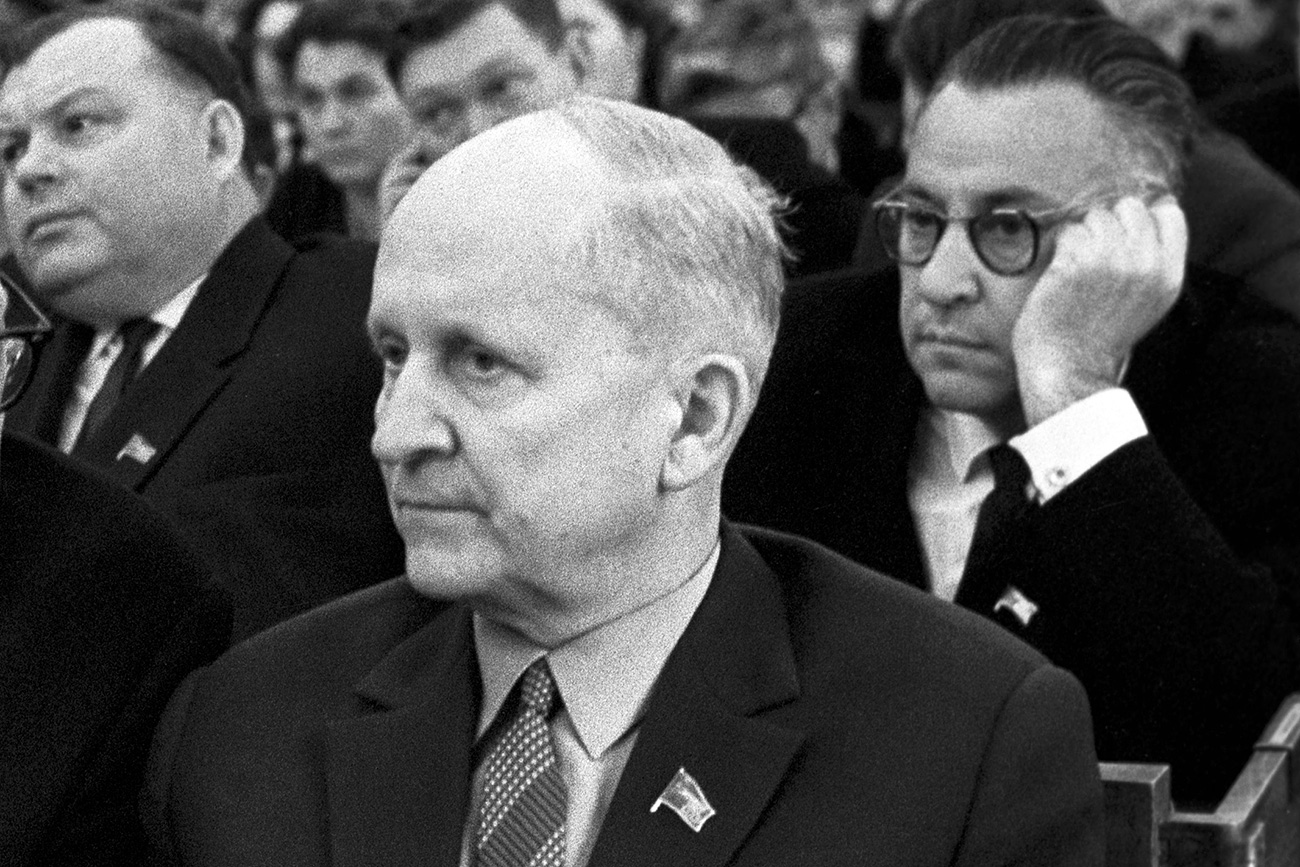 Scientist Pavel Sukhoi at the 5th session of the Supreme Soviet of the USSR, Moscow.
Vasily Yegorov; Yevgeny Kassin/TASS
His Su-7 became the main Soviet fighter-bomber during the Cold War
Pavel Sukhoi was born on July 22, 1895 in the small town of Hlybokaye near Vitebsk, Belarus - part of the Russian Empire at that time. After graduating from the Imperial Moscow Technical School in 1925, Sukhoi designed and constructed aircraft, including the record-setting Tupolev ANT-25 and the TB-1 and TB-3 heavy bombers. He also developed a multi-purpose light aircraft – Su-2 – which was used in the early years of the Great Patriotic War.
Sukhoi also developed a new ground-attack plane, Su-6, but Stalin decided against putting the plane into production, favoring the Ilyushin Il-2 instead.
In the postwar years, Sukhoi was among the first Soviet aircraft designers to work on jet aircraft, creating several experimental fighters.
During the Cold War, his creations included the supersonic Su-7, which became the main Soviet fighter-bomber of the 1960s, and the Su-9 and Su-15 interceptors, which formed the backbone of the PVO. He also pioneered variable-sweep aircraft, such as the Su-17 and Su-24. The last fighter Sukhoi designed was the T-10 (Su-27) but he did not live to see it fly.​
If using any of Russia Beyond's content, partly or in full, always provide an active hyperlink to the original material.