On this day: The Battle of the Caucasus began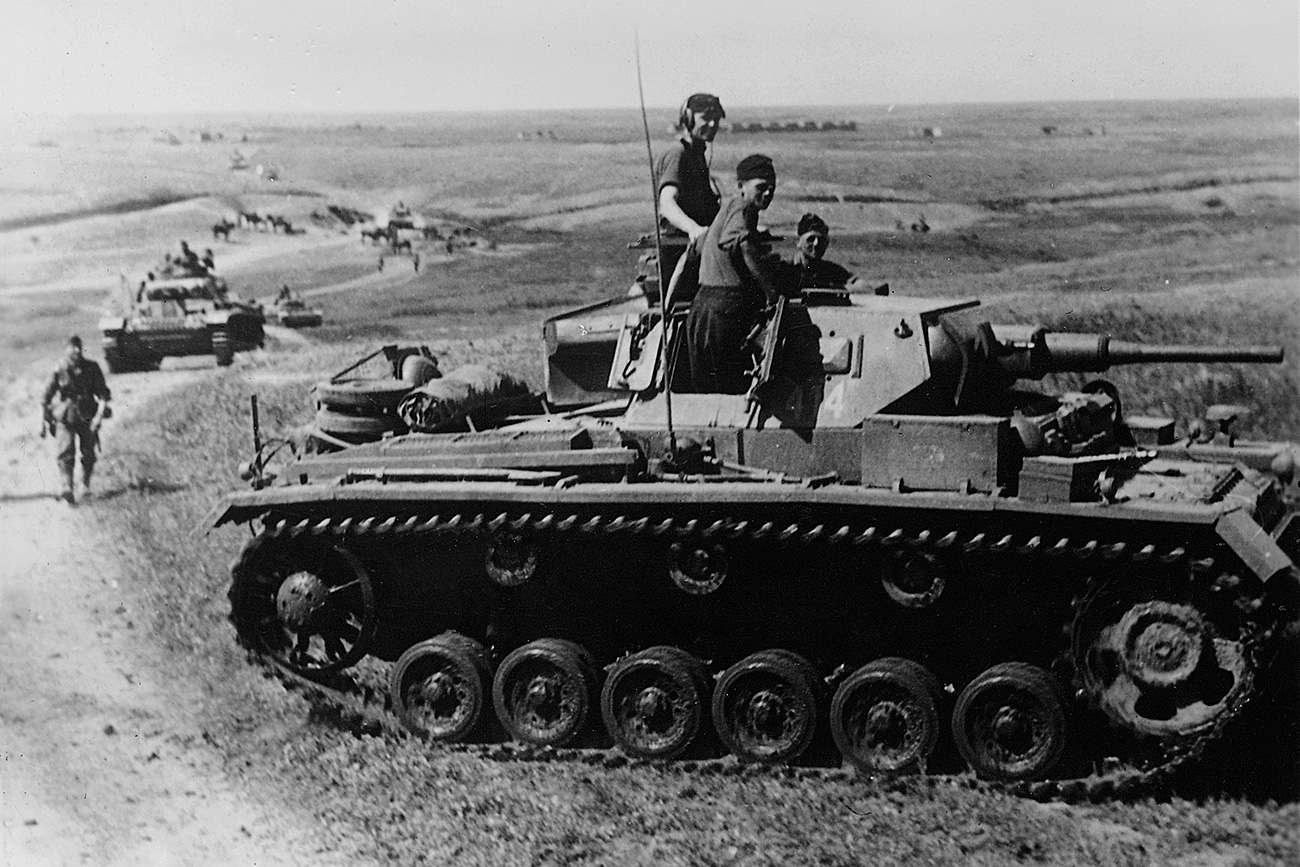 German soldiers and tank III during the battle for Rostov-on-Don.
Scherl/Global Look Press
Hitler's goal was to take the Soviet Oil fields in the region
In July 1942, one year after Hitler invaded the Soviet Union, the Germans launched a great offensive in Southern Russia. Their goal was the Soviet Oil fields of the Caucasus. On July 25, 1942, German troops captured Rostov-on-Don, laying claim to the Caucasus region of the southern Soviet Union and the oil fields beyond.
However, German troops failed to break through the Caucasus, yet successfully made it to Crimea after a six month defense operation on the Taman Peninsula.
The battle ended on Oct. 9, 1943. The German 17th army was effectively destroyed by the Soviets. More than 70,000 German soldiers were killed or captured. Soviets casualties totaled about 18,000 men. The Wehrmacht suffered a series of devastating defeats on the Eastern front.
The battle of the Caucasus coincided with the battles of Stalingrad and Kursk, and played an important role in bringing about a radical change in the course of the WWII.
If using any of Russia Beyond's content, partly or in full, always provide an active hyperlink to the original material.