People in the Soviet Union loved beer, almost as much as vodka. They would drink it in the morning, while fishing, at the banya, and after a hard day's work. It was always beer o'clock.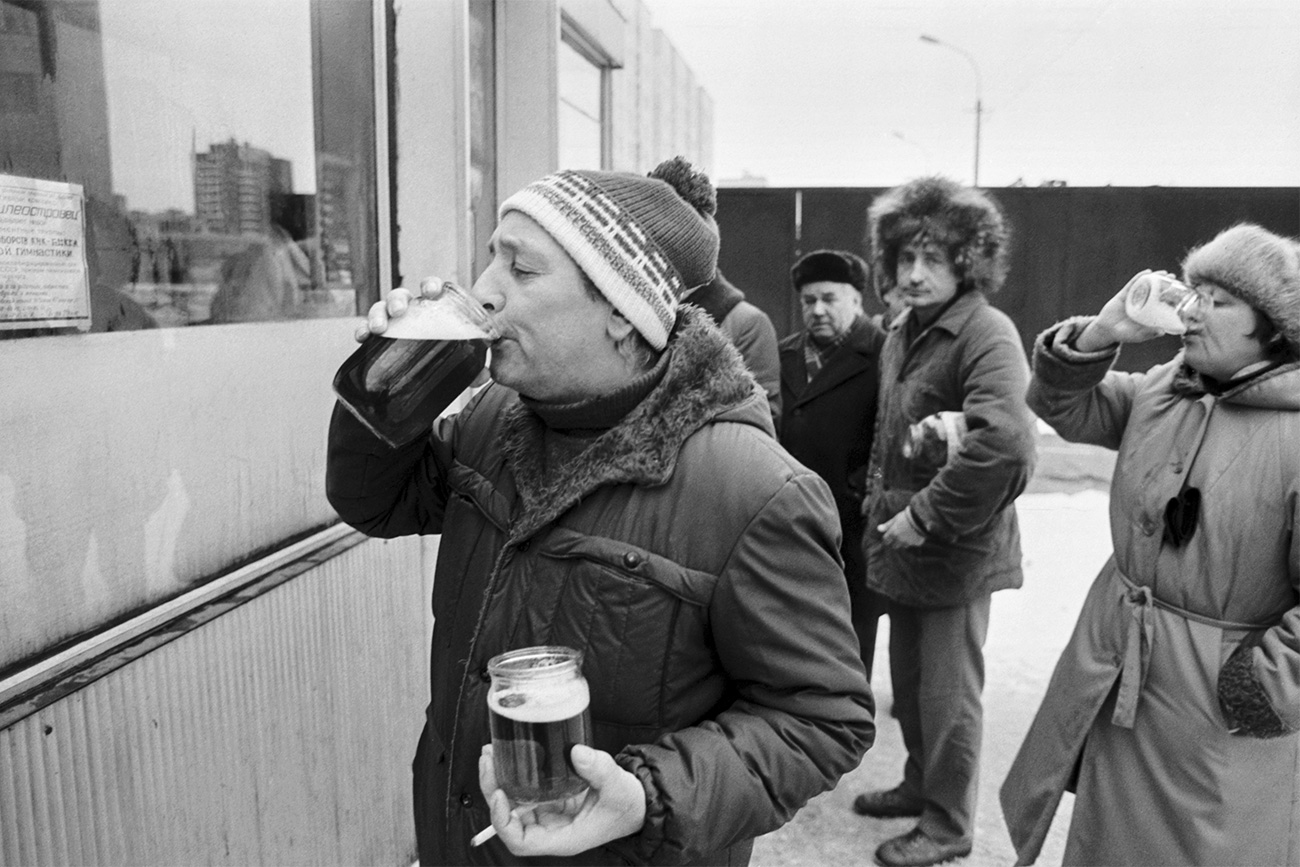 A man at a beer stand, Leningrad Region. / Nikolai Adamovich/TASS
Before the revolution, the Russian Empire produced different varieties of beers brewed according to Western standards: Venskoe (Viennese), Munchenskoe (Munich), Pilsener, Bavarskoe (Bavarian), Kulmbakskoe (Kulmbach), Bogemskoe (Bohemian) and others. After 1917, the "bourgeois" names were replaced by Soviet titles. For example, Venskoe became Zhigulevskoe (Zhiguli), Pilsener – Russkoe, and Munchenskoe – Ukrainskoe.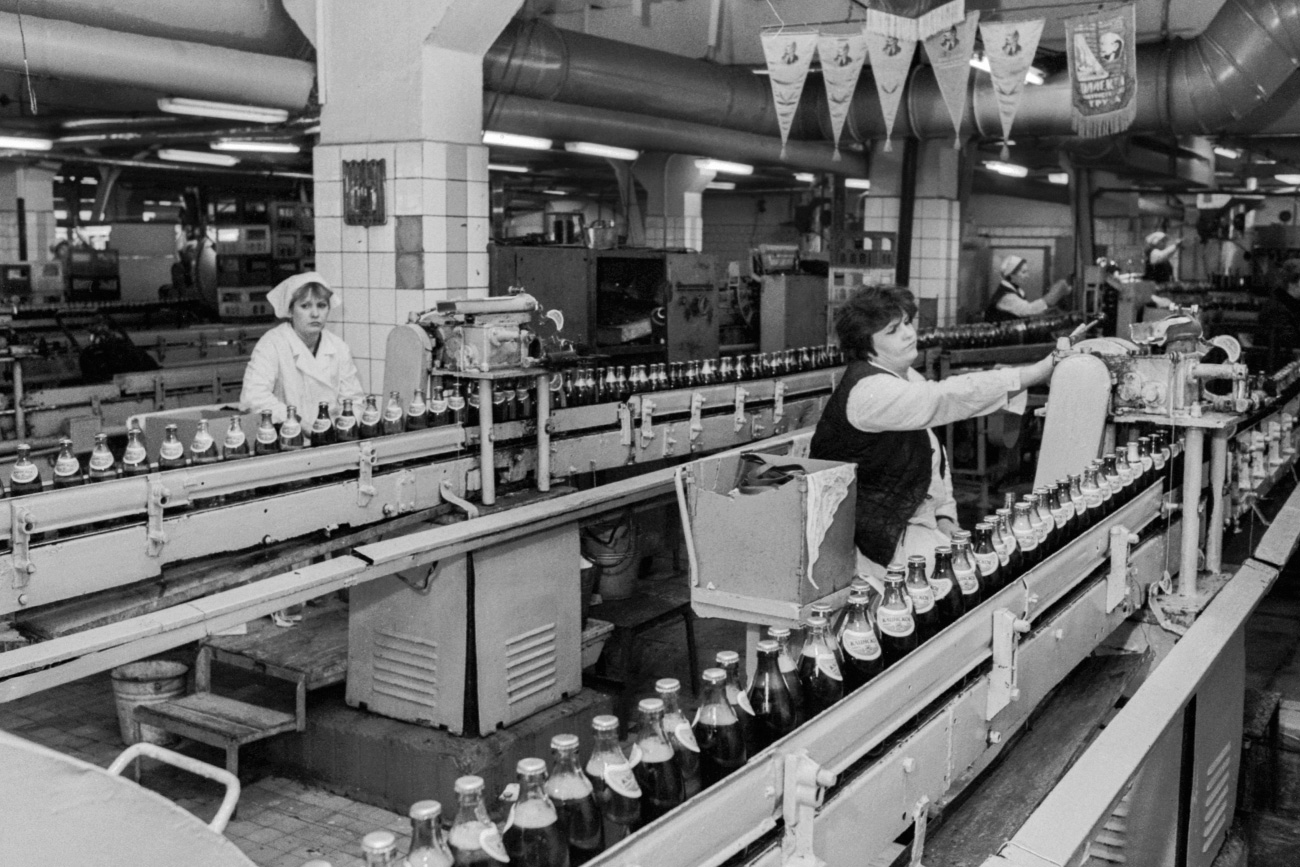 Workers of the plant release 10,000 bottles of beer per day, Moscow, 1991. / Gennady Khamelyanin/TASS
Eight general types of beer were brewed in the USSR, each with a different alcohol content: Zhigulevskoe (Zhiguli), Russkoe (Russian), Moskovskoe (Moscow), Ukrainskoe (Ukrainian), Leningradskoe (Leningrad), Porter, Martovskoe (March), and Karamelnoe (Caramel).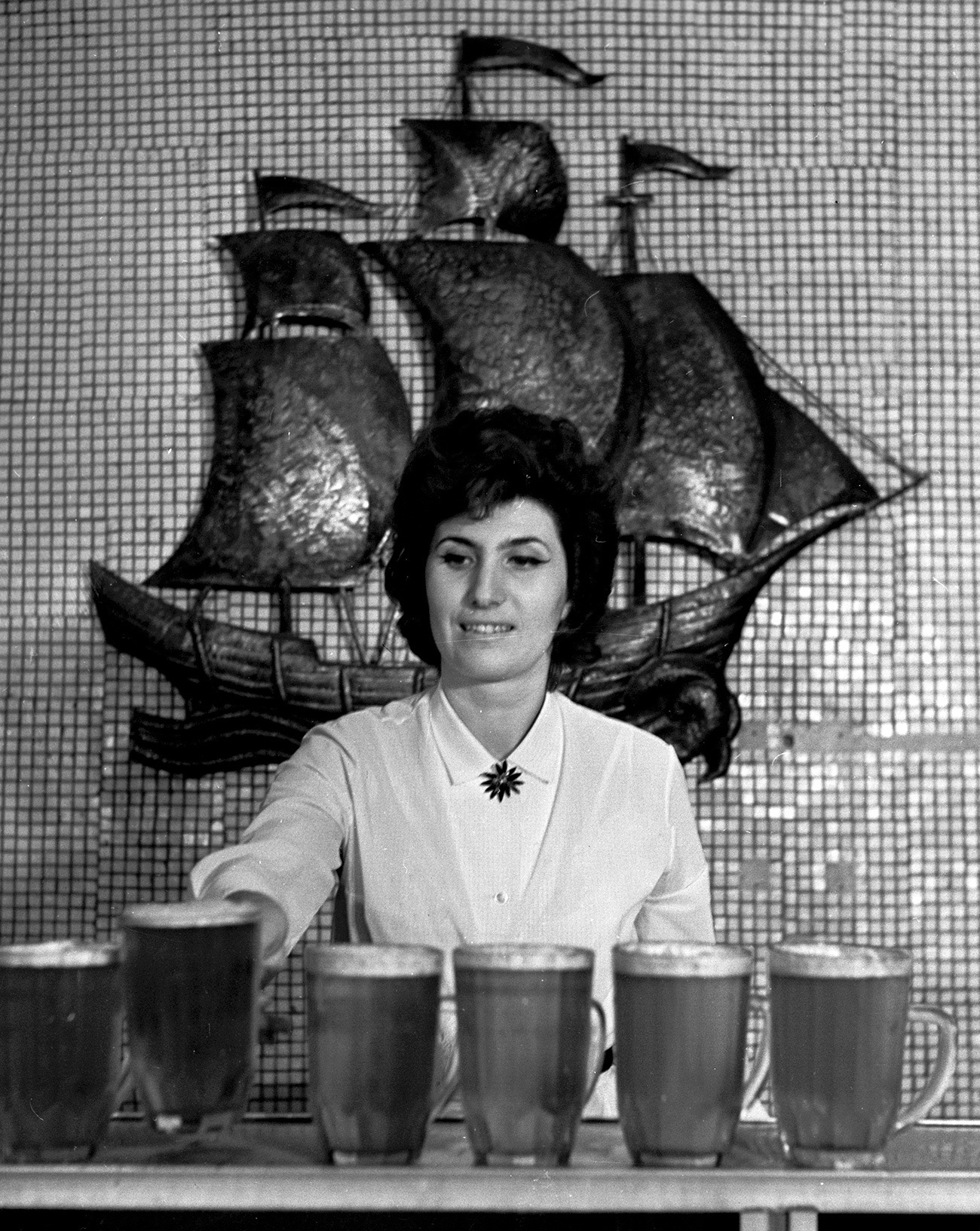 Bartender of Gambrinus bar, 1967. / Svet/RIA Novosti
Soviet republics also produced their own special brands. Bakinskoe Spetsialnoe (Baku Special), Yerevanskoe Temnoe (Yerevan Dark), Minskoe, Ferganskoe, and many others. In total, more than 350 brands of beer were brewed in the Soviet Union. Of course, many varieties copied each other, explains Pavel Egorov, author of the nubo.ru website.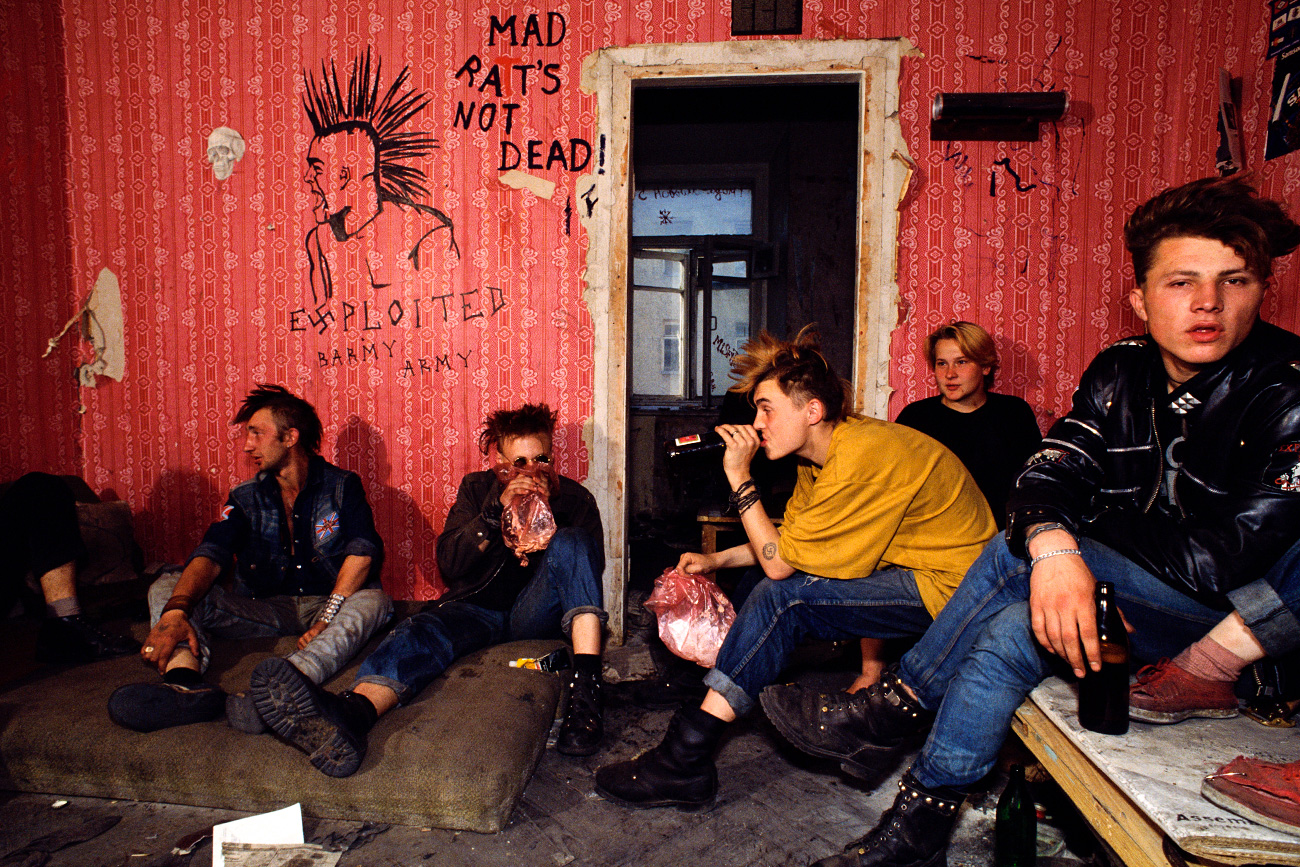 Russian punks living in abandoned building next to Pushkin Square in Moscow. / Getty Images
In the Soviet Union, beer was available on tap or by the glass. Bottled beer was usually necked at home on the weekend. If a person wanted draft beer, he had to buy it from a kiosk – which were everywhere. In summer, beer was served ice-cold, but in winter it was warm. Soviets could also buy beer from street kegs, much like those that contained kvass.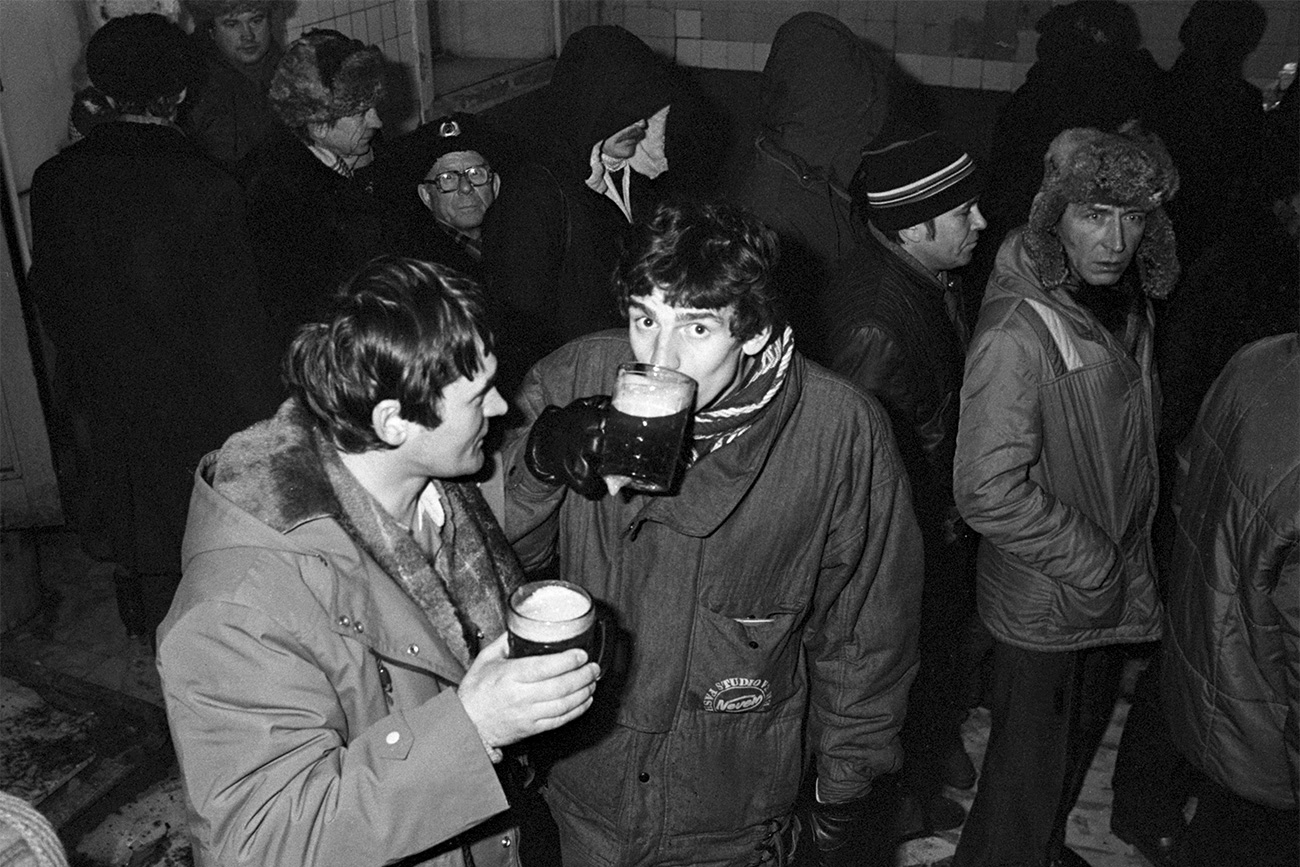 Young Soviet citizens drink beer, 1987. / Nikolai Adamovich, Ivan Kurtov/TASS
Nobody batted an eyelid if people bought beer in the morning as it wasn't available in the evening. People were willing to que for a long time for freshly brewed beer, holding jars and containers of all shapes and sizes to fill up with booze. People would nibble on dried fish while waiting to be served.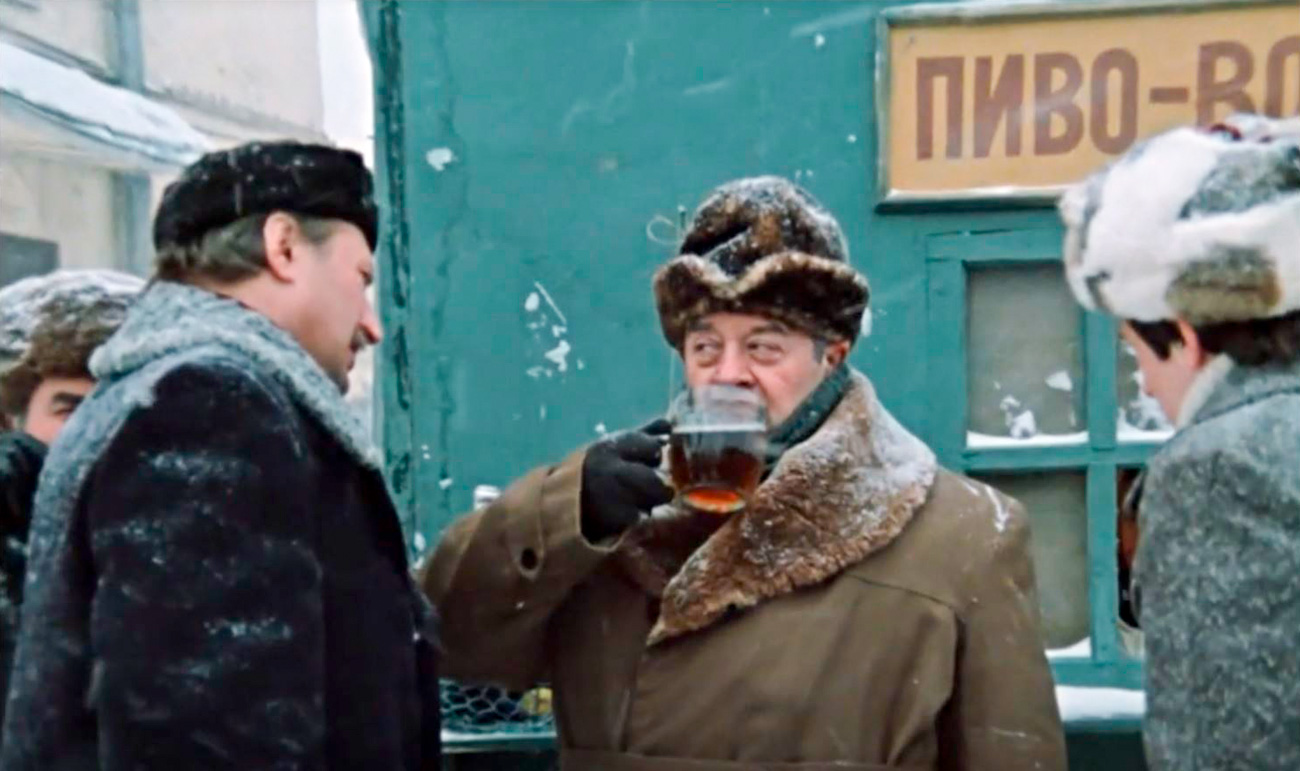 A frame from the Pokrovskie Vorota movie. / Kinopoisk
Soviet citizens who did not want to drink at a kiosk went to beer houses. People usually took a few mugs, snacked on vobla and other dried fish, and chewed the cud. Those more partial to a stronger tipple would smuggle in vodka, pour shots under the table, and wash them down with beer. Beer and vodka would even be mixed on the sly, known as a Yorsh (Rough) cocktail - very classy.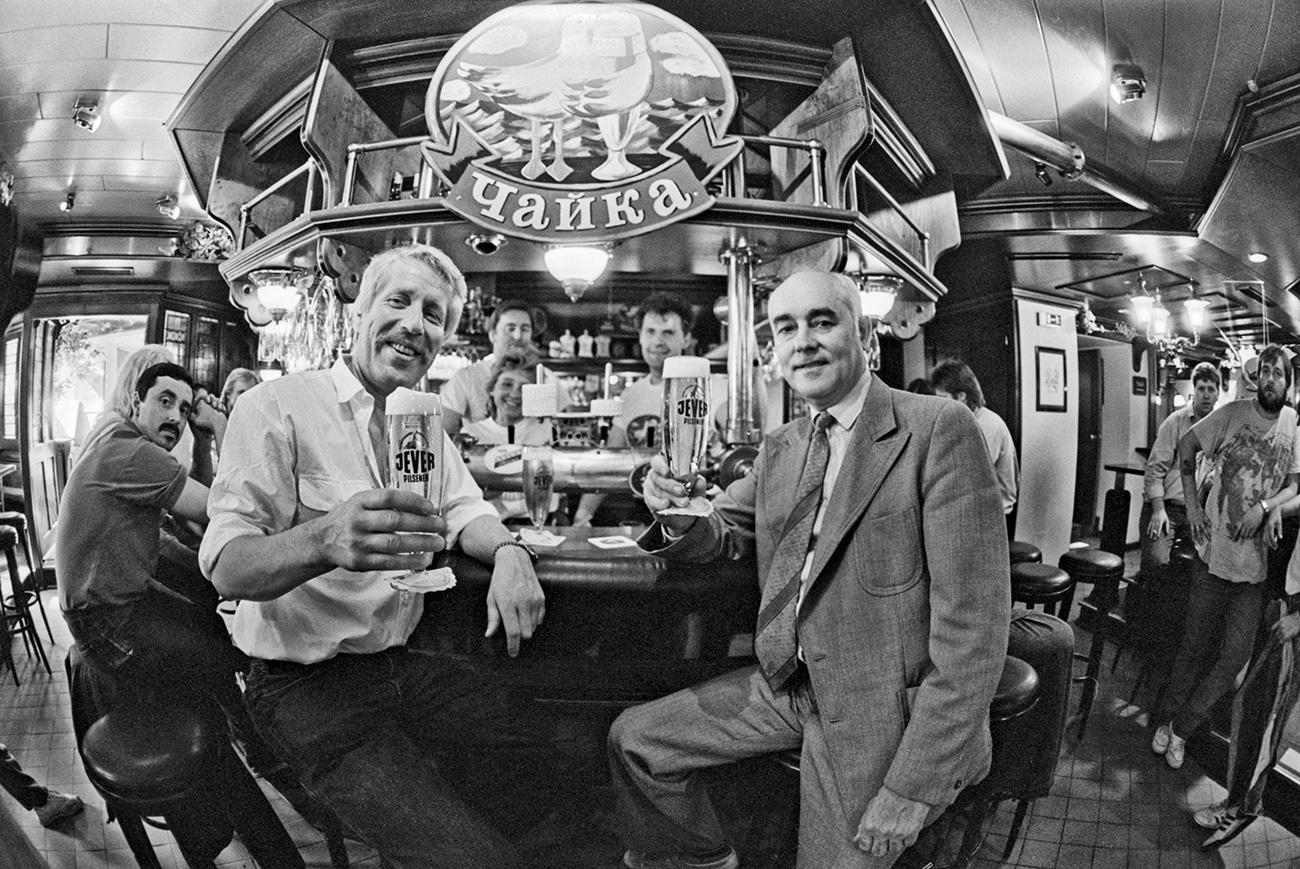 The Chaika restaurant in Leningrad, 1990. / Yuri Belinsky/TASS
Bars only began opening in the seventies. Even the word "bar" itself was a novelty, and sounded Western to people. These joints tended to be pretty simple inside, serving draft beer, bar snacks, and even American cigarettes if you were lucky. During the anti-alcohol campaign of 1985, bars were allowed to remain open as beer was considered a far less evil than vodka.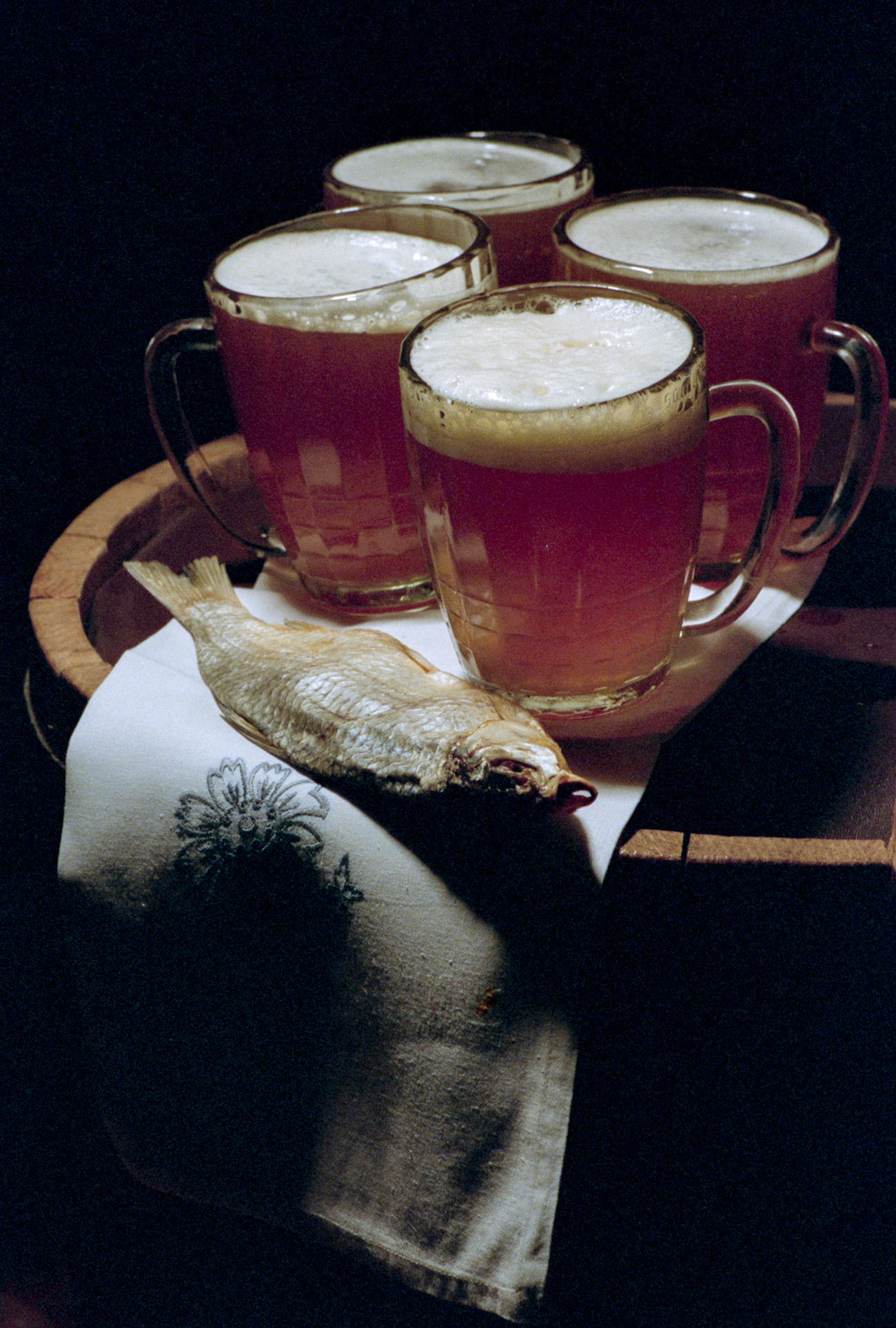 Bavarian beer produced at the Rossiya brewery. / Vladimir Velengurin/TASS
Although there were only a few varieties in the country, the beer was fresh, with a short expiration date. For this reason, only locally made beer was sold in cities - which meant when it ran out, it was hard to find more until another batch was brewed. Tough times!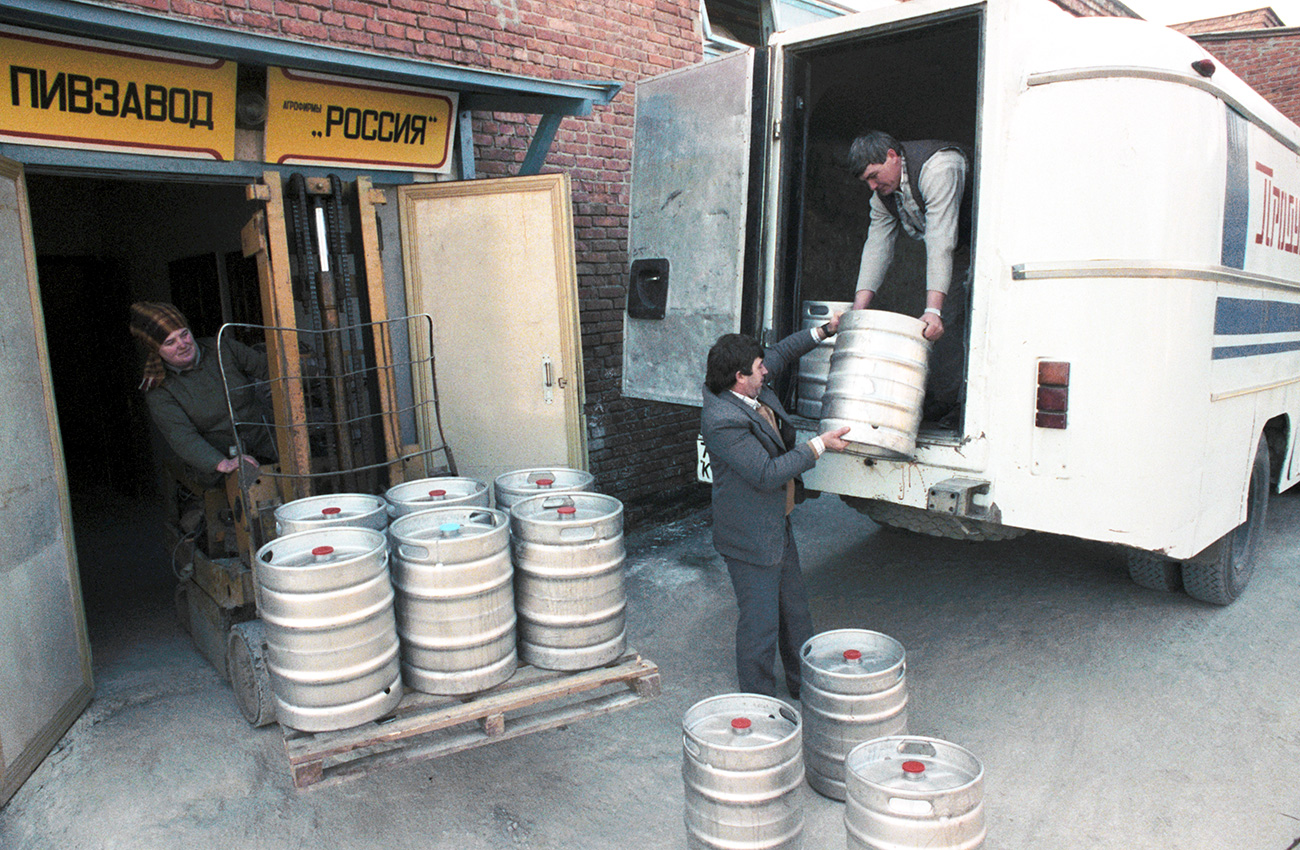 State farm "Russia." Chairman in Krasnodar Region Boris Fomenko opened a brewery on his farm, 1991. / Vladimir Velengurin/TASS
There was no canned beer in the Soviet Union. Only in the mid seventies, ahead of the 1980 Moscow Olympics, was Golden Ring canned beer produced. However, metal was expensive so after the Games, production of canned beer was soon halted.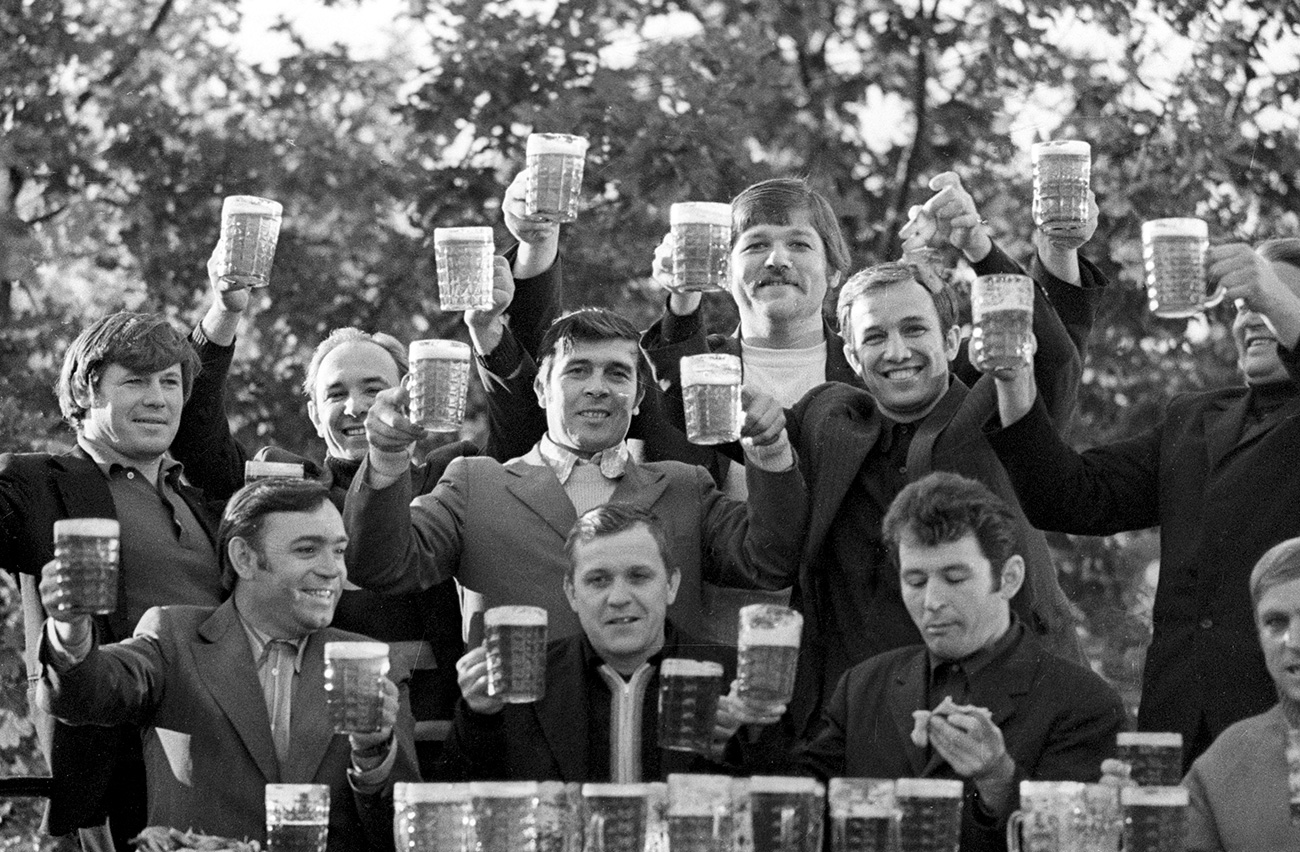 Miners having beer, 1977. / Igor Kostin/RIA Novosti
In the Soviet Union beer from so-called "brotherly" countries like Poland and Czechoslovakia was around but in limited supply. Foreign tipples only appeared on shop shelves when the "Iron Curtain" fell and many Russian factories started brewing beer under the licence of global brands. Nevertheless, Zhigulevskoe is still beloved in Russia.
If using any of Russia Beyond's content, partly or in full, always provide an active hyperlink to the original material.