On this day: Germany declared war on Russia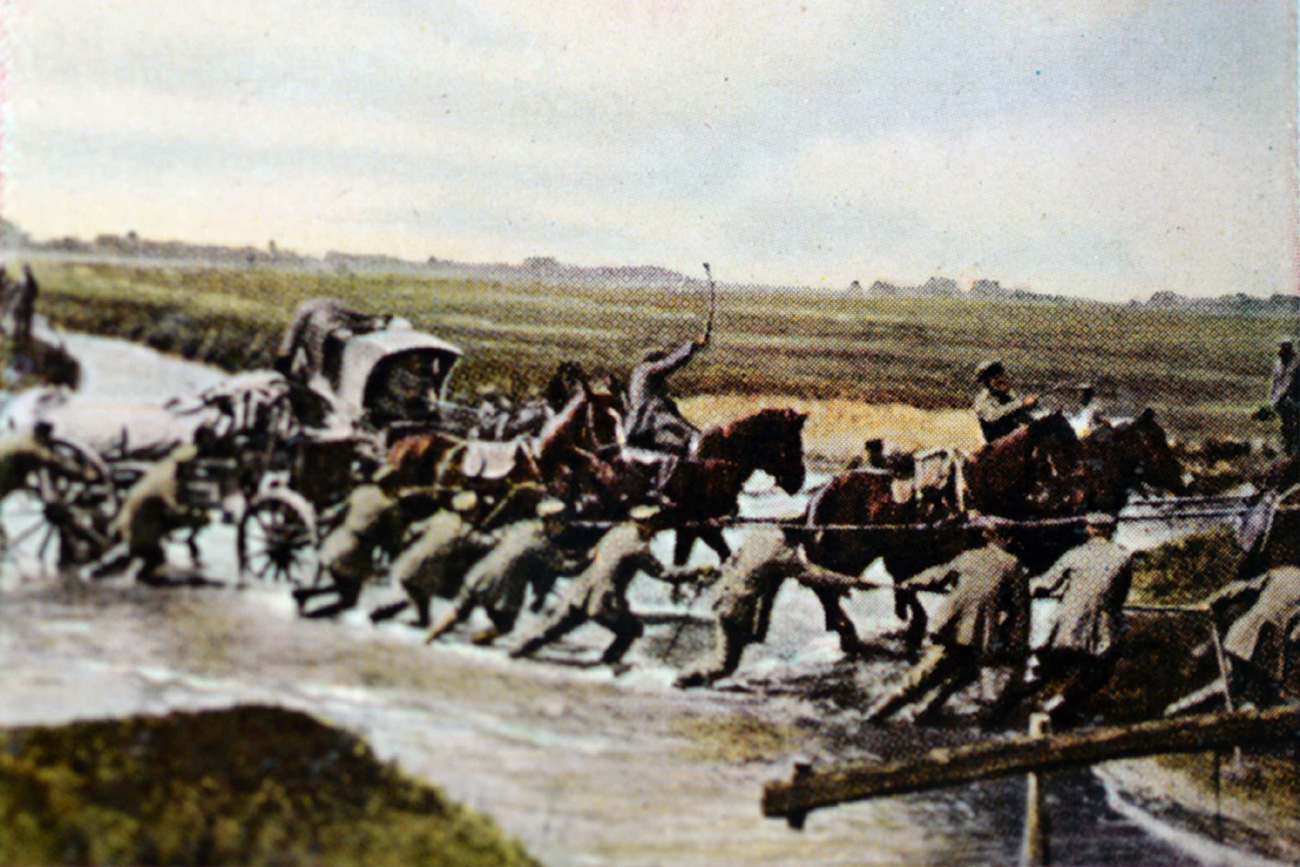 The contemporary colorized German propaganda photo shows German troops crossing a river on the Eastern Front in 1916.
DPA/Global Look Press
Aug. 1 is the official Remembrance Day in Russia
Before WWII, WWI was called "The Great War" - indicating its immensity.
The assassination of Archduke Franz Ferdinand of Austria on June 28, 1914 triggered the conflict. Austro-Hungary and Germany took advantage of this tragedy to wage war in Europe. First, Austro-Hungary delivered an ultimatum to the Kingdom of Serbia. Serbia agreed to all conditions, except one. The countries began to mobilize. One month after the assassination, Austro-Hungary declared war on Serbia. Russia's government immediately responded in an attempt to prevent the Slavic state's occupation. On July 31 Russia began to mobilize and Germany replied with an ultimatum to either stop or face war, which was declared on Russia the next day on Aug. 1, 1914.
In many countries Remembrance Day is observed on Nov. 11, but in Russia the official Remembrance Day is Aug. 1.
If using any of Russia Beyond's content, partly or in full, always provide an active hyperlink to the original material.