How cotton led to the collapse of the Soviet Union
As a result, during the late Soviet period the production of this valuable raw material became a magnet for fraud. // Uzbek SSR, 1976
Zelma/RIA Novosti
The investigation into the high-profile "cotton scandal" involving fraud and corruption on a massive scale opened people's eyes to the deplorable state of the economy during the late Soviet period.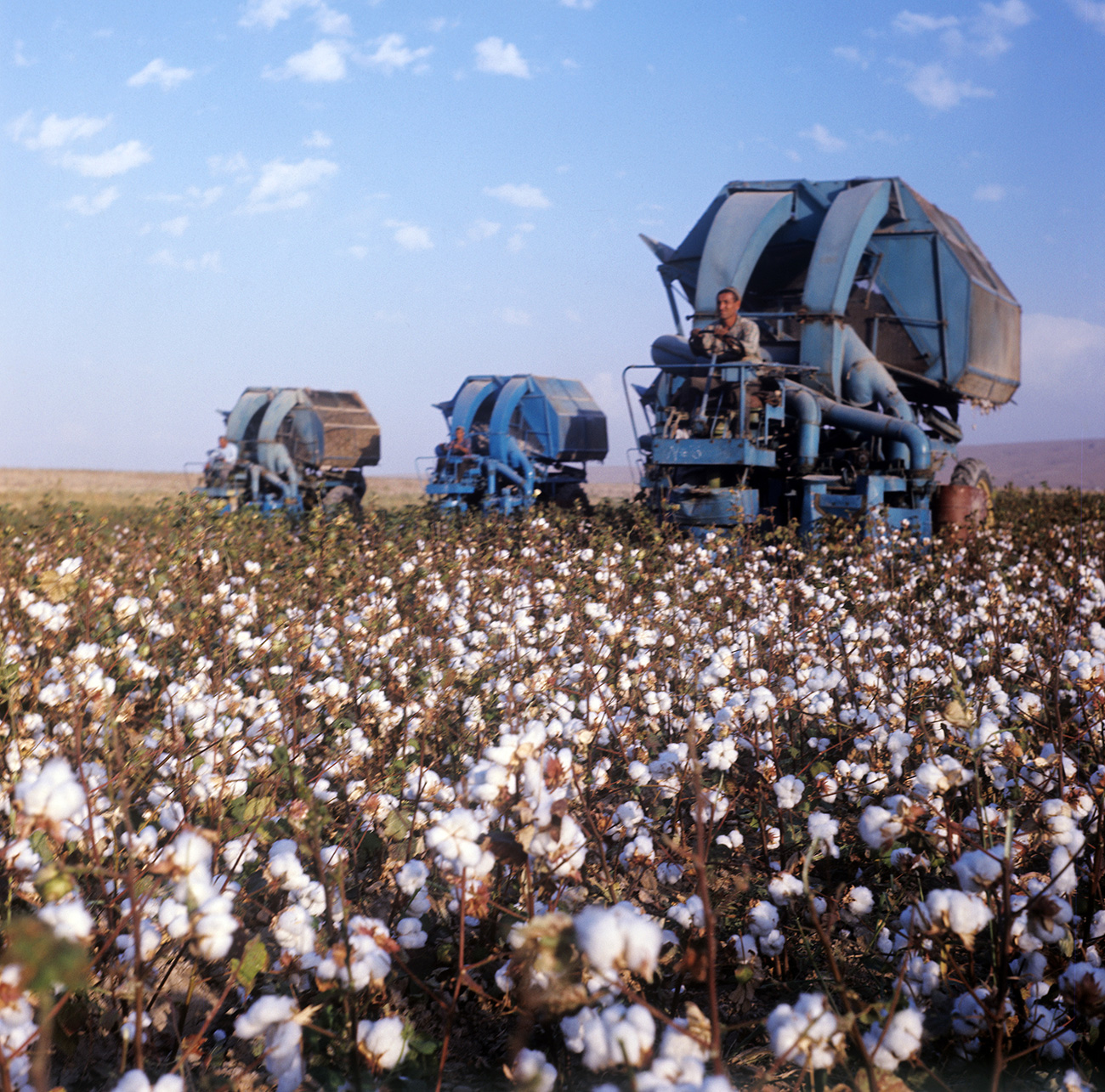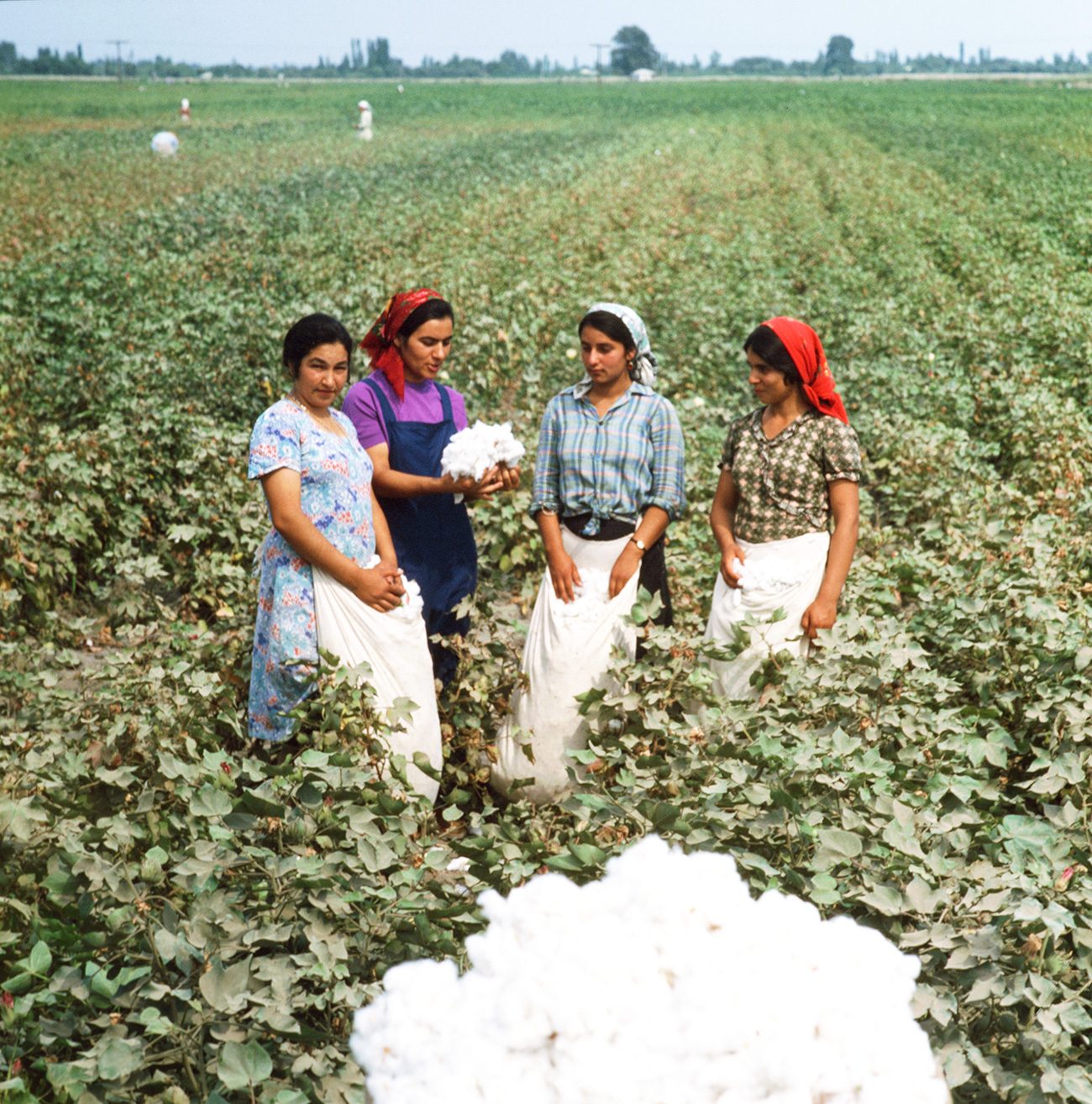 According to official data from the early eighties, the Soviet Union led the world in "white gold" production. // Azerbaijan SSR, 1979
F. Nuraliyev/TASS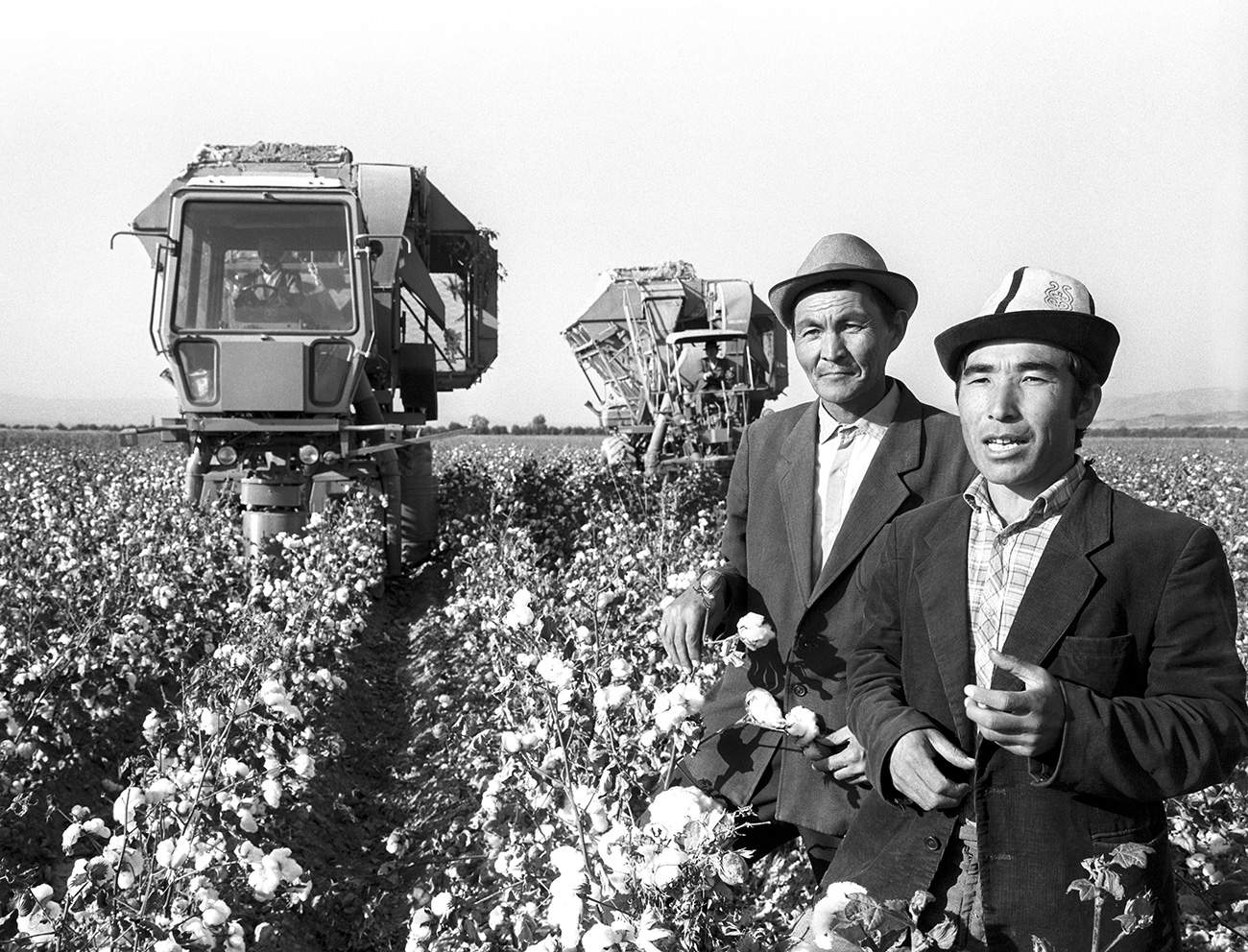 It was mainly cultivated in the Central Asian republics of Uzbekistan, Kyrgyzstan, Turkmenistan, Tajikistan, and Kazakhstan. Although they were part of the USSR, the way of life there was markedly different. // Kazakh SSR, 1988
A. Kadyrkulov/TASS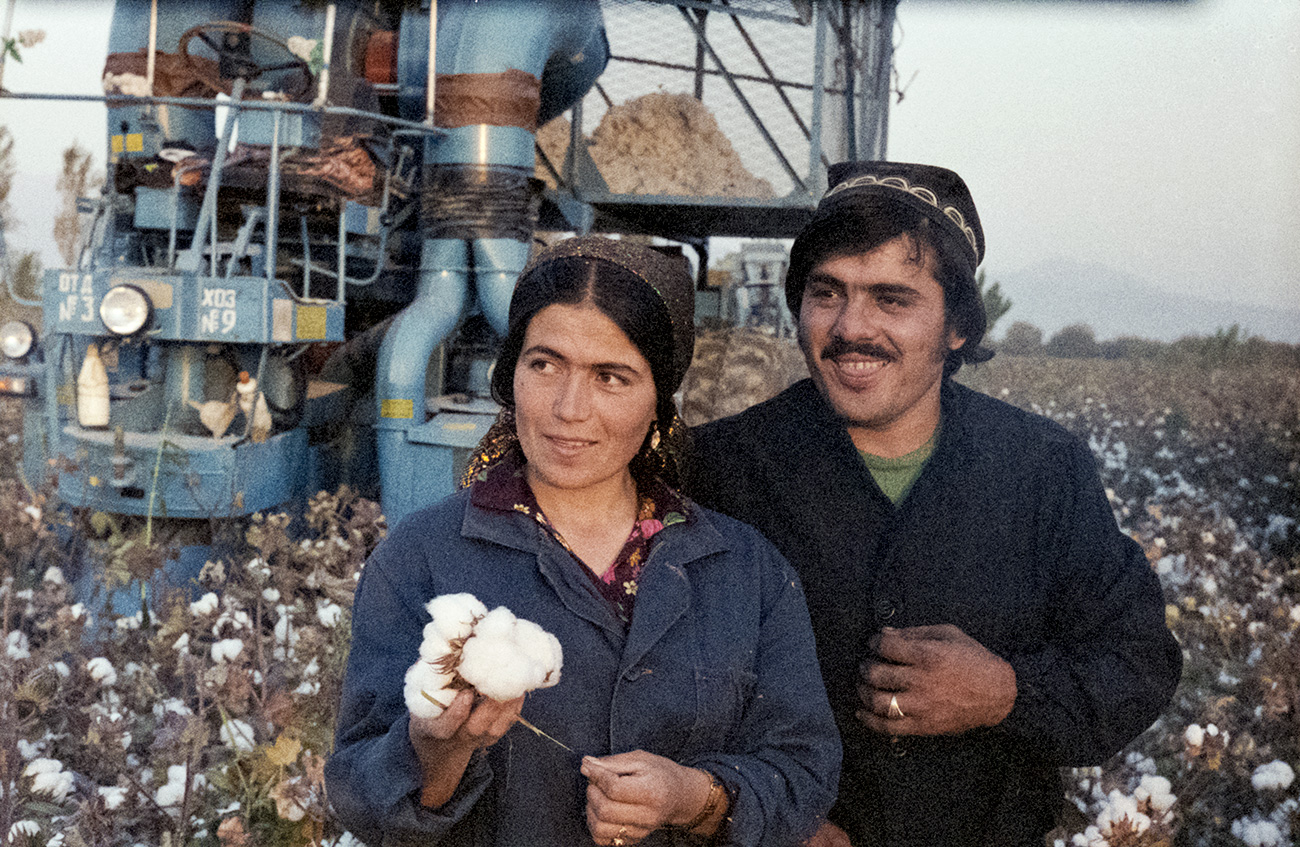 Despite socialism ruling in the cities, much of the countryside still operated according to feudal traditions. // Tajik SSR, 1980
Mahmud Babadzhanov/TASS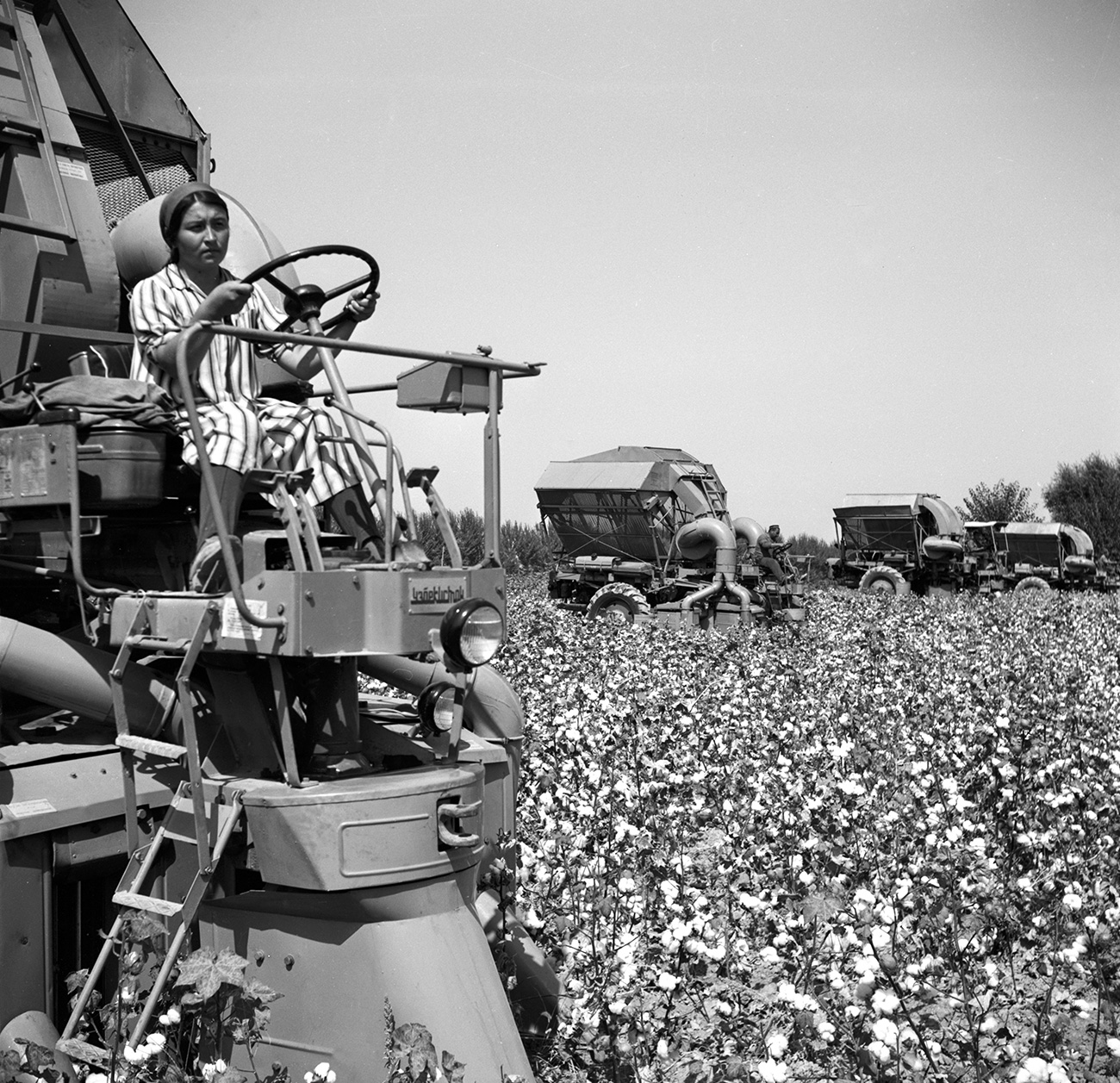 As a vital commodity for the central authorities, cotton was a real curse for some regions. A huge amount was grown in Uzbekistan. // Uzbek SSR, 1972
E.Kornienko/TASS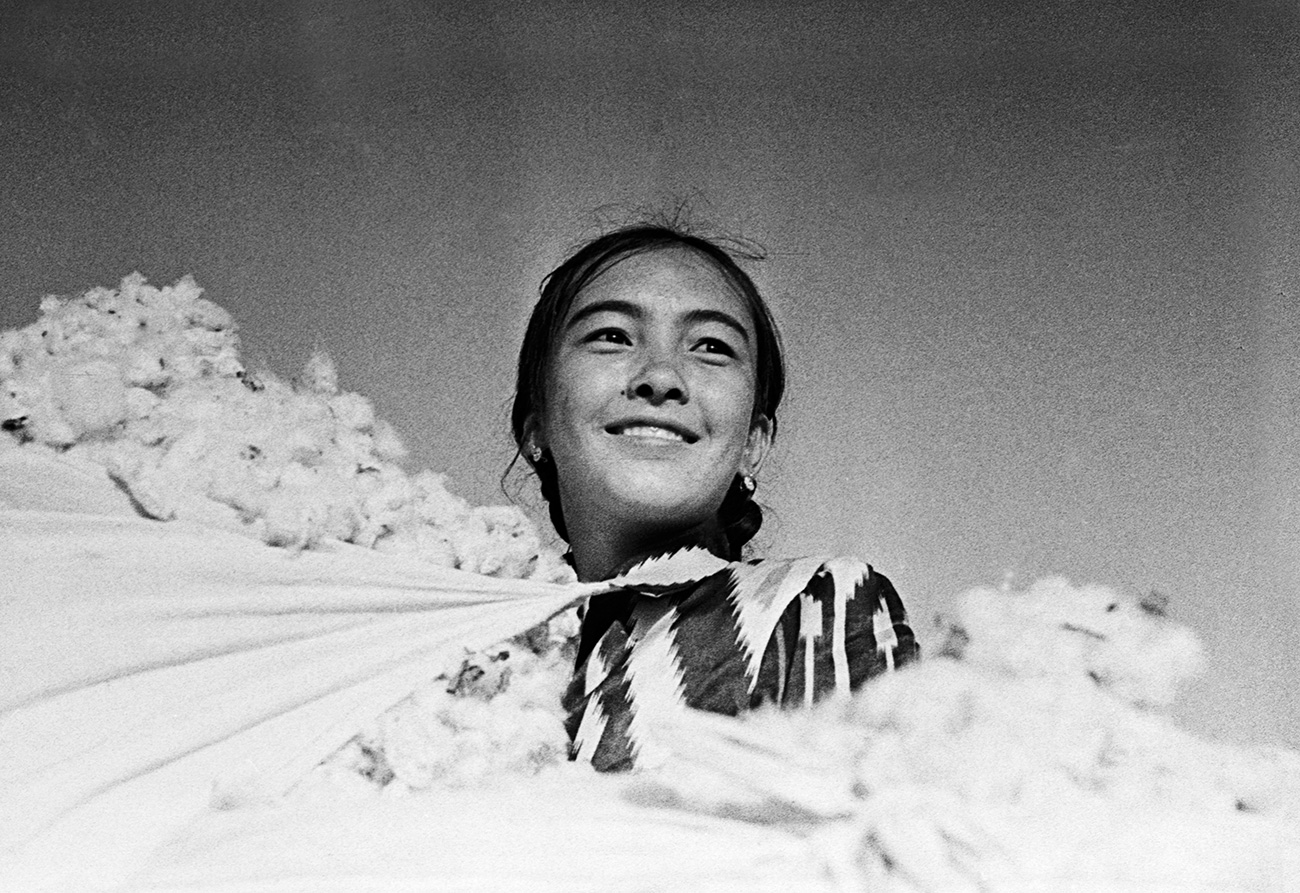 In February 1976, the head of the Uzbek Soviet Socialist Republic - Sharaf Rashidov - stated that Uzbekistan would supply the Soviet Union with 5.5 million tons of cotton each year, up from four million tons. // Uzbek SSR, 1973
Alisher Usmanov/TASS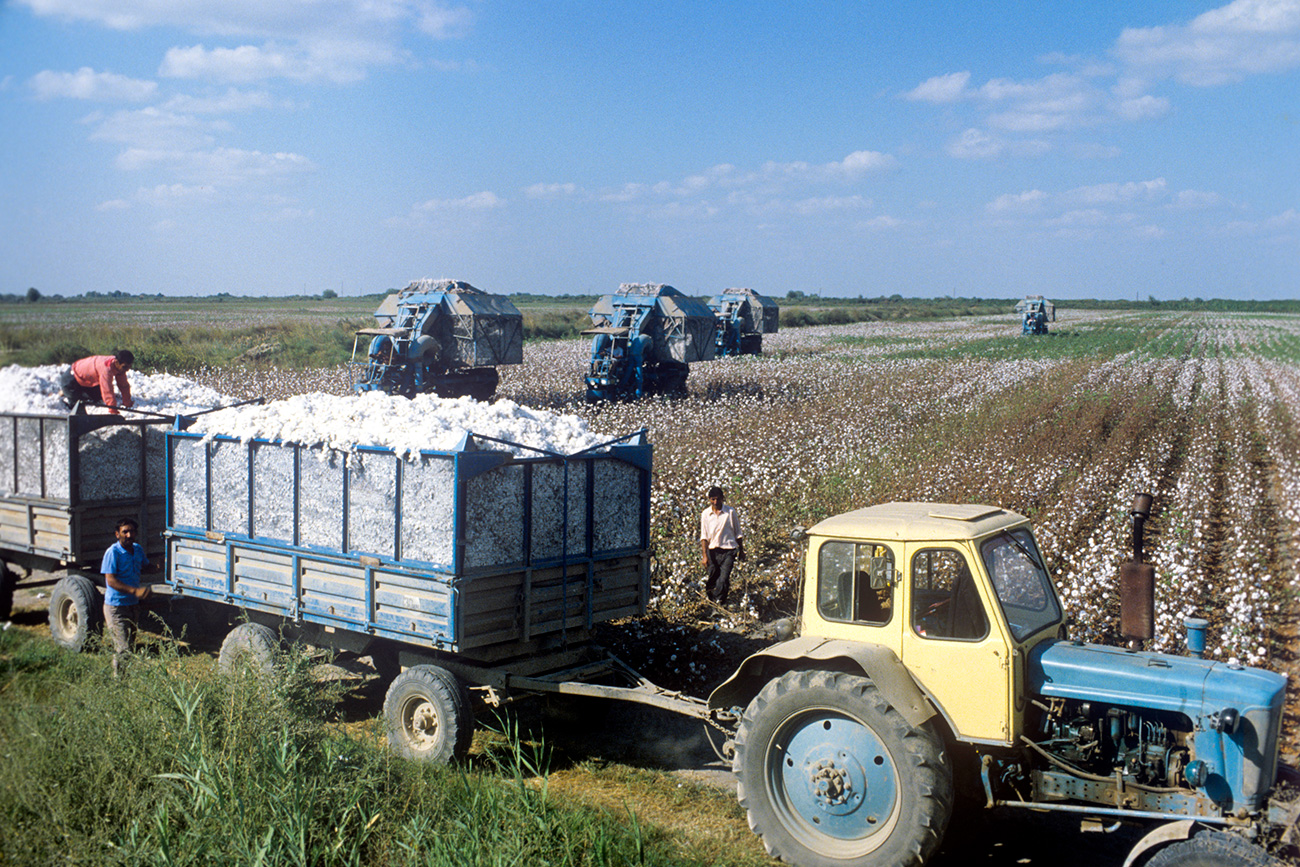 This commitment literally sold the people into servitude. Almost everyone was involved in the gathering of cotton. Even children stopped going to school until the last strand of cotton had been handpicked in the fields. // Azerbaijan SSR, 1979
V. Kalinin/RIA Novosti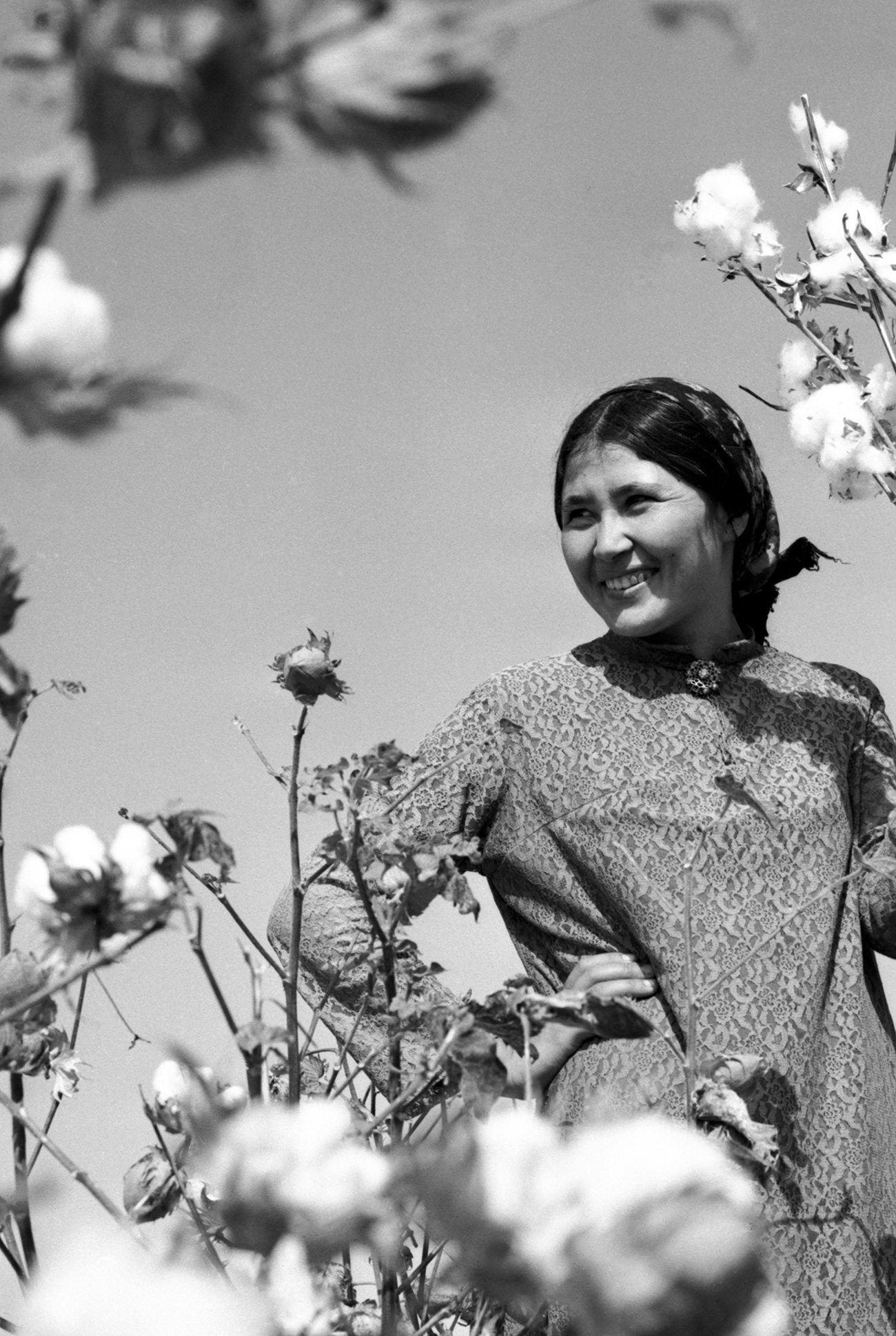 However, even with maximum deployment of human resources, it was impossible to grow so much cotton. // Turkmen SSR, 1978
K.Muradov/TASS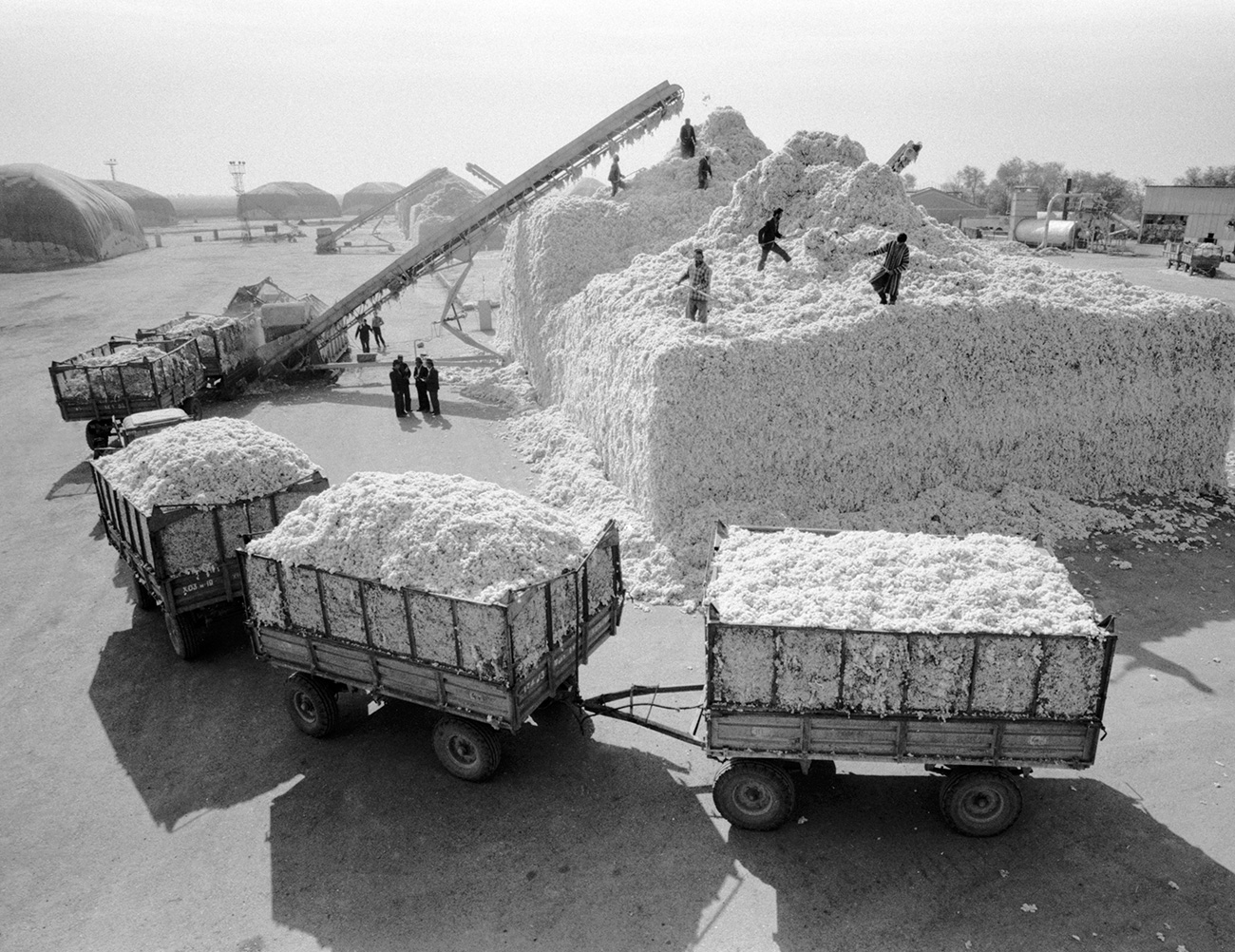 To make up for the shortfall, cottonpickers started putting stones in their sacks, and empty rail carriages were dispatched to Moscow where dishonest officials would take bribes to record them as being full. // Kazakh SSR
I.Budnovich/TASS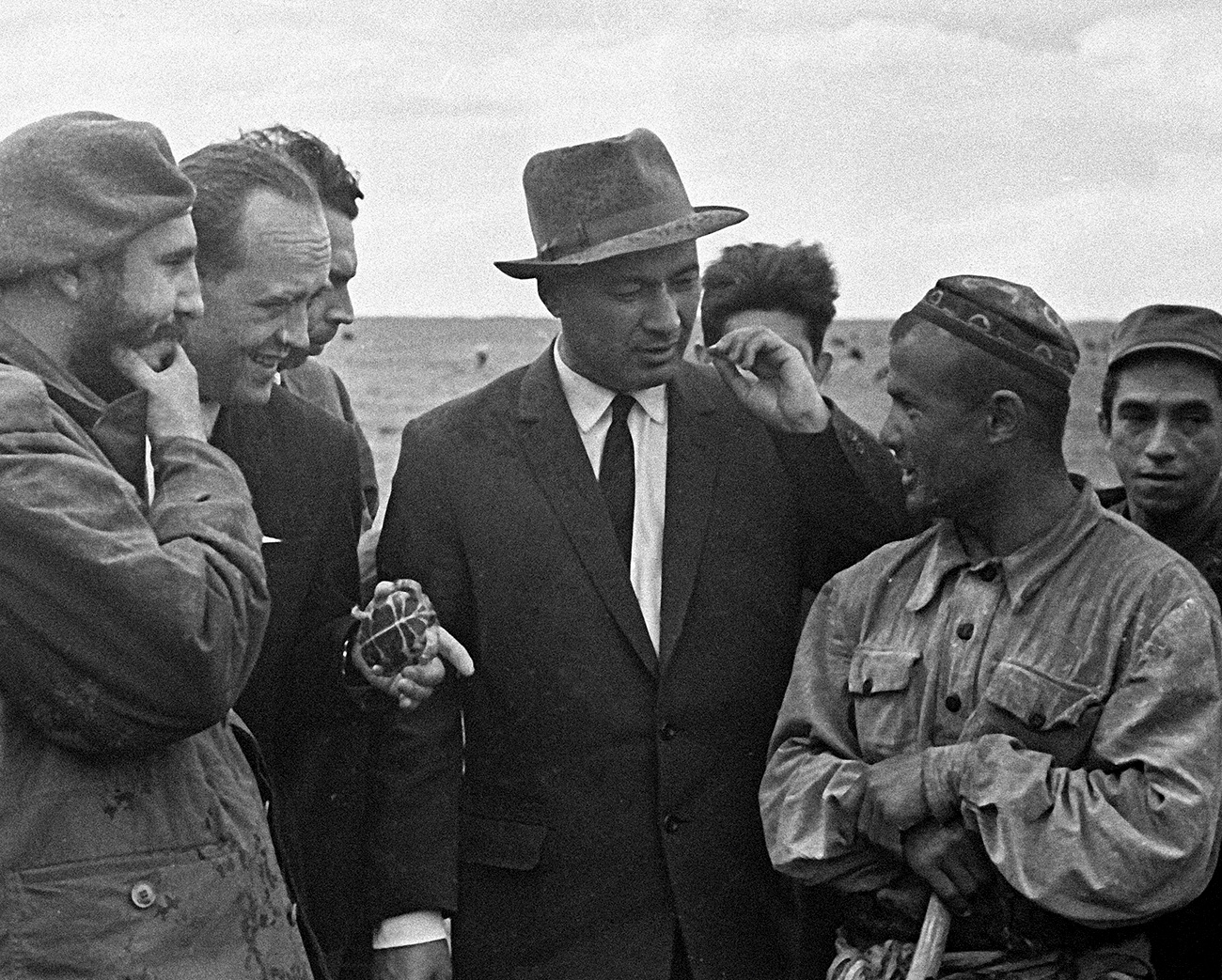 The entire scheme collapsed after the death of Leonid Brezhnev in 1982. Yuri Andropov then rose to power, who for many years had collected "kompromat" (compromising evidence) implicating the Uzbek authorities. // Fidel Castro (L) and First Secretary of Uzbekistan's Communist Party Sharof Rashidov (2nd R) and a shepherd at the Sverdlov collective-farm, 1963
Vasily/RIA Novosti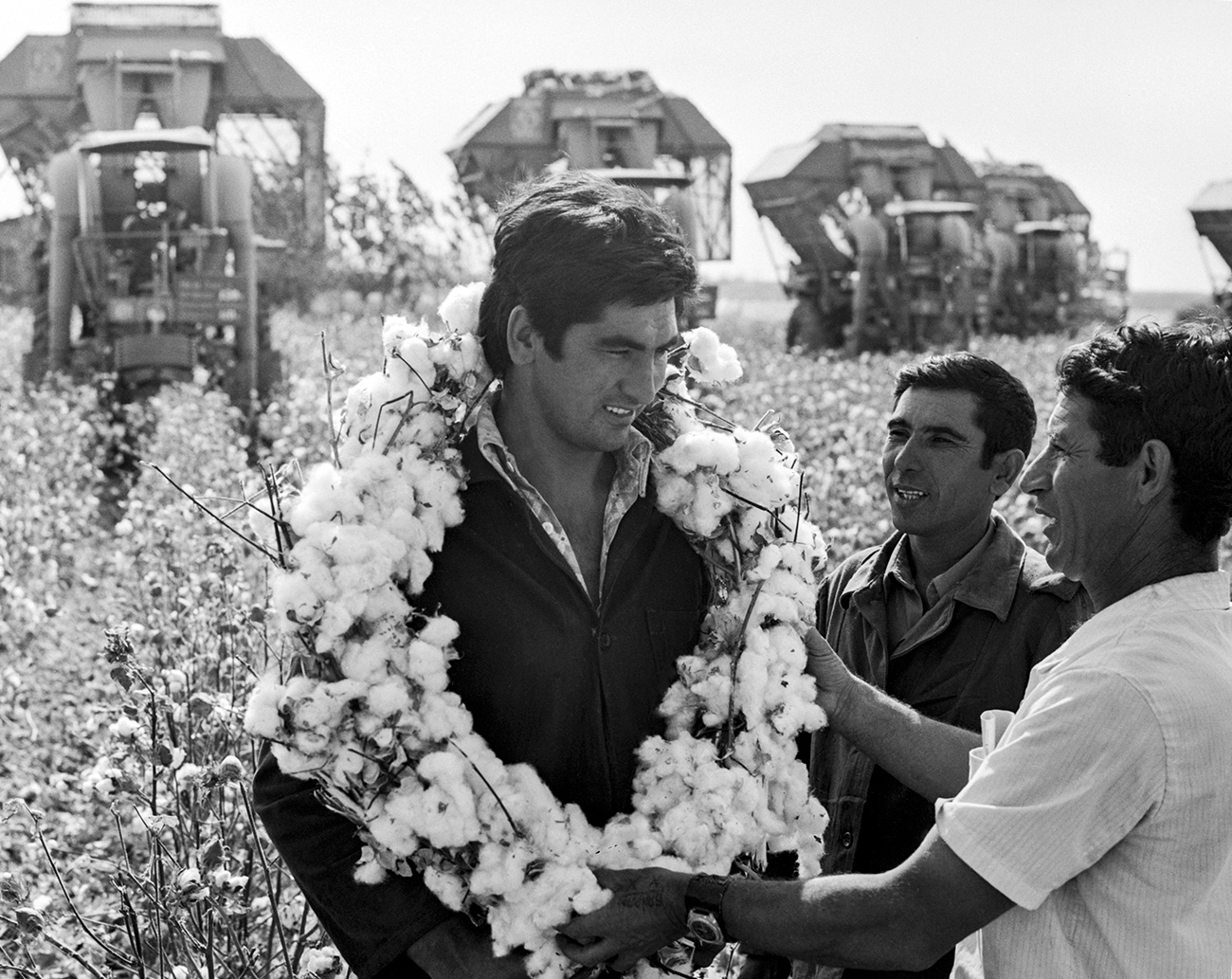 In 1983, according to legend, Andropov phoned Rashidov and asked how much cotton would actually be gathered. Rashidov suffered a stroke after this conversation, but it was rumored he drank poison. // Turkmen SSR, 1977
K.Muradov/TASS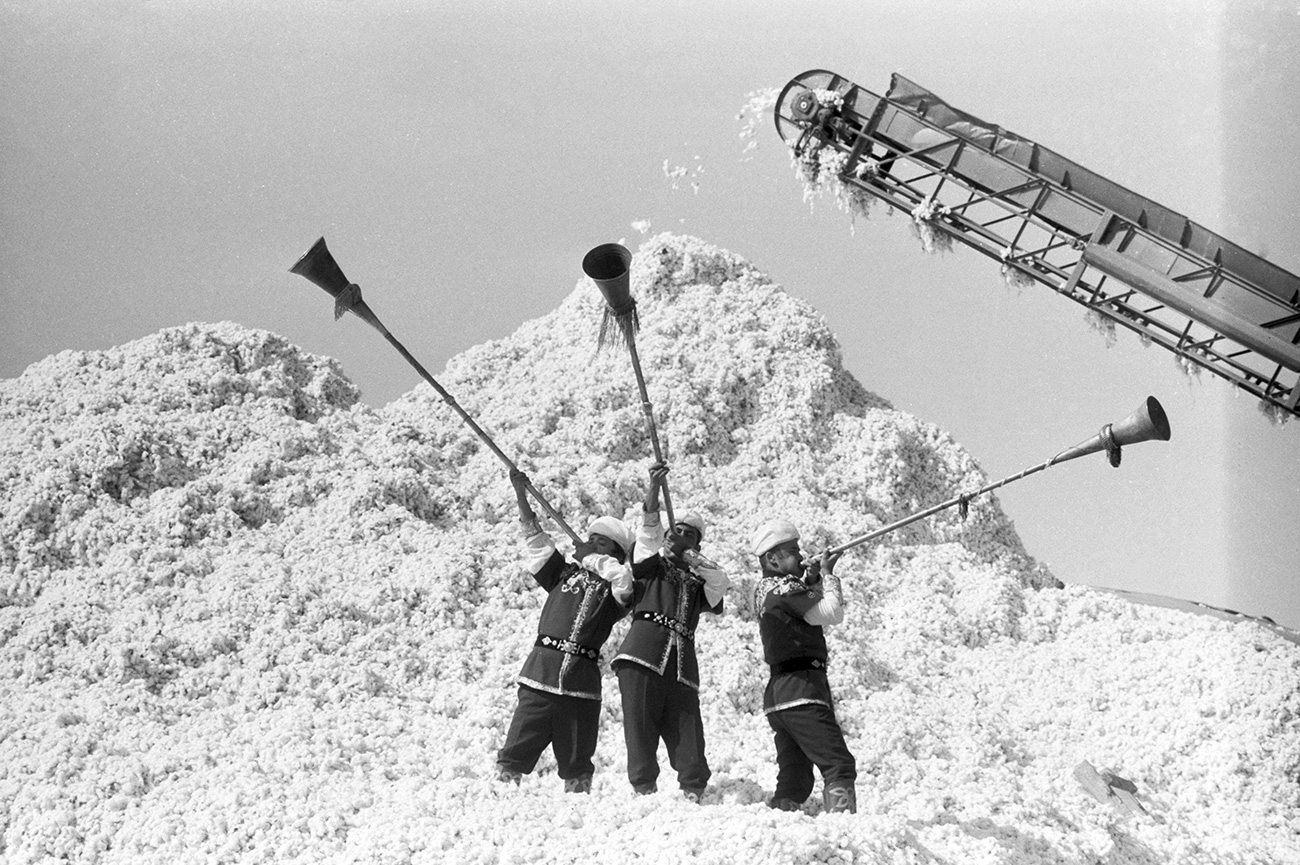 Soon afterwards, a team of central investigators was sent to Uzbekistan to "unpick" the "cotton scandal," so to speak. Their probe resulted in lengthy jail terms for all involved, and those spearheading the scandal were handed maximum penalties. // Uzbek SSR, 1982
Rustam Shagayev, Sh.Sharapov/TASS
Get the week's best stories straight to your inbox
We've got more than 2 million followers on Facebook.
Join them!