On this day: The Copper Riot took place in Moscow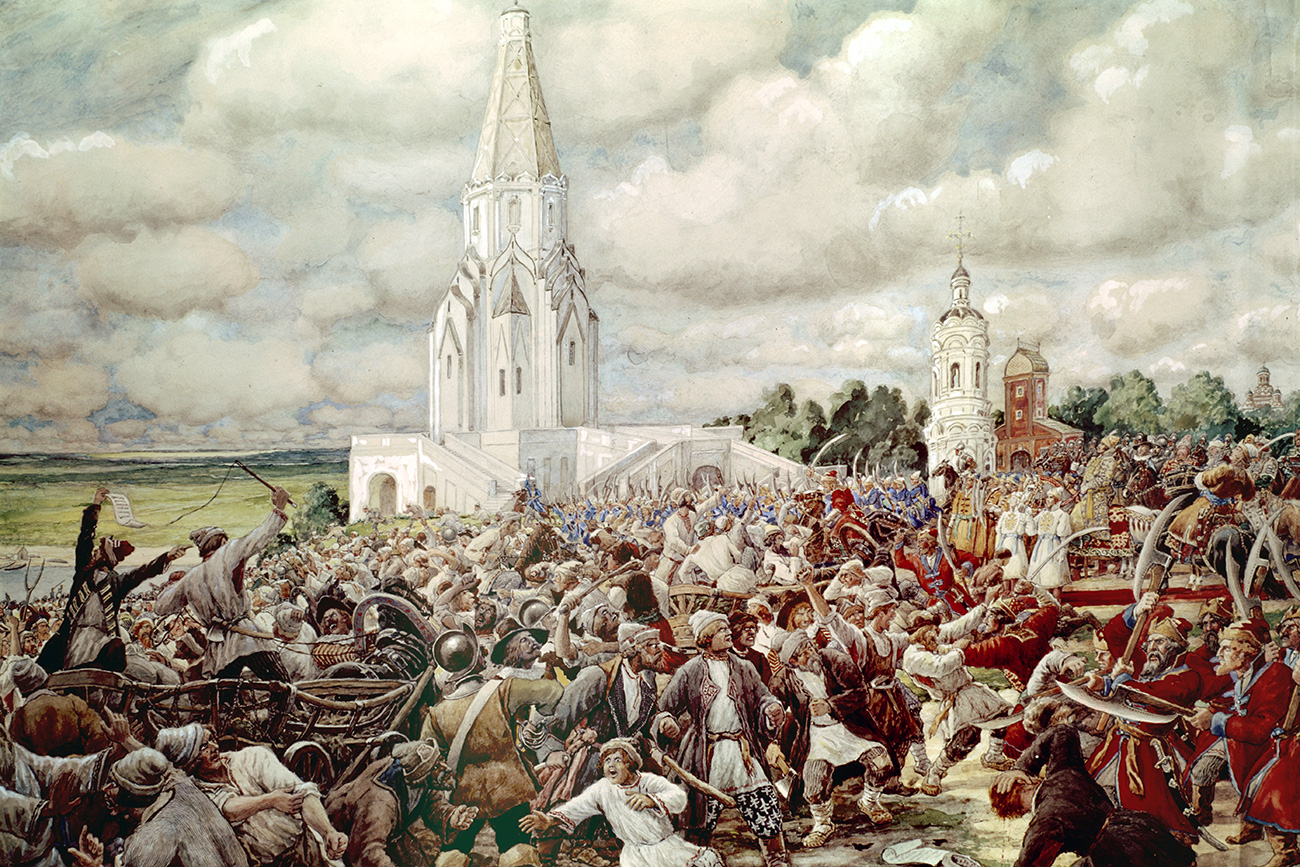 Ernst Lissner, The Copper Riot in Kolomenskoye in 1662, oil on canvas, Kolomenskoye State Museum Reserve.
Global Look Press
Almost 1,000 people were killed, hanged, or drowned in the Moskva river
Monetary reforms implemented by the government of Tsar Alexei Mikhailovich to cover military spending on the Second Northern War with Poland caused a gradual deterioration of the Russian economy.
In 1654 the Russian government made a decision to issue copper money in large quantities and equate it with silver money. By the end of 1650s the country faced depreciation, hyper-inflation, and mass production of counterfeit money. The "financial catastrophe" affected almost every segments of the population, especially people in the small markets.
On the night of Aug. 25, 1662, the black lists with names of people responsible for such economic consequences were posted all around the city. The Copper Riot began the same day early in the morning and continued until the afternoon. Up to 10,000 people participated in the uprising. They headed to Kolomenskoye, where the tsar's residency was, to demand the surrender of "traitors" and to reestablish the economy. By the time they reached Kolomenskoye, the tsar's army had already been assembled to counter the rebels. On the tsar's order, the military force attacked the crowd. As a result almost 1,000 people were killed, hanged, or drowned in the Moskva river.
The Riot caused fear among government officials and one year later copper coinage was abolished.
If using any of Russia Beyond's content, partly or in full, always provide an active hyperlink to the original material.