Most Russian-speaking politicians live in former Soviet republics and other countries that were previously aligned with the USSR. The knowledge of Russian in these countries was considered necessary to advance one's career as well as being the lingua franca of international communication. While not all leaders of countries such as Lithuania, Latvia, Estonia, Georgia and Ukraine enjoy speaking Russian, when they meet with each other they often use it to communicate. The knowledge of Russian is also widespread among the senior generation of Eastern European politicians and ordinary citizens from Poland, Czech Republic, Slovenia, Slovakia and Hungary. Today there are numerous politicians around the world that speak Russian. RBTH decided to investigate how this came to be.
Angela Merkel
Angela Merkel, the Chancellor of the Federal Republic of Germany and easily the world's most powerful woman, is a fluent Russian speaker.
Merkel was born in Hamburg, West Germany, but her father, an official in the Lutheran Church, moved the family across the border to the East just a few weeks after her birth. Growing up in East Germany where Soviet forces were stationed, Merkel had the opportunity to study Russian, as it was taught in schools as a foreign language. Being a capable learner she competed in East Germany's Russian-language competition and won at every level, from schoolwide to countrywide. She was a three-time champion.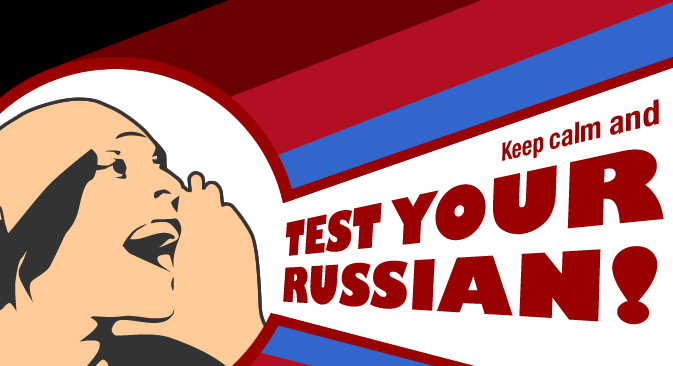 Special section: Test your Russian
Merkel never speaks Russian in public. However, Russian human rights activist Arseny Roginsky says that while in Moscow in 2005, Angela Merkel did not need an interpreter, and spoke Russian slowly and carefully, like a diligent student.
It is known that Merkel once had a conversation in Russian with Prime Minister Dmitry Medvedev in Sochi in August 2008. She gestured toward the Black Sea and said, "President Putin told me that every morning he swims 1,000 meters out there. Do you do things like that?" Medvedev replied, "I swim 1,500 meters."
Michael McFaul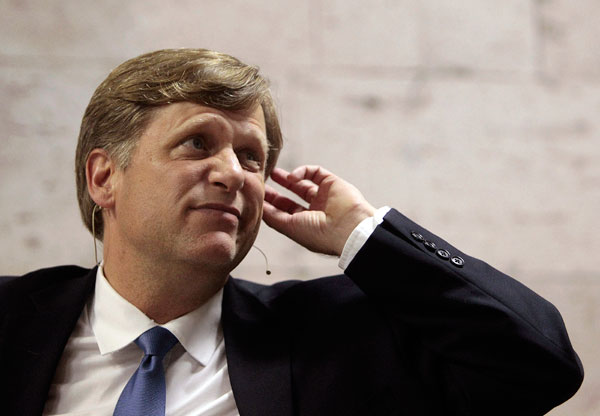 Michael McFaul. Source: Reuters
It should come as no surprise that the former United States ambassador to Russia has a good command of Russian.
The architect of Obama's Russian reset policy, Michael McFaul first traveled to the Soviet Union in 1983 and lived there at several points over the next decade, studying at Leningrad State University and Moscow State University.
McFaul often interacts with the Russian public and has even appeared on Russian television. On November 7, 2012, after Obama's second successful presidential campaign, McFaul was invited to appear on a late night variety show with Ivan Urgant, a famous Russian entertainer. The interview was conducted in Russian and McFaul perfectly understood Russian humor, played along and made some jokes himself.
The 'Evening Urgant' TV-show. Source: YouTube / Vecherny Urgant
Here are some of McFaul's short messages from his Twitter account, where he occasionally professes his love for Russian beer:
Madeleine Albright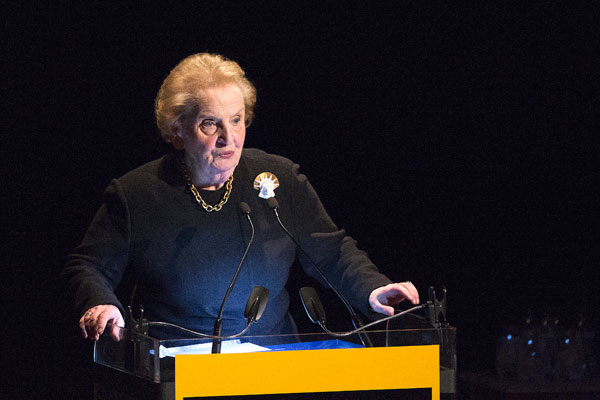 Madeleine Albright. Source: Reuters
Madeleine Albright was the first woman to serve as the U.S. Secretary of State.
Following in her father's footsteps, Albright chose to study political science. She completed her education at Columbia University, earning a certificate in Russian studies and her MA and PhD in public law and government.
Albright has been to Russia multiple times. For example, she visited the Moscow State Institute of International Relations on February 11, 2010 and greeted Russian students in their mother tongue.
Condoleezza Rice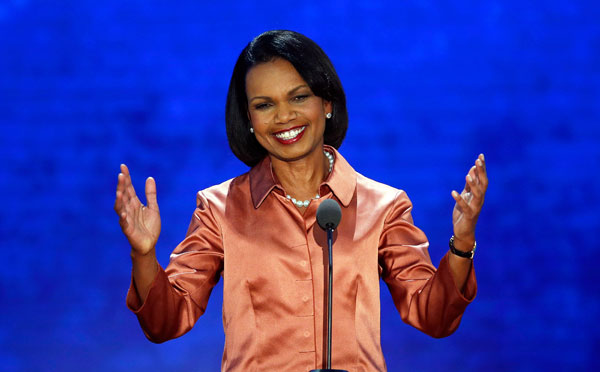 Condoleezza Rice. Source: Reuters
The former U.S. Secretary of State, and one of the most significant policy makers under George W. Bush, studied Russian during her college years.
Condoleezza Rice rarely demonstrates her Russian skills in public. In her own words, she lacks practice and thinks that Russian with all of "these horrible cases" is quite difficult. You can listen to Rice speak Russian in an interview she gave to Russian radio station Ekho Moskvy on April 20, 2005:
Condoleezza Rice speaks Russian. Source: YouTube / Verycuteboyindeed
Kim Jong-il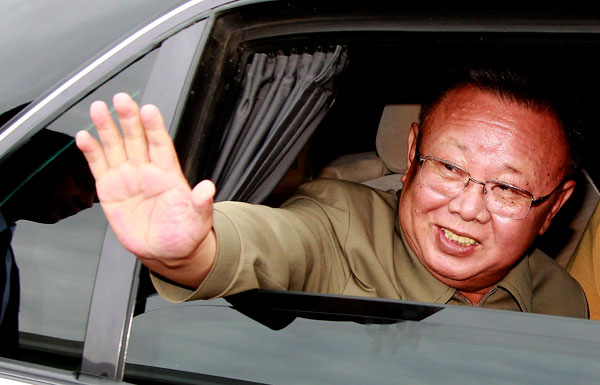 Kim Jong-il. Source: Reuters
Kim Jong-il was the supreme leader of the Democratic People's Republic of Korea from 1997 until his death in 2011.
As the Soviet Union was North Korea's biggest patron, Kim Il-sung, Kim Jong-il's father, deemed study of the Russian language essential to bilateral relations between the countries.
Here is the account of Kim Jong-il's private tutor, who first met him when the future leader was 17 years old:
"…The examinee appeared to be extremely nervous sitting alone for an oral exam. The shy boy with puffy, red cheeks responded meekly to each question I posed. He proceeded to read passages slowly from the book and translate them into Korean. His translations were not outstanding, but he managed to read and translate the text without making an error. <…> I asked Kim Jong-il routine questions like his name and birthday, the date and day of the week and the weather, yet he had a hard time responding. During the final conversation phase, he blushed and beads of sweat gathered on his forehead. Without ever boasting that he was the son of the Great Leader, Kim Jong-il patiently endured the exam."
Sauli Niinistö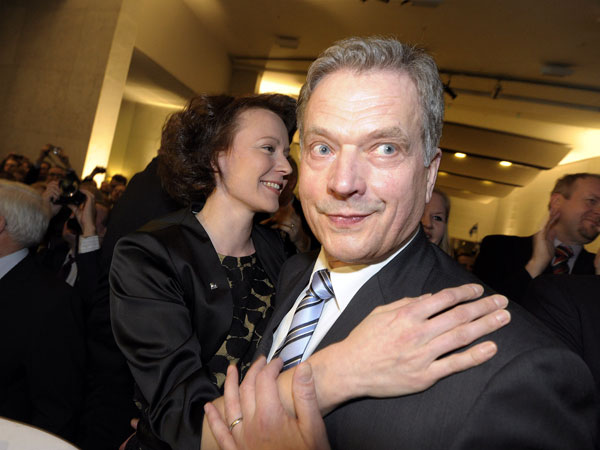 Sauli Niinistö. Source: AP
Sauli Niinistö, President of Finland, confessed that he had "started learning Russian about as many times as he had tried to quit smoking."
Niinistö takes Russian classes every week and regards study of the language as "a matter of politeness," according to an interview with the Helsingin Sanomat newspaper, Finland's largest, in 2012. Recent meetings of Niinistö with his Russian counterpart Vladimir Putin have shown that the Finnish president's knowledge of Russian has progressed: he can now say "thank you" and "I am also very happy to see you."
Jacques Chirac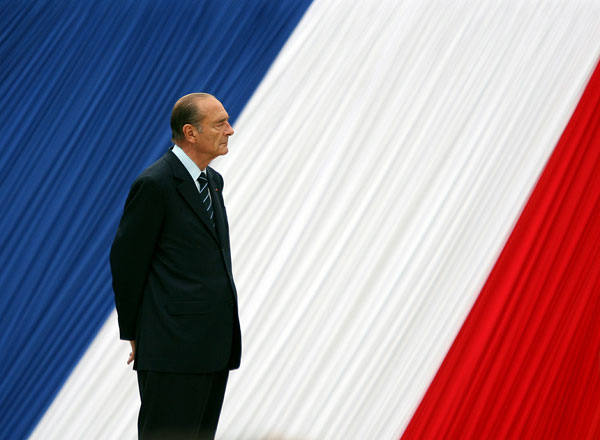 Jacques Chirac. Source: Reuters
Jacques Chirac served as the President of France from 1995 to 2007.
In July 2001, before beginning Russian-French negotiations, Chirac gave an interview to the TASS Russian news agency sharing how much Russia meant in his life. In his younger days, Chirac had a Russian teacher who emigrated from St. Petersburg. He made Chirac fall in love with the language to such an extent that the future president single-handedly translated famed Russian writer Alexander Pushkin's "Eugene Onegin" into French.
Chirac recalls, "I was trying to get it published, sent it to different publishing houses, but no one got back to me. The translation, seemingly, was not that good…"
All rights reserved by Rossiyskaya Gazeta.