Bicycle, ice fishing and swimming: Enjoying winter like a Russian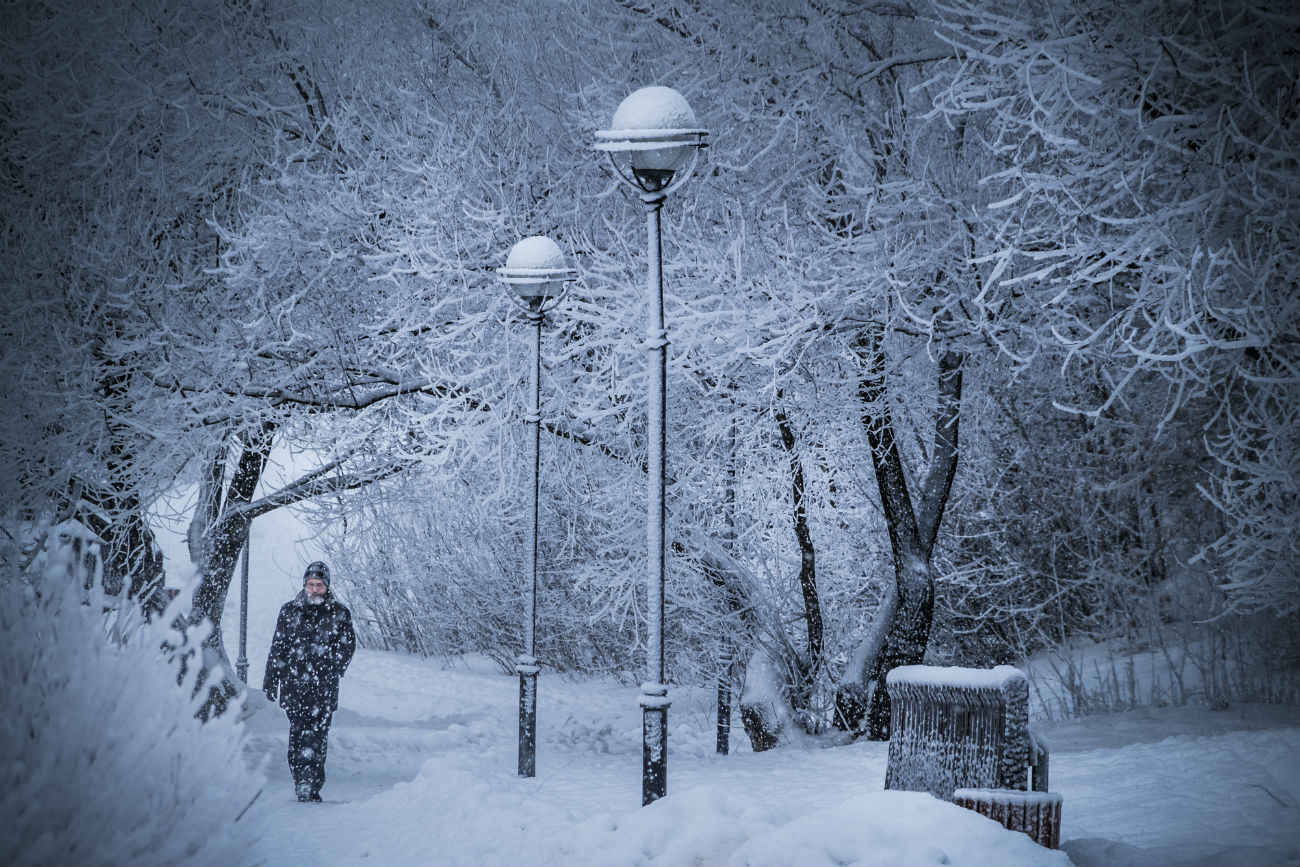 A winter's day, Moscow, Dec. 20, 2016
Konstantin Kokoshkin/Global Look Press
The winter temperature in Russian towns and cities often send the mercury plunging to the chilliest depths. On Orthodox Christmas Day this year, Jan. 7, Moscow witnessed its coldest Christmas in 120 years, when a temperature of minus 29.9 Celsius (-21.82 Fahrenheit) degrees was recorded within the city and minus 33.4C (-28.12F) in the countryside beyond the urban sprawl. It was even colder in Western Siberia, where the mercury dropped to minus 45C (-49F). But Russians never let severe frosts interrupt their winter fun: They go skiing and bicycling, fishing on the ice, and even take dips in lakes through holes cut in the ice. RBTH presents a selection of images of Russia in the snow Russia, to inspire visitors and natives alike to take their sleds or enjoy a ride on a roller coaster.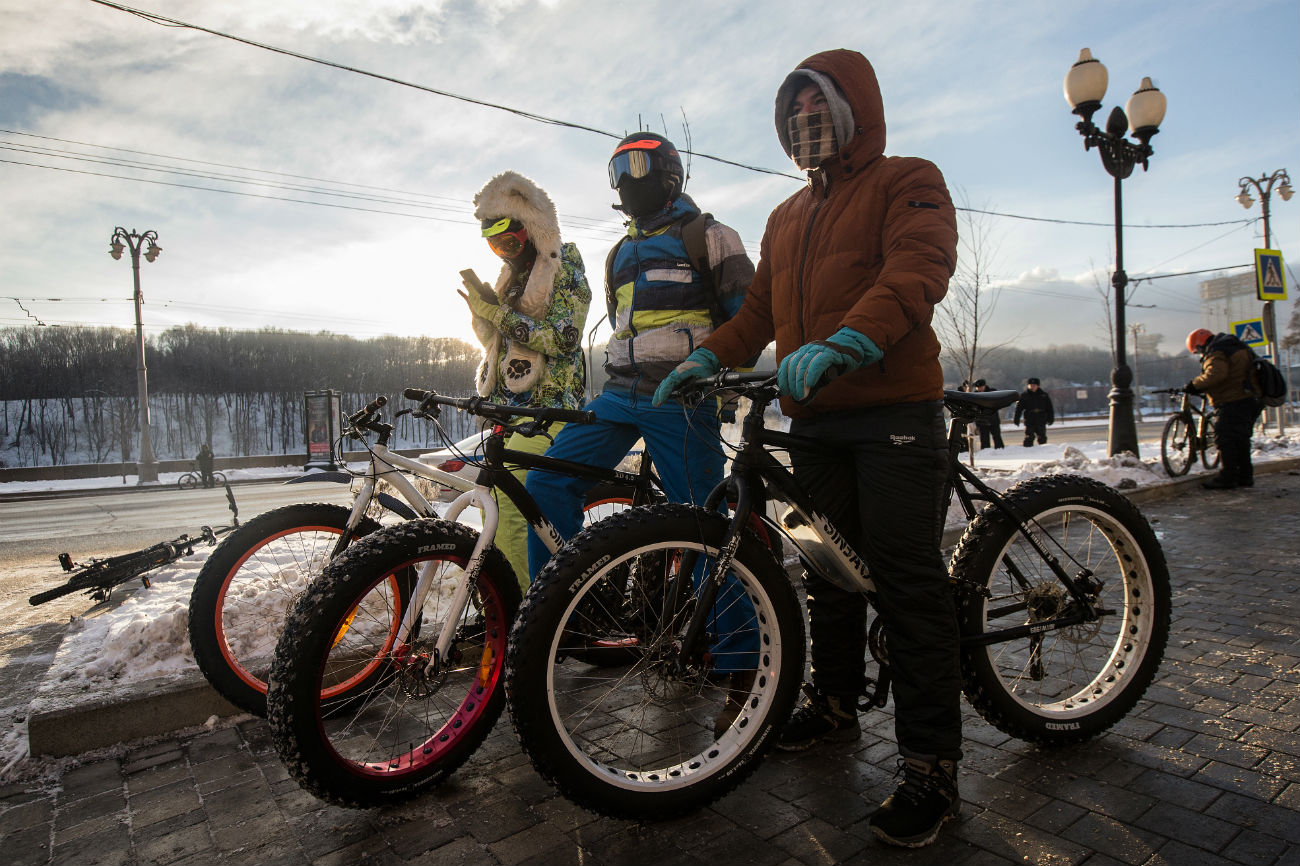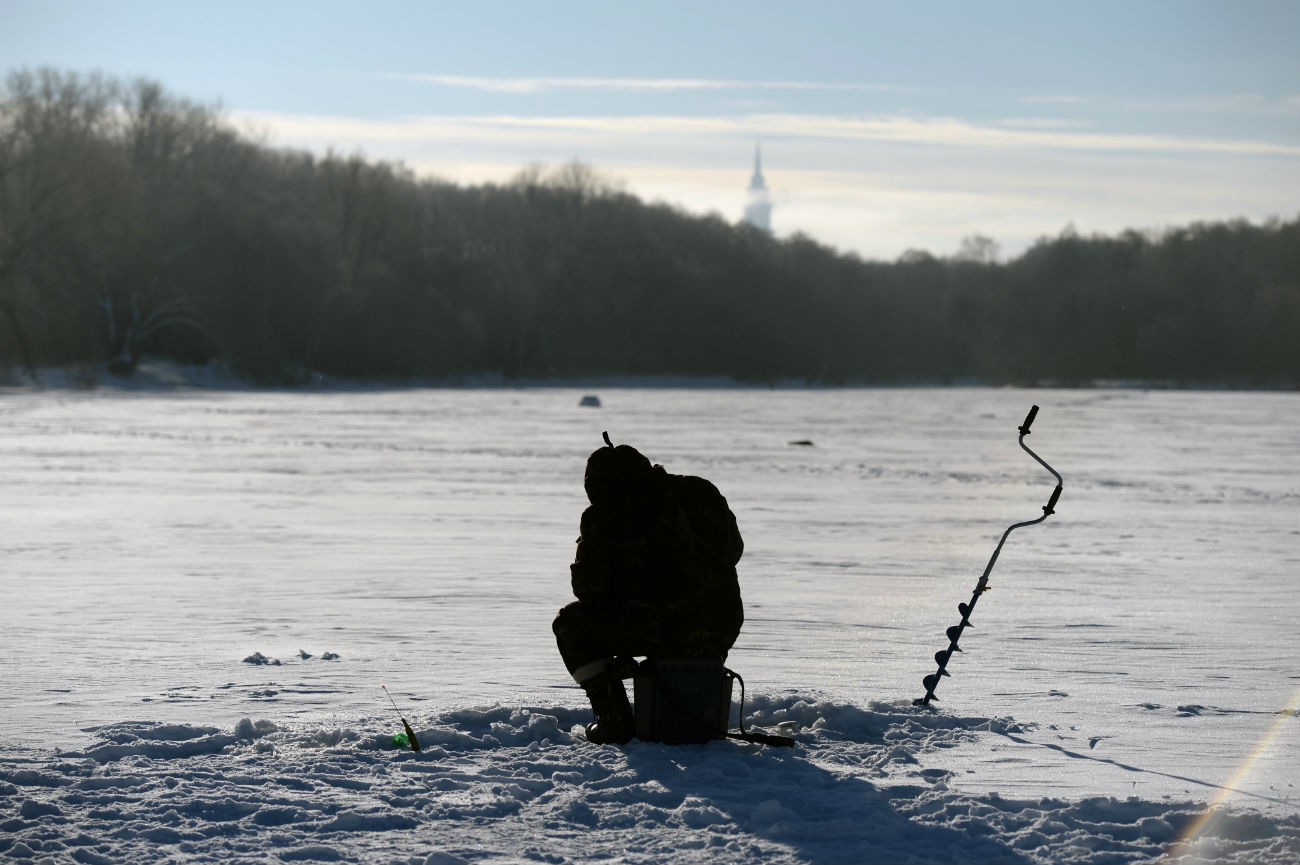 A man ice fishing at Bolshoi Sadovy Pond, Timiryazev Agricultural Academy Park, Moscow, Jan. 8, 2107
Valeriy Melnikov/RIA Novosti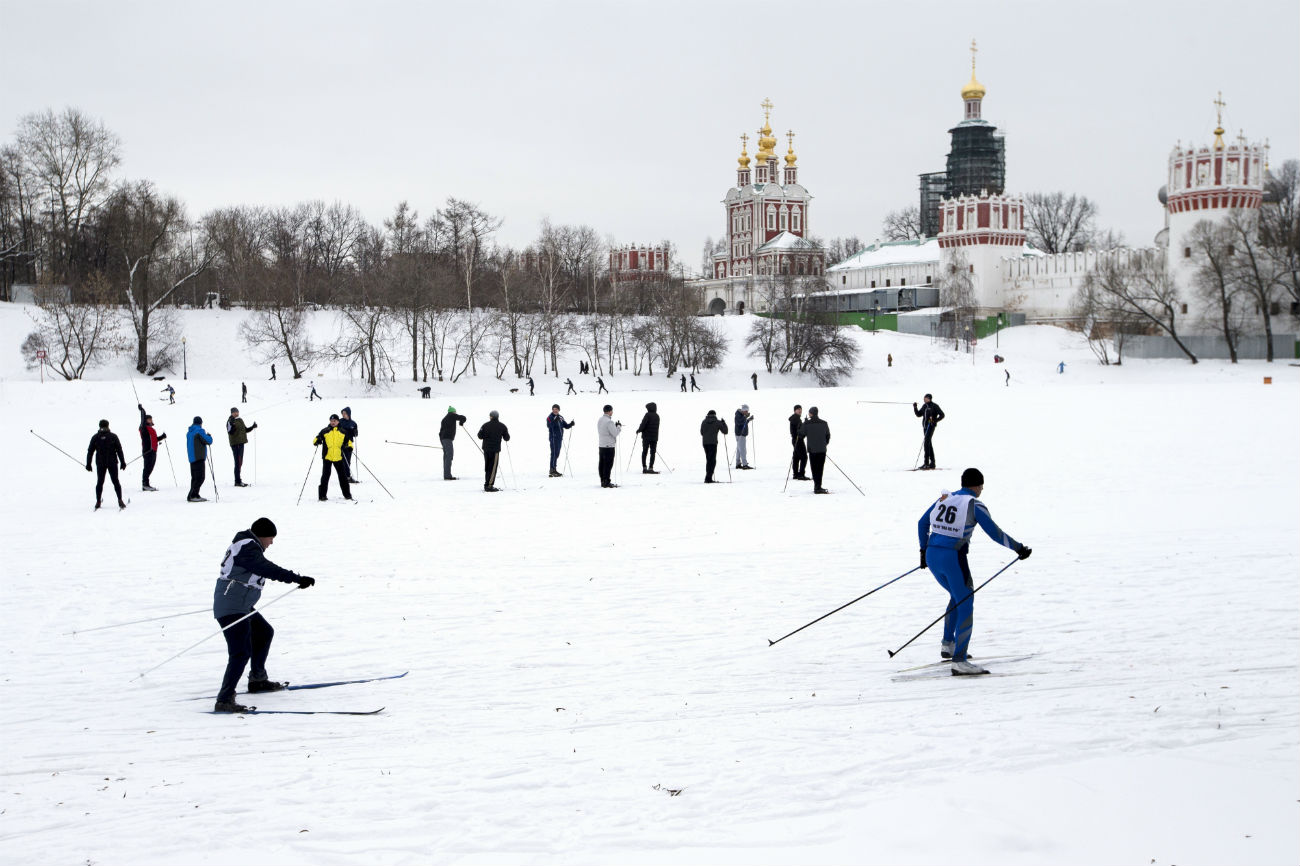 Skiers race on a frozen pond near Moscow's Novodevichy convent as temperaturesrose after a cold spell in Moscow, Tuesday, Jan. 10, 2017. That day the capital warmed up - to minus 9 Celsius (-15.8 Fahrenheit)
AP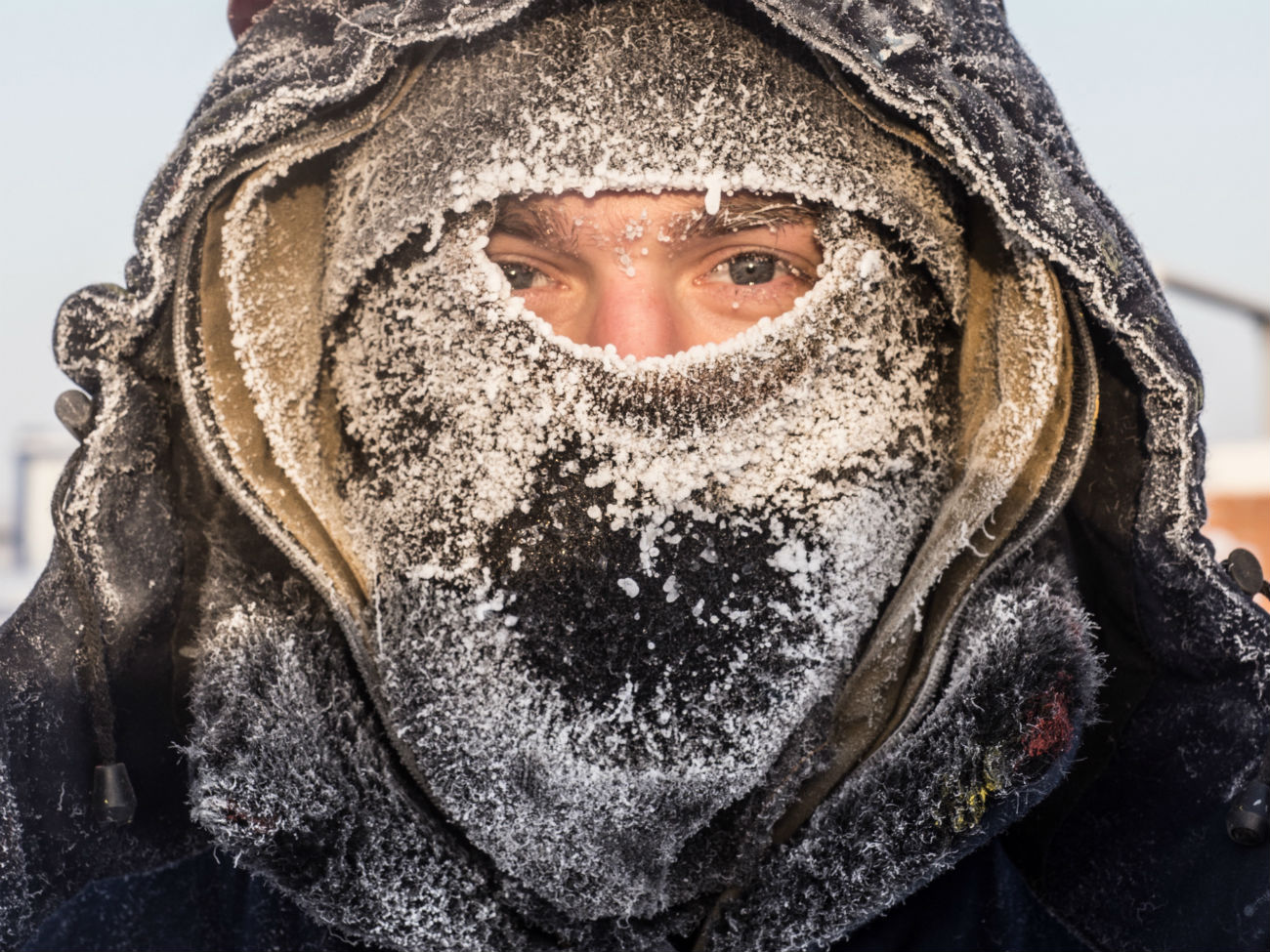 A young man near Nefteyugansk. The temperature dropped to minus 62 degrees Celsius (-79.6 Fahrenheit), Dec. 22, 2016.
Ruslan Shamukov/RIA Novosti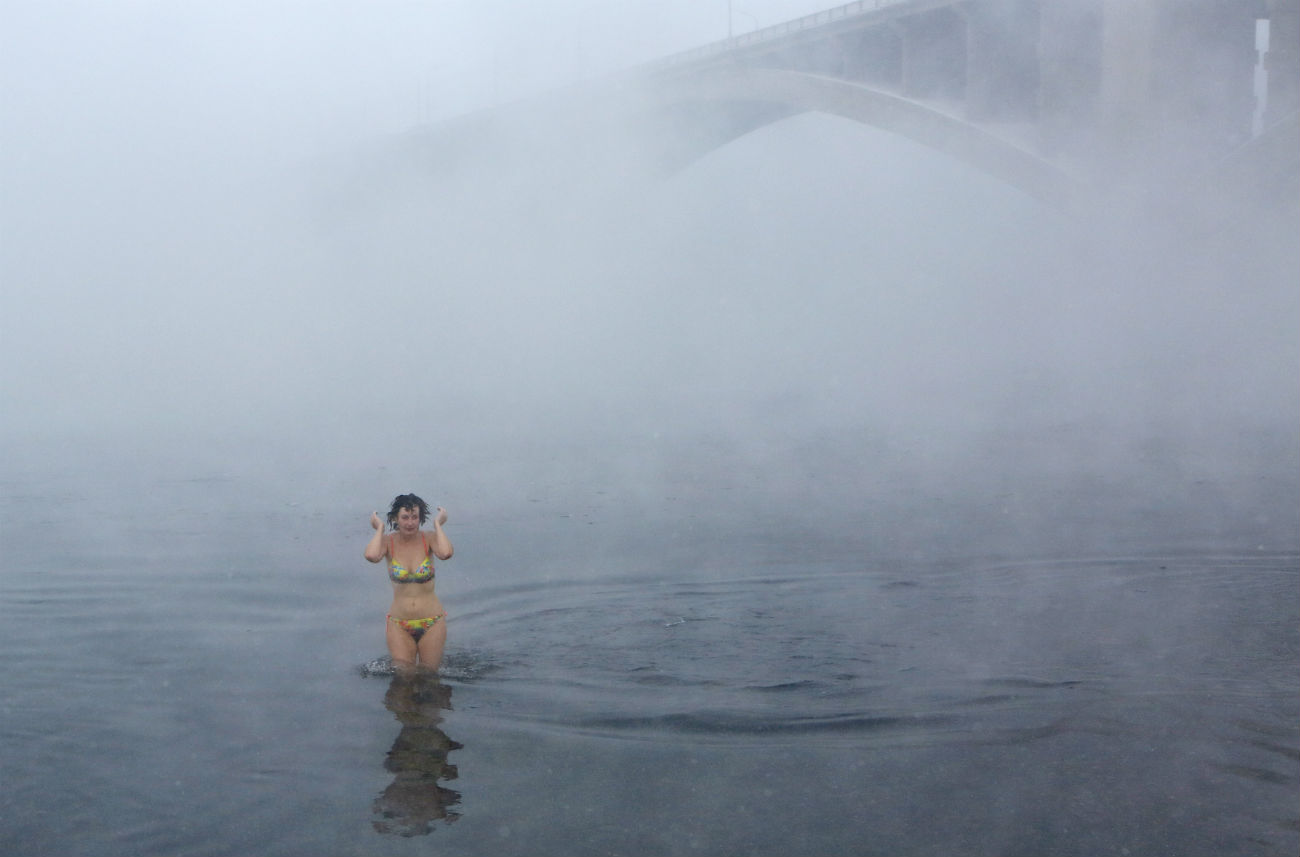 A member of the Cryophile amateur winter swimming club takes a bath in the icy waters of the Yenisei River during celebrations for the upcoming Christmas and New Year, with the air temperature at about minus 34 degrees Celsius (-29.2 Fahrenheit), in Krasnoyarsk, Dec. 24, 2016
Reuters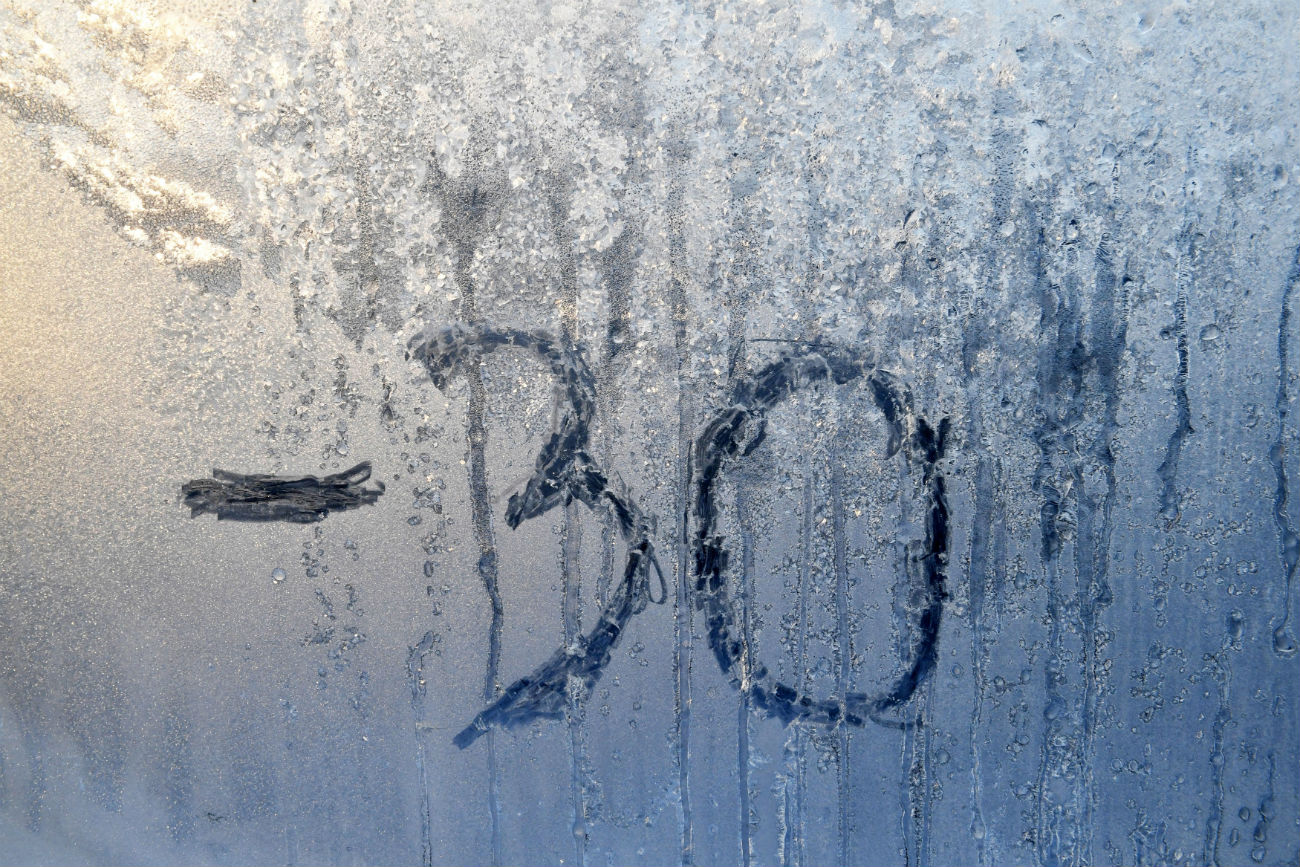 Moscow. Frosty glass with an inscription, minus 30 degrees Celsius. (-22 Fahrenheit), Jan. 6, 2017
Komsomolskaya Pravda/Global Look Press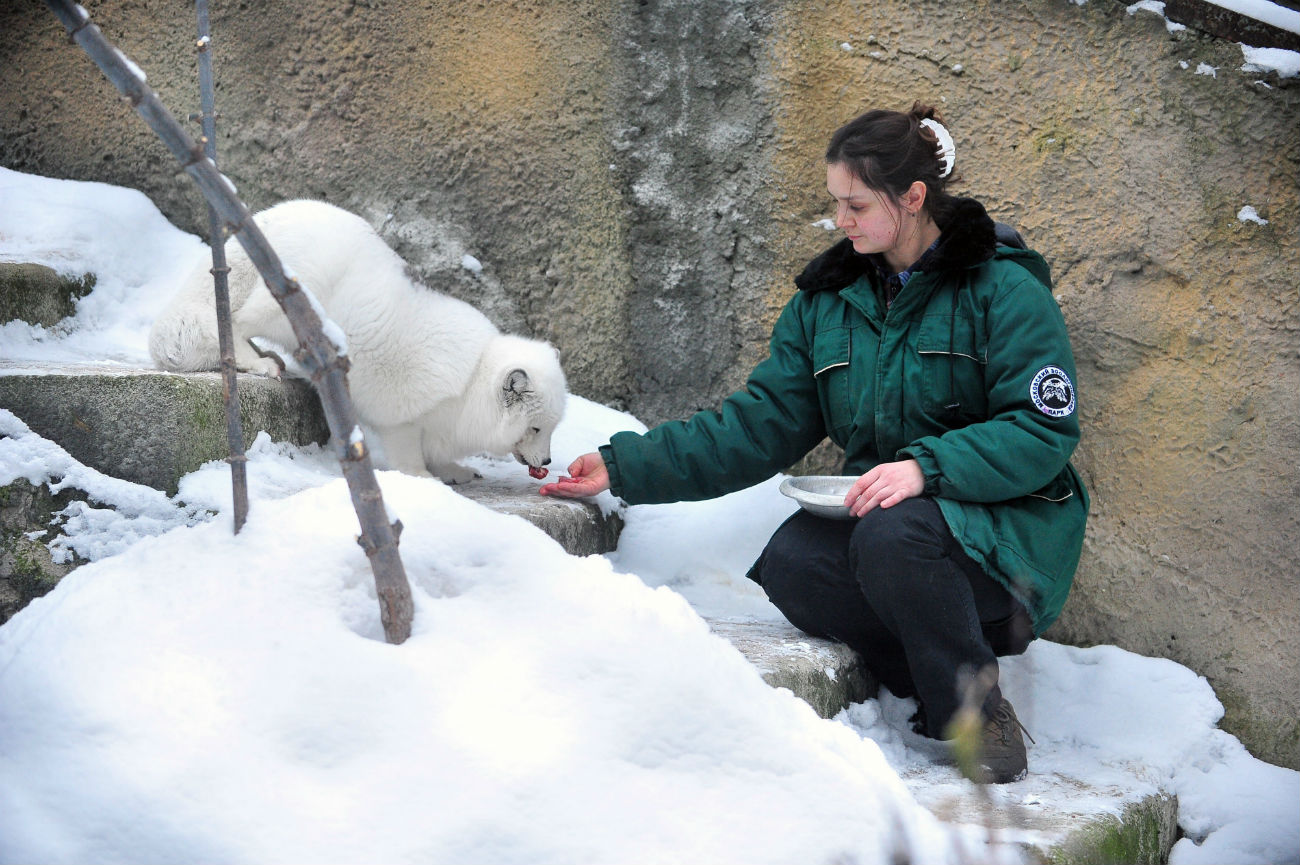 An arctic fox being fed by hand, Moscow Zoo, Jan. 4, 2017
Sergey Kiselev/Moskva Agency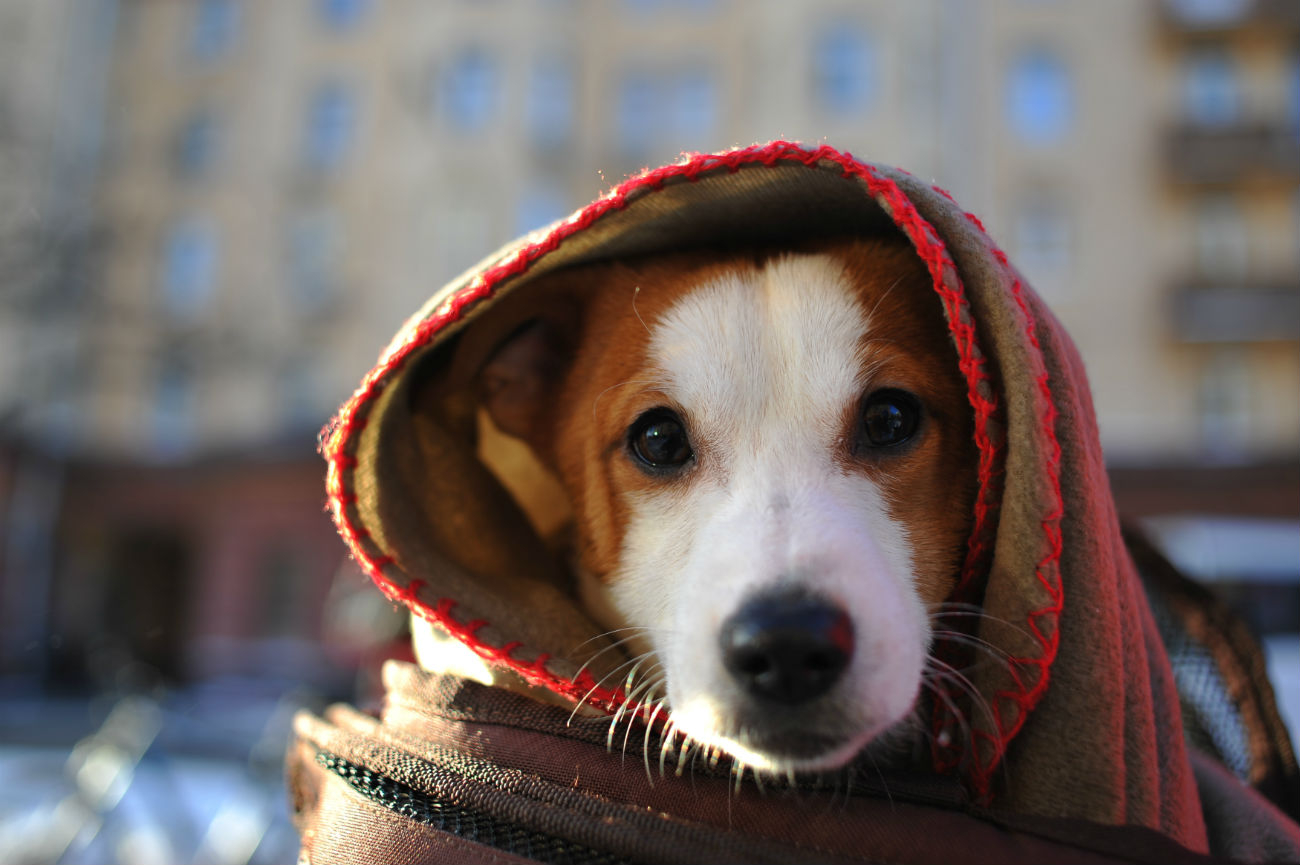 Moscow holds its first bicycle parade in 2017 despite a biting frost, Jan. 8, 2017
Komsomolskaya Pravda/Global Look Press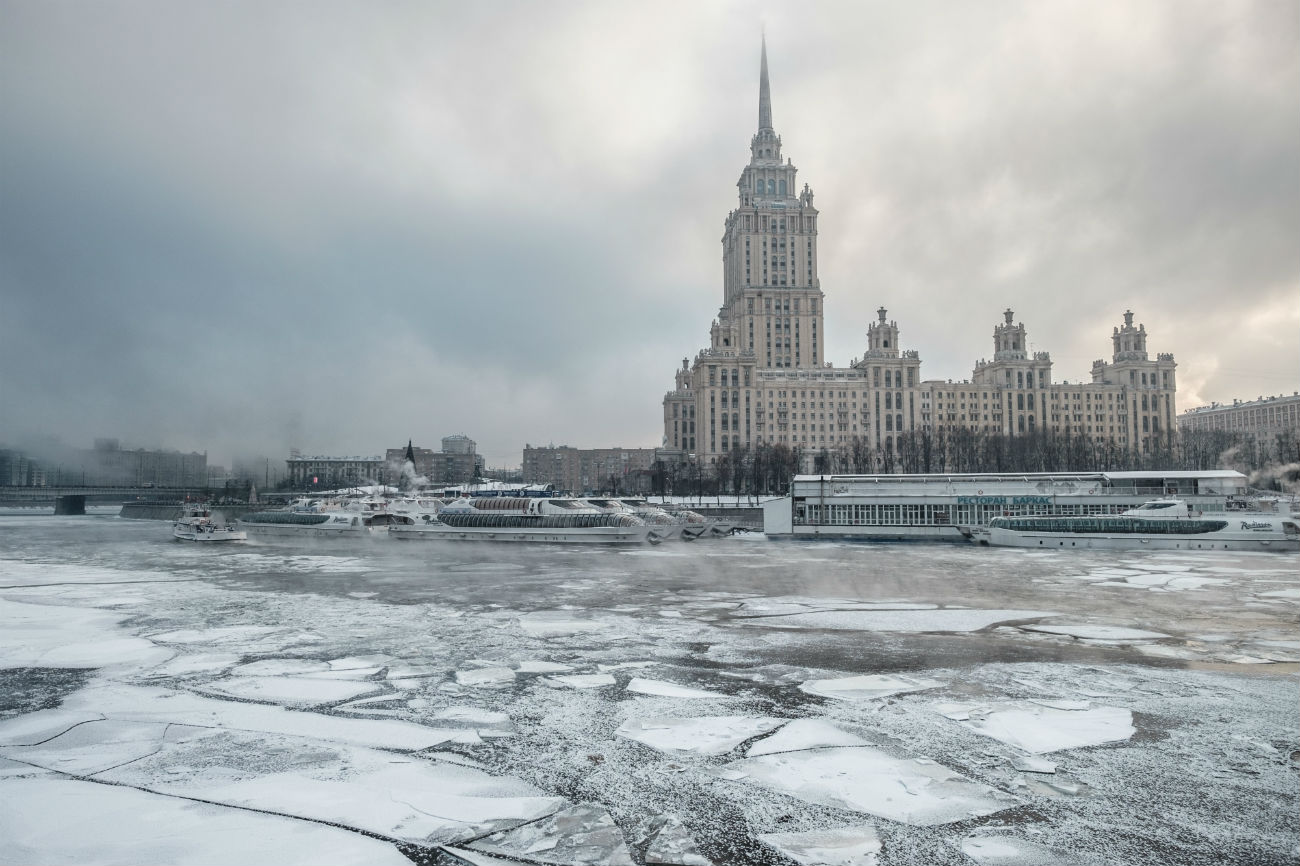 View of the hotel 'Ukraine' on Krasnopresnenskaya Embankment in frosty weather, Moscow, Jan. 9, 2017
Stoyan Vasev/TASS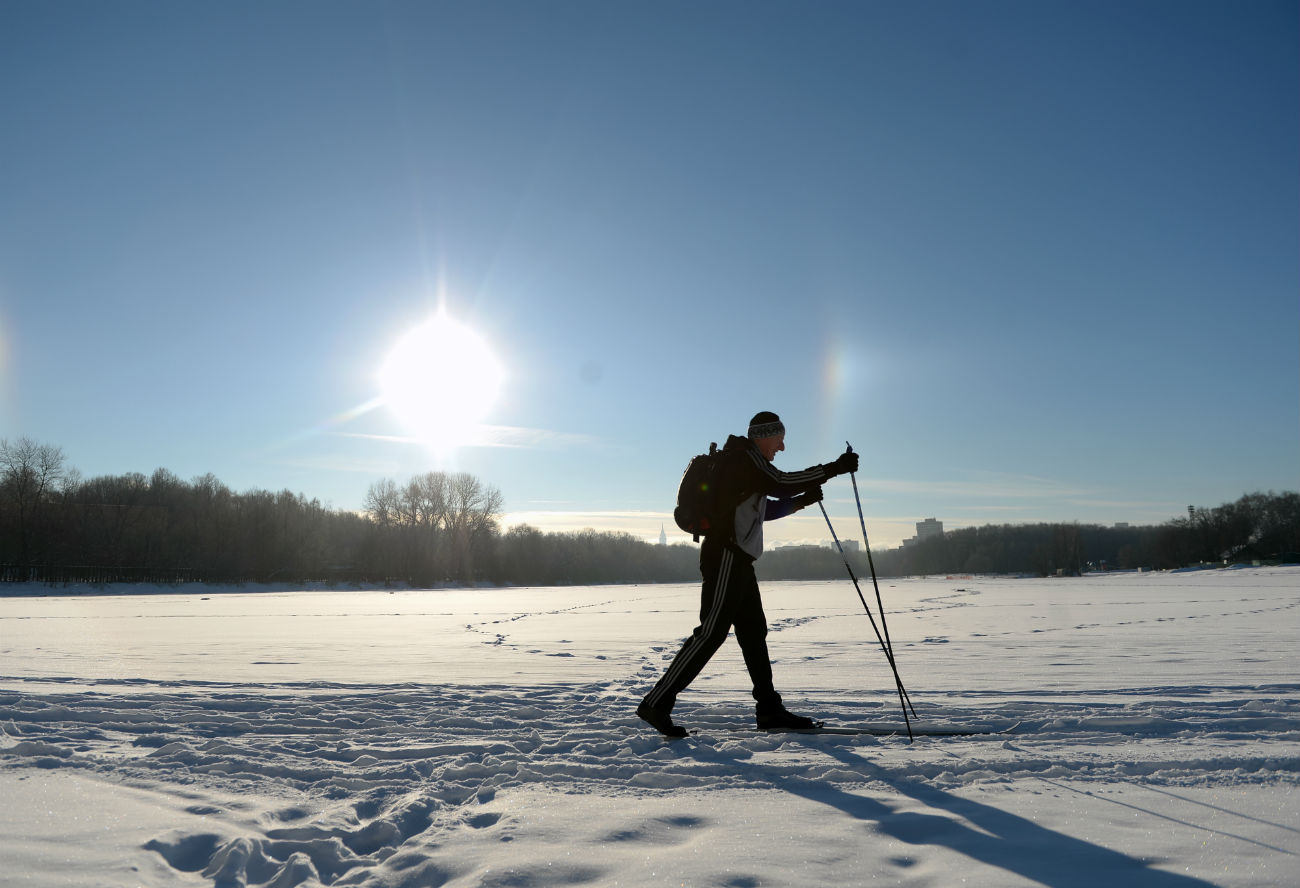 A skier near Bolshoi Sadovy Pond, Timiryazev Agricultural Academy Park, Moscow, Jan. 8, 2107
Valeriy Melnikov/RIA Novosti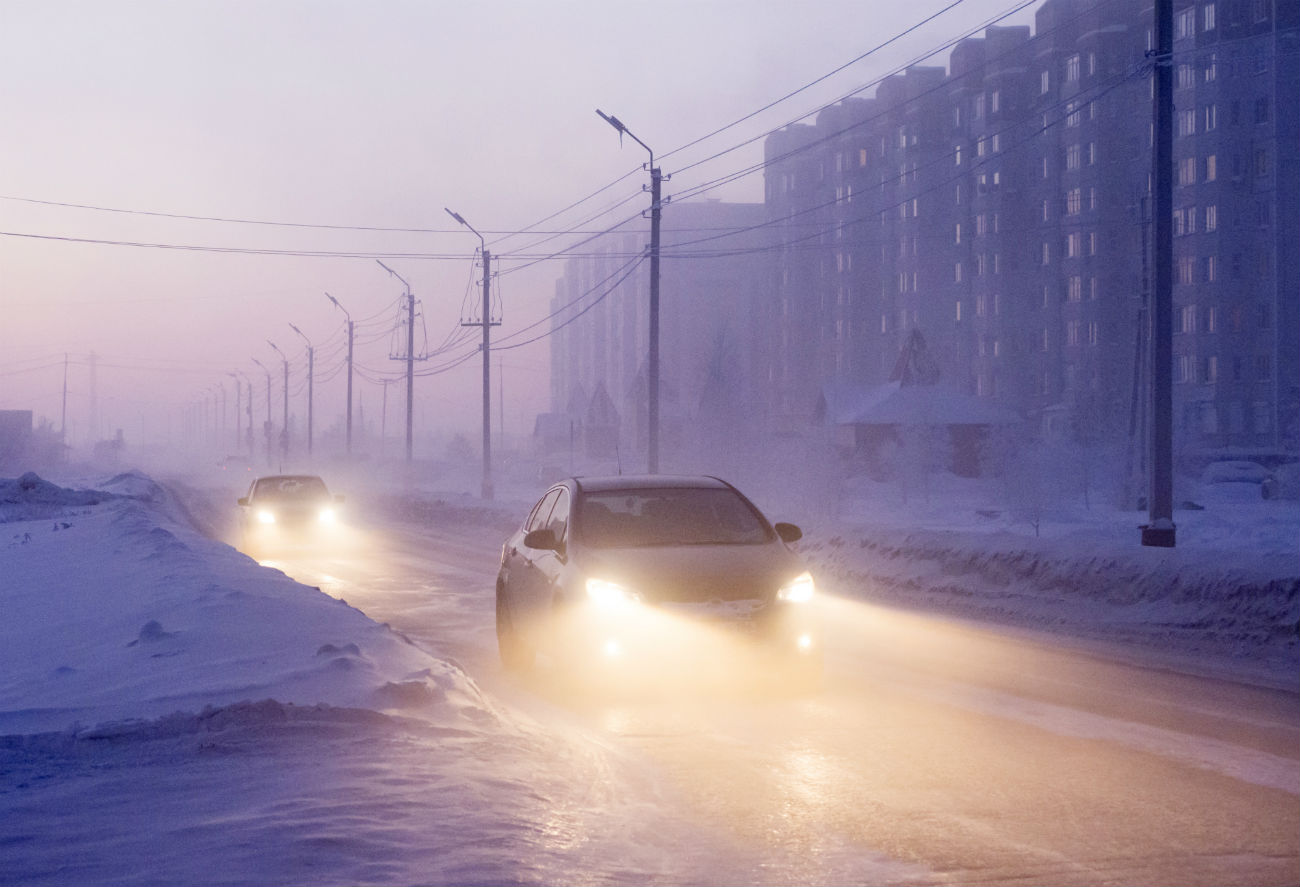 Cars near Nefteyugansk, Western Siberia. The temperature dropped to minus 62 degrees Celsius (-79.6 Fahrenheit), Dec. 22, 2016
Ruslan Shamukov/RIA Novosti
Get the week's best stories straight to your inbox