Why do Russian women still wear fur coats?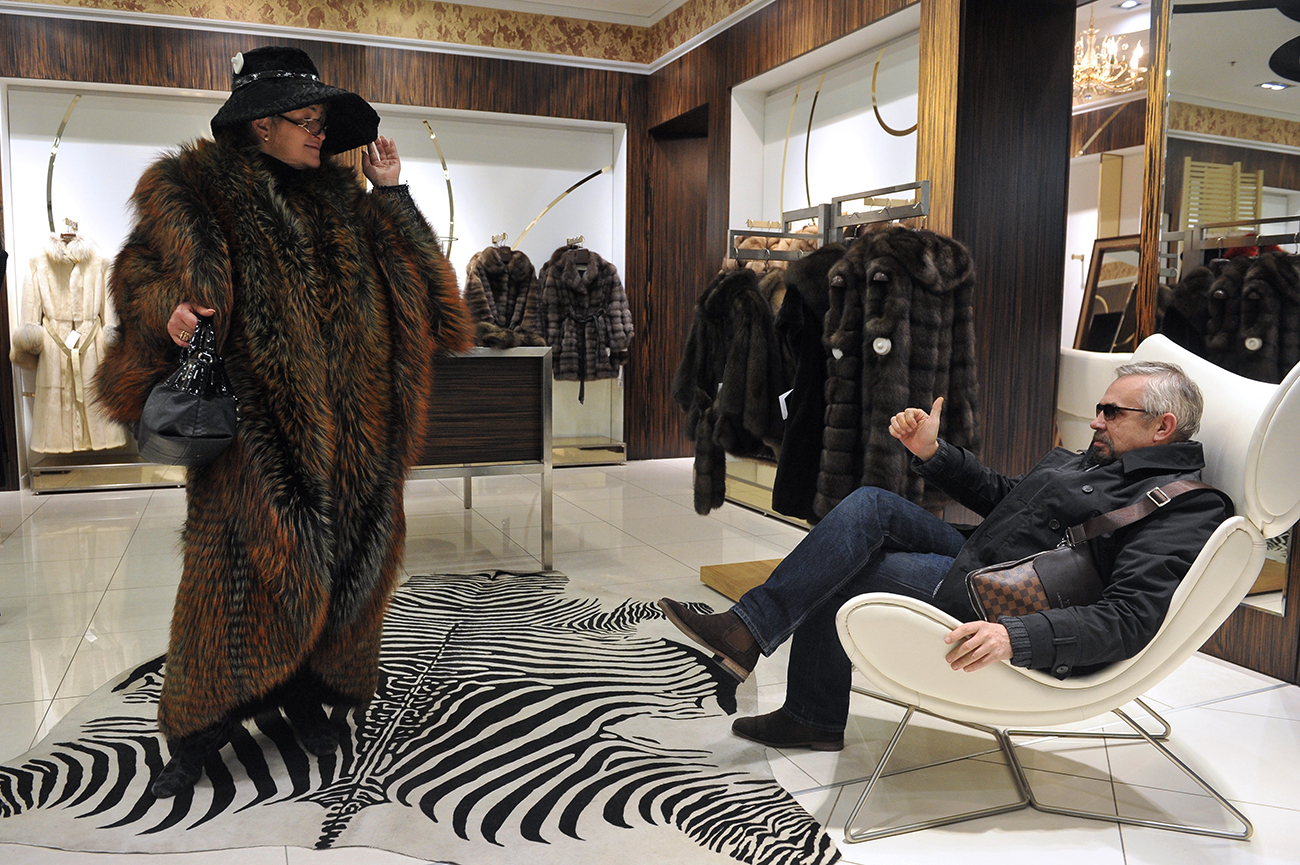 A customer tries on a fur coat in the Fur and Leather World shop in Moscow.
Alexey Kudenko/RIA Novosti
Eva Hofman is a 21-year old Dutch journalist and student of Slavic studies with a focus on Russian language and culture. In order to learn more about Russia, she is currently living and working in Moscow, where each day she notices new facets of Russian culture. New to her, that is.
Walking around Moscow in the winter for the first time, I could easily imagine being part of a winter fairy tale. Thick snow crunching beneath my boots, the reflection of decorative lighting on ice-skating rinks throughout the city's squares, and a thin layer of fresh snow on park benches around me, almost like powdered sugar.
Making my way through this winter wonderland, I saw something extraordinary, something that I had never seen before in such great numbers. Women, for they were mostly female, walking around town in coats made entirely of fur.
They must all imagine themselves to be movie stars, I thought, as I passed them by, because really only movie stars could wear and afford such spectacular furs. But Moscow is not Hollywood, and I saw so many of these coats that I stopped keeping track.
Look around you. It's Russia
After some research, I found out that many jokes have already been made about Russians and their fur coats. Jokes such as that in Russia everything is a surprise–even how your date looks underneath her coat. According to one Russian anecdote, Russian women simply cannot understand how a man with two kidneys can claim that he cannot afford to buy his wife a new fur coat, since he could just sell one kidney.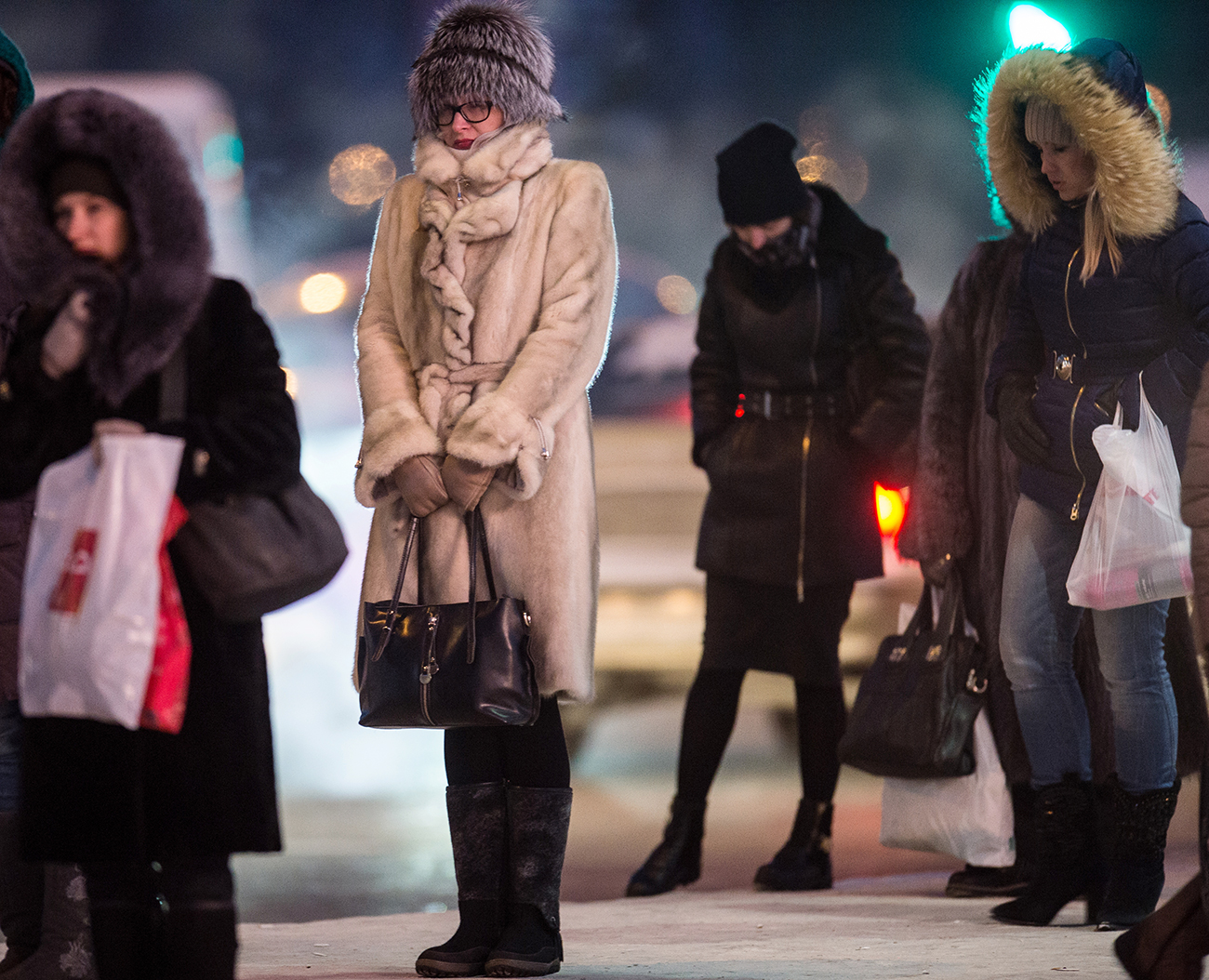 Locals during extremely cold weather in Omsk. / Photo: Alexey Malgavko/RIA Novosti
It might be news to me, but to Russians wearing fur is nothing out of the ordinary. Russians have been wearing these coats for centuries. But why, I wondered, are these coats still so very popular? More so than in any other country I ever visited? I decided to ask the owners themselves.
Darya Pall, a 22-year old from Moscow, says she simply cannot do without hers. "It protects me from the cold like no other coat ever could. Mine was a present from my mother. All Russian women have one. Why do I wear it? Look around you. It's Russia."
Tradition
"It has become a tradition for Russian women to have a coat like this because it protects us from the cold," says Alla Alevina, 56, from Moscow. She always wanted a fur coat, but was never able to afford a nice one. Two years ago she finally saved up enough money to buy the knee length black fur she always dreamed of. "I have never been warmer," she says.
In Russia, as elsewhere, animal rights activist groups have protested against the fur industry, but Alevina thinks the use of fur in clothing is justified because of the cold. "Russians originally wore fur coats for protection against the climate, not just because they look nice–even though they do."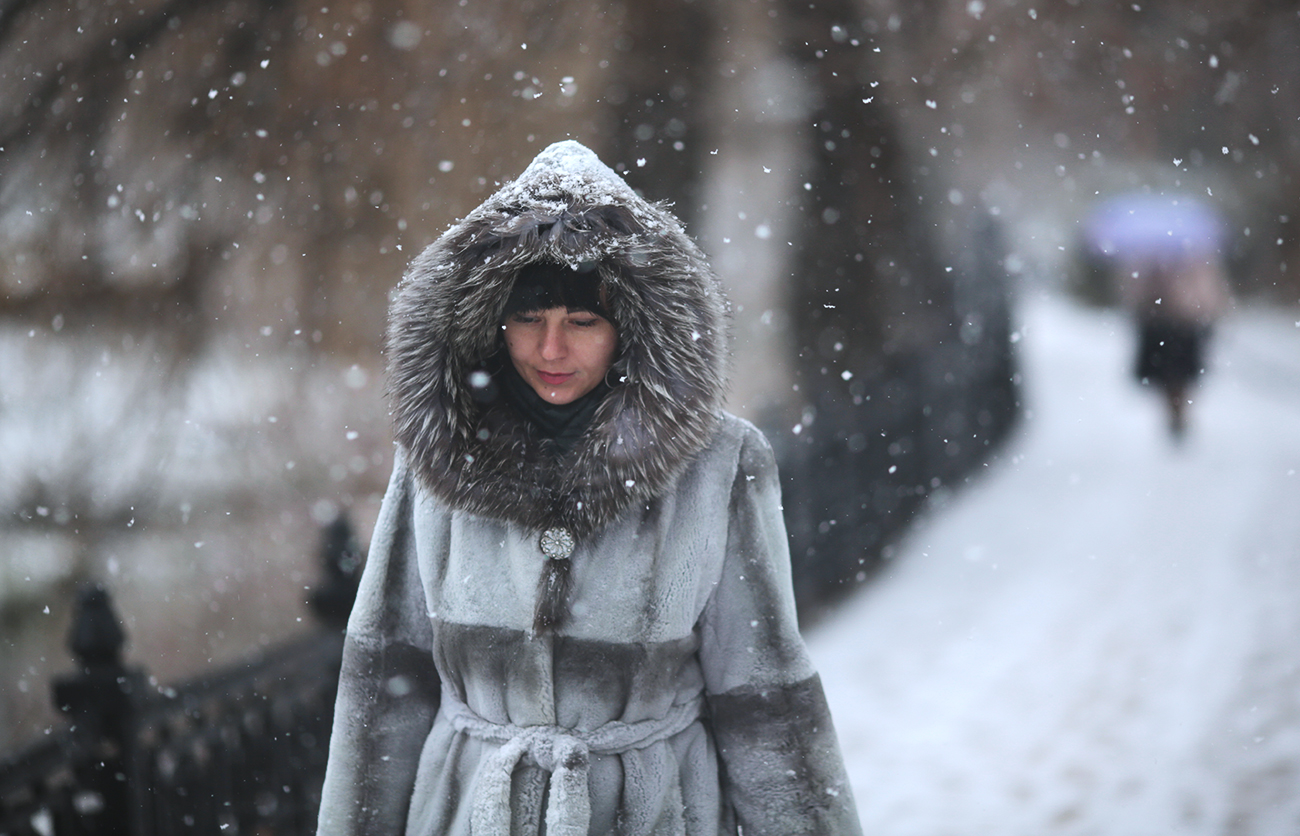 A girl during snowfall in Simferopol. / Photo: Maks Vetrov/RIA Novosti
For some, down coats and parkas have replaced fur once and for all, but not for Julia Zhurablova, 38, who swears by her brown half-length fur coat in the winter. "When I wear a normal coat, I have to wear very warm clothes underneath to keep from freezing. But when I wear my fur coat, I can go out dressed in only a T-shirt underneath and still be warm. If you take good care of it, a fur coat can easily last ten years. In the long run, buying a fur coat once every ten years is cheaper than buying a parka once every two."
No one else has this coat
Some Russian websites and bloggers, such as Ilya Varlamov, joke that there is no greater embarrassment to a Russian woman than being seen next to someone wearing the same kind of coat as her. Although this seems like quite an exaggeration, it is true that fur coats are available in all kinds of fabrics, fashions, lengths and colors.
Vera Kolesnikova, a 30-year old Muscovite, explains: "I assembled my coat from my own design. I bought a coat with short sleeves and sewed leather sleeves underneath. No one else has this coat." According to her, the price of a coat depends mostly on the type of fur you buy. "Here in Russia, fur coats are not just for the rich and famous, but the most exclusive kinds can be very expensive. Movie stars and the super-rich wear sable."
Sable might not be accessible to everyone though, and to some women even owning a regular fur coat seems glamorous. Julia, a 17-year old from Moscow, says, "I do not have my own coat yet, so when it's really cold outside, I wear my mother's. When I'm older, like 20, I hope to buy my own: a fashionable beige one. I will look amazing in it."
If using any of Russia Beyond's content, partly or in full, always provide an active hyperlink to the original material.