Snowstorm and the city: Russian tips to handle bad weather in New York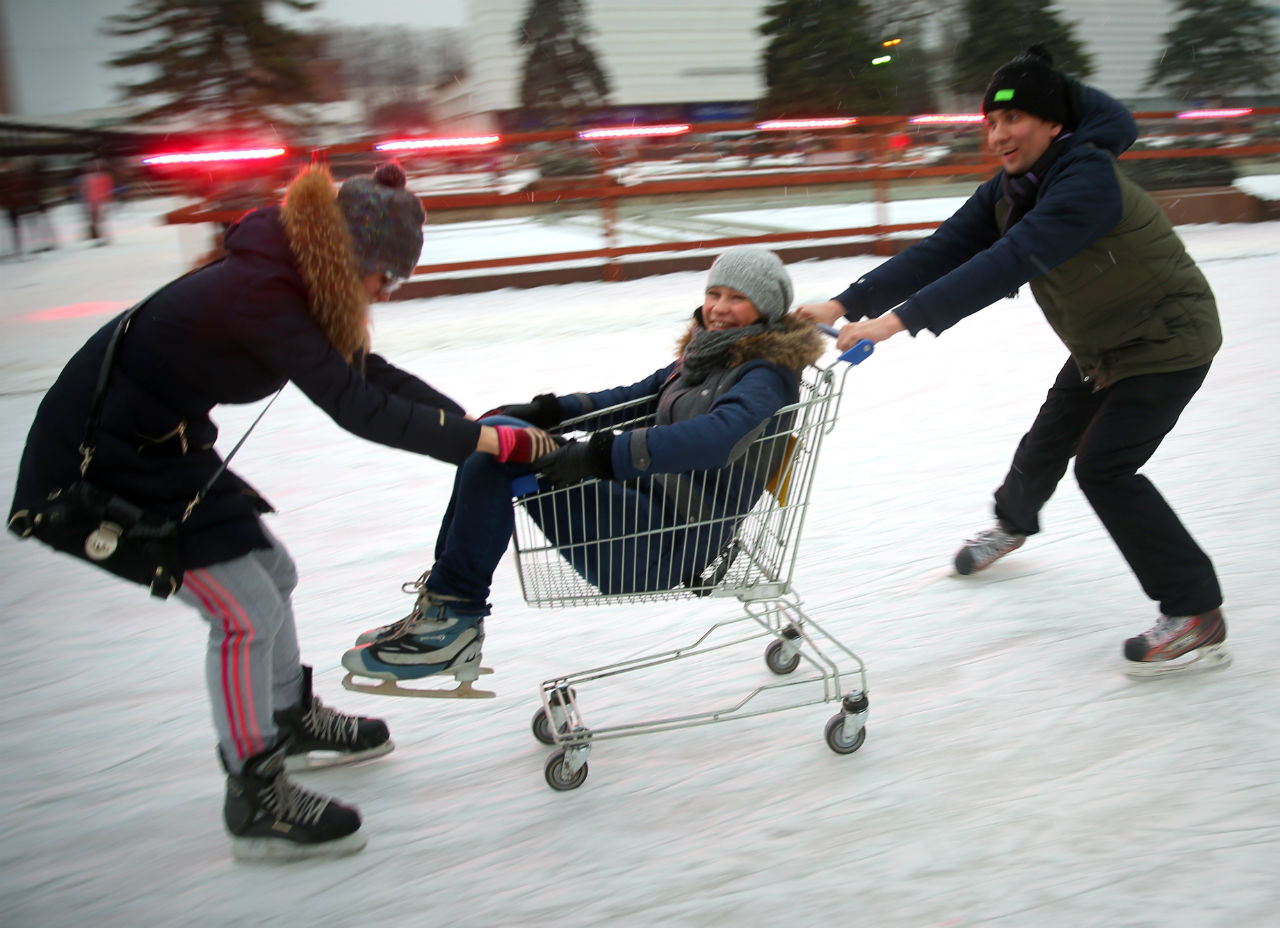 Kids skating on an ice rink, Moscow.
Valery Sharifulin/TASS
The snowstorm that hit America's northeast on March 14 shocked and interrupted the lives of millions of people in the New York City area. Russians, however, are used to such weather. Here is a list of popular Russian methods to cope with snowstorms and harsh winter weather.
Take the rug down from the wall and lay it on the floor
Many are surprised that a rug hangs on the wall in Russian homes. Reply: first, there's less of a draft; second, when the floor is cold, the rug can always be placed on it.
By the way, to counter a draft you can make a simple doorstopper out of a pair of tights and cardboard rolls; for example, from aluminum foil or wallpaper. Also, close all room doors in order to prevent the warmth from escaping your house or apartment.
Make ergonomic buckwheat
A bottle with hot water in the winter is your bed's best friend. An hour before bedtime, put the hot water bottle in your bed to make it warm and comfortable. It will also help save on electricity.
Wax your shovel with a candle
If you go out of the house despite our advice, arm yourself with a shovel and dig out your car.
To keep the snow from sticking to the shovel, spray the latter with a silicon solution or wax with a candle.
Remember that during snowstorms and in subzero temperatures it's better to drive with winter tires.
Just testing out the recent snowfall in Novosibirsk, Russia
Cover your socks with plastic bags
In summer, Russians wear sandals with socks. In winter, the plastic bags help waterproof socks when streets are covered with slush. If your feet are already wet, dry them with a towel and put on the bags, followed by socks and footwear. Then, go straight home!
By the way, to dry your boots stuff them with old newspapers, which will absorb the moisture and prevent them from being ruined.
Beware of ice
Often you cannot see ice under the snow, so be careful when you go outside. The danger is not only the ice under your feet, but also from above in the form of icicles. In order not to slip and fall, it's better to select shoes with rubber soles. The deeper the sole's protective patterns, the more stable your footwear will be on slippery sidewalks. Also, rubber shoe stickers are now popular in Russia. At home an ordinary cloth plaster can be glued to the sole and then painted over with a marker so as not to be seen.
Delight in each moment!
We Russians know that even if winter lasts nine months, it will sooner or later end. All types of weather have advantages. So, if you're homebound in a wintry city, spend more time with family and get together with friends, or find time for yourself. Spring will come, no matter what!
If using any of Russia Beyond's content, partly or in full, always provide an active hyperlink to the original material.