Russian grannies prove to their family, friends, and the world that senior age doesn't mean life has to be in decline. Instead, they accomplish feats that put most young people to shame.
1. 'Instagran'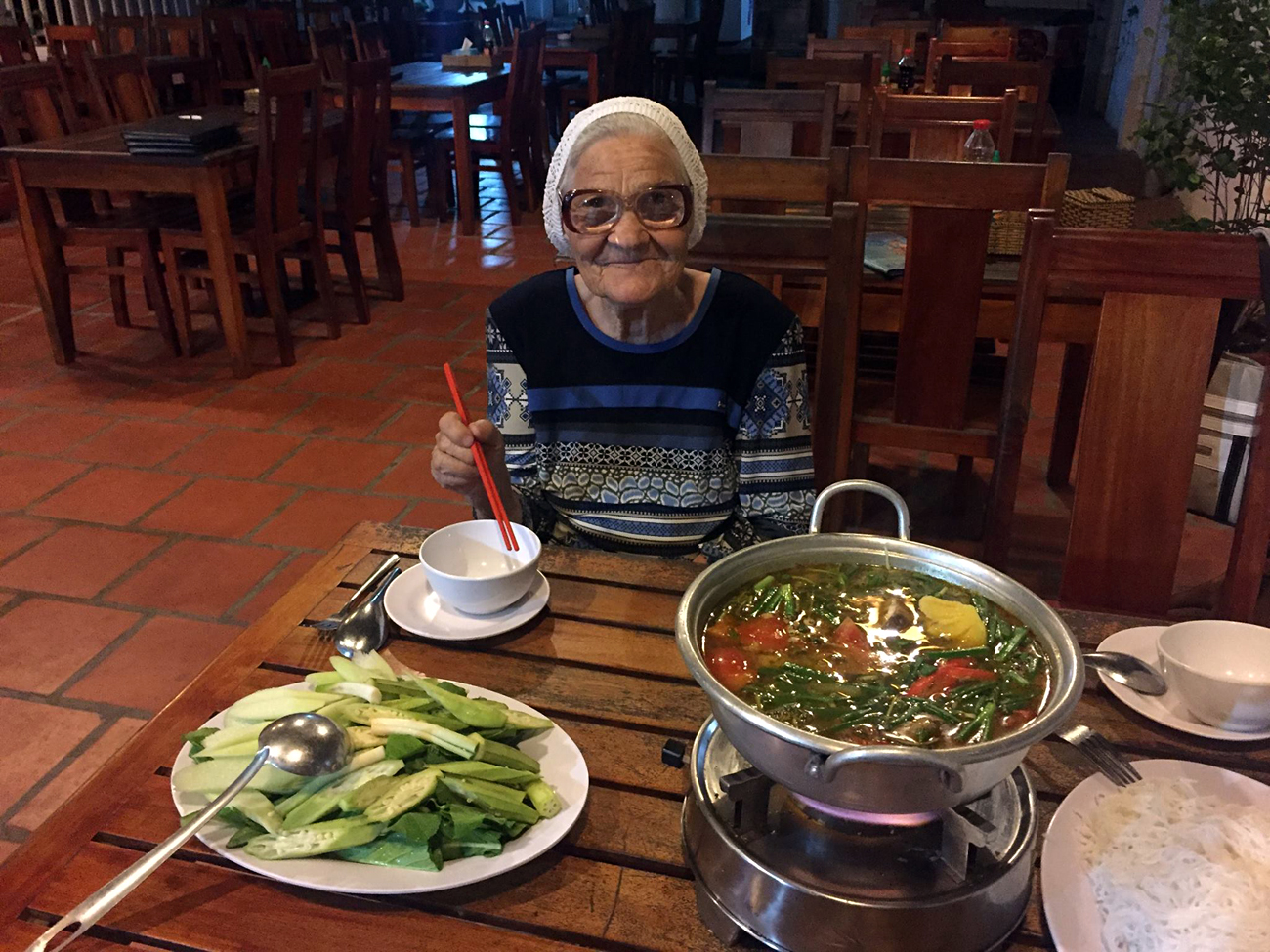 The grandmother travels the old-fashioned way, without a mobile phone, but with a camera and a backpack. Source: Ekaterina Papina
This granny from the Siberian city of Krasnoyarsk (2,000 miles east of Moscow) literally lives a dream life, traveling around the world. Granny Lena even celebrated her 90th birthday in the Dominican Republic! Photos of all her journeys are uploaded to Instagram and Facebook with the help of her grandson. She only decided to start traveling when she turned 83. While the average state pension in Russia doesn't cover the costs of traveling for most senior citizens, Lena receives extra money because she is a World War II veteran.
Read more about babushka Lena here>>>
2. Enjoying life granny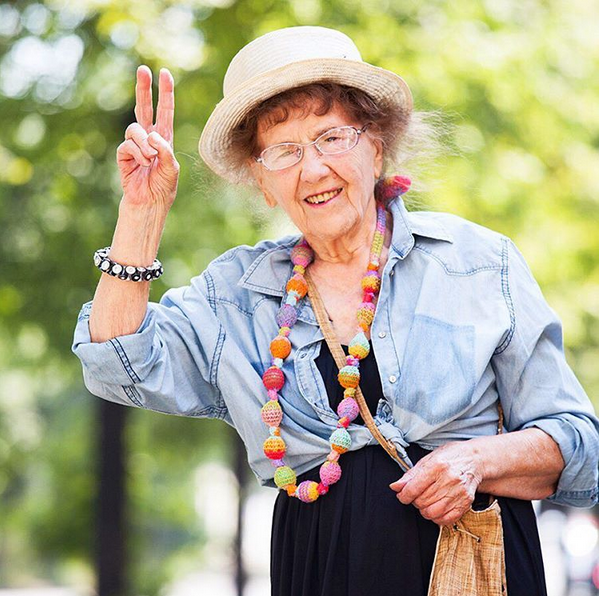 Raisa Gladskikh. Source: Instagram / raisa_90years_old
Another 90-year-old granny has an Instagram addiction, and uploads many shots of her in fashionable outfits, as well as archive photos of her as a young woman.
The description of her account says, "I'm still living, collecting praise and even taking selfies."
3. Workout granny
How do you feel? Well, this granny can probably outdo you in the gym. Footage from July 2012 shows this 72-year-old working out in an outdoor gym in the city of Kaliningrad. Guys give her pointers, but she's upset that she couldn't manage the horizontal bar.
4. Book enthusiast granny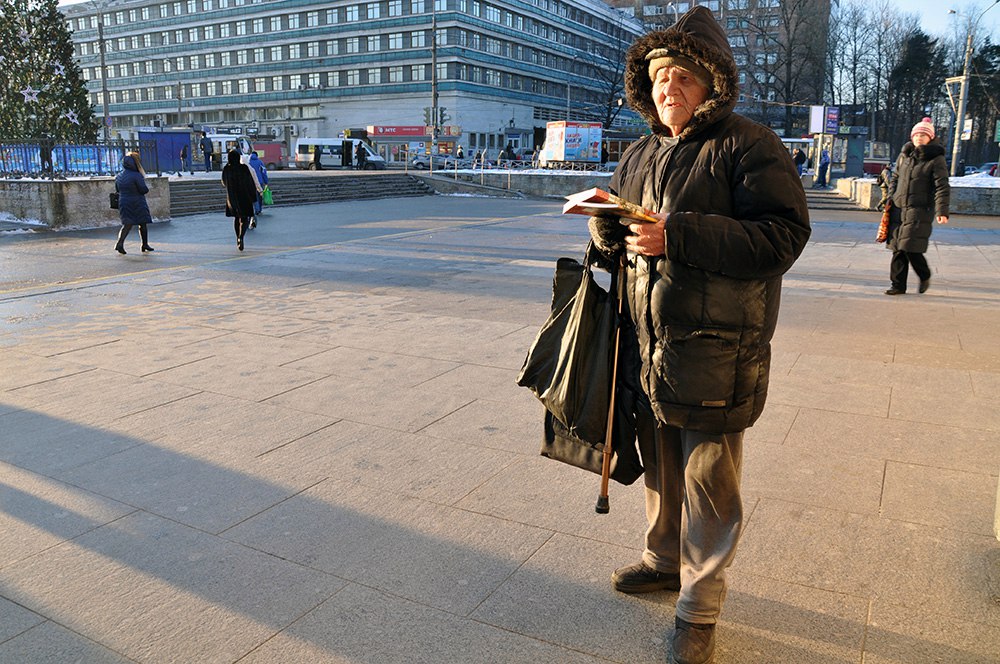 Galina Usova at work. Source: vk.com/galinausova
For several years in a row this 85-year-old granny is selling books next to Politekhnicheskaya metro station in St. Petersburg. Galina Usova translated Byron, Kipling, Tolkien and Agatha Christie into Russian, but publishers refused to take her works, so she published them with her own money and sells them. Volunteers set up a support group in the Russian social network, Vkontakte, as well as created a website devoted to Usova.
5. Chroma key granny
Tatyana Subbotina, 63, became a true star in the Russian Internet a month ago. She makes her own videos using the green chroma key screen and uploads them on her YouTube channel, with some record 260,000 views. This way she pretends to be bathing in the sea, diving, or relaxing in a jacuzzi.
Read more about Tatyana here>>>
6. Buranovo babushkas
These babushkas are true super stars, and in 2012 this folklore band from the village of Buranovo in the Udmurtia Region (700 miles east of Moscow) represented Russia at the Eurovision song contest in Baku. Their average age is 75 years, and they first started to perform together about 40 years ago. Now they're frequent guests on TV shows, and appear in various advertisements.
Read more about Buranovo babushkas here>>>
7. Movie star granny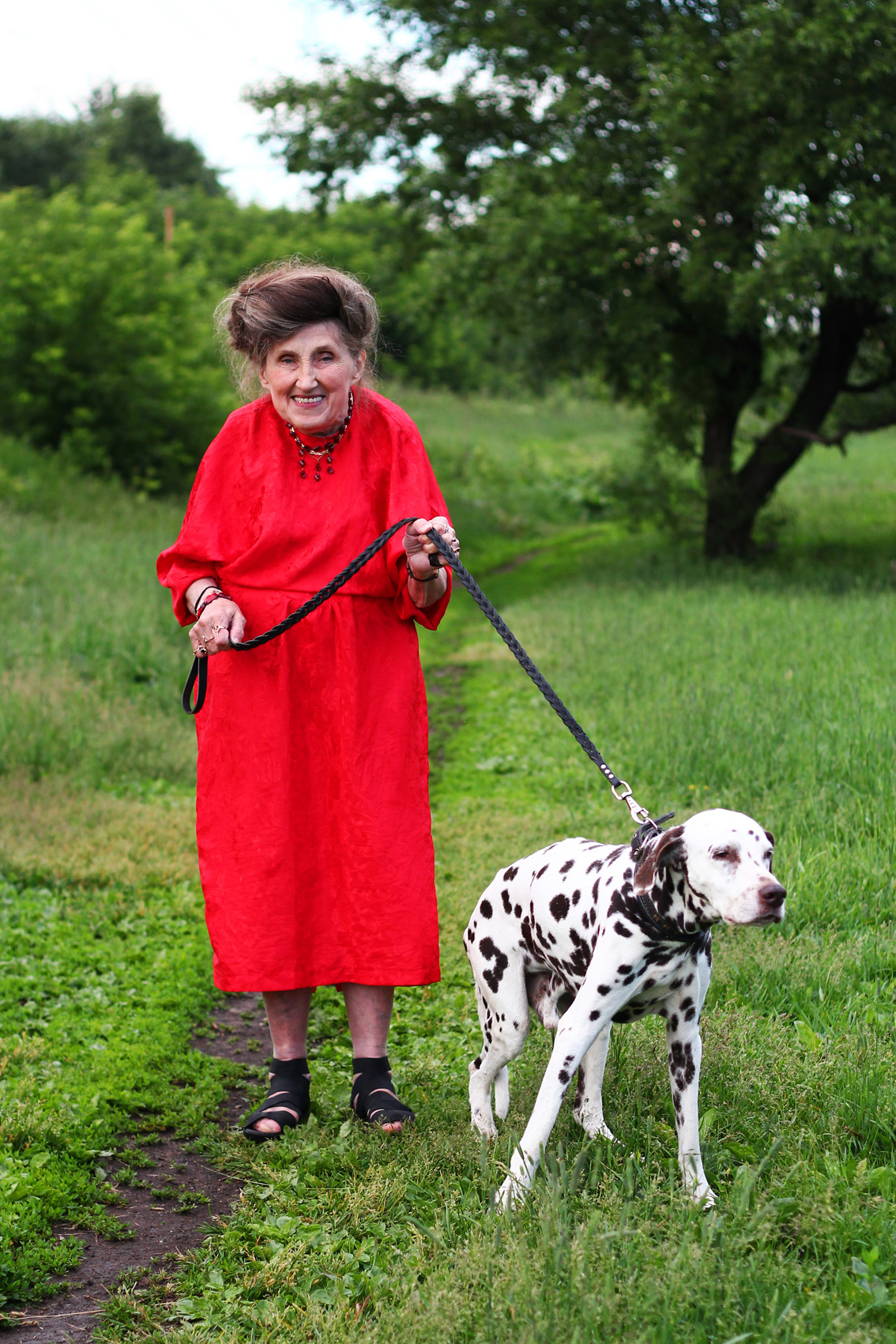 Albina Stanislavovna. Source: Igor Gavar
Albina Yevtushevskaya, 74, is an actress in great demand. She first appeared on TV in her 60s when she was noticed by a casting director on the Moscow metro who was impressed by Albina's extravagant clothing. To date, she has performed in more than 100 films and TV productions. Her first major role was in the award-winning movie, Mermaid, 2007, directed by Anna Melikyan.
Read more about other hippiest pensioners here>>>
8. Biker granny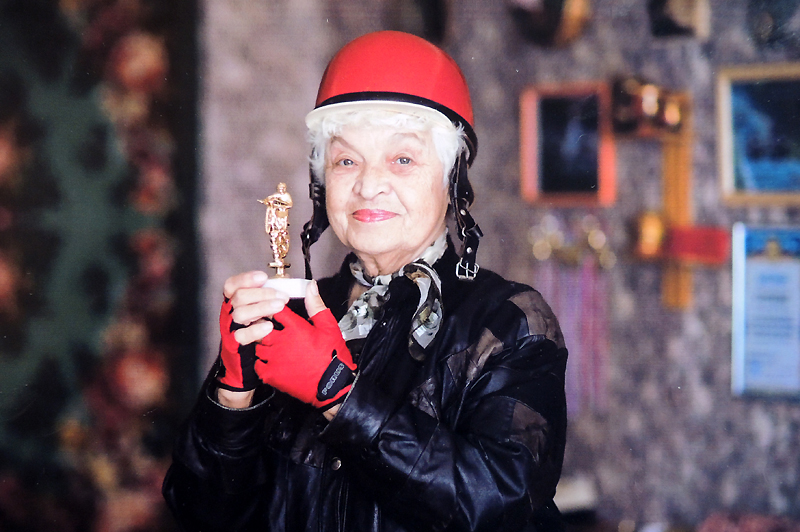 Liya Klukova. Source: Personal archive
Liya Klukova is 85, and since 1948 she has been a fan of motorcycles. She even drove her future husband to meet his parents in the neighboring city. This granny from Nizhny Novgorod (250 miles east of Moscow) says at her age grannies usually sit near the house, discuss rumors and knit socks for grandchildren. "I can knit, but I have so many other hobbies that I can afford not to act as an ordinary old woman".
9. Powerlifting granny
Sakinat Khanapieva is 80 and lives in the Caucasian republic of Dagestan. She has nine children and has never been in the hospital. She throws weights, rips thick books and bends metallic items with great ease, hardly breaking a sweat.
10. Fun granny
Galina Merts, 60, has a fantastic sense of humor and self-irony. She first started to keep an Instagram account when her children sent her to a health sanatorium. She uploaded a video (in Russian) where she expressed thoughts that her children don't want her to return, that she'll just die from boredom there, and she feels like in a retirement home. Now, Galina has about 16,000 followers, and in her videos she tells about her life and her children.
If using any of Russia Beyond's content, partly or in full, always provide an active hyperlink to the original material.