5 unusual Russian kindergartens that even an adult would like to attend
Today, there are many places where parents can send their children. While in the USSR there were only free state kindergartens, today there are many that charge tuition and try to attract parents in all possible ways. Here are the most unusual ones.
1. Russian Disneyland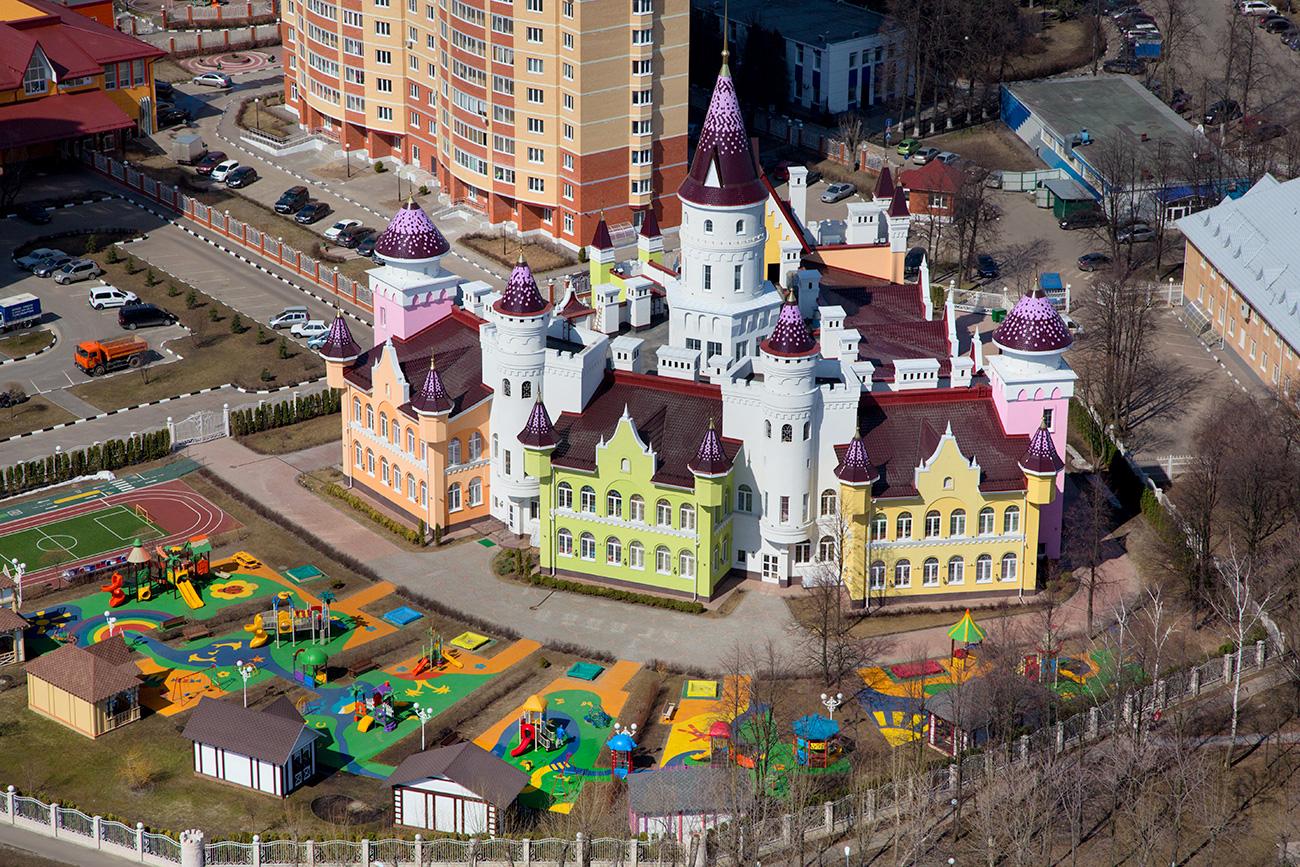 Castle of childhood. Source: Legion Media
Parents call this kindergarten "magical," and it can be seen from afar. Located in a bright fairytale castle and with a huge children's playground, the design was borrowed from the real Neuschwanstein Castle in the German Alps, which belonged to King Ludwig II of Bavaria. It contains a "happy orchard," where children grow herbs and vegetables, as well as wind and water laboratories in which they observe weather vanes and learn how to distinguish shades of color.
Not only the kindergarten's exterior is unusual, but it's educational system as well. The lessons are conducted in a natural, relaxed environment and are based on the principles of the Orff Method, which combines music, movement, drama and speech.
Moscow Region, 20A Lenin Sovkhoz, zamokdetstva.ru
2. Transformer kindergarten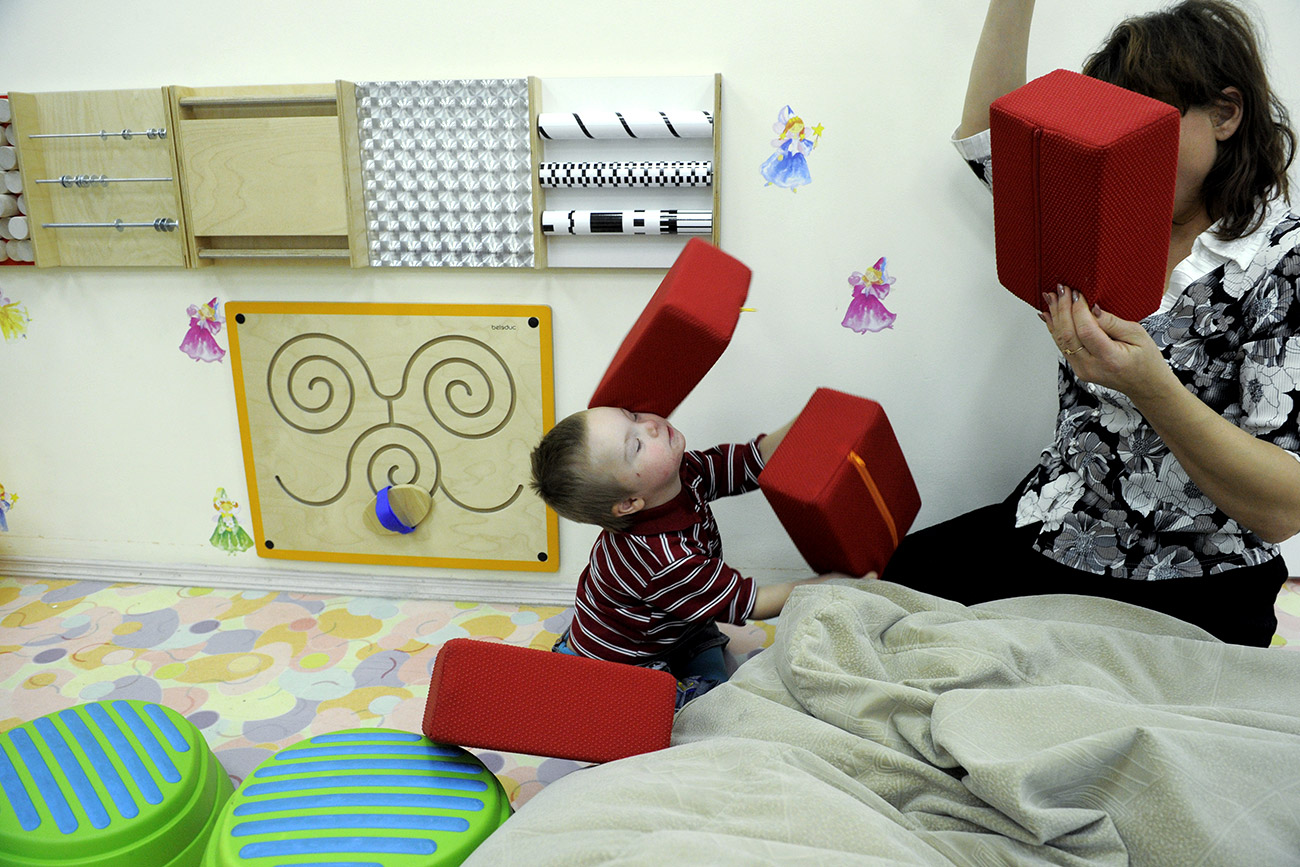 There are many kindergartens in Russia now working with disabled children. Source: Grigoriy Sisoev/RIA Novosti
This is one of the most modern kindergartens in Russia, with an interior resembling a stage or a concert hall. With the wave of a magic wand and the help of wall-transformers, the interiors turn from a game room into a dining room, then into a bedroom, and then into a ballroom. According to the educators, the partitions close very easily, are very sturdy and soundproof.
The establishment's pride and joy is the hectare-sized playground, the educational interactive whiteboards and the game tables. It also has a "children's laboratory" with toy equipment to make experiments. Alternatively, disabled children also attend, and there's a barrier-free environment with elevators and tactile indicators especially for them.
Moscow, 36A Bolshaya Cheremushkinskaya St.
3. Magnolia Theatrical kindergarten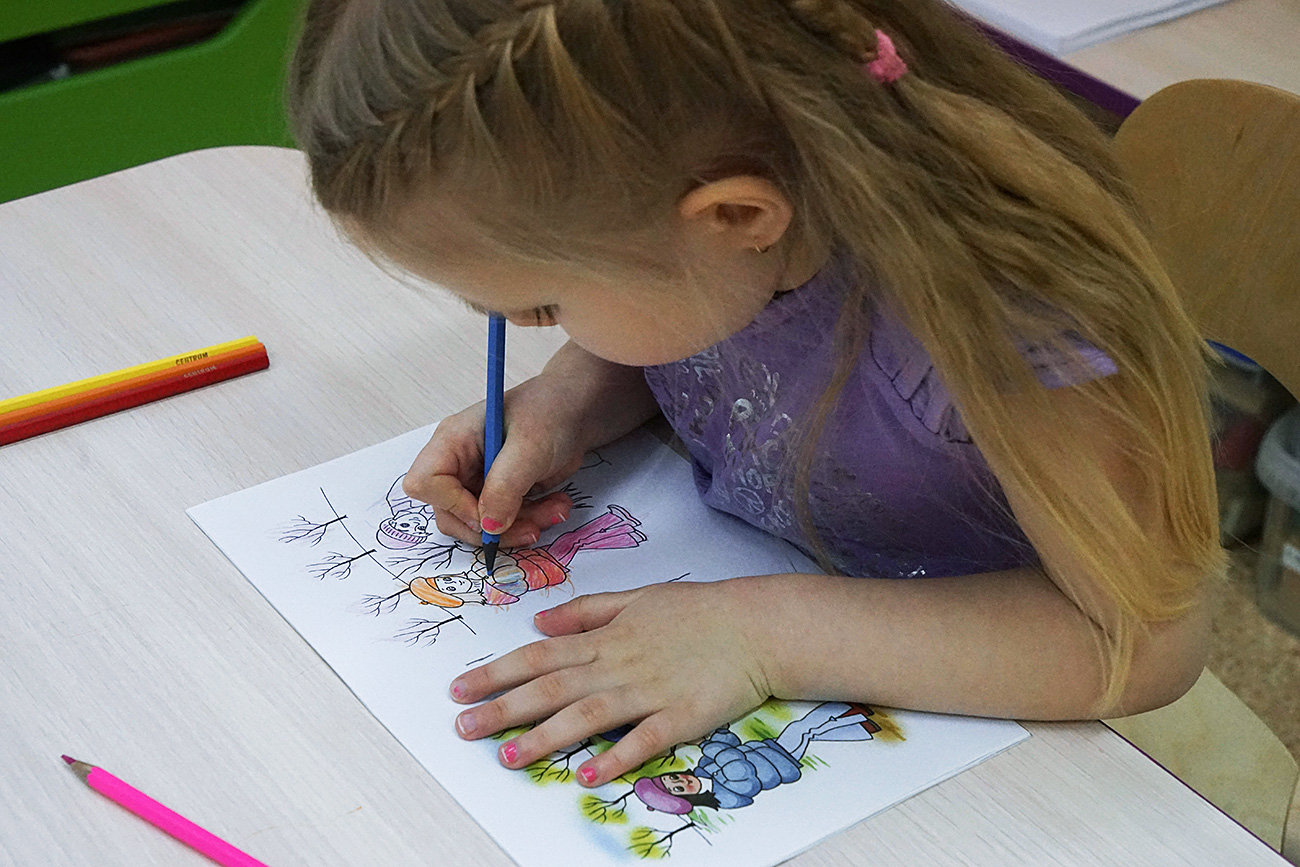 Drawing classes. Source: Igor Zarembo/RIA Novosti
This kindergarten became popular thanks to visiting performances staged by pupils from its theater school. Even the smallest children participate in the productions - there are no age limits. Besides acting, the children study painting, eurythmics, natural science; and they perform yoga and taekwondo. Children from the entire region attend these additional studies, and after several months of studying speech development, the children compose their own stories. Their favorite place to play games is a two-story building with furniture and household appliances.
Moscow, 18A 7th Kozhukhovskaya St.
4. Hermitage Museum kindergarten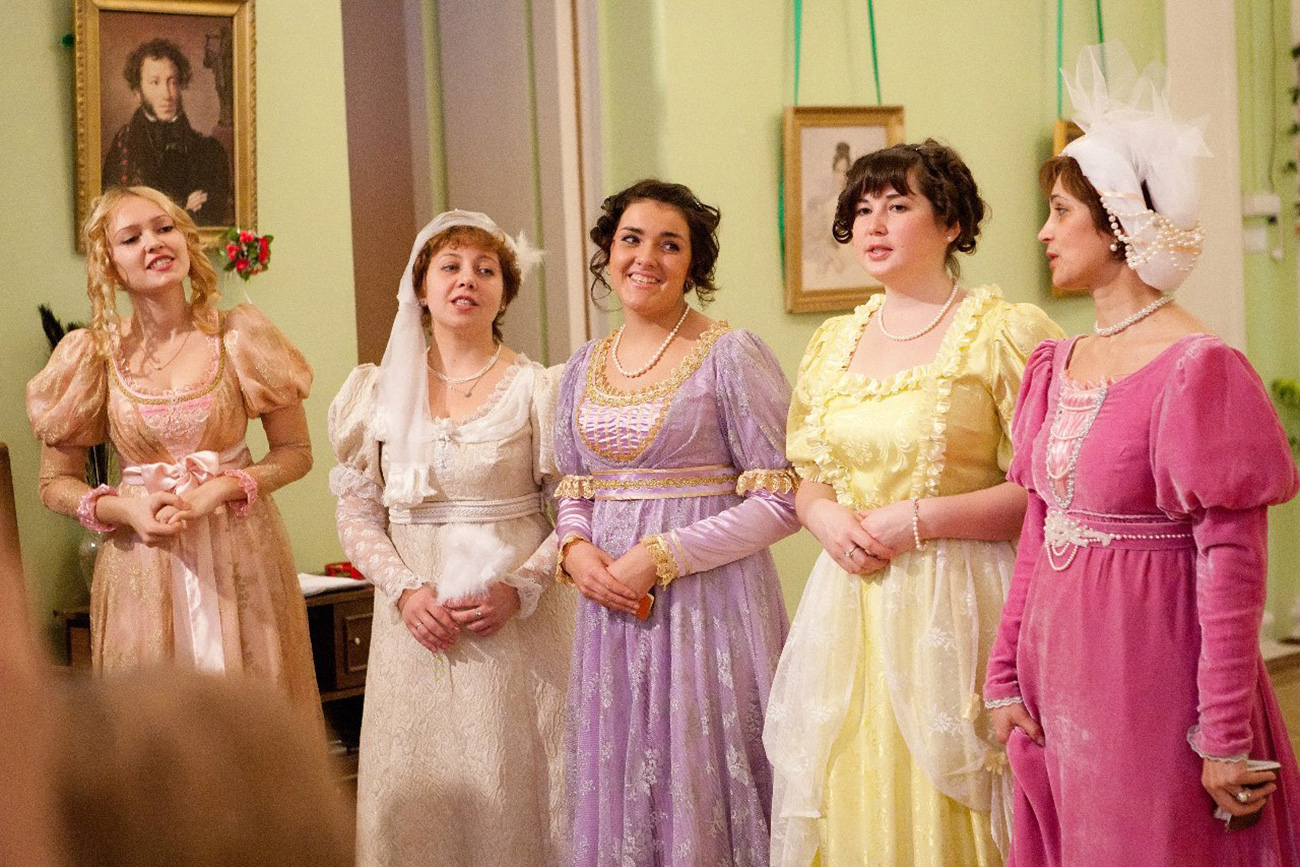 Эрмитажный детский сад / Эрмитажный детский сад
This kindergarten helps children immerse themselves into past epochs. The pupils, ages three to five, attend lessons at the Hermitage Museum where they are immersed in Russian and Slavic culture through fairytales, games, songs, painting and architecture. At the age of five the children begin familiarizing themselves with European art. The study of each culture ends with a celebration: the pupils dress up as ancient Greeks, or ladies and gentlemen from the 19th century; they dance syrtaki or the mazurka. According to the museum director, once during a ball two boys invited the same girl to dance because they both liked her very much. One of the boys said: "If you don't concede me the dance, I will challenge you to a duel!"
St. Petersburg, 20, 24 Fontanka Embankment, dou110hermitage.my1.ru
5. Architectural kindergarten town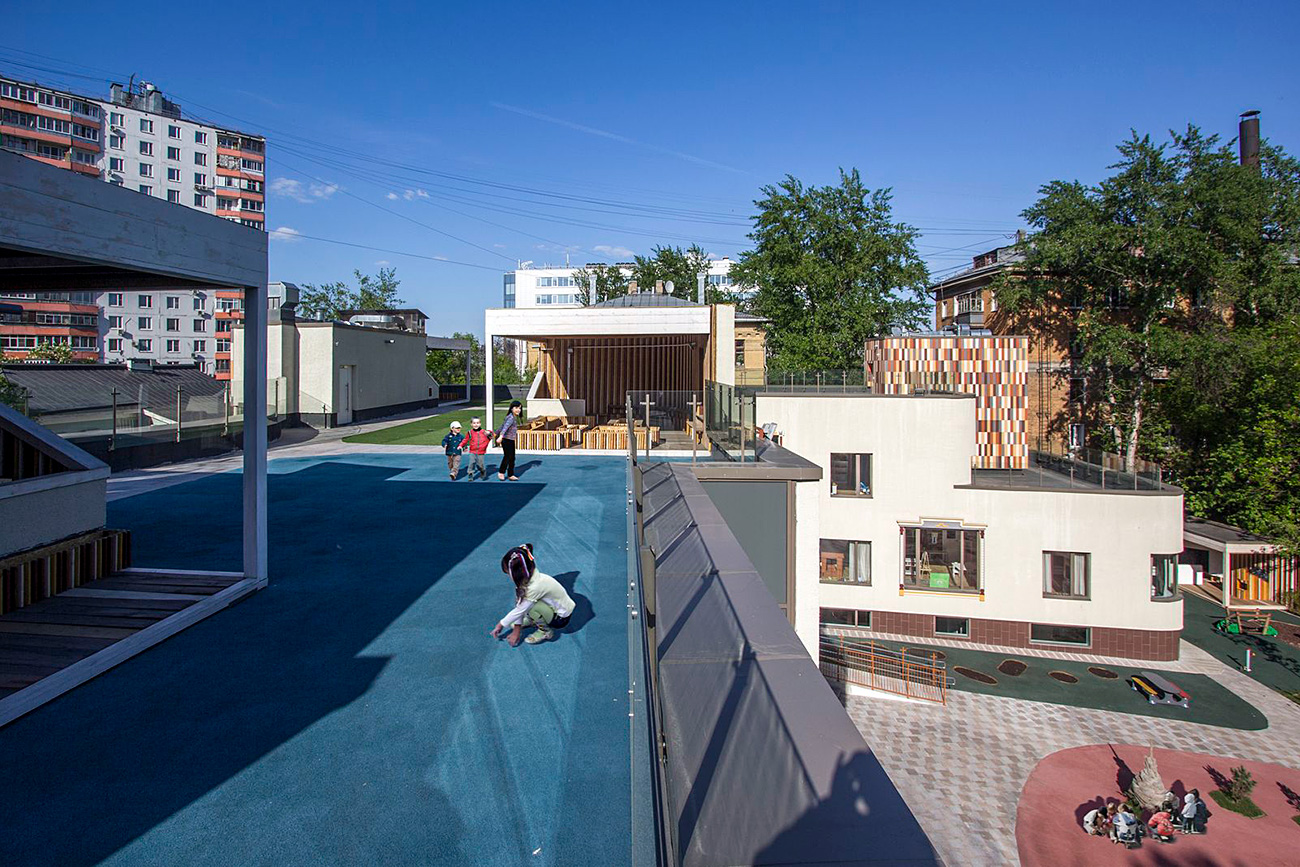 Architectural kindergarten. Source: the Andrei Asadov Studio
This kindergarten is a rare example in Russia of how a famous architectural studio was involved in the construction of a learning institution. The bright, ship-like building, with its complex system of roofs at different heights, was created by the Andrei Asadov Studio. Everything is unusual - from the binary forms and playgrounds in the form of a toy town, to the window frames: each is a collective image of window casings from Russia's regions. The architects designed the façade as an educational element to have children learn local history and geography.
Moscow, 4 Maly Poluyaroslavsky lane
If using any of Russia Beyond's content, partly or in full, always provide an active hyperlink to the original material.