A lonely graduation: Only 1 pupil completes studies in Siberian school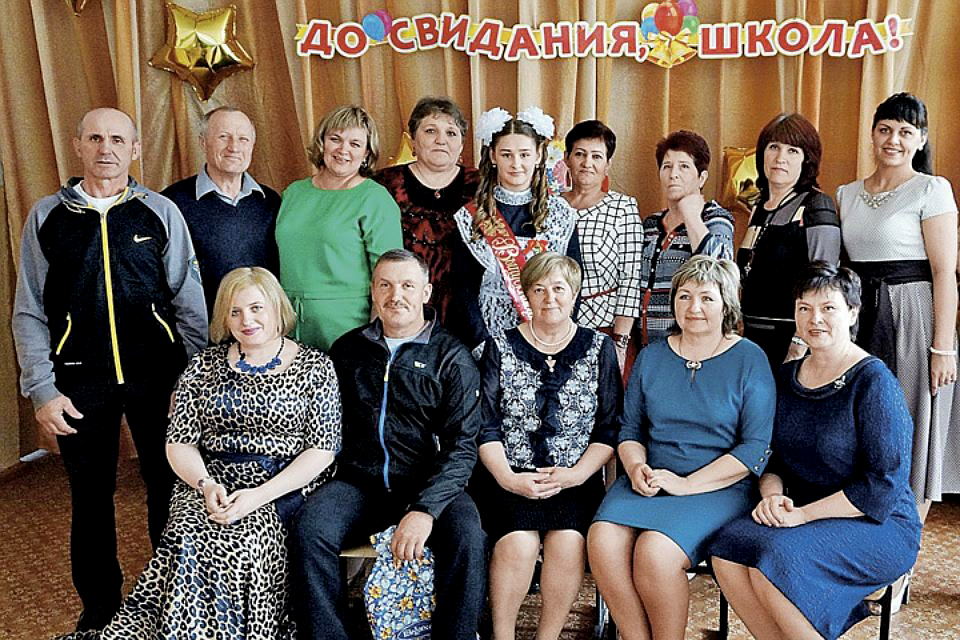 "Goodbye, school." Lera Gorbunova and her teachers.
Municipal budget educational institution 'Rudyanskaya secondary school'
13 teachers, a sole student, and no getting out of homework.
A school in the small village of Rudynoye (4,300 km east of Moscow) in Siberia's Krasnoyarsk Krai region hosted an unusual prom. Only one girl graduated, and she was outnumbered by 13 to one by her teachers.
Lera Grobunova's class once had 10 pupils, but two years ago this changed. "I was the only student attending lessons," she told Komsomolskaya Pravda daily. "All of my classmates left the school: Some for college, others for professional schools."
At first Lera felt odd. Sitting alone and being the only one to respond to each teacher's questions was strange. All of her classes turned into one-on-one tutorials - covering a total of 15 subjects. But this worked in her favor and as she became the sole focus of the professors. However, this meant there was no hiding from them, so she always had to do her homework!
Lera wants to be a lawyer, so her goal is to pass the exams set by Irkutsk Academy of the General Prosecutor. "I want to protect people", she said.
Rudyanoye has about 600 inhabitants in total. Sparsely attended schools are by no means a rarity in the Russian provinces, and many are forced to close down. Students sometimes have to travel to neighboring villages to study.
If using any of Russia Beyond's content, partly or in full, always provide an active hyperlink to the original material.