Lost and found: How one man's search for his dogs transformed his life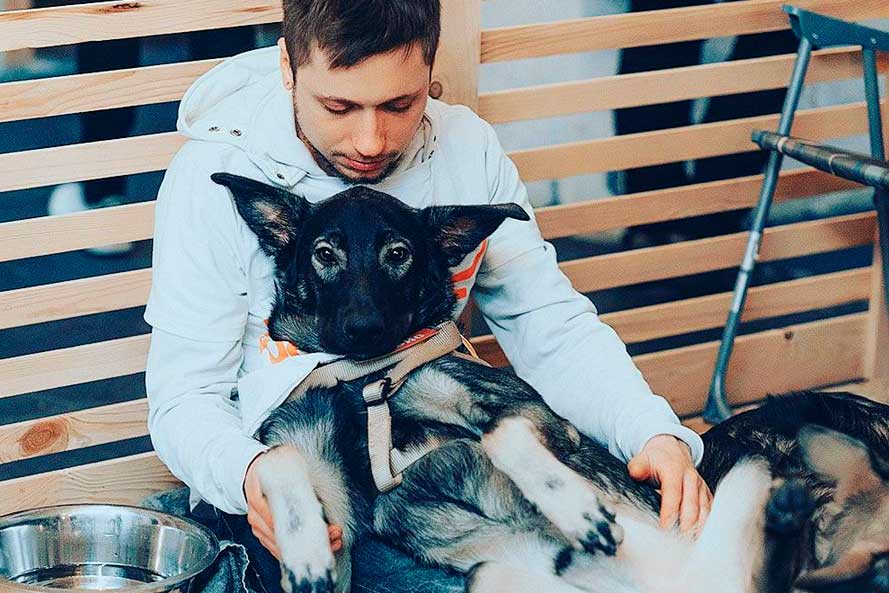 Anton and Anubis before the accident.
@perecosyak / @woof_fest
Sometimes unfortunate events can be a blessing in disguise. Here's the story 'howl' a furry duo changed one man's monotonous existence for the better.
Anton Yukin worked as a welder but he wasn't satisfied with his life. "I felt it was just following a script: From home to work, a constant lack of money, and nothing happening," he was quoted in Afisha Daily.
One day he saw an advertisement: Some puppies needed a home and he decided that this was his chance to change his life. He adopted six, gave four to his friends, and kept the other two (Anubis and Yoda). He later agreed to give one to a relative living in the Tula Region, not far from Moscow.
Anton was driving with his two furry companions to his relative's house before falling asleep at the wheel and crashing. When he came round, through groggy eyes he saw Anubis and Yoda running off into the distance.
The search begins
The next day Anton started to search for his dogs close to where he had his accident. He wrote desperate posts on social networks asking if anyone had seen them and even created a Telegram chat channel to discuss possible sightings. "People started to join, there were so many. I barely knew 10 percent of them," Anton told Afisha.
The volunteers came thick and fast. They hung signs in the street showing photos of the dogs, arranged search parties, and even managed to get a message aired on TV.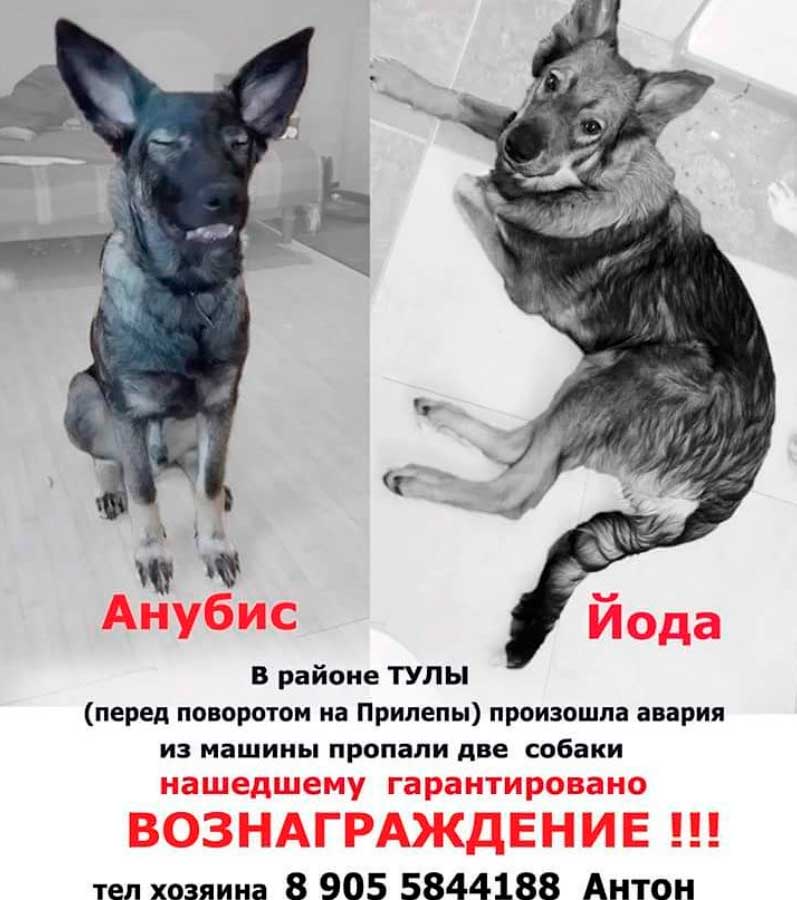 Signs showing photos of the dogs that Anton hung on the streets. / @perecosyak
A week passed, and Anton and his supporters were beginning to lose hope. But out of the blue, he received a message with a photo of one of his dogs. They immediately went to the place detailed in the message and found Yoda playing with local kids. "Yoda went crazy with joy, jumping up to meet me," Anton says. As he promised a reward for the dog, he bought the kids everything they wanted - chocolate, soft drinks, ice creams...the works.
Yoda was found pretty far away from the place of the car accident, so the group decided to widen the search area. During the entire time, Anton lived in a tent and cooked on an open fire, while during the day he cycled around looking for Anubis.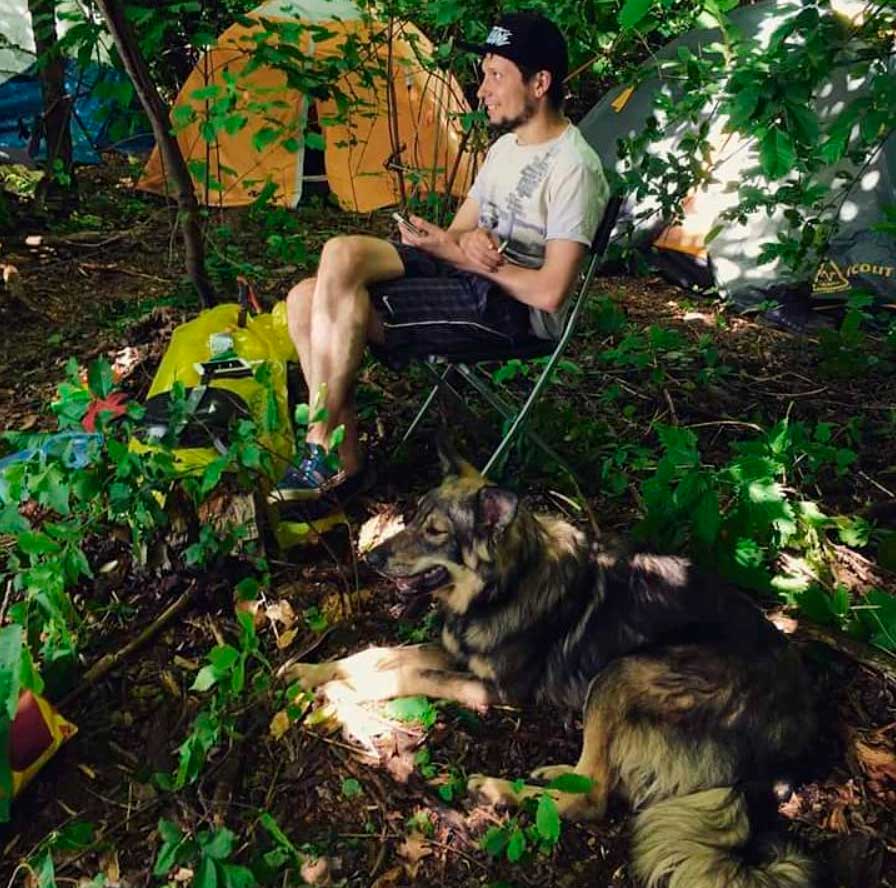 Yoda found / @perecosyak
At this point, the entire Tula Region knew about Anubis. Barely a stone had been left unturned in the area, yet there was no sign of the dog.
But one day a boy phoned Anton and said he saw Anubis in Tula Central park. It was much further than Yoda has traveled but the search volunteers didn't waste a single moment in rushing to the spot. By the evening, Anubis had been found. "I had a look and realized it was Anubis for sure, the crowd gathered around, many were crying."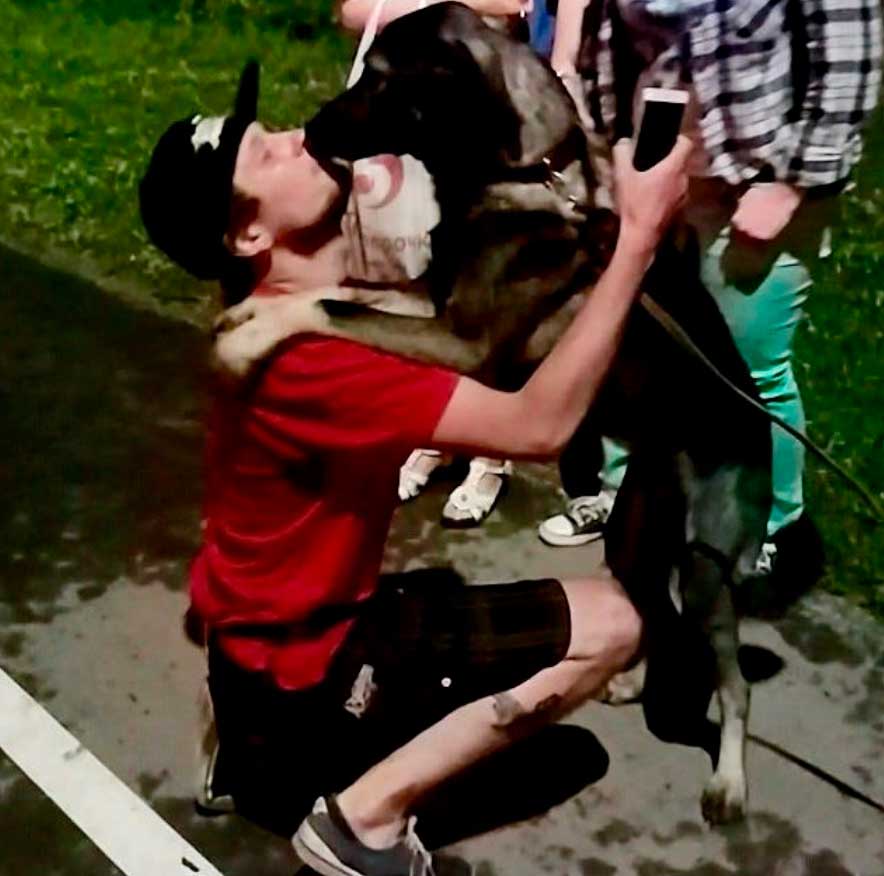 A moment of reunion with Anubis / @perecosyak
Life turned 180
The entire experience changed Anton, who realized that after living in a tent and searching for his beloved dogs he felt and looked better, so he decided to leave the job he hated so much.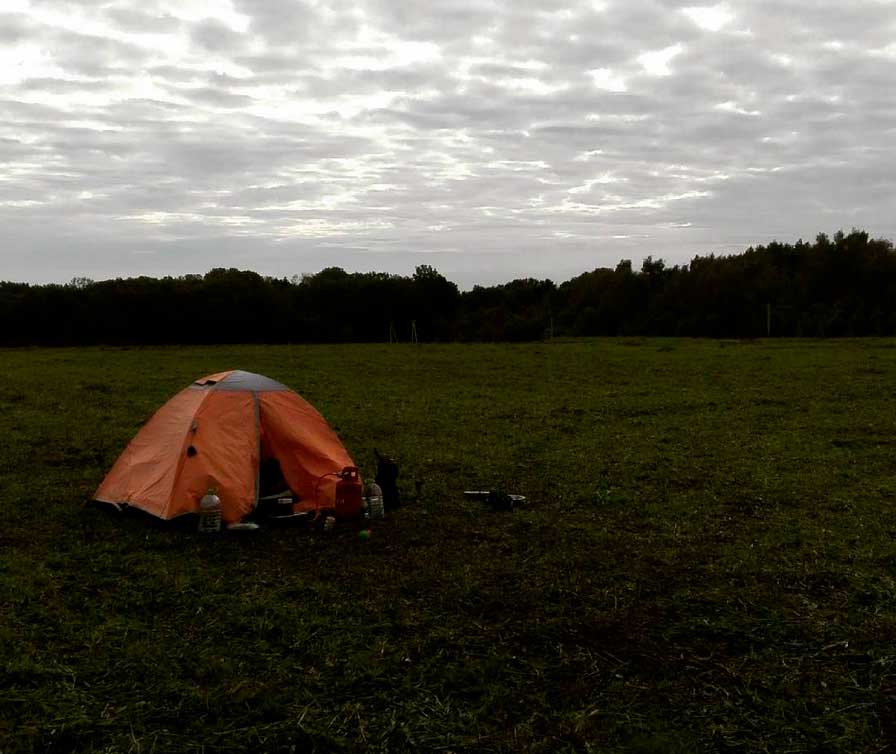 A tent where Anton spent first weeks of the search / @perecosyak
While looking for Anubis and Yoda, two other missing dogs were found. "Now other people ask me for a help: I post adverts, plan searches, and try to do as much as I can," he explains. In time, he wants to create a mobile app for people looking for lost pets, while the Telegram channel he set up is still running with the help of volunteers as people continue to look for their lost pets.
Read more:
If using any of Russia Beyond's content, partly or in full, always provide an active hyperlink to the original material.