American writer honored with Yasnaya Polyana literary award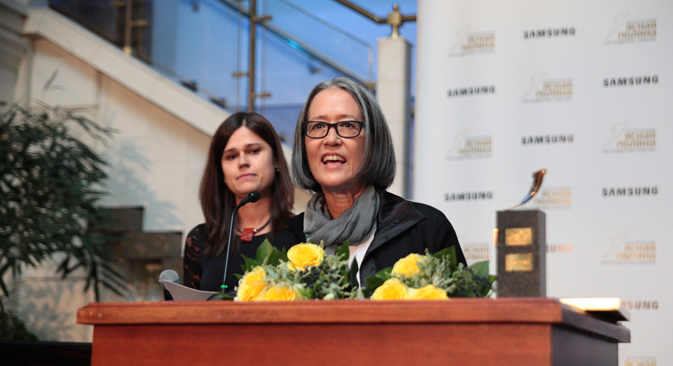 The literary award founded by the Leo Tolstoy museum has been presented to its first international recipient.
The Yasnaya Polyana literary award, which was founded by the L.N. Tolstoy Museum-Estate and Samsung Electronics, was presented on October 28. Two new nominations were added this year – Foreign Literature and a special Readers' Choice award.
The prize for the best foreign book of the 21st century was awarded to Japanese-American author Ruth Ozeki for her book A Tale for the Time Being. She received a cash prize of 1 million rubles, while the book's translator, Yekaterina Ilyina, received 200,000 rubles.
"We writers often take credit for bringing people together with our books, but people are already deeply and fundamentally connected, and our work is just an expression of this primary connection," said Ozeki in her acceptance speech, going on to add, "The Yasnaya Polyana award is another affirmation of this global human interconnection."
Andrey Bitov. Source: Press photo
The Russian writer Andrey Bitov was awarded the Contemporary Classic prize for his book Lessons of Armenia, receiving a cash prize of 1.5 million rubles.
More

inspiring

stories in your box!
All rights reserved by Rossiyskaya Gazeta.