Marina Stepnova'sextraordinary 2011 novel, The Women of Lazarus, shortlisted for numerous awards and translated into 23 languages, is now available in English. It traces a series of related family stories, spanning a century of Soviet and post-Soviet joys and horrors.
Suffering and synaesthesia
Stepnova's first novel, Surgeon (2005), wove together a contemporary plastic surgeon and an 11th-century Persian assassin. She describes it as "a very dark novel about talent and free will." Stepnova drew on her own medical experience while writing it; growing up in a family of doctors, she worked as a cancer nurse when she was just 15 and told RBTH she saw "true and terrible human suffering." She has chosen a doctor as a main character again in her third novel, Italian Lessons (2014), due out in English next year; the novel is set in Tuscany, an area Stepnova "fell in love with" on holiday five years ago.
Having studied literature in Moscow, Stepnova was, for many years, editor of the men's magazine XXL. As a writer, she seems to enjoy the contrast between the complicated questions posed by literary fiction and the "easy" answers of popular journalism.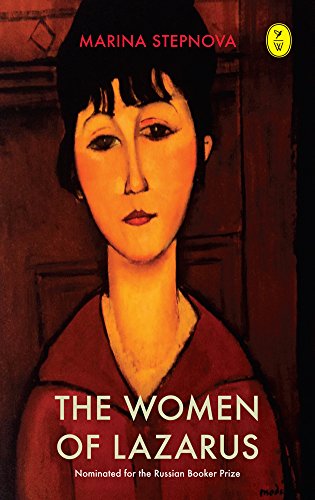 The Women of Lazarus, Marina Stepnova. World Editions, 2015
After the magazine closed a year and a half ago, Stepnova became a full time novelist. Her writing is richly synesthetic, drawing readers into a web of interconnected lives. The Women of Lazarus opens with a happy, young girl at the beach, where her mother is about to drown. "Lazarus" is her grandfather, Lazar Iosifovich Lindt (nicknamed Lesik or LazarIosich), a scientific genius who appeared, dirty and lice-ridden, at Moscow University seven decades earlier. His "women" are three generations: Marusya (Maria, Mama Masha), wife of the professor who takes him in; his own wife, Galina Petrovna (Galya, Galochka), and Lidochka (Lidia, Barbariska), his granddaughter.
These name changes ingeniously reflect the complex interrelations between characters, but they also make the novel trickier to read. Recognizing this, Lisa Hayden, whose brilliant translation does Stepnova's writing justice, provides a list of names at the end. There are also confusing temporal shifts: Stepnova can jump three decades in a paragraph. What keeps the stories interesting through to the tear-jerking finale is Stepnova's ability to inhabit each character, capturing the viewpoints of child or grandmother without sentimentality.
Sensory details inform Stepnova's descriptions. Thoughts are as itchy or sticky as cobwebs. Galina's perfume smells of "orange tree honey, raspberry, ambergris … coriander"; a voice in hospital, speaking Hebrew, seems to "carry ancient kingdoms and scorching sand."
'A novel about love'
Objects in The Women of Lazarus are often animated, enacting her characters' emotional journeys. One scene, in which the death of a girl's innocence is seen through the eyes of her teddy bear, is simultaneously contrived and compelling. Stepnova's playful, brutal imagery, continually re-framing our perspectives, contributes to the sense of how human beings can adapt "even to concentration camps… to daily torture… to old age." She remarks drily that, for security services' personnel, paranoia is an "occupational hazard. Like varicose veins for hairdressers…"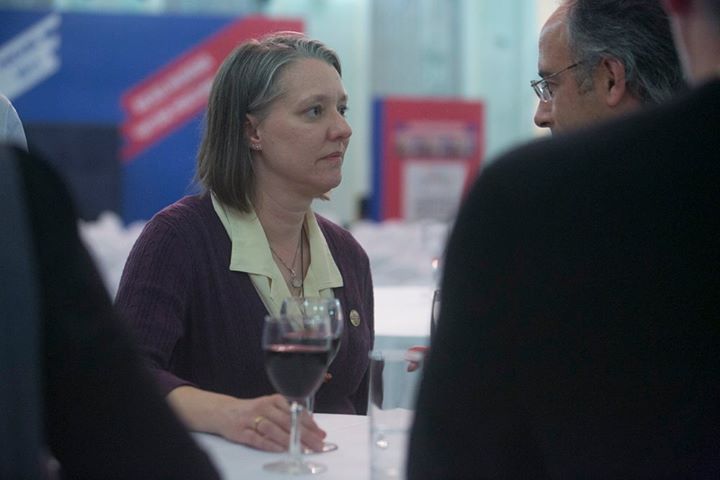 Lisa Hayden: Any good Russian book is capable of finding its English reader
From the bomb-making scientist in a secret city called Ensk to starving, smoking teenage dancers, filling each other's pointe shoes with ground glass, The Women of Lazarus flirts with Russia's enduring clichés even as it constructs a profound and powerful tale about human interaction. Stepnova has described her book as: "a novel about love. About all that love does to people. And all that people do for love."
The novel's translator, Lisa Hayden, told RBTH: "The book can be read on many levels, whether a reader's looking for a family saga with some twists or a historical novel covering 20th-century Russia. There's tragedy and comedy, and Stepnova has a fantastic knack for showing the depth and detail of her characters' lives in a way that conveys a lot about Russian life and society."
Great Russian writers
According to Hayden, translating the opening of The Womenof Lazarus was "especially difficult because it begins with an idiom and moves on to very specific cultural references, highly colloquial speech, and a wandering consciousness." Stepnova's use of language is inventive, dynamic and allusive. From Nabokov to the Song of Solomon, the novel is enriched with references that can border on the pretentious (the line of a dancer's shoulders is "as pure and expressive as Georgy Ivanov's late poetry").
"Nabokov, to me, is the greatest writer in the world," Stepnova told RBTH. He has clearly influenced Stepnova's poetical prose, where "style is the main thing." She has also drawn inspiration from Leo Tolstoy, Mikhail Bulgakov and Ivan Bunin; among contemporary Russian writers, Stepnova particularly admires the work of Mikhail Shishkin, Andrei Volos and Eugene Vodolazkin. Her own writing has often been compared with the similarly multi-layered novels of Lyudmila Ulitskaya. Stepnova says she prefers Ulitskaya's earlier novels and praises the work of Zakhar Prilepin, "…although he has made some strange choices, politically," she adds (referring to his Bolshevik activism).
Stepnova spends time researching the historical eras where some scenes from her novels are set, but insists the people in her novels are not based on real characters. "My stories are totally made up," she says; "…What inspires each of my novels is asking a question, a question that the novel will then try to answer."
All rights reserved by Rossiyskaya Gazeta.