10 American books nominated for Russian literary prize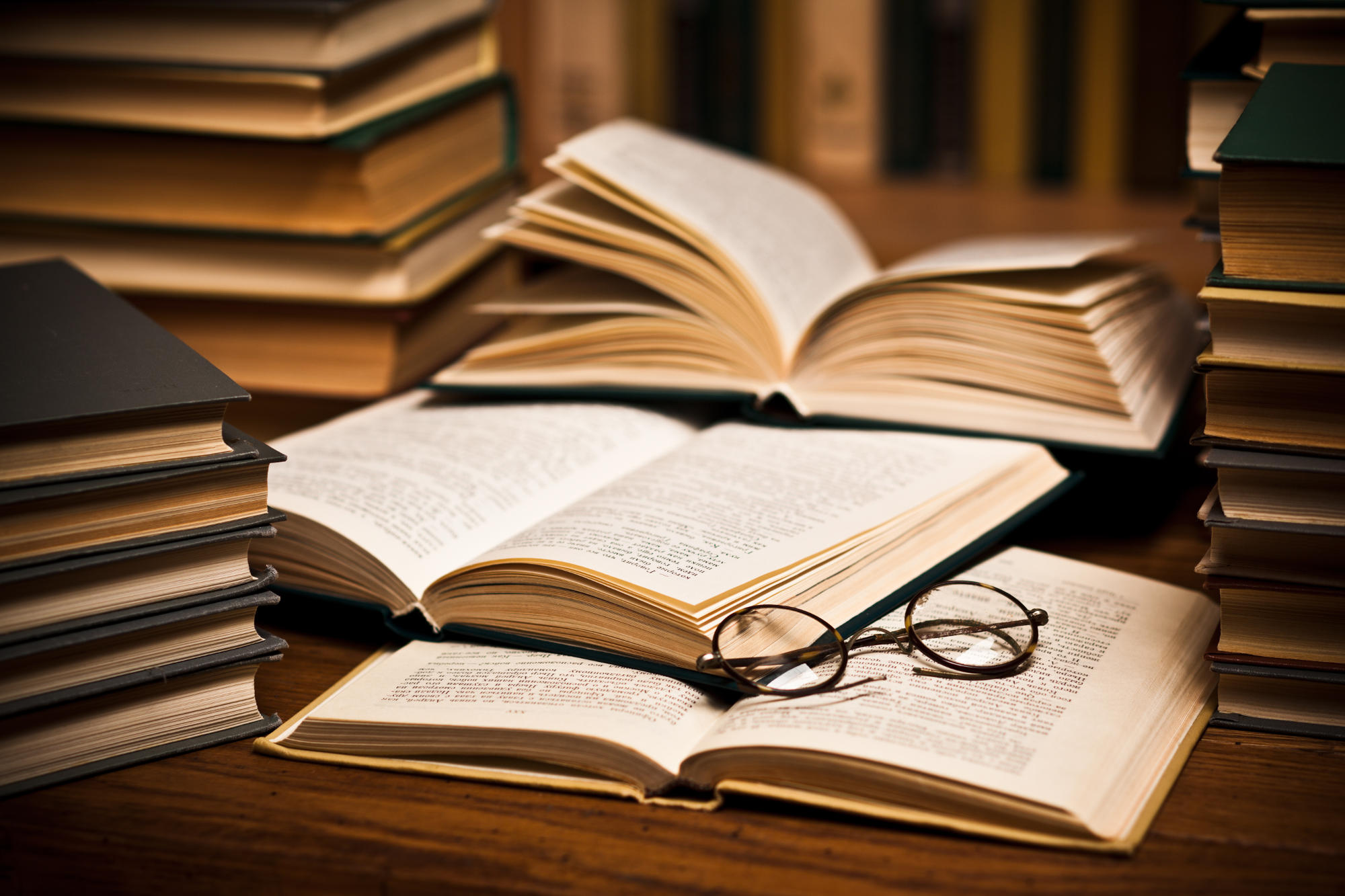 Nominees were announced on March 31 in Moscow.
depositphotos.com
The Yasnaya Polyana award has announced a longlist of foreign literature, featuring 31 books from authors around the globe.
For the second year in a row the Yasnaya Polyana literary prize, named after Leo Tolstoy's estate and curated by his descendent Vladimir Tolstoy, has nominated a special category for foreign literature.
Last year Japanese-American author Ruth Ozeki got the first prize for her book A Tale for the Time Being. This year the longlist features 31 books from different authors all around the world, from India to the U.S.
The winner will receive 1 million rubles ($15,000) and the translator of the novel into Russian will win 200,000 rubles.
Among the nominees are respected writers such as Nobel prizewinner Herta Müller (Germany), Jean Patrick Modiano (France), John Maxwell Coetzee (Republic of South Africa), and Orhan Pamuk (Turkey).
The judges paid special attention judges to acclaimed books such as Michel Houellebecq's Submission and Jonathan Littel's The Kindly Ones. All the books are suggested by leading Russian literary critics, translators and publishers.
Press photo / A. Yakovlevitch
Jury member and Tolstoy expert Pavel Basinsky
Press photo / A. Yakovlevitch
L-R: Pavel Basinsky, Vladislav Otroshenko, Vladimir Tolstoy, Alexei Varlamov
Writer and Tolstoy expert Pavel Basinsky says that Littel's novel is just shot through with references to classical Russian literature and when you read his descriptions of Crimea, the Caucasus or Stalingrad (modern-day Volgograd) during WWII, it seems that the author is writing from those very places.
Another jury member, writer Vladislav Otroshenko, noted that the Yasnaya Polyana prize is trying to show a current trend in world literature.
"Dystopias and predictions are disappearing and are changing into the capturing of the present day, of reality," he said.
Ten books from the U.S. have been nominated, though this list includes books about Afghanistan (The Kite Runner by Khaled Hosseini) and Japan (The Last Samurai by Helen DeWitt).
Otroshenko also pointed out that the longlist contained novels that could be called the Texan "War and Peace," like Philipp Meyer's The Son, or the Nigerian "War and Peace," like Half of a Yellow Sun by Chimamanda Ngozi Adichie.
Yasnaya Polyana museum-estate in the Tula Region
The Yasnaya Polyana literary award was established in 2003 by the Leo Tolstoy museum-estate and the Samsung Electronics company.
Since its foundation, the prize has been awarded to renowned Russian authors as Zakhar Prilepin, Alexei Ivanov, Fazil Iskander, Eugene Vodolazkin, Roman Senchin and Guzel Yakhina.
The chairman of the jury is Vladimir Tolstoy, the Russian president's cultural advisor, Leo Tolstoy's great grandson and former director of the Yasnaya Polyana museum.
The longlist:
Austria/Germany. Measuring the World. (Die Vermessung der Welt. Rowohlt Verlag, 2005)
UK. Julian Barnes. The Sense of an Ending (Borzoi Books, 2011)
UK. The Children's Book by A.S. Byatt (2009)
Netherlands/UK. Michel Faber. The Crimson Petal and the White (Canongate, 2002)
Germany. Herta Müller. Man is nothing but a pheasant in the world (Der Mensch ist ein großer Fasan auf der Welt, Fischer her Taschenbuch Verlag, 2009)
India. Arundhati Roy. The God of Small Things (IndiaInk, India, 1997)
India. Aravind Adiga. The White Tiger (Atlantic Books (UK), 2008; HarperCollins (India), 2008)
Spain. Enrique Vila-Matas. Dublinesca (Seix Barral, 2010)
Italy. Tiziano Scarpa. Venice Is a Fish: A Sensual Guide (Venezia è un pesce: una guida, Feltrinelli Editore, 2000)
Canada. Patrick deWitt. The Sisters Brothers (Ecco, 2011)
Norway. Maria Parr. Tonje Glimmerdal (Det Norske Samlaget, 2009)
Serbia. Goran Petrović.Snow, traces (Снег, следы, Foreign Literature Magazine, 11, 2015)
U.S. Junot Díaz. The Brief Wondrous Life of Oscar Wao (Riverhead, 2007)
U.S. Philipp Meyer. The Son (Simon & Schuster, 2013)
U.S. Khaled Hosseini. The Kite Runner (2003)
U.S. Jonathan Franzen. The Corrections (Farrar, Straus and Giroux, 2001)
U.S. Helen DeWitt. The Last Samurai (Hyperion Books, 2000)
U.S. Michael Cunningham. The Hours (Farrar, Straus and Giroux, 1998)
U.S. Siri Hustvedt. What I Loved (Hodder and Stoughton, 2003)
U.S. Khaled Hosseini. And the Mountains Echoed (Riverhead Books, 2013)
U.S. Chimamanda Ngozi Adichie. Half of a Yellow Sun (Alfred A. Knopf, 2007)
U.S. Dave Eggers. The circle (McSweeney's, 2013)
Turkey. Orhan Pamuk. Kafamda Bir Tuhaflık (Yapi Kredi Yayinlari, 2014)
France/ U.S. Jonathan Littell. Les Bienveillantes (Gallimard, 2006)
France. Philippe Claudel. Le Rapport de Brodeck (Editions Stock, 2007)
France. Michel Houellebecq. Soumission (Flammarion, 2015)
France. Christophe Ono-dit-Biot. Plonger (Gallimard, 2013)
France. Pascal Quignard. La barque silencieuse (Seuil, 2009)
France. Patrick Modiano. L'Herbe de nuit (Gallimard, 2012)
Sweden. Fredrik Sjöberg. Flugfällan (Pantheon, 2004)
Republic of South Africa. John Maxwell Coetzee. The Childhood of Jesus (Jonathan Cape, 2013)
All rights reserved by Rossiyskaya Gazeta.