Leo Tolstoy, center, with peasant famine relief committee activists.
RIA Novosti
According to Superjob, a job-search website, almost four percent of Russians are vegetarians. Few people are aware that several of its famous 19th-century writers were among the first to promote vegetarian ideas in the country. RBTH highlights Russia's most renowned authors that preferred veggie kebabs to a steak tartare.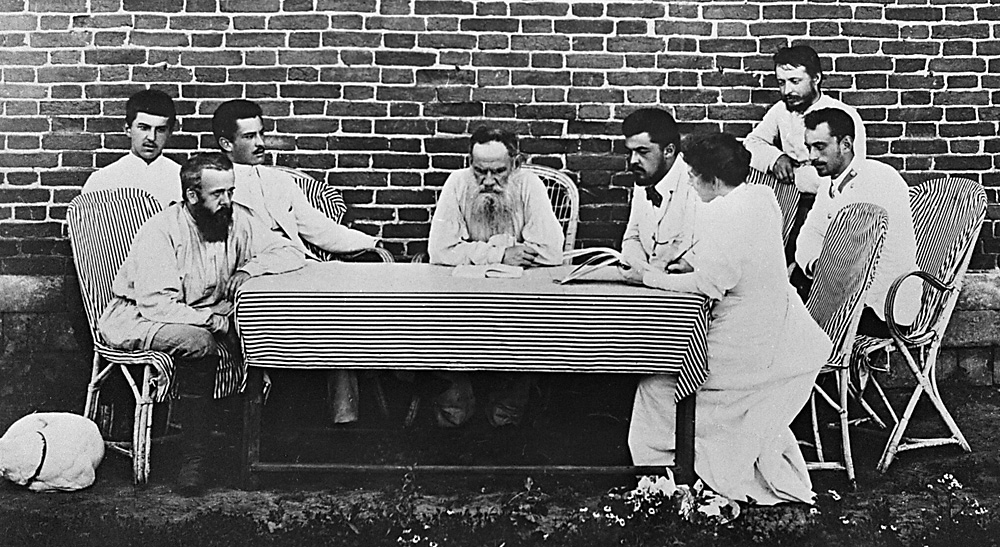 Leo Tolstoy, center, with peasant famine relief committee activists. Source: RIA Novosti
Vegetarianism was born in Russia in the mid-1860s when the first vegetarian society appeared in St. Petersburg. It was literally called, "Neither Fish nor Fowl."
In the late 19th century the word "vegetarianism" appeared in the Dictionary of the Russian Language and in 1894 a vegetarian café opened in Moscow. The first vegetarian cookbook, I Don't Eat Anyone, was published in 1923 and contained 365 recipes – one for each day of the year.
Famous vegetarians in Tsarist Russia included the artists Nicholas Roerich, Nikolai Ge and Ilya Repin, as well as the Nobel Laureate Ivan Pavlov. There have also been numerous supporters of "non-slaughtered" food among writers.
1. Lev Tolstoy (1828-1910)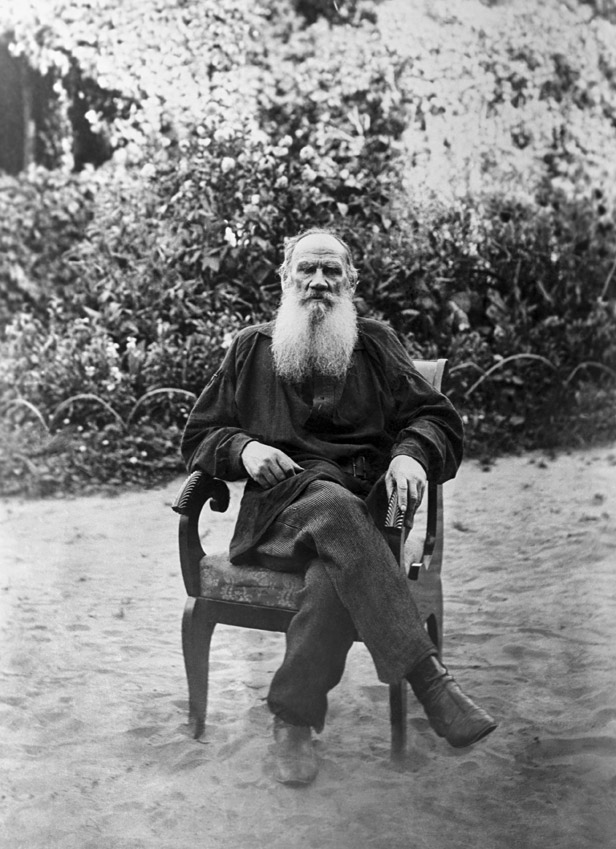 Leo Tolstoy in Yasnaya Polyana estate in Tula Region. Source: Archive photo
Tolstoy stopped eating animal meat after English writer and vegetarian William Frey visited him at his estate, Yasnaya Polyana. After Frey's visit Tolstoy wrote his essay, The First Step (1891), which contemporaries referred to as the "Bible of Vegetarianism."
In it Tolstoy sees the choice of vegetarianism as the correct step towards virtue. After the publication of the essay vegetarianism in Russia spread among the intelligentsia. However, according to his wife Sofia's memoirs, Tolstoy's thoughts and real-life practices did not always coincide.
2. Nikolai Leskov (1831-1895)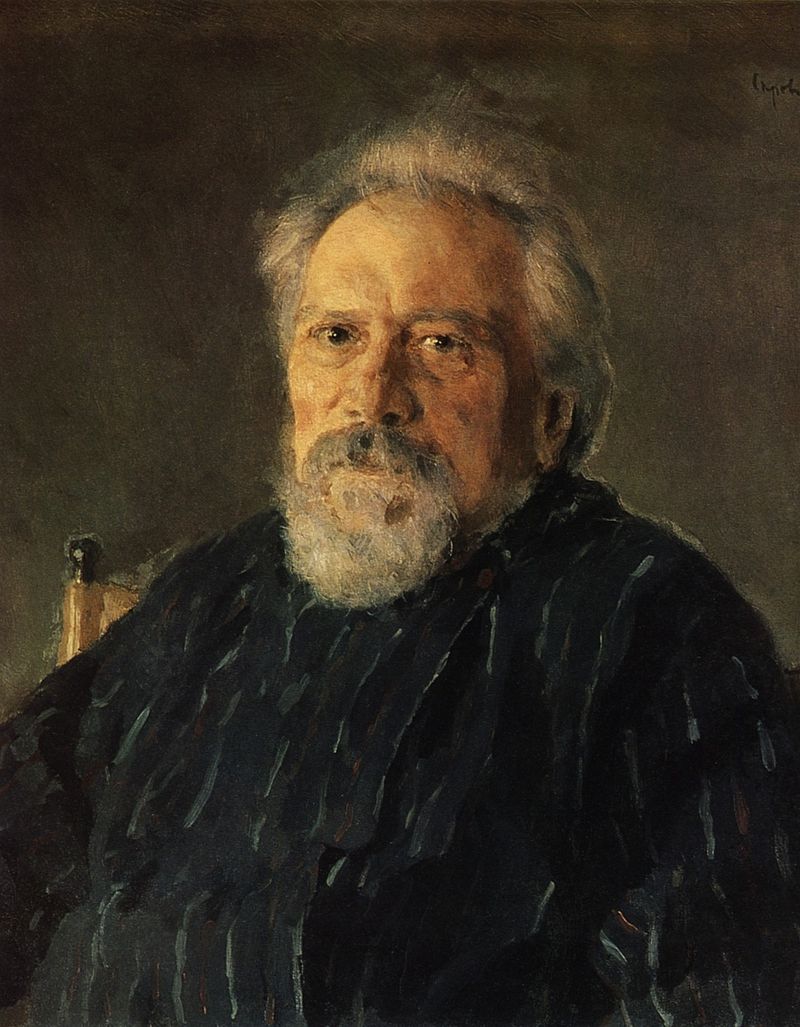 Nikolai Leskov. Portrait by Valentin Serov (1894). Source: Tretyakov Gallery
Inspired by Tolstoy, Leskov also became a vegetarian. Leskov published the article On Vegetarians, or the Heartachers and Meat-fasters (1889) and later wrote in favor of creating a book on vegetarianism.
He was the first in Russian literature to create a vegetarian character (in the story The Figure). In The Night Owls a strict adherent of Tolstoy's views on vegetarianism can be found in Nastya, the work's female protagonist.
3. Sergei Esenin (1895-1925)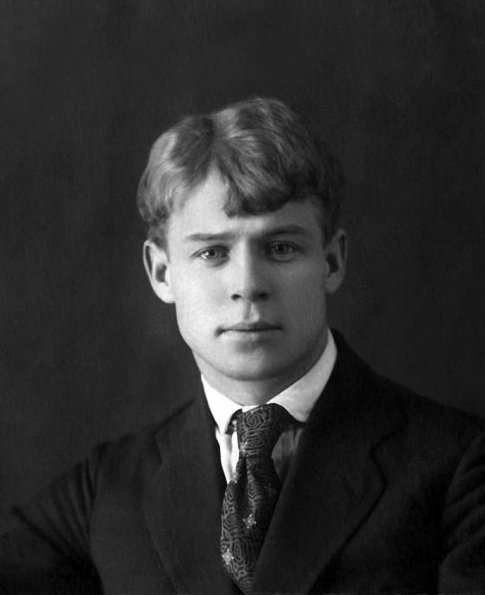 Sergei Esenin in 1922. Source: Open sources
The young poet was inspired by many of Tolstoy's tracts. His encounter with the famous physiologist and vegetarian Ivan Pavlov left a big impression on Esenin. Afterwards he abstained from meat, fish and tobacco, although not for long.
"And so I stopped eating meat. I also don't consume fish or sugar. I want to avoid everything with skin but I don't want to be called a 'vegetarian.' Why all this? I am a person who has found the Truth. I no longer want to wear the nicknames of Christian or peasant, which will only serve to belittle my dignity."
In his poems Esenin was very enamored with animals. He had compassion for old dogs, cows and horses.
4. Maxim Gorky (1868-1936)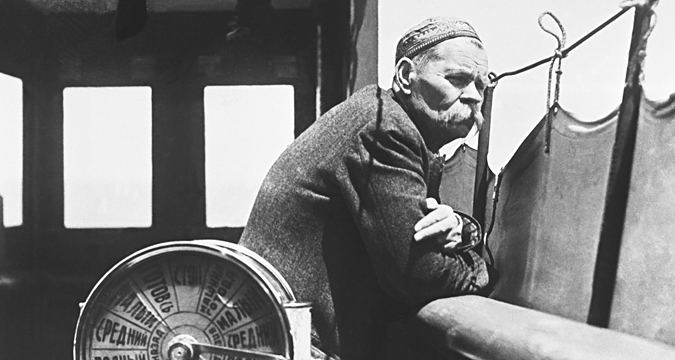 Soviet writer Maxim Gorky aboard the Jean Jaures motor ship, 1933. Source: TASS
Gorky preferred simple peasant dishes throughout his life: pickled and salted vegetables, porridges and soups. He was in excellent shape even in his old age and became the protagonist of the famous anecdote, "the vegetarian and the importunate lady." It goes something like this:
Gorky was a vegetarian and did not eat meat. When he arrived in the U.S. he attended a dinner party and found himself sitting next to a woman that persistently tried to convince him to eat meat.
"No, thank you," the writer responded kindly.
"A slice of ham?" asked the lady.
"No, thank you very much," answered the writer.
"A slice of veal then?"
The lady would not leave him alone.
"No, I don't eat any of this," said Gorky, losing his patience. "And if I ever start eating meat, it will probably be human and raw!"
5. Victor Pelevin (b. 1962)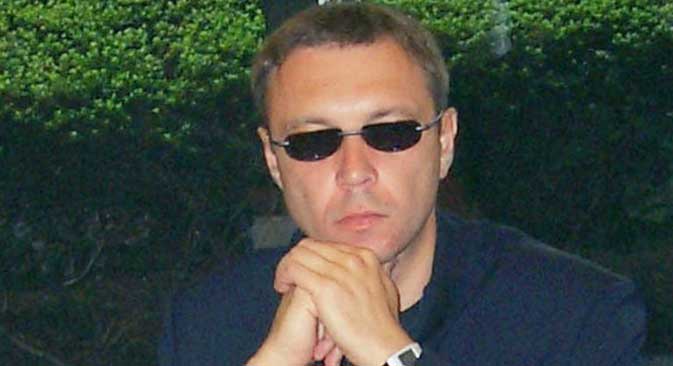 Victor Pelevin. Source: TASS
One of Russia's most enigmatic modern writers does not like to give interviews or share his views with journalists. His fans frequently discuss whether he is a vegetarian or vegan on different forums.
The media confidently writes that he is not only an influential thinker but also a "confirmed vegetarian and Buddhist." His surname can be found on all internet lists of Russian vegetarians. Perhaps you can solve this mystery yourself: Pelevin's works have been translated into many foreign languages.
All rights reserved by Rossiyskaya Gazeta.