New Russian mobile game mixes poetry with emojis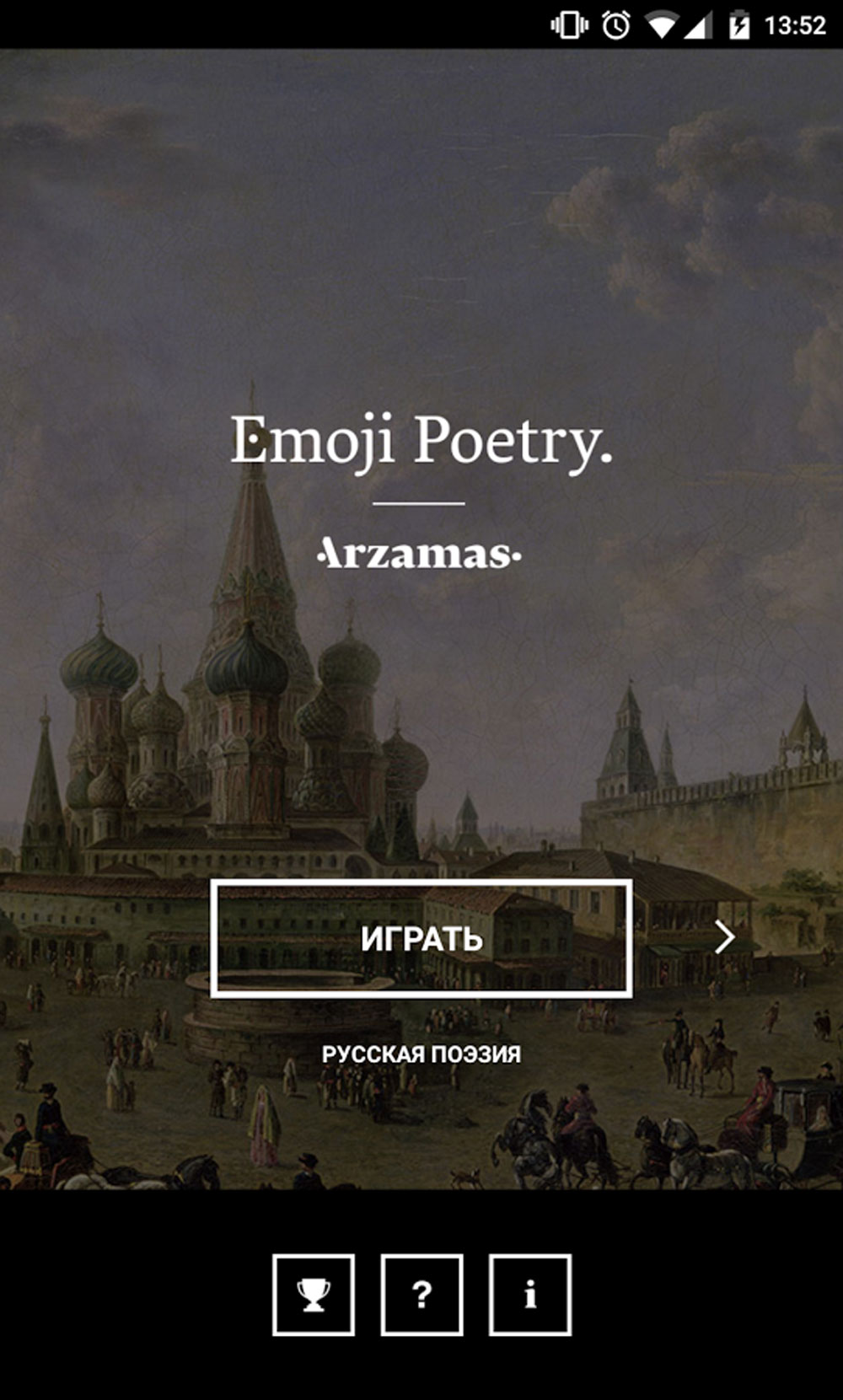 The game's goal is to fill the poems by Shakespeare and great Russian authors with smileys.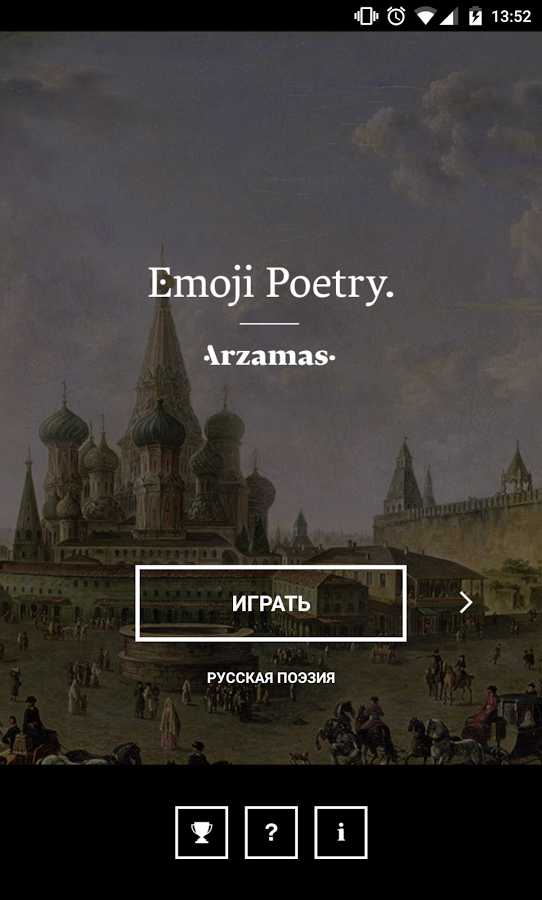 Press photo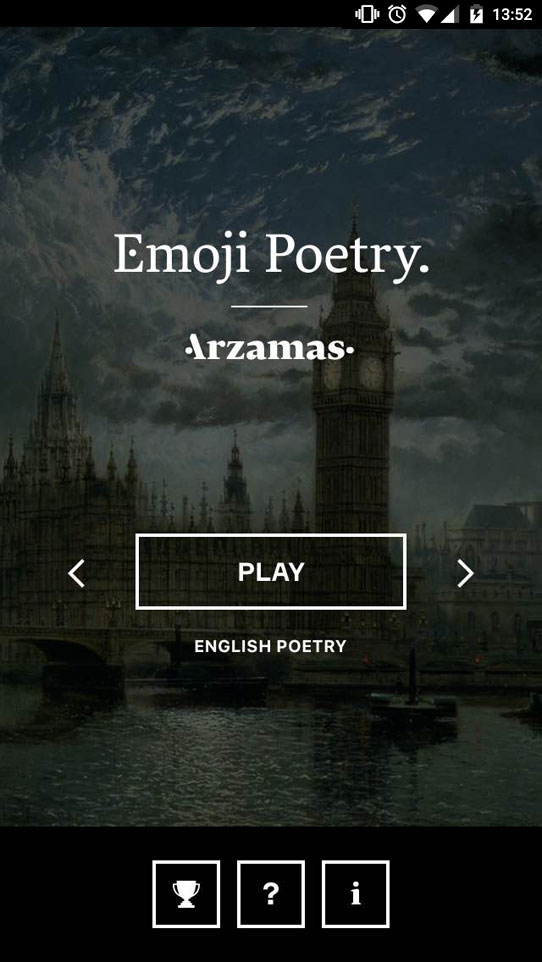 Press photo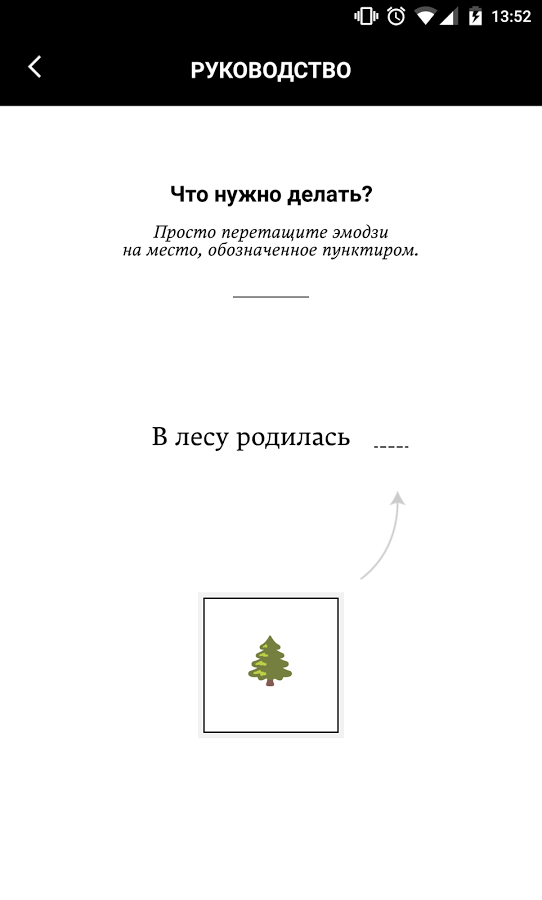 Press photo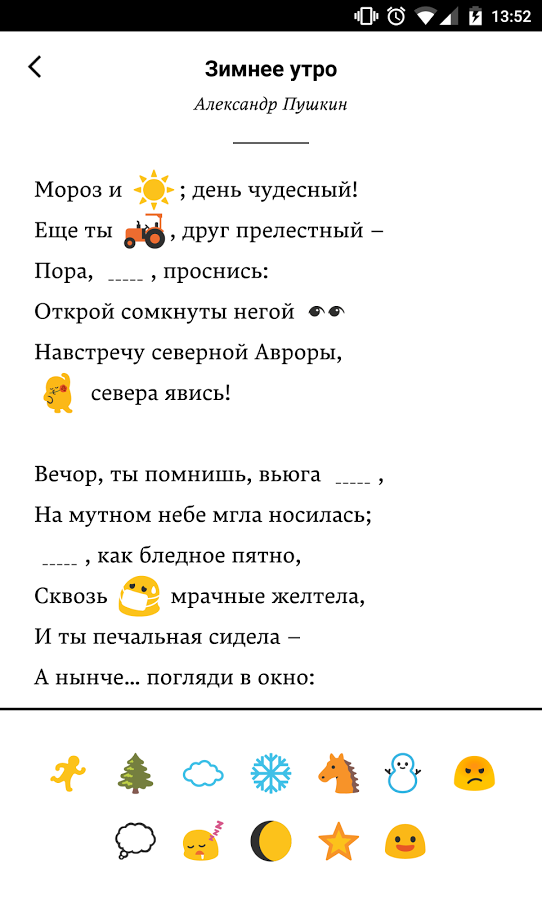 Press photo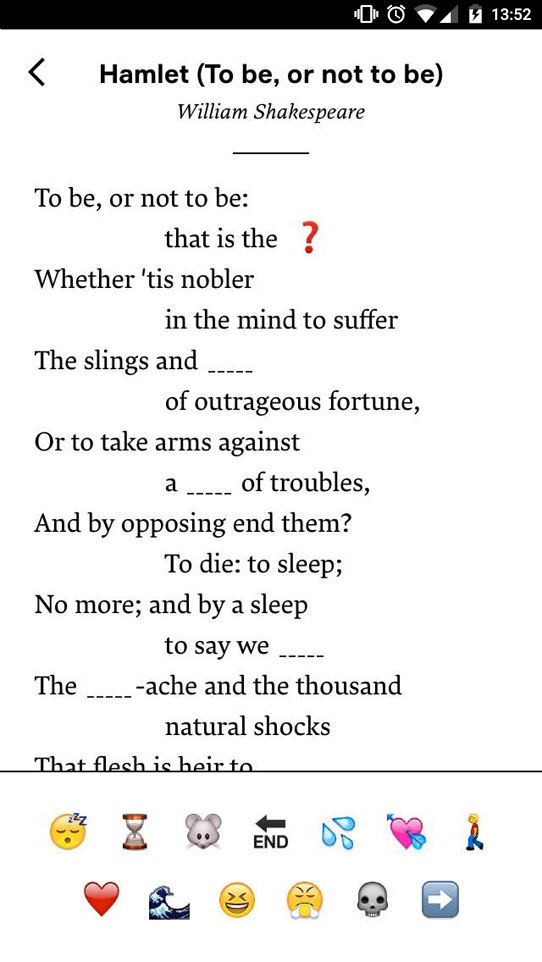 Press photo
Emoji Poetry, available for iOS and Android, allows you to play with famous Russian and English verse. The app was developed by Arzamas, a Russian online educational project devoted to the humanities. "Fill the gap in your knowledge of poetry," the app suggests to its users.
Arzamas's editors have replaced certain words from the poems with the corresponding emoji symbols and grouped them together at the bottom of your screen. Your task is to fill in the blanks. You can play in Russian with Russian poetry (there is a long list of authors from Alexander Pushkin to Osip Mandelstam) and in English with English poets from Shakespeare to Kipling.
The developers promise to add French, Chinese and Japanese poetry for emoji-fying later in 2016.
For the 400th anniversary of Shakespeare's death, Arzamas released a separate app wholly devoted to the Bard and his translations into Russian.
Arzamas is a non-commercial project that gives online video lectures by renowned experts and scholars in history, literature and other areas of the humanities. In addition, Arzamas publishes a great deal of quizzes, such as, "Find out what famous writers had already achieved at your age". It even produces sticker sets for messengers with real historical figures doing a facepalm or giving a thumbs up.
All rights reserved by Rossiyskaya Gazeta.