10 words of wisdom from Mikhail Bulgakov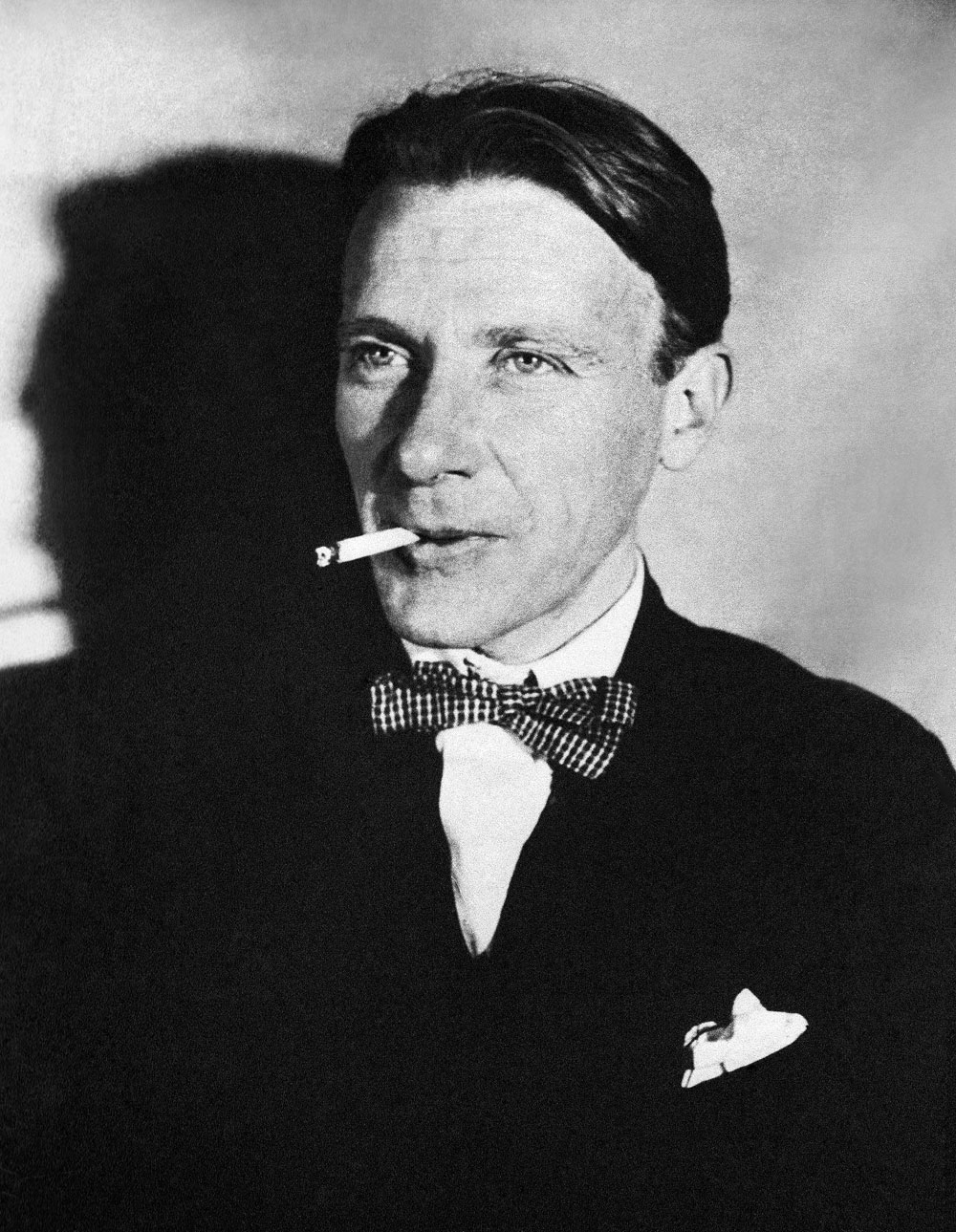 Russian writer Mikhail Bulgakov.
TASS
May 15 marks the anniversary of Mikhail Bulgakov's birth. To commemorate, RBTH remembers the writer's best turns of phrase from his greatest novels.
1. Manuscripts don't burn. (Master and Margarita)
2. The person who always finds time is the one who is never in a hurry. (Heart of a dog)
3. "Is that vodka?" Margarita asked weakly. The cat jumped up from its chair in indigination. "Excuse me, your majesty," he squeaked, "do you think I would give vodka to a lady? That is pure spirit!" (Master and Margarita)
4. If I stop doing operations every evening and initiate choir practice in my flat instead, I'll get Disruption. If, when I go to the lavatory, I, if you'll forgive the expression, begin to piss and miss the bowl, and Zina and Darya Petrovna do the same, then we get Disruption in the lavatory. So it follows that Disruption is in the head. (Heart of a dog)
5. There's something unpleasant lurking in people who avoid drinking, gambling, table-talk and pretty-women. People like that are either sich or secretly hater their fellow-men. (Master and Margarita)
6. For an addict there is one pleasure of which no one can deprive him – his ability to spend his time in absolute solitude. And solitude means deep, significant thought; it means, calm, contemplation-and-wisdom. (The Morthine)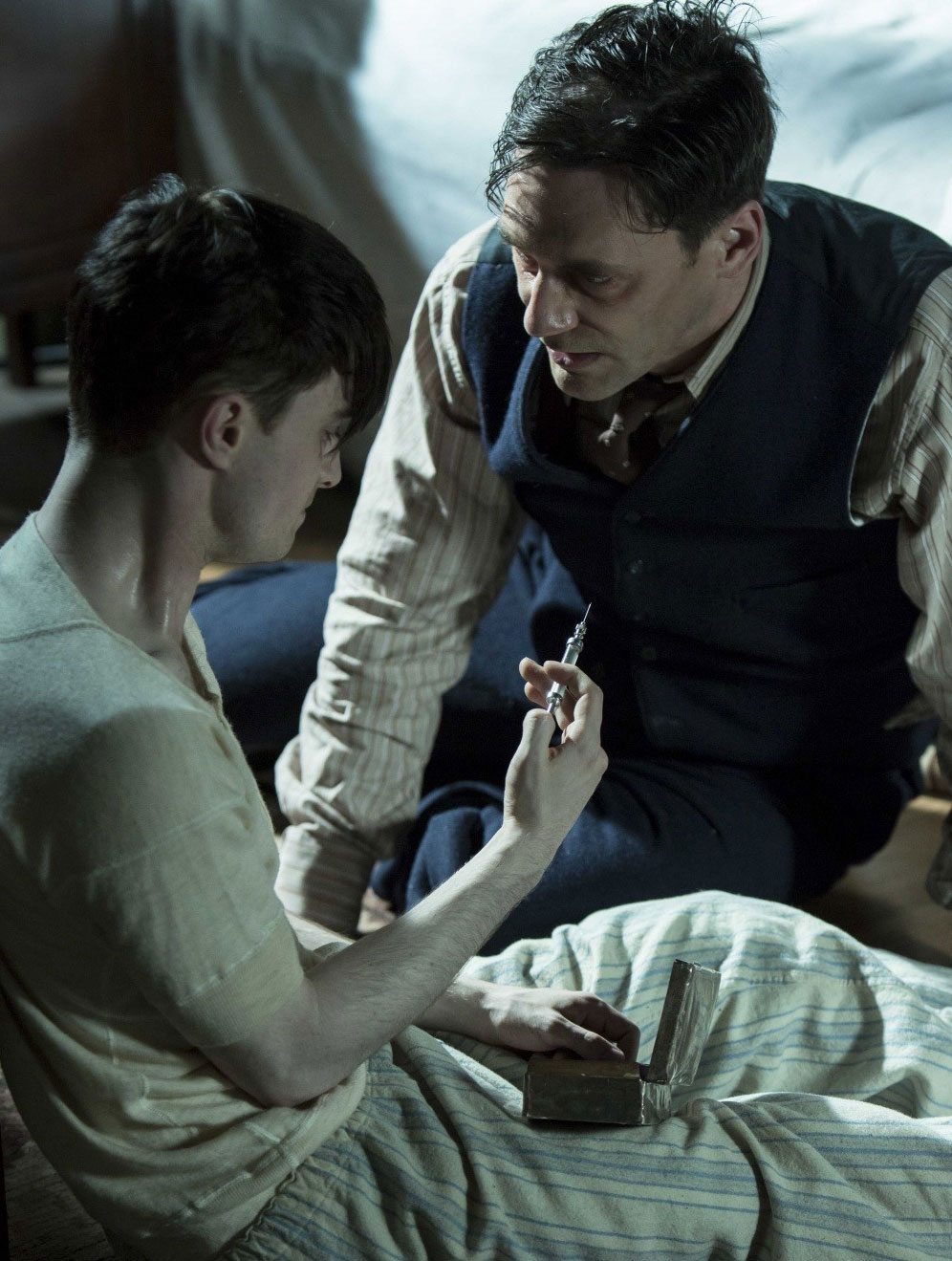 A screenshot from the British series Yound Doctor's Notes starring Daniel Radcliffe. Source: kinopoisk.ru
7. 'You and I are speaking different languages, as always,' said Woland, 'but that does not alter the things we are talking about.' (Master and Margarita)
8. If you have a care for your digestion, my advice is: avoid the subjects of Bolshevism and medicine at the dinner-table. And whatever you do, don't read the Soviet newspapers before dinner. (Heart of a dog)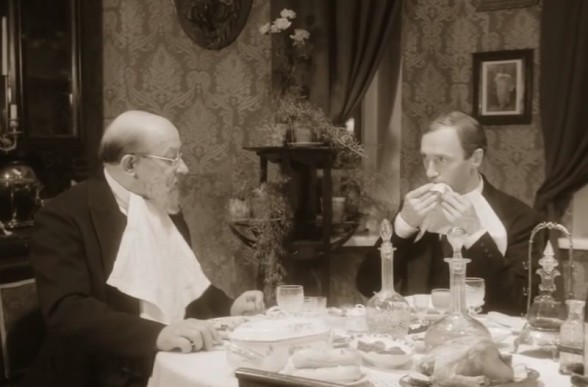 A screenshot from the Soviet movie Heart of a dog, 1988. Source: kinopoisk.ru
9. Sometimes the best way of killing a person is to let him choose his own fate. (Master and Margarita)
10. That's what a revolution does to the trains. Two hours' delay for every hour on the move. (The White Guard)
Mikhail Bulgakov (1891-1940) was born into a priest's family in Kiev. He graduated from the medical faculty of Kiev University and worked as a volunteer doctor for a time. He published semi-autobiographical stories based on his experiences in a medical journal, later producing two books A Country Doctor's Notebook and Morphine, which were recently adapted into a British series starring Daniel Radcliff.
Bulgakov was also fond of theater, writing a theatrical interpretation of his own novel The White Guard (the play is called The Days of the Turbins) about the Russian Civil War. His frustrations about his work as a playwright influenced his unfinished novel Theatrical Novel.
Master and Margarita has gained global recognition and has been translated into 75 languages, while the Soviet movie version of Heart of a Dog from 1988 is still a favorite in the country.
All rights reserved by Rossiyskaya Gazeta.