1. Pozharsky cutlets – the meal that inspired Pushkin to finish Eugene Onegin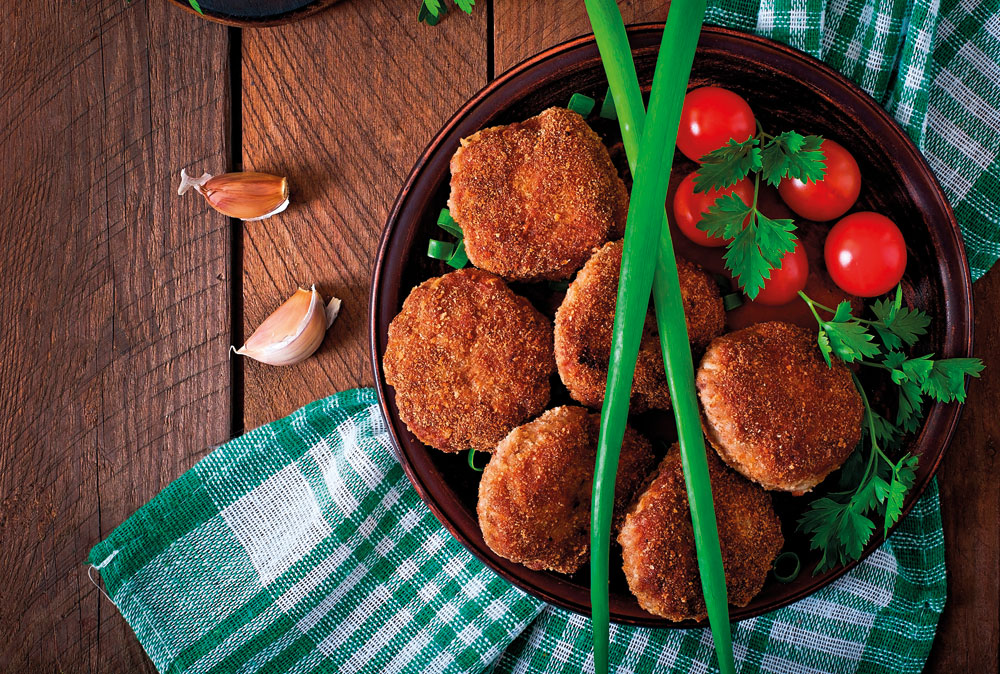 Pozharsky cutlets. Source: Shutterstock
The Pozharsky family owned a popular tavern in the Tver Region town of Torzhok, where a number of celebrities are known to have stayed – including Alexander Pushkin. Their famous cutlets were so well known that they even appeared on the tsar's menu. There is a legend that one day, sitting in the tavern, Pushkin saw a sign on a door across the street: "Eugene Onegin – master of baked and tailored goods," and he decided to name the main character in his novel in verse after the proprietor.
Pushkin recommended the cutlets to his friend Sobolevsky in 1826: "Dine in the Pozharsky Inn in Torzhok with fried cutlets and then go away glad and easy."
Ingredients
500g of chicken fillet
2 Tbsp butter
2 Tbsp cream
3 pieces white bread
2/3 cup milk
1/2 Tbsp breadcrumbs
1 egg
oil for frying
pepper, salt, herbs to taste
Put the chicken through a meat grinder. Mix it with melted butter, cream, pepper, salt and herbs and put through the grinder again. Soak bread in milk, then wring it out and add to the minced chicken. Form the chicken mixture into ovals with points on each end. Dip the cutlets into beaten egg. Roll with breadcrumbs and fry both sides in boiling oil 8-10 minutes until the crust is golden. Serve with vegetables.
After you try the cutlets, take our test: Which character are you from "Eugene Onegin"?
2. Anke pie – Sofya Tolstaya's sweet treat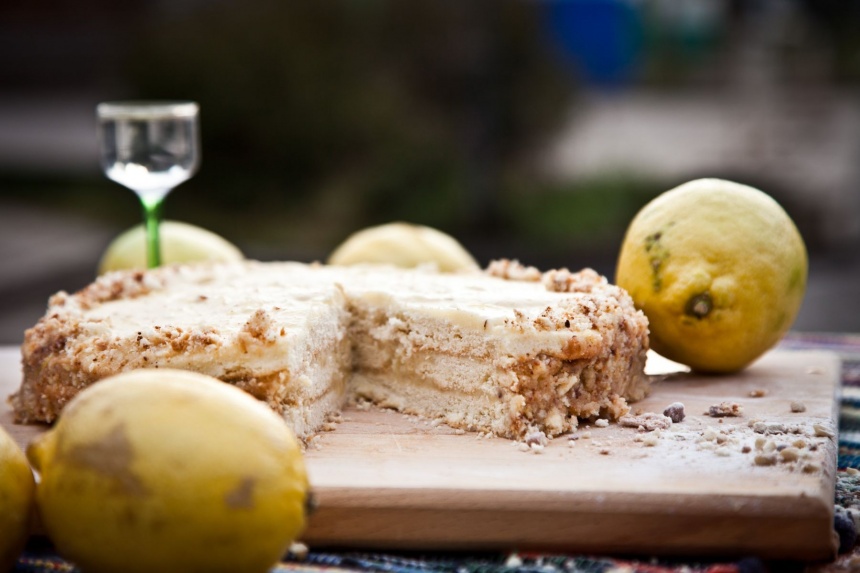 Anke pie by Sofya Tolstaya. Source: www.tolstayacookbook.ru
This pie is named after Nikolai Anke, the doctor to Sofya Tolstaya's natal family, the Bers'. No celebration in the Tolstoy house was without an Anke pie. According to son Ilya Tolstoy, "a birthday without Anke pie is the same as Christmas without a fir tree."
Dough
1 lb flour
u00bd lb butter
u00bc lb granulated sugar
3 egg yolks
1 wine glass of water
In Sofya Tolstaya's cookbook, the recipe for anke pie presumes the cook knows how to make a pie crust: "1 lb of flour, ½ lb of butter; ¼ lb of crushed sugar, 3 egg yolks; 1 wine glass of water. Butter straight from the cellar, to ensure it is cold."
For this recipe, a pound equals 400g.
Filling
u00bc lb of butter
2 eggs
u00bd lb crushed sugar
3 lemons
"For the filling: Beat ¼ lb of butter 'til soft; mix 2 eggs with butter and ½ lb of granulated sugar; grate the zest of 2 lemons; squeeze 3 lemons. Boil until the mixture becomes as dense as honey."
More of the most-loved recipes of the Tolstoy family can be found on the App store.
3. Shirred eggs – the devilish dish that appears in Mikhail Bulgakov's Master and Margarita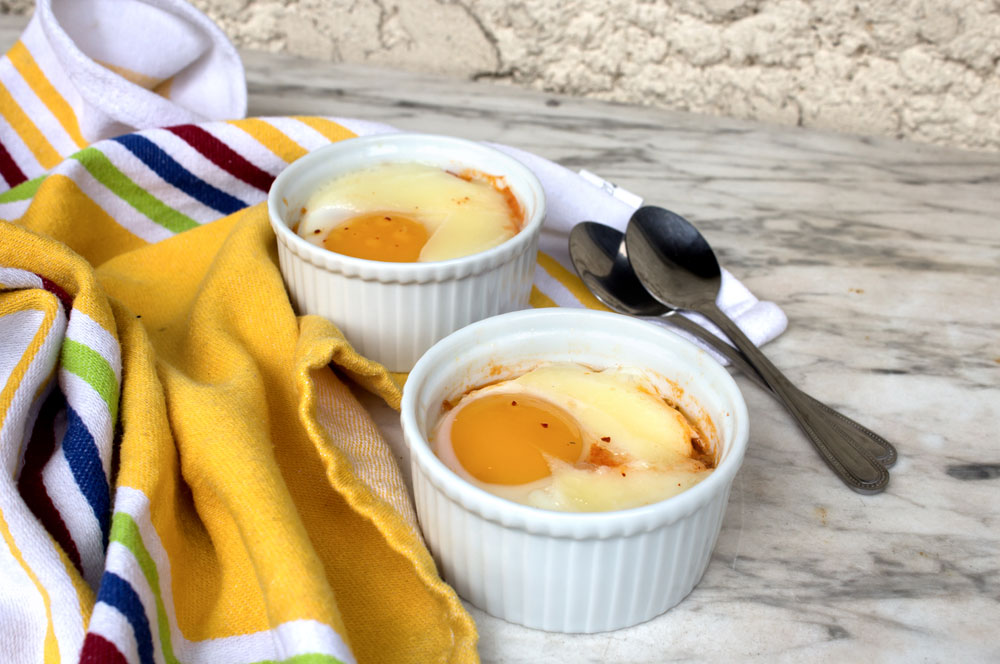 Eggs in cocotte. Source: Panthermedia
Bulgakov's famous novel depicts the Moscow of the 1930s, in which acclaimed writers were paid by the Soviet authorities to compose propaganda and glorify the regime. Their favorite meeting place was a delicatessen one out of reach for most people – the Griboyedov house.
The place even appeared in the book: "Some of us old inhabitants of Moscow still remember the famous Griboyedov. But boiled fillets of perch was nothing, my dear Ambrose! What about sturgeon, sturgeon in a silver-plated pan, sturgeon filleted and served between lobsters' tails and fresh caviar? And ouefs en cocotte with mushroom puree in little bowls?"
Ingredients
1 egg per 1 portion
1 Tbsp butter per 1 portion
1 Tbsp grated hard cheese per 1 portion
1 Tbsp bread crumbs per 1 portion (optional)
500g mushrooms (champignons)
100ml heavy cream
1 big onion
butter
salt, pepper to taste
Slice the mushrooms and fry them with onion. Puree the mix. Add salt, pepper and cream. Put some of the mixture into small clay pots or cups with thick walls greased with butter.
Crack an egg on to each portion. Cover with grated cheese mixed with bread crumbs and bake until the egg white is dense.
Read more: 10 words of wisdom from Mikhail Bulgakov.
4. The "Dead Mountaineer's Hotel" cocktail - get drunk with the Brothers Strugatsky
Hot port wine with lemon is always a good drink. Source: Ingimage
In this novel, a police inspector arrives to ski in a remote hotel in the mountains where he witnesses of death of one of the visitors – possibly a murder. He starts an investigation that leads him to a unexpected conclusion: some of his fellow vacationers are aliens!
Fortunately they all enjoy a good drink: "We were sitting by the fireplace. The coals were flaming hot, armchairs were antique, natural, durable. Port wine was hot, with lemon, fragant."
Ingredients
300ml port wine
200ml water
u00bd lemon
1 Tbsp sugar
1 cinnamon stick
4-5 cloves
Squeeze the lemon juice into a pan, add sugar.
Add grated lemon.
Add the port wine and set the pan on low heat.
Mix from time to time and wait until the sugar melts
When the sugar has melted, remove the pan from the heat and add a cup of boiling water; cover the pan and let it chill.
Drain and serve.
Read more about Strugatsky's: How to live with the future
5. Pasta with parmesan – Oblomov's favorite dish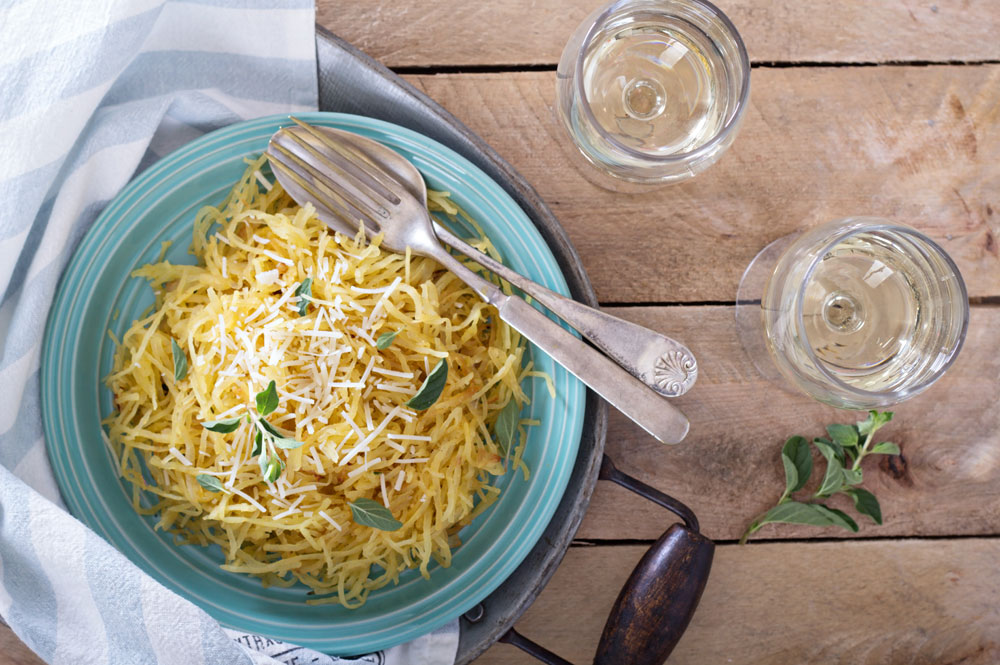 Pasta with parmesan ala Oblomov. Source: Panthermedia
In the final part of the novel Oblomov, the title character is sinking deeper and deeper into sloth and gluttony. He lives in St. Petersburg in the house of Agafya Matveyevna, the widow of a college secretary, who is unrequitedly in love with Oblomov and cooks his favorite dishes for him: "Nor was his coffee prepared for him with less care, attention, and skill than had been the case before he had changed his old quarters for his present ones. Giblet soup, macaroni with Parmesan cheese, soup concocted of kvass and herbs, hand-raised pullets – all these dishes succeeded one another in regular rotation, and by so doing helped to make agreeable breaks in the otherwise monotonous routine of the little establishment."
<
Ingredients
300g pasta
100g butter
100g parmesan
Broth remaining from fried meat
Cook the pasta in boiling salted water until it is al dente on low heat.
Drain the pasta.
Layer the pasta into the pan with the cheese and broth: one layer of pasta, then one layer of cheese and 3 tablespoons of sauce (or broth). Put butter on the top and cover. Cook on low heat around half an hour, shaking the pan from time to time so that the pasta doesn't burn.
Read more about Ivan Goncharov's novel Oblomov: Don't we all have an Oblomov inside us?
UPD: Thanks for voting - here is Sofya Tolstaya's Anke pie video recipe for you!
All rights reserved by Rossiyskaya Gazeta.