New statue honoring writer Solzhenitsyn to be unveiled in Moscow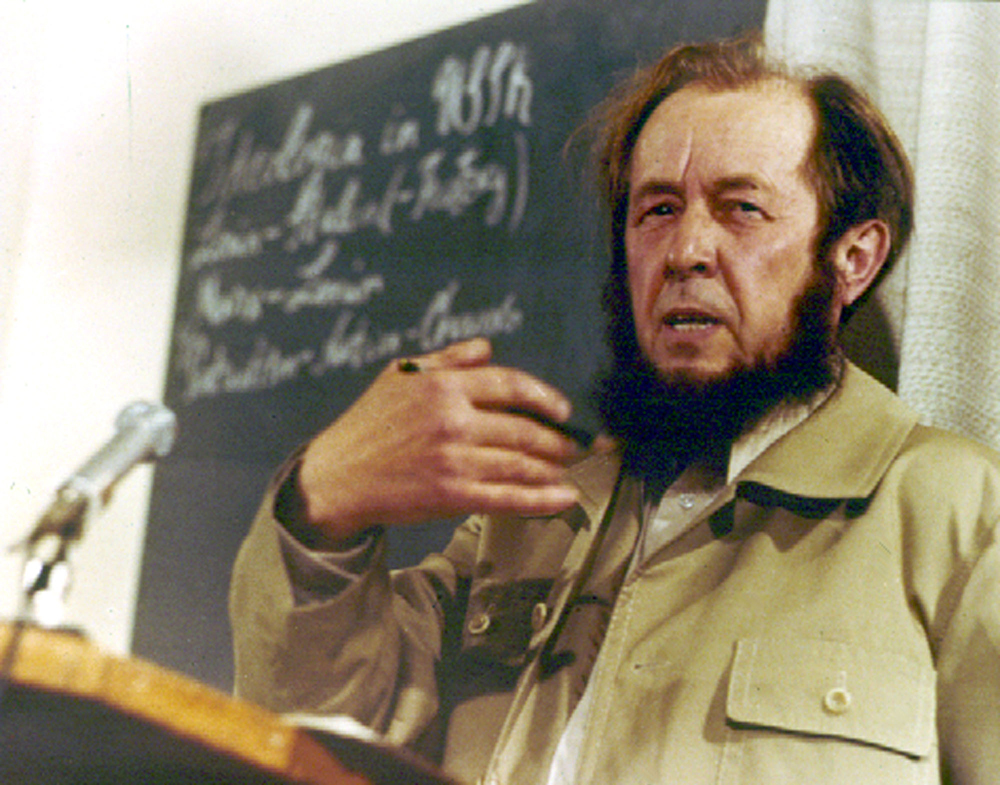 Alexander Solzhenitsyn, November 16, 1974.
AP
Dissident author would have turned 100 in 2018.
In 2018 Russia will mark the centennial of the birth of Russian writer and Nobel Prize laureate Aleksandr Solzhenitsyn. On July 5, 2016 the organizing committee of the Year of Solzhenitsyn festival announced that a statue would be unveiled. Plans are also in the works for a potential museum to be located on Tverskaya ulitsa, Moscow's main thoroughfare.

"Aleksandr never received a propiska [a residency permit used to control migration during Soviet times] for Moscow," says his widow, the writer Natalia Solzhenitsyna. "He was effectively banned from living in the capital. In spite of this, before we were exiled, we lived in an apartment on Tverskaya, where our sons were born. This apartment houses some of Aleksandr's significant mementos. This place deserves to become a museum to honor him."
The statue honoring the writer of "The Gulag Archipelago" and "One Day in the Life of Ivan Denisovich" will be located between buildings 11 and 13 on the central Moscow street named for the writer.
Additionally, the writer's widow explained that preparations are underway for an exhibition of the Solzhenitsyn's manuscripts in London, Berlin and Paris, as well as the possibility of a museum dedicated to him in Vermont in the northeastern U.S.
"Several enthusiastic fans want to open a museum in one of the empty churches in the town of Cavendish, Vermont, where we lived in exile," she said. "The idea is great, but it could take a number of years due to the fact that the state is quite poor and Cavendish has only 1,300 people."
Subscribe to get the hand picked best stories every week
All rights reserved by Rossiyskaya Gazeta.