5 facts about Fazil Iskander, the USSR's answer to Gabriel Garcia Marquez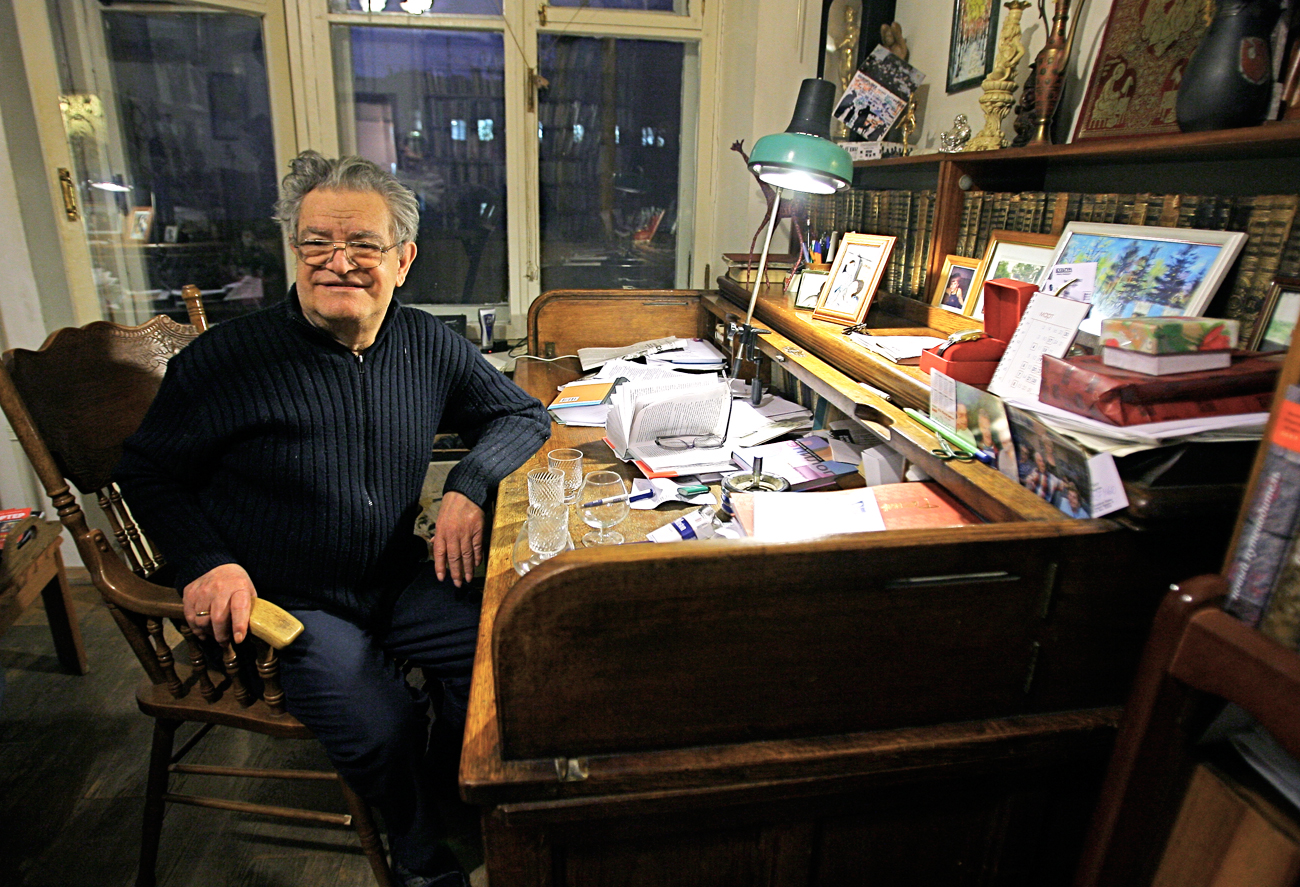 Fazil Iskander in his house in Moscow.
Sergei Kuksin/RG
Fazil Iskander, one of the giants of Soviet and modern Russian literature, died at the age of 87 on July 31, 2016. What will he be remembered for?
1. He was born in the USSR and saw its breakup as a tragedy
Iskander was born in 1929 in Sukhumi to an Iranian father and a mother from the village of Chegem in the Caucasus. Sukhumi was the capital of the Soviet republic of Abkhazia, which at the time was part of Georgia. The writer had very fond memories of this multiethnic city where Abkhazians, Georgians, Armenians and Russians lived side by side. Much later in the 1990s serious tensions between Abkhazia and Georgia erupted, with Abkhazia later proclaiming its independence. In 2008, after an armed conflict with Georgia, Russia recognized Abkhazia as an independent state. Iskander saw the breakup of the Soviet Union as "an enormous tragedy."
"A real and existing human community has broken down while still alive," he said. A once multiethnic state now suffers from xenophobia and enmity, including to people from the Caucasus. "My son asked me recently whether I had ever felt any discomfort because I belonged to the group now termed as the 'people of Caucasus ethnicity.' We never had any nonsense like that back then!"
2. He wrote William Faulkner-like national sagas.
"I am a Russian writer but I am the singer of Abkhazia," Iskander used to say. His major collection of works devoted to Abkhazia, Sandro of Chegem, has been translated into many European languages and published in the U.S. and Japan. It celebrates the traditional Abkhazian lifestyle and captures the poetry of a patriarchal society.
"The reader longs for that harmonious world, on the one hand," the writer said in an interview with the Rossiyskaya Gazeta daily newspaper. "On the other, in Sandro they see the realistic details of true life, which has cunning and treachery and deceit in it. That is why Sandro is a book about modernity but also a book about the childhood of humanity. I think this combination generates a feeling of truth and a feeling of a harmonious closure that every human being longs for."
3. He was nominated for the Nobel Prize in Literature
Iskander received numerous state awards, both Russian and Abkhazian, and was nominated for the Nobel Prize in Literature for Sandro of Chegem. In the application for the Nobel Prize, the author Andrei Bitov, who represented the Russian PEN Center, said: "Not knowing anything about what is called 'magical realism,' he arrived at it having, by sheer luck, been born in the small and unique country of Abkhazia on the Black Sea coast. It became for him a magnifying glass through which he managed to see the whole of the Soviet empire."
4. He was published in samizdat in the USSR
Iskander's works The Little Giant with a Big Sex Drive and Retribution were published in the underground almanac of censored works, "Metropol." It also published works by such renowned authors as Vasily Aksyonov, Vladimir Vysotsky, Bella Akhmadulina and many others. Works that were banned by Soviet censorship were disseminated through "samizdat" (self-published journals), typed and manually bound by enthusiasts and passed from person to person. In 1979, 12 copies of the almanac were secretly produced in Moscow. One of them found its way to America and was published by the Ardis publishing house.
5. He is often compared to Tolstoy and Chekhov
One of Iskander's best-known books, Rabbits and Boa Constrictors, was first published in the USSR in 1982. This philosophical parable about the interactions between the upper and lower strata of society, as shown through the example of an imaginary country of rabbits and boa constrictors, was conceived by the author as "a model of a demagogic state."
The book was an instant hit among Soviet intellectuals, while its author was compared to such literary giants as Anton Chekhov, Leo Tolstoy, George Orwell and often described as the "Russian Gabriel Garcia Marquez." Numerous quotes from it became part of everyday speech, such as: "Those who speak a lot about victories have either forgotten the truth or are hiding from it."
All rights reserved by Rossiyskaya Gazeta.