Shortlist for Read Russia Translation Prize announced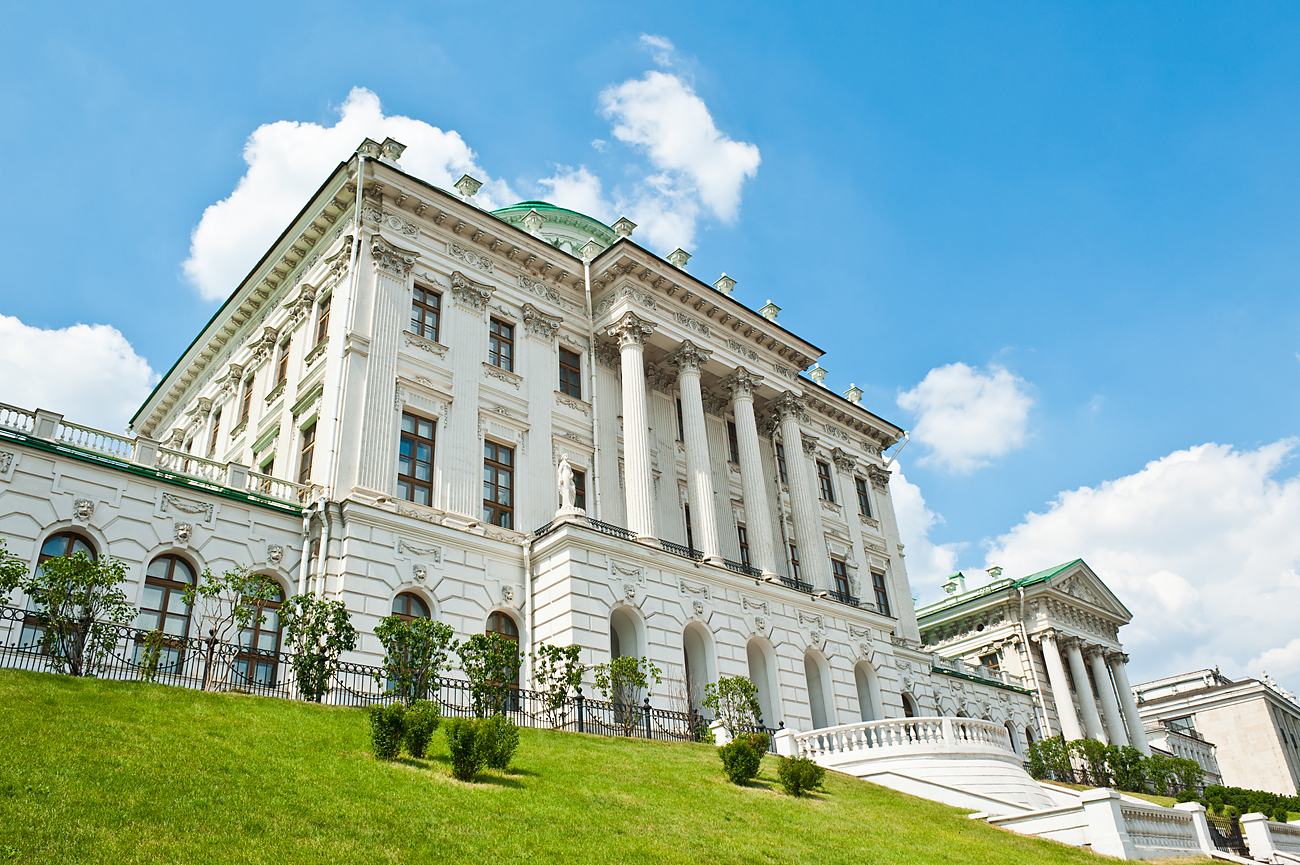 The Read Russia Prize ceremony will be held at Pashkov House in Moscow.
Lori/Legion Media
A total of 14 translators from nine countries have been provisionally nominated, with the winner to be announced in September.
The organizers of the Read Russia Prize, the biennial award aimed at popularizing Russian literature and encouraging foreign translators and publishers of Russian literature, announced the shortlist for the 2014-2016 season on Aug. 16.
The prize is given to a translator or a group of translators for the best translation of a prose or poetic work from Russian into a foreign language and published within the last two years.
The main prize is 5,000 euros ($5,700) for the translator (or group of translators) and 3,000 euros ($3,400) for publishers.
Nominations:
Classic literature of the 19th century
1. Michael Pursglove and Alma Classics for Ivan Turgenev's Smoke and Virgin Soil (UK)
2. Joaquín Fernández-Valdés Roig-Gironella and Alba for Ivan Turgenev's Fathers and Sons (Spain)
3. András Soproni and Syllabux for Fyodor Dostoevsky's Crime and Punishment (Hungary)
Literature of the 20th century (pre-1990):
1. Selma Ancira and Fondo de Cultura Económica for the translation of selected stories by 20th-century Russian writers: Marina Tsvetaeva, Boris Pasternak, Alexander Blok, Nikolai Gumilev, Osip Mandelstam, Ivan Bunin, Mikhail Bulgakov and Nina Berberova (Mexico).
2. Odile Belkeddar and Ecole des Loisirs for Kornei Chukovsky's story The Silver Crest (France)
3. Ornella Discacciati and Einaudi for Andrei Platonov's novel Chevengur (Italy)
Contemporary literature (post-1990)
1. Alicja Wołodźko-Butkiewicz and Akademickie SEDNO for Anatoly Gladilin's memoirs Street of Generals (Poland)
2. Anne Coldefy-Faucard and Le Motif for Viktor Astafyev's Joyful Soldier (France)
3. Fernando Otero and Nevsky Prospects for Anna Starobinets's short story collection The Icarus Gland (Spain)
4. Lisa Hayden and Oneworld Publications for Eugene Vodolazkin's Laurus (U.S.)
Poetry
1. Philip Metres and Dimitri Psurtsev and Cleveland State University Poetry Center for I Burned at the Feast: Selected Poems of Arseny Tarkovsky (U.S.)
2. Claudia Scandura and Gattomerlino for Sergei Gandlevsky's Rust and Yellow (Italy)
3. Wang Jianzhao, Shanghai Wenyi Publishing House for the poetry of Osip Mandelstam (China)

All rights reserved by Rossiyskaya Gazeta.