U.S. translator Lisa Hayden wins Read Russia Prize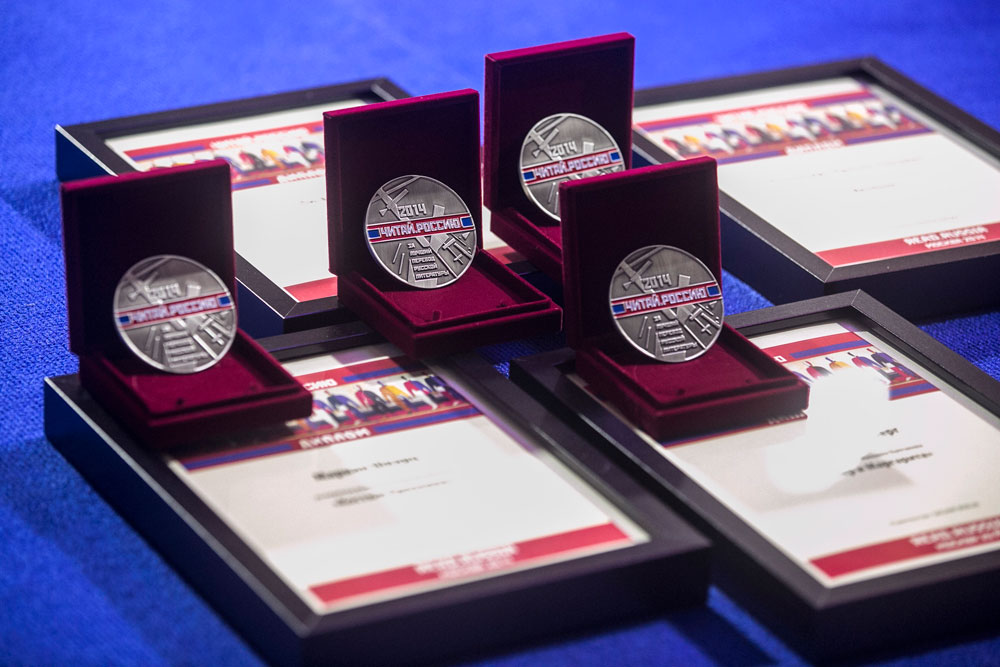 The winner in each category is presented with a special Read Russia medallion.
Anatoly Stepanenko
Other prizewinners include translators from Italy, Spain and Mexico.
Lisa Hayden, a translator from the United States, and Oneworld Publications have won the 2014-2016 Read Russia Translation Prize in the category "Contemporary literature (post-1990)" for her translation of Eugene Vodolazkin's novel Laurus.
Joaquín Fernández-Valdés Roig-Gironella and Alba publishing house from Spain received the medal in the nomination "Classic literature of the 19th century" for his translation of Ivan Turgenev's novel Fathers and Sons.
Selma Ancira and Fondo de Cultura Económica from Mexico won the prize in the "Literature of the 20th century (pre-1990)" category for the translation of selected stories by 20th-century Russian writers: Marina Tsvetaeva, Boris Pasternak, Alexander Blok, Nikolai Gumilev, Osip Mandelstam, Ivan Bunin, Mikhail Bulgakov and Nina Berberova.
Claudia Scandura and the Gattomerlino publishing house from Italy received an award for her translation of Sergei Gandlevsky's Rust and Yellow in the "Poetry" category.
The Read Russia Prize is the biennial award aimed at popularizing Russian literature and encouraging foreign translators and publishers of Russian literature.
The winners of the prize, which is given to a translator or a group of translators for the best translation of a prose or poetic work from Russian into a foreign language and published within the last two years, were announced on Sept. 10 at Moscow's Pashkov House. This year the organizing committee received 156 applications from 28 countries.
The main prize is 5,000 euros ($5,700) for the translator (or group of translators) and 3,000 euros ($3,400) for publishers.
All rights reserved by Rossiyskaya Gazeta.