Writer Prilepin to build a literary village a la Kusturica's Drevngrad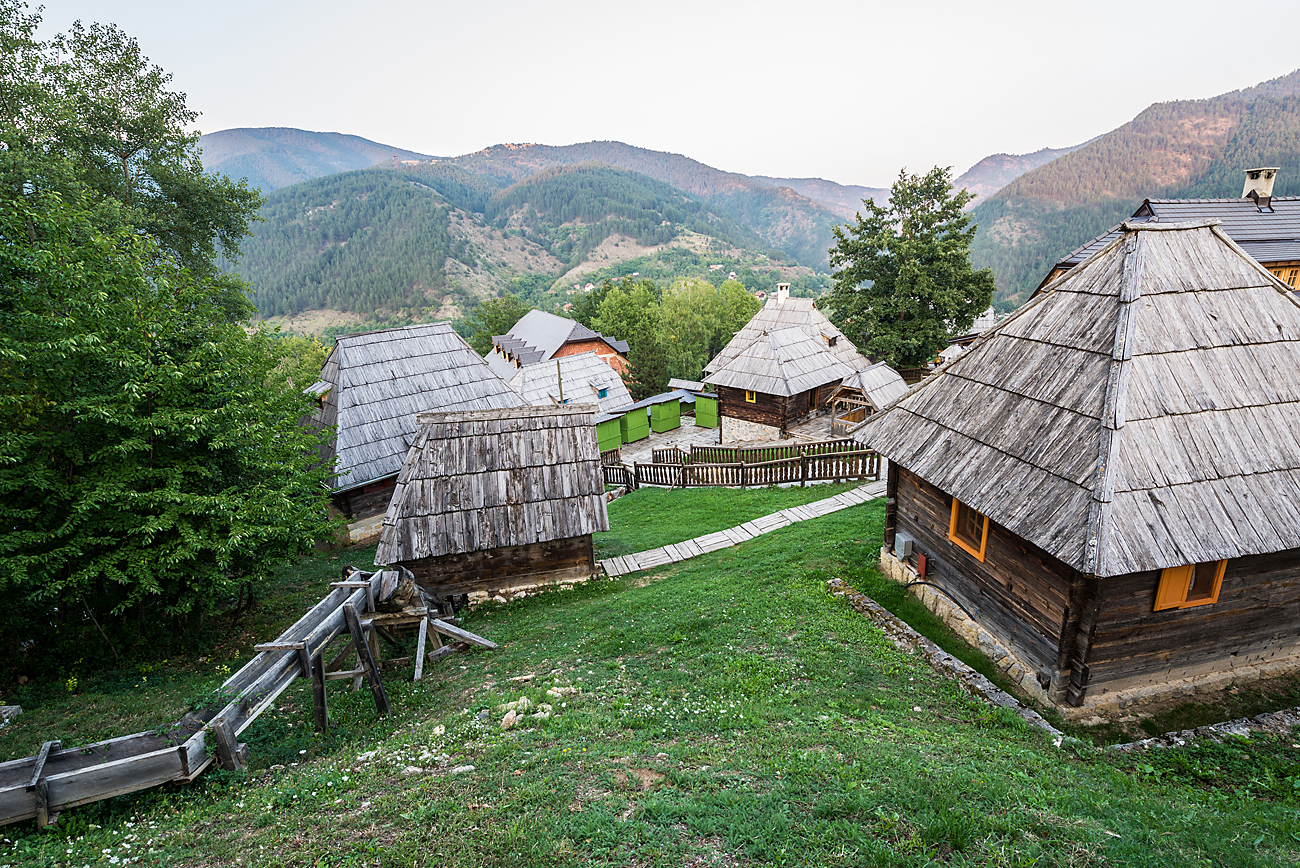 Drvengrad built by Emir Kusturica in Serbia.
Vostock-Photo
"Khutor of Zakhar Prilepin" seeks to keep youth connected to and interested in Russian traditions and the village way of life. Visitors will be active participants, not just passive viewers, in this unique "living museum."
Popular Russian writer, author of Sin and Sankya, is going to build a literary village "Khutor of Zakhar Prilepin" in Moscow Region. He revealed his plans to journalists at a press conference on Oct. 12 in Moscow.
Prilepin promised that the village will be a unique center for support and development of Russian cultural traditions. A hotel, banya, reading library and bakery where traditional bread will be baked, will be built in the community.
The writer admits that he was captivated by the ethnic village Drevngrad built by Emir Kusturica in Serbia, and he decided to construct something similar in Russia. "It's important to me that the young generation doesn't lose ties with their national traditions, and that they find out more about them without boring excursions, dusty museums and empty roller coasters."
Russian writer Zakhar Prilepin. Source: Vyacheslav Prokofyev/TASS
The whole khutor will convey the atmosphere of a traditional Russian village. Replicas of houses where famous literary figures lived will be included, such as the homes of poet Sergei Esenin; writer Leo Tolstoy's house in Yasnaya Polyana; and the ethnic Cossack house of Mikhail Sholokhov.
The village will host literary readings, meetings with authors, theater performances, film screenings, master classes and discussions, creative schools, music and culinary festivals, historical reconstructions and much more. A hotel will serve as a temporary working place for young writers, artists, composers.
Project of the future village. Source: press photo
Construction will begin in spring 2017, the village expects to welcome its first guests that autumn. Prilepin started a crowd-funding campaign to collect money for the project. Donors, including foreign investors, can become shareholders of the village. The writer hopes to cheese makers, farmers, and other craftsmen will help develop the village's infrastructure and content.
Prilepin's team says their idea of the village is that it "will be a multifaceted, constant performance, where each guest will be not only a spectator, but an active participant."
All rights reserved by Rossiyskaya Gazeta.