Svetlana Alexievich shortlisted for UK's Baillie Gifford prize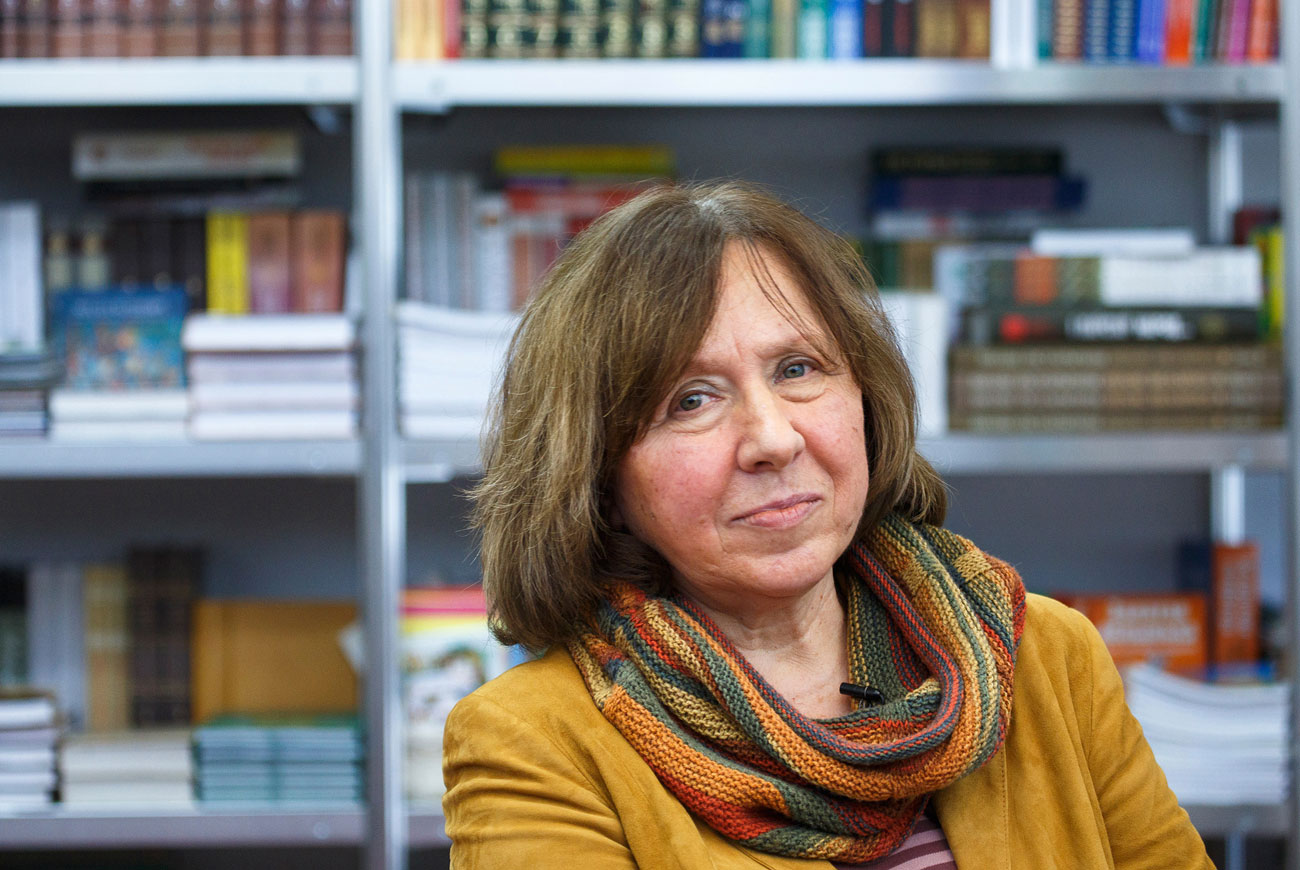 Nobel laureate's work included in list of four other non-fiction books.
Secondhand Time, Nobel Laureate Svetlana Alexievich's overview of life after the fall of the Soviet Union, has been shortlisted for the Baillie Gifford prize in non-fiction.
The winner will be announced on Nov. 15, 2016 and the author will be awarded 30,000 pounds ($36,500). The books joining Secondhand Time on the shortlist are: Pulitzer prize-winning Negroland: A Memoir by American writer Margo Jefferson; The Return: Fathers, Sons and the Land in Between, an autobiography by Libyan Hisham Matar; and East West Street, a work by British lawyer Philippe Sands about the Nuremberg process.
The Baillie Gifford prize "aims to reward the best of non-fiction." It is open to writers of any nationality who write on topics ranging from culture to politics. The prize, which until 2015 was called the Samuel Johnson Prize, is the most prestigious non-fiction prize in the UK.
Alexievich, who was born in western Ukraine in 1948 and grew up in Belarus, is an investigative journalist who writes in Russian. She has spent the past 35 years exploring Soviet identity through the more challenging and less charted terrain of the interior life. Through real voices, she explores the psychological journey of the Soviet, and more importantly, post-Soviet, people. She is best known for her books War's Unwomanly Face, Zinky Boys and Voices from Chernobyl.
All rights reserved by Rossiyskaya Gazeta.