Moscow's first Mikhail Bulgakov monument to be unveiled in December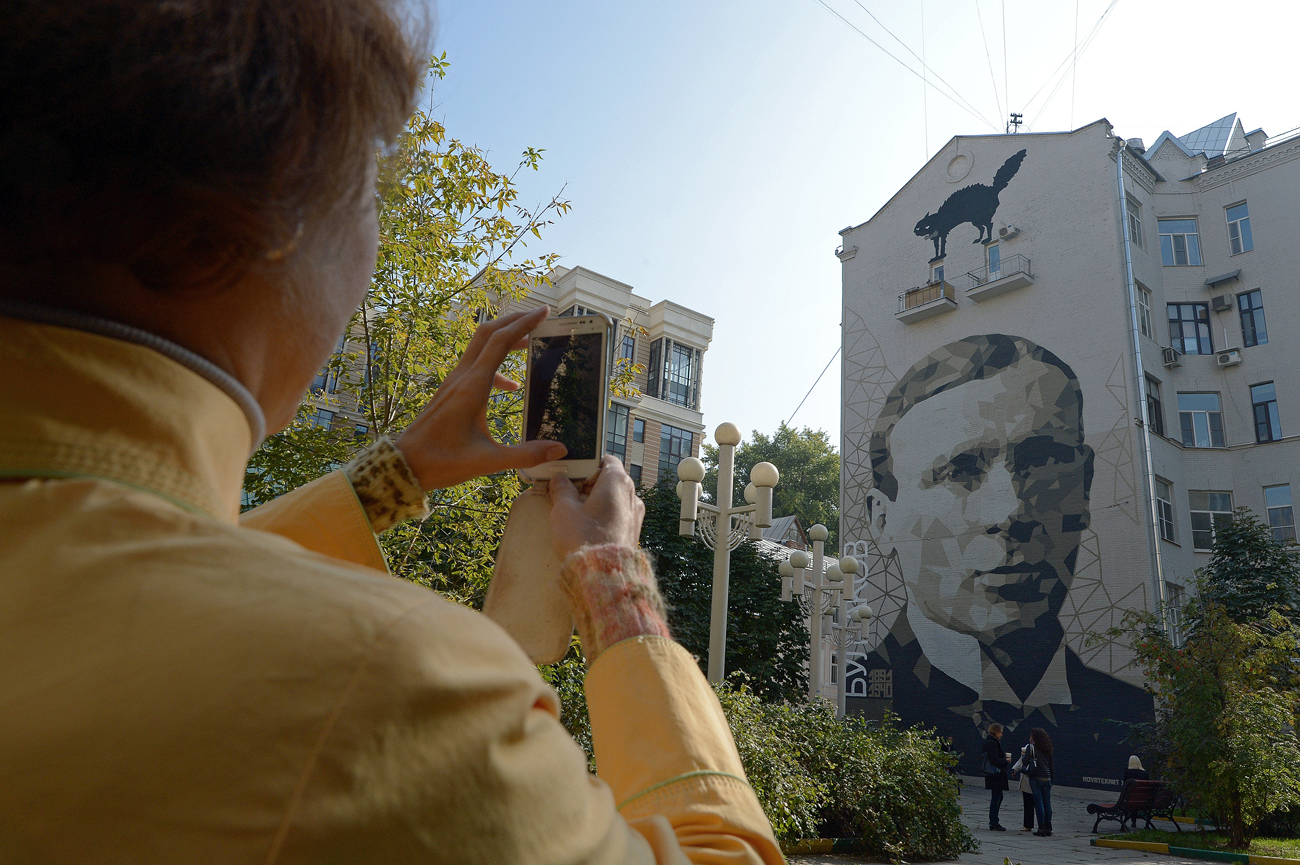 A woman photographing the portrait of writer Mikhail Bulgakov on the wall of a building in Bolshoi Afanasyevsky Pereulok in Moscow.
Artem Zhitenev / RIA Novosti
Statue to be dedicated for anniversary of author's 125th birthday
A monument to Mikhail Bulgakov, author of the novels "Master and Margarita" and "The White Guard," will appear for the first time in the center of Moscow near 35 Bolshaya Pirogovskaya Street, where the famous writer lived.
The monument was initiated by the Tchaikovsky International Charitable Foundation, one of whose main activities is the creation and installation of monuments to outstanding historical personalities.
The monument was created by well-known Soviet and Russian sculptor Georgy Frangulyan, designer of "Crucifixion" in St. Francis Church in Ravenna, Italy, as well as monuments to Peter the Great in Antwerp, Belgium, and Joseph Brodsky in Moscow.
"This year marks the 125th anniversary of the birth of Bulgakov," the fund's president, Mark Zilberquit, said. "We turned to Georgy Frangulyan and the master agreed to create a monument to the writer. Moscow City Government fully supported our idea. The monument is now completed, and in December, the city Duma's commission for monumental art will finalize the location of the sculpture."
First published in Russian by Rossiyskaya Gazeta.
Subscribe to get the hand picked best stories every week
All rights reserved by Rossiyskaya Gazeta.