Mobile libraries now available in Moscow railway stations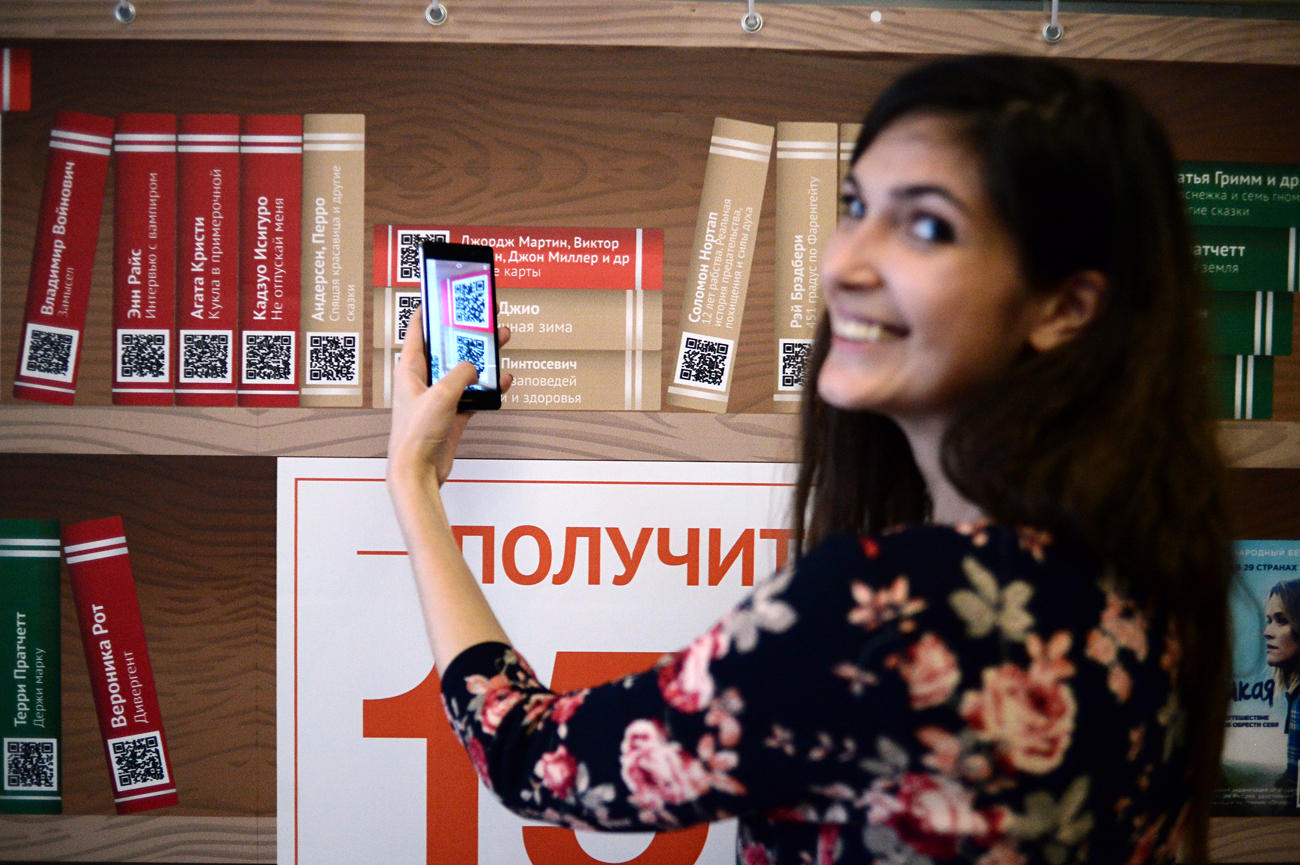 Mobile libraries service presentation on Belorussky railway station.
Valeriy Melnikov/RIA Novosti
Forget to bring a book for that long commute? 'A Book for a Trip' makes 150 e-books available for download in airports, train stations and other locations around Moscow.
'A Book for a Trip' launched on Dec. 8 at airports, railway terminals and other locations around Moscow, setting up virtual bookshelves to provide travelers with quality literature in Russian for the road.
Amusing floor stickers were placed in the Aeroexpress hall of Belorussky railway station: to download a book, stand or kneel on the 'bookshelf.
The e-books are also available in the Belorussky station waiting and ticketing areas, the business lounge and the waiting area at Kazansky station, and the waiting areas in Paveletsky station.
The download is very simple and intuitive. Each image has a QR-code with a link to the library website. Choose a book, download and read whenever you like; your selected book will be saved to your device.
The virtual library includes, among others, the books of Zakhar Prilepin; Peter Aleshkovsky (2016 Russian Booker prize winner); The Girl with the Dragon Tattoo, by Stieg Larrson; Viktor Pelevin; Dina Rubina; Stephen King; and even children's tales. All in all, almost 150 bestsellers are available to download.
Importantly, the initiative demonstrates the possibility for legal distribution of electronic books. Access to all books, including free ones, is granted on a strictly legal basis.
When Leo Tolstoy left home for a trip in 1910 and he forgot to bring a book, he asked his daughter Sasha to bring him the second volume of The Brothers Karamazov. Why so much hassle? Because there was no Internet back then and Tolstoy couldn't download an e-book to read on the road!
'A Book for a Trip' is the joint initiative of Russian Book Union and Russian Railways, Ltd. The project was successfully implemented in several airports last year, with more than 4,000 books downloaded in Sheremetyevo in about half a year.
Subscribe to get the hand picked best stories every week
All rights reserved by Rossiyskaya Gazeta.