What makes a popular Russian writer go to fight in Donbass?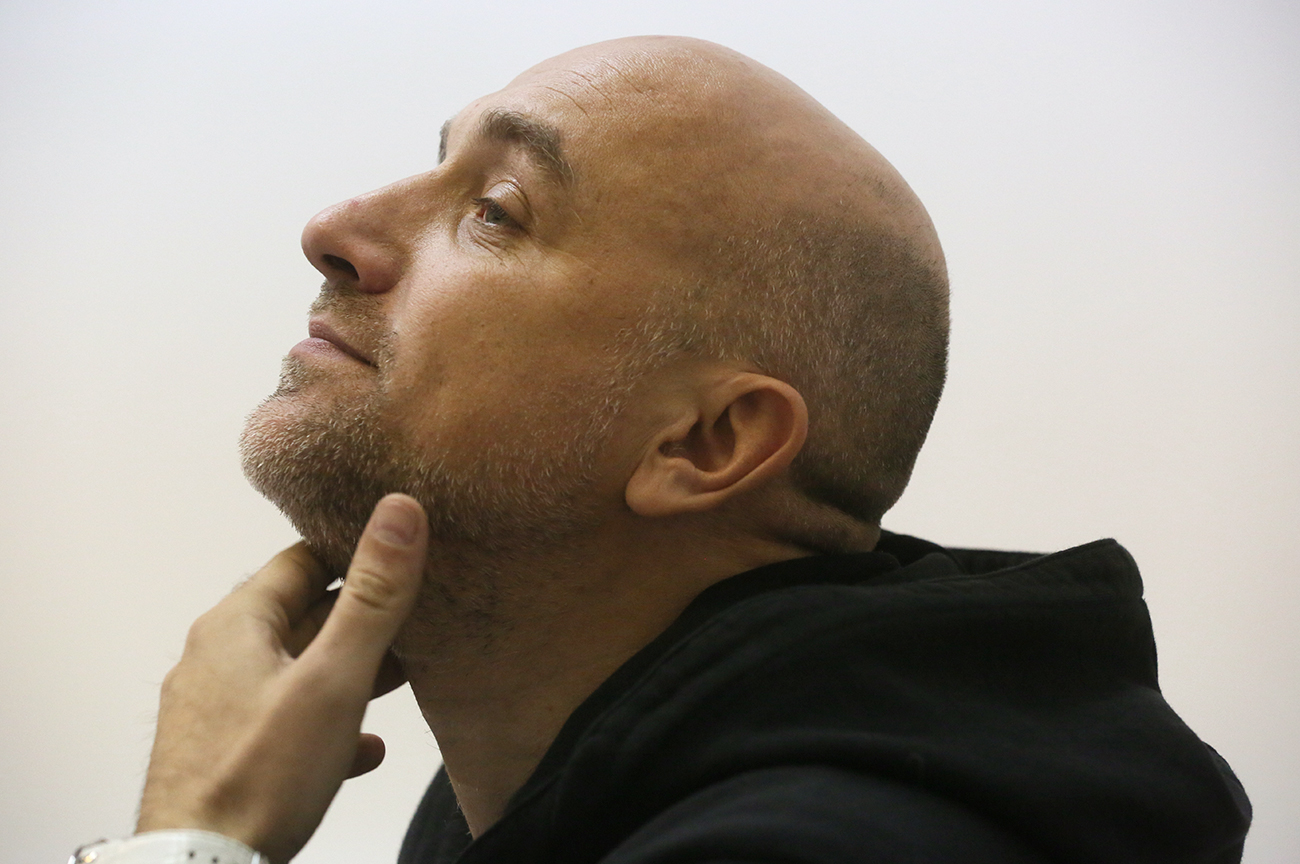 Russian writer Zakhar Prilepin.
Pavel Smertin/TASS
During the presentation of his new book, "Officers and Militias of Russian Literature," Zakhar Prilepin admitted that literature does not really interest him at the moment.
On Feb. 13, the popular Russian writer Zakhar Prilepin announced that he had taken charge of a battalion in the Donetsk People's Republic (DPR). Russian media covered the event and the public split into two camps: those who support Prilepin for his courage, and those who think that a writer should not take up arms.
Prilepin as outcast
Prilepin's decision to head the battalion has divided the literary community, with some supporting him, while others have condemned him. Writer Leonid Yuzefovich, for example, wrote on his Facebook page that, "Zakhar Prilepin, who is perhaps the most significant of all living Russian writers, has gone to war. He became a political instructor with a DPR special forces battalion that he created himself or that was created with his participation. I don't like many things that he says in relation to this, but I perfectly understand that he couldn't have acted otherwise."
Many wrote that they approve of his decision, which is that of a real warrior.
Literary scholar Oleg Lekmanov took another position. "If it wasn't for the blood of innocent people, I wouldn't care if he strutted around with a holster on his side until he was blue in the face," wrote Lekmanov on his Facebook page.
Poetess Vera Polozkova made a harsh comment on a post supporting Prilepin by saying that she would "open the best bottle of champagne" if Prilepin dies.
The harsh statements, however, did not surprise the writer. "I've known the position on Ukraine of many writers since 2014. They stick with it," said Prilepin.
Wiedling, the literary agency that represents Prilepin in Germany, ended its collaboration with him after news emerged of his DPR battalion. The writer complained that this is an illustration of false European democracy, and said that from the moment the Donbass fighting began his books were translated less into European languages, and he has received fewer invitations to speak at Western literary fairs.
Prilepin as soldier
Prilepin does not hide the fact that war interests him most of all. In various interviews he said that he believes war - the protection of children and the homeland - to be man's most important pursuit.
In his new book, Officers and Militias of Russian Literature, which Prilepin presented in Moscow a week after taking charge of the DPR battalion, he tries to prove that war and service are absolutely natural occupations for a writer. He uses 11 examples from the 18th century, showing how these two activities were successfully combined.
"I'm amazed that the news of me heading a battalion has raised so much amazement because since the very beginning of the war in Donbass I've been Zakharchenko's advisor (Zakharchenko is the leader of the Donetsk People's Republic - RBTH), and he has publically said on many occasions that I'm his military comrade," said Prilepin.

Zakhar Prilepin and DNR's leader Alexander Zakharchenko
In three years of war Prilepin has often been to Donbass, delivering humanitarian aid. Earlier he wrote a documentary book on military activity in Donbass, Everything that must be settled…: Chronicle of an ongoing war.
The writer says that he is fighting for democratic freedoms so that the Russian-speaking people in Donbass have the chance to study the Russian language and Russian history.
Prilepin as writer
Prilepin first gained fame with his novel ThePathologies, in which he described how he fought in Chechnya in the 1990s. This story of a simple soldier in OMON (Special Purpose Mobility Unit), who thinks of his girlfriend while in an ambush, was immediately translated and published in several languages, and this was when Prilepin first traveled abroad as a writer.
Another novel, Sankya, tells the story of a young oppositionist and member of a banned organization who participates in demonstrations, flees from the OMON and hides out with the underground. Prilepin himself was a member of the banned National Bolshevik Party in 1996 and later of a similar party called the Other Russia. He also participated in demonstrations together with his comrade Eduard Limonov.
Prilepin's works have received various awards. In 2014 his novel The Cloister, which is about the Solovki prison camp, won Russia's main literary prize, the Big Book Prize, and it became a bestseller and still tops sales rankings in bookstores.
If using any of Russia Beyond's content, partly or in full, always provide an active hyperlink to the original material.