1. Andrei Platonov - Fourteen Little Red Huts and Other Plays
(Translated by Robert Chandler et al. Columbia University Press)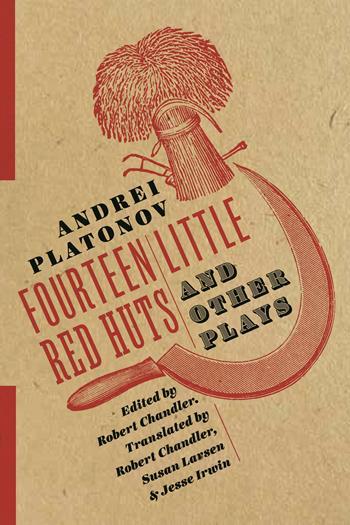 There's currently a lot of talk about learning lessons from history. Platonov's little-known 1930s dramas give us a chilling snapshot of times that echo our own in curious ways. His characters are suffering and yet they persist in believing and reiterating the fantastical falsehoods of the official party line.
A rural director, in "The Hurdy-Gurdy", tries to feed his workers bird droppings, black earth cutlets, ants' egg porridge, and convince them that "food is really just a social convention." The title image of a mechanical instrument cranking out melodies echoes the ailing villagers, repeating increasingly meaningless slogans: "Long Live the Five-Year-Plan-Now-Being-Fulfilled-in-Four!"
In Fourteen Little Red Huts, the characters are starving to death as a result of Stalin's forced collectivization. A 101-year-old scholar called Bos has arrived in Russia, sent by an international commission "to gauge the candlepower of the dawn you claim to have lit." He meets young Futilla, chair of the Fourteen Little Red Huts collective farm, and travels with her to this commune near the Caspian Sea. There, the children are "howling because they are hungry", and the workers are trying to survive on sheep shit and fried burdock.
Meanwhile, Bos lives on milk like an ancient infant and surveys the scene with an exhausted pity as the sea "weeps against the shore of the earth." The linguistic clash of tender poetry and empty slogans, dead babies and algebraic calculations, bitterly parodies the human cost of the brutally impersonal Soviet doctrines that killed millions. Watching the workers' struggles, Bos comments: "They play at different games – and we end up with world history."
In his introduction, translator Robert Chandler sees Platonov's deepest concerns as "universal – philosophical and psychological more than political." Working with fellow translators, he has brought many of Platonov's works, which were censored and suppressed during his lifetime, to Anglophone readers.
2. Andrei Sinyavsky - Strolls with Pushkin
(Translated by Catharine Nepomnyashchy et al. Columbia University Press)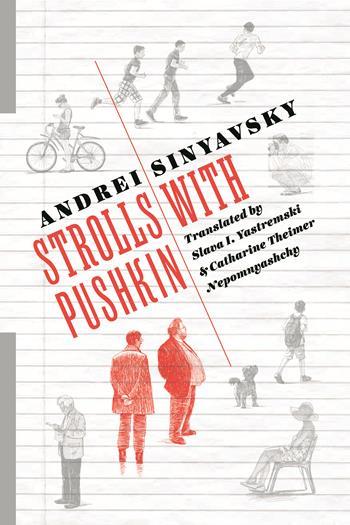 Enhancing this accessible translation of a subtle and complex text, Catharine Nepomnyashchy has written a fine introduction to summarize Pushkin's life, works and subsequent cult status. The duel that killed poet Alexander Pushkin unleashed, perhaps even more than the poetry itself, what Nepomnyashchy calls "the mythopoeic forces latent in Russian culture".
Sinyavsky's light-hearted volume of what he called "fantastic literary scholarship", written in a 1960s labor camp and smuggled out in letters to his wife, deliberately took on these forces in Russian society. From broken fragments of social conventions, he pieces together a new image of the national poet: "in flickering flashes, like the frames of a silent film, the sidewhiskers, the walking stick, the frockcoat…"
The 1966 trial that sent Sinyavsky to the camp, in which he and Yuri Daniel were convicted of anti-Soviet propaganda on the basis of their fiction, provoked an international outcry and catalyzed the late-Soviet dissident movement. It's hard to guess from the gentle-sounding title how controversial Sinyavsky's Strolls with Pushkin was when it was first published in glasnost-era Russia. Sinyavsky published his work abroad under the pseudonym Abram Tertz, a name borrowed from a legendary Jewish outlaw, and his irreverent portrayal of the iconic, revered Pushkin as a wonderfully careless creative outsider was radical.
Sinyavsky's rude and roughshod Pushkin is a joker, a provocateur, but still essentially a compassionate observer and teacher. Sinyavsky calls Pushkin "the Russian Virgil", guiding those who come after him no matter which direction they go through history, culture, or life: "When you go strolling today with Pushkin," he writes, "you meet yourself as well."
3. Sasha Sokolov - Between Dog and Wolf
(Translated by Alexander Boguslawski. Columbia University Press)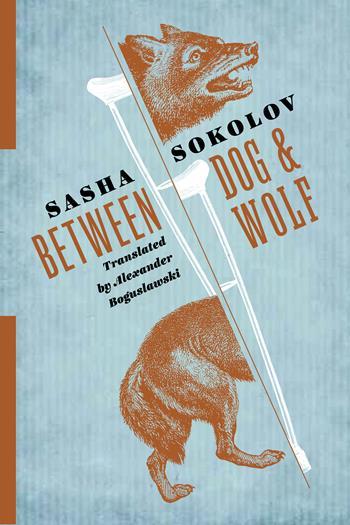 "Linguistic virtuosity" is one of the clearest things the Russian Library's first three books have in common, says Christine Dunbar, editor at Columbia, and nowhere is it more true than in Sasha Sokolov's second novel Between Dog and Wolf. Written in 1980, the genre-defying book had been considered untranslatable – until now. It is written in three distinct styles: poetry, classical narrative and colloquial, paragraph-less, stream-of-consciousness letters. Between them, they throw up thousands of tricksy techniques, from slang to spoonerisms. But translator Alexander Boguslawski has produced a bold, lyrical English version of this challenging work, where plot, character and chronology dissolve in the flood of Sokolov's rich prose and poetry, evoking an – often frozen – landscape.
The title is taken from a saying about twilight, a time when a shepherd finds it hard to tell the difference between his own dog and a marauding wolf. The action – such as it is – takes place on the upper Volga, where Ilya, an old knife-sharpener, complains that his crutches have been stolen, telling us a lot more in the process.
Riddles, songs, folk tales, misspelled words, mangled biblical quotes and the fertile, febrile detritus of human life are all swept up in Ilya's tale. "May I prolong?" he asks, launching into more stories. Sokolov's work is a hymn to language and a celebration of its different registers. His fictional poet writes in an "Eclogue", set in the wooded landscapes of Russian writers and artists: "I salute you, my native tongue."
Read more about Russian library project here>>>
If using any of Russia Beyond's content, partly or in full, always provide an active hyperlink to the original material.