Alexey Ivanov, writer, scriptwriter, expert in cultural studies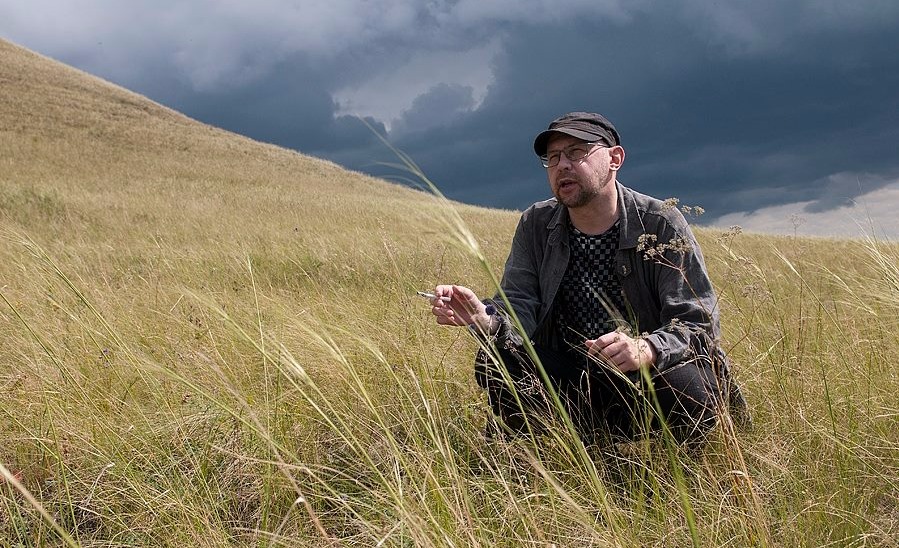 Alexey Ivanov. Source: Personal archive
Alexey Ivanov, from Perm, is one of the most popular and prolific authors in Russia today. He has written over 20 titles, including the bestsellers Dorm on the Blood, The Geographer Drank His Globe Away, The Treasure of the Rebellion and The Heart of Taiga. Ivanov's writing explores a variety of literary genres, including urban fiction, intellectual thrillers, historical novels and historical nonfiction about Russia's provinces.
In 2010, award-winning director Pavel Lungin's film Tsar, based on Ivanov's script, represented Russia at the Cannes International Film Festival. Ivanov's work became even more popular after the release a 2013 film by Alexander Veledinskiy based on the novel The Geographer Drank His Globe Away. Ivanov is the author, scriptwriter and producer of the TV documentary The Backbone of Russia, which was featured on Russia's Channel 1.
Read an interview with Alexey Ivanov
Alisa Ganieva, writer, journalist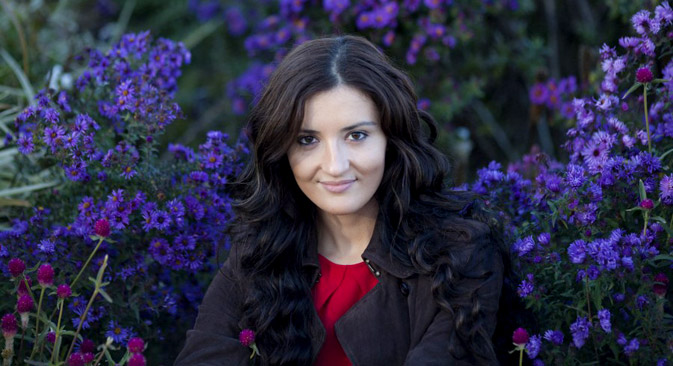 Alisa Ganieva. Source: Critik/wikipedia.org
Raised in Dagestan, Ganieva has lived in Moscow since 2002, working as a literary critic and editor. This is the second year in a row that she will represent Russia at the London Book Fair. Ganieva's debut, Salam Dalgat, was written under the male pseudonym Gulla Khirachevset and is set in the North Caucasus. This novella, which won the Debut Literary Prize for Young Authors, is full of colorful descriptions of life in the Caucasus, and written with such an authentically masculine world view that it is hard to believe that it was written by a young woman.
Her first novel, The Mountain and the Wall, was translated into several languages, including English, and explores the possible separation of the Caucasus from Russia, as well as issues of Islamism and globalization. In 2015, Ganieva's second novel, Bride and Groom, was shortlisted for the Russian Booker Prize. Her recent translation into Russian of The Iceberg by Marion Coutts received a special prize from the British Council and The Institute for Literary Translation. Ganieva has been listed by The Guardian as one of the most talented and influential young people living in Moscow today.
Read the interview with Alisa Ganieva: "I'm a foreigner everywhere"
Vadim Levental, writer, critic, editor, journalist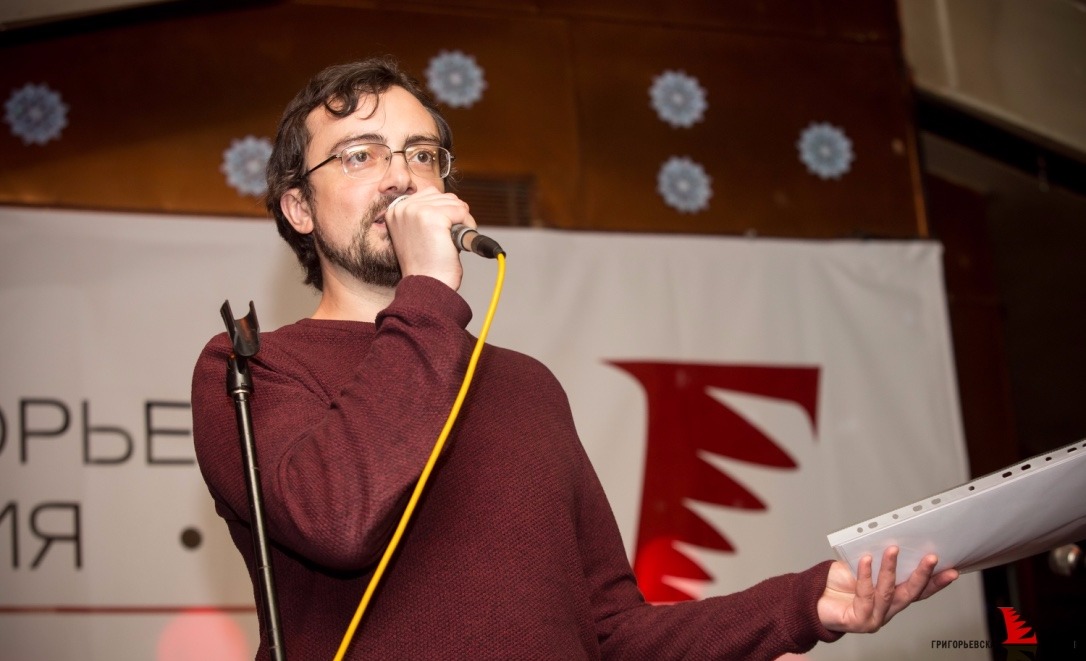 Vadim Levental. Source: Press photo
In 2016, Levental represented Russia at the Edinburgh International Book Festival. His novel Masha Regina (2012) was shortlisted for Russia's Big Book Prize and Russian Booker Prize and was translated into English in 2016.
Levental compiled and edited The Literary Matrix for Limbus Press, a contemporary collection of essays about the classic writers and poets included in Russian literature curriculum. He also edited a collection of stories by Soviet and contemporary writers titled It's football, the first Russian biography of Pasolini, and a collection of essays by Victor Hugo.
Levental is an executive secretary of the National Bestseller prize, coordinator of the Grigoriev Poetry Prize and a member of the St. Petersburg Union of Writers.
Marina Stepnova, fiction writer, playwright, literary translator, and editor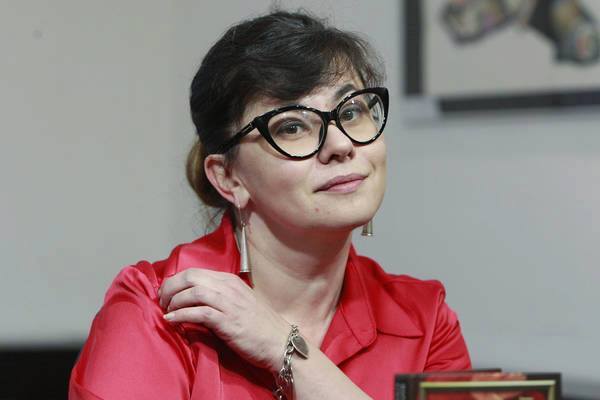 Marina Stepnova. Source: Facebook / Personal archive
Born in the Tula region, Stepnova spent her childhood years in Chisinau, Moldova. After completing her third year in the philological department of Chisinau University, she moved to Moscow where she continued her studies at the Gorky Literary Institute before pursuing postgraduate studies at the Institute of World Literature. She has been the editor of a men's magazine for over ten years. Her translation to Russian of the Romanian play, Nameless Star, by Mihail Sebastian, has been staged in numerous theaters throughout Russia and Ukraine. Her short stories have been published in various literary journals since 2003.
Her debut novel, The Surgeon, was published in 2005 and longlisted for the National Bestseller prize. Her second novel, The Women of Lazarus, won the Russian Big Book Prize and was shortlisted for the Russian Booker Prize and Yasnaya Polyana Book Award. Her other works include Italian Lessons and Somewhere Near Grosseto.
Read the article "Who is Marina Stepnova"
Where to see Marina Stepnova:
March 15, 7-8:30pm, Pushkin House, 5a Bloomsbury Square, London, WC1A 2TA. "Youth in Literature." Meet writers Vadim Levental, Marina Stepnova and Alisa GanievaMarch 16 11am-12pm Olympia Exhibition Center, Stand 5 F111 "Family values in the writings of Marina Stepnova."
Valery Bochkov, artist, designer, writer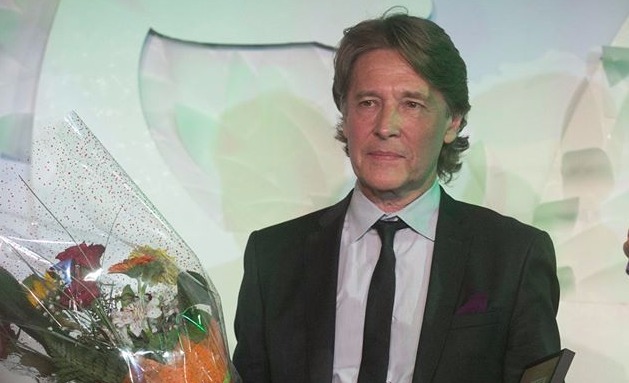 Valery Bochkov. Source: Press photo
Born in Latvia, Bochkov has lived and worked in Moscow, Amsterdam, and Germany. He has been invited to the Edinburgh International Book Festival twice. Since 2000, Bochkov has lived and worked in the United States. Bochkov started writing in 2004, and in 2014, he was awarded the Russian Prize for his book, South of Virginia. His short story collection, Brighton Blues, was the winner of the Book of the Year Award.
His work appears in Russian literary journals. internationally, and is published by Russia's leading publishing house, Eksmo.
As a leader of the modern Russian literature department at Eksmo, Olga Aminova will join the delegation of writers in London. She has edited the work of Vladimir Voinovich, Victor Pelevin, Dina Rubina, Yury Buida, Andrei Gelasimov, Alexander Snegirev and many other Russian writers.
See the full program of Russian literary events happening at the London Book Fair
The Read Russia project is supported by the Russian Federal Agency for Press and Mass Communications. The organizers in London are the Boris Yeltsin Presidential Center and the Institute for Literary Translation.
If using any of Russia Beyond's content, partly or in full, always provide an active hyperlink to the original material.