Jonathan Franzen and Julian Barnes up for Leo Tolstoy literary prize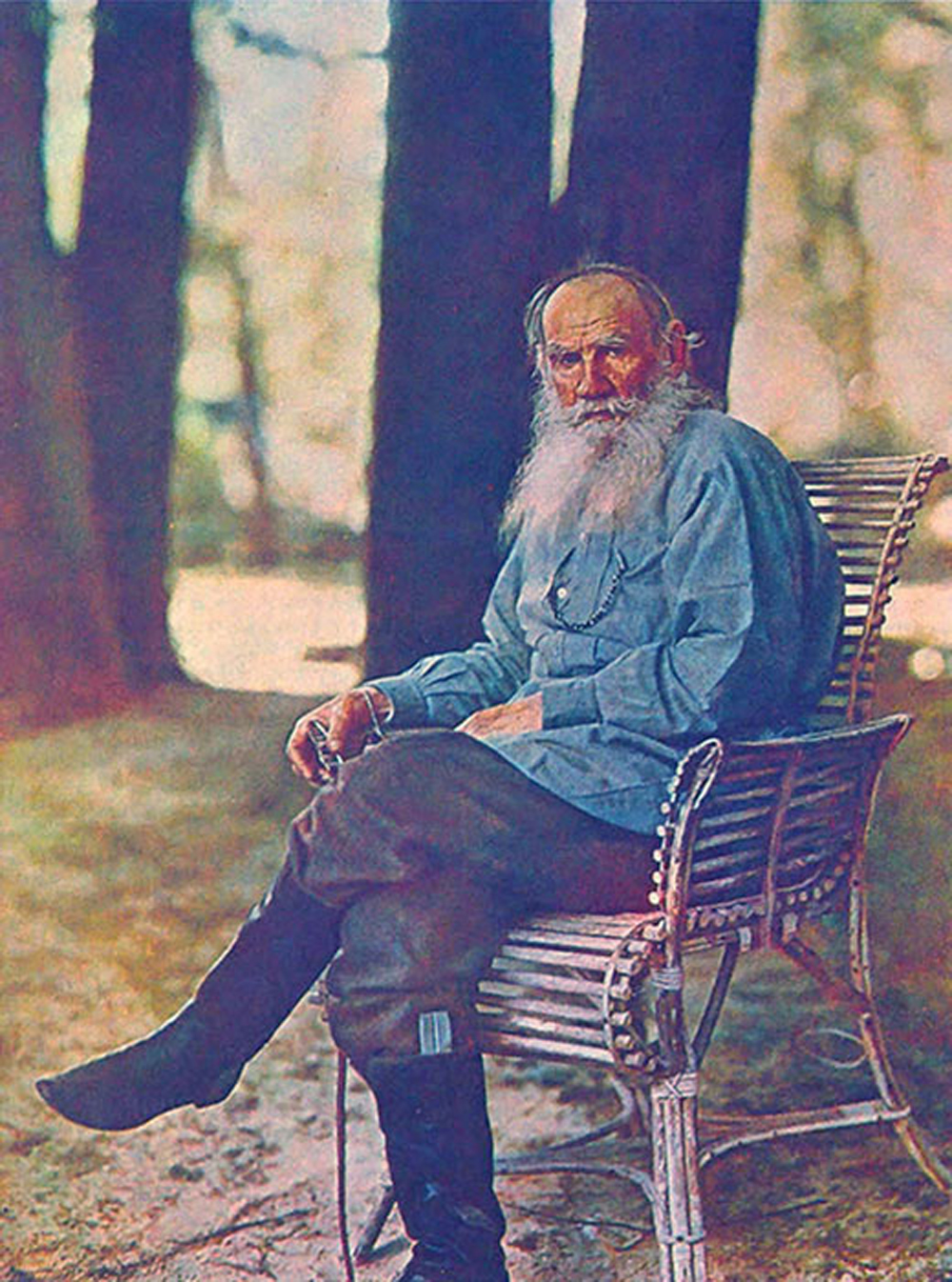 Five Brits and 10 U.S. authors among foreign contenders for the Yasnaya Polyana award.
The Yasnaya Polyana Literary Award, named after Leo Tolstoy's estate in the Tula Region (200km from Moscow), has revealed a long list of contenders for its Foreign Literature category. It includes five authors from the UK and 10 writers from the U.S., as well as those from France, India, Italy, and Israel covering a total of 28 literary works translated into Russian. The list was announced on March 16 in Moscow.
English writer Julian Barnes' novel about great Russian composer Dimitry Shostakovich, The Noise of Time, has been given a nod – so have Americans Jonathan Franzen (Purity) and Hanya Yanagihara (A little Life). Both books are bestsellers in Russia and their fate will be decided by the award's jury, made up of Russian literary critics and writers.
The Foreign Literature branch was launched in 2015 by the prize organizers – The Yasnaya Polyana State Museum-Estate and Samsung Electronics company. The winning author will take home 1.2 million rubles ($20,000) and their Russian translator will pocket 500,000 rubles ($8,500).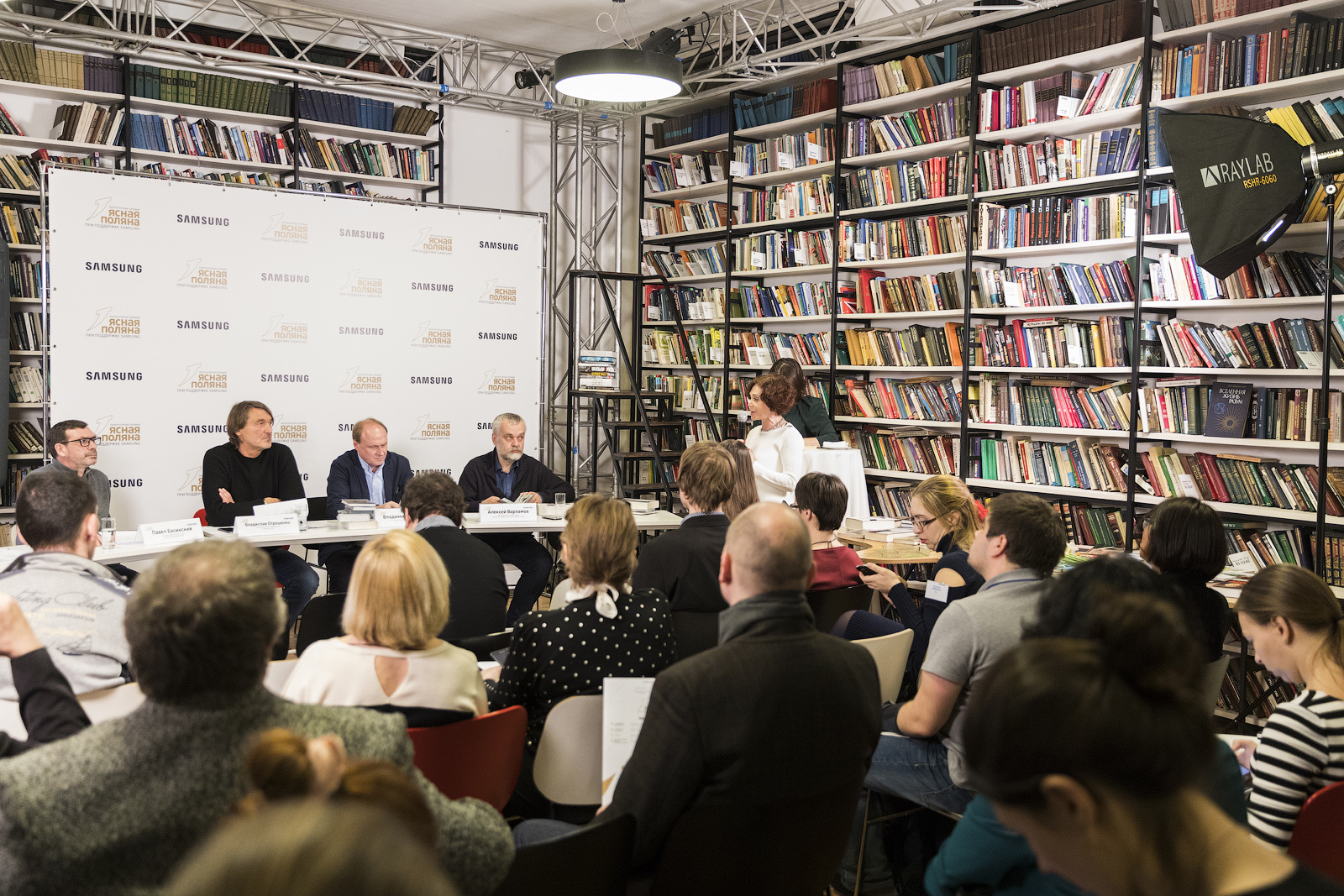 L-R, jury members: Pavel Basinsky, Vladislav Otroshenko, Vladimir Tolstoy, Alexei Varlamov. Source: Press photo
The winner will be announced in the autumn. In 2015 the prize went to American Ruth Ozeki and to Turk Orhan Pamuk the following year. South African author John Maxwell Coetzee and his The Childhood of Jesus is nominated for a second year running this time around.
"Reading these books allows one to understand what's happening on the global literary scene at the moment," said Pavel Basinsky, jury member, writer, and expert in Leo Tolstoy. "The Yasanaya Polyana prize helps people navigate the world of modern literature, even me."
The long list:
UK. Neil Gaiman. The Ocean at the End of the Lane (William Morrow and Company, 2013)
UK. Sebastian Faulks. Birdsong (Hutchinson, 1993)
UK. Kazuo Ishiguro. The Buried Giant (Faber & Faber, 2015)
UK. Jonathan Coe. Number 11 (Viking Press, 2015)
UK. Julian Barnes. The Noise of Time (Jonathan Cape, 2016)
Israel. Etgar Keret. Sheva Ha-Shanim Ha-Tovot (2014, wan't published in Israel)
India. Aravind Adiga. The White Tiger (Atlantic Books (UK), 2008; HarperCollins (India), 2008)
India. Arundhati Roy. The God of Small Things (IndiaInk, India, 1997)
Italy. Alessandro Baricco. La Sposa Giovane (Feltrinelli, 2015) & Alessandro Baricco Mr. Gwyn (Feltrinelli, 2011)
Italy. Emanuele Trevi. Qualcosa di scritto (Ponte alle Grazie, 2012)
Italy. Andrea Camilleri. La concessione del telefono (Sellerio, 1998)
Mexico. Jorge Ibargüengoitia. Las Muertas (RBA Libros, 1977)
Slovenia. Drago Jančar. To noč sem jo videl (Modrijan, 2010)
U.S. Abraham Verghese. Cutting for Stone (Alfred A. Knopf, 2009)
U.S. Dan Simmons. The Terror (Little, Brown and Company, 2007)
U.S. Donna Tartt. The Little Friend (Alfred A. Knopf, 2002)
U.S. Junot Díaz. The Brief Wondrous Life of Oscar Wao (Riverhead, 2007)
U.S. Philipp Meyer. The Son (Simon & Schuster, 2013)
U.S. Jonathan Franzen. Purity (Farrar, Straus and Giroux, 2015)
U.S. Jonathan Franzen. The Corrections (Farrar, Straus and Giroux, 2015)
U.S. Toni Morrisson. Beloved (1987)
U.S. Hanya Yanagihara. A Little Life (Doubleday, 2015)
U.S. Adrian Jones Pearson. Cow Country (Cow Eye Press, 2015)
France. Patrick Modiano. L'Herbe de Nuit (Gallimard, 2012)
France. Michel Houellebecq. Soumission (Flammarion, 2015)
Schweden. Fredrik Backman. En man som heter Ove (Forum, 2012)
South Africa. John Maxwell Coetzee. The Childhood of Jesus (Jonathan Cape, 2013)
Peru. Jorge Mario Pedro Vargas. Llosa. El Heroe Discreto (ALFAGUARA, 2013)
If using any of Russia Beyond's content, partly or in full, always provide an active hyperlink to the original material.