RBTH: Your novels are very diverse and have almost nothing linguistically in common with each other. Why and how do you invent such different forms of language?
Alexei Ivanov: This is basically a conscious device that I apply when writing my novels. Each book has its own linguistic component because each has its own social group. For instance, Nenast'e ("Bad Weather") is about a group of Afghan War veterans, who are on the bottom of society. They're quite rough, and I used a lot of expressions to do with war and military things. Obviously, I wouldn't write in the same way about a group of medieval Russians.
My new novel, [a second part of the Siberian-set novel, Tobol], is quite multicultural, and it has a mix of languages. For instance, the Chinese characters speak a bureaucratic language of the Chinese elite, and the people from Bukhara speak in a flowery way. The Old Believers speak almost in Church Slavonic because they don't accept contemporary language. There's nothing strange about this approach. It'd be very strange if I made them all speak to each other in the same way that people speak to each other now.
RBTH: Tobol is set in Siberia during the era of Peter the Great. Can you tell us more about this novel?
I wanted to write a new type of novel in the format of a TV series, with a variety of textures. There are multiple plots: the first shows the governor trying to build an empire in Siberia; and in the second, architects are creating a new kremlin. Also, missionaries are trying to impose Christianity on the natives, the local shaman raises spirits to attack the Russians, and an Asian merchant is illegally trading furs abroad. The Chinese start a war with natives living in the steppes and the Old Believers are preparing mass self-immolation…
RBTH: You seem to write novels with elements from several genres: historical, adventure, fantasy. Is this something you do deliberately?
When I start writing a novel I try to decide for myself what the main theme of this novel is, and that determines the genre. In The Geographer who Drank his Globe Away I try to answer the question: "if there was a saint living among us, how would he live?" and it turned out to be quite a satirical novel. In Nenast'e the question was: "what exactly were the main problems in the 1990s and why have they not been solved?" and so I wrote a criminal story.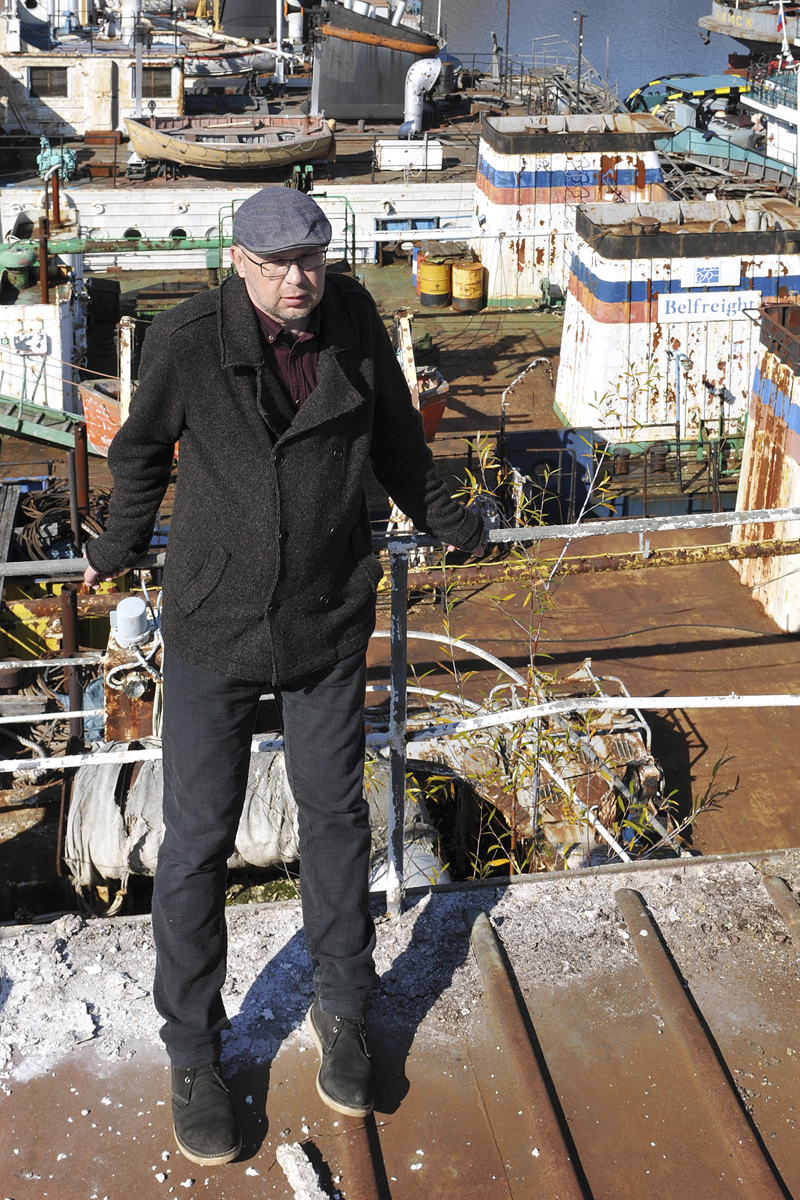 Ivanov during the production of 'The Geographer who Drank his Globe Away' movie. Source: ivanproduction.com
RBTH: Is your mix of styles postmodern? Do you see yourself as more modern or more traditional?
Neither, really. Modernists in Russia are rooted in some kind of tradition. Many Russian adherents of modernity just copy the western postmodern world, and they do it in a derivative way. They don't create anything new. I don't believe that either modernists or traditionalists define the Russian literary process. In the West, there are TV series like Game of Thrones that successfully combine different genres. It mixes the high ideals of fantasy with historical realism to make something new.
RBTH: Which modern writers would you recommend?
I like Orhan Pamuk very much. He's interested in the same things as I am – in descriptions of self-sufficient, closed communities. Among British and American writers my favorites are not new: Graham Greene and Frederick Forsyth. But I really like the New Zealand-based writer Eleanor Catton, who wrote The Luminaries.
RBTH: What else, besides Game of Thrones, do you watch on TV? And did you enjoy working in TV and film?
I watch mostly series that win Emmy awards, and I've seen about 70 percent of them. I worked on film versions of my novels, Heart of Parma, and Tobol, but after Tobol I asked my name be removed from the credits because I didn't like what the director did. I no longer want to be a screenwriter.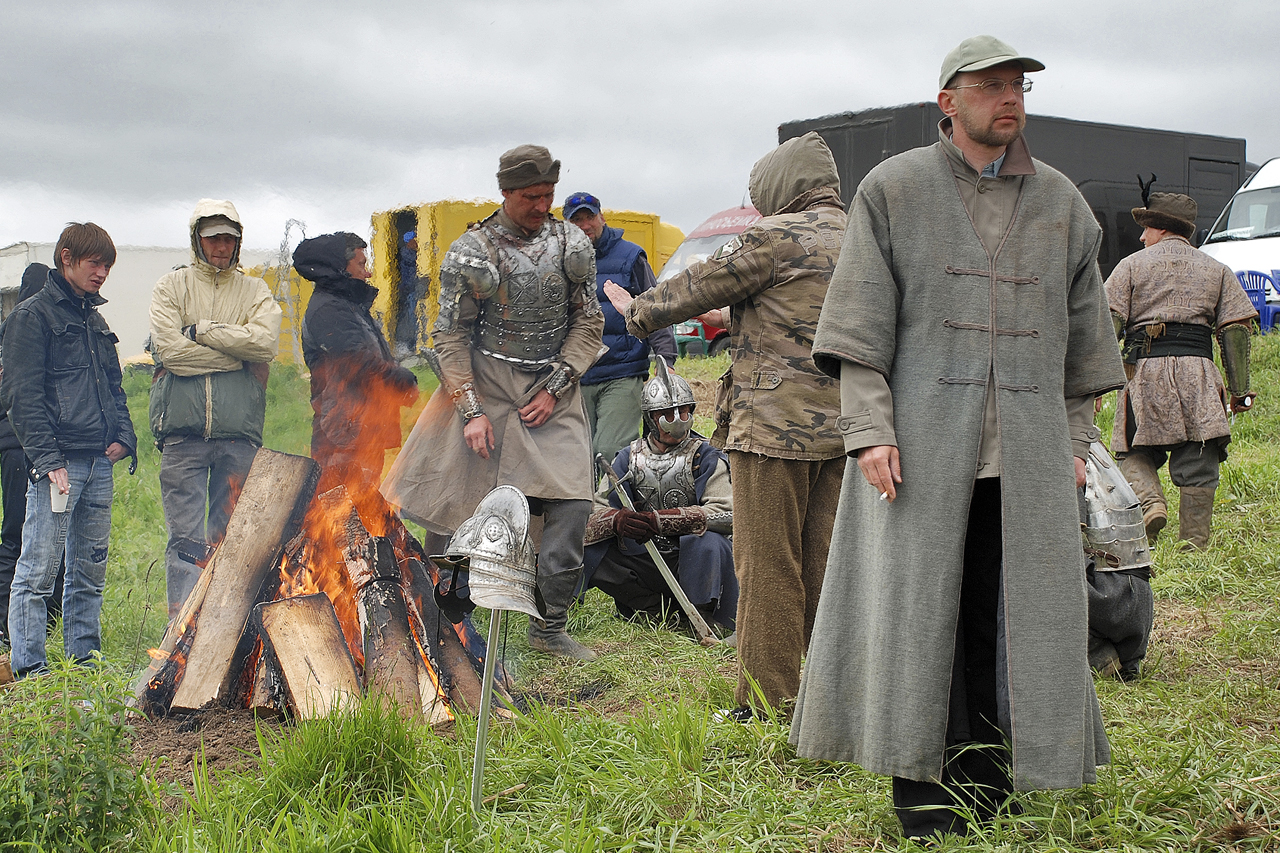 Ivanov taking part in the production of 'Tsar' movie under his script. Source: ivanproduction.com
RBTH: You also made a TV documentary series, Ridge of Russia, about the beauty and history of the Urals. Do you think it changed the way people see the Urals?
No. Unfortunately, one series is not enough to change the way people view things. But at least a lot of people saw that the Urals is an exceptional region.
RBTH: Would you say that it's quite unusual for a famous Russian writer not to live in Moscow or St. Petersburg?
Yes. I'm the only one.
RBTH: Really?
Well, mainstream writers tend to live in Moscow or St. Petersburg. Sometimes people who work in specific genres, like detective novels or children's fiction, live elsewhere.
RBTH: You told Kommersant in an interview that your novel Nenast'e is about: "how people look for a way to believe each other in a world dominated by predators." Do you still feel the world is dominated by predators and liars?
Generally speaking, yes. You know, the world is a complex place so it's not right just to single out one category, but in real life only the more aggressive people win.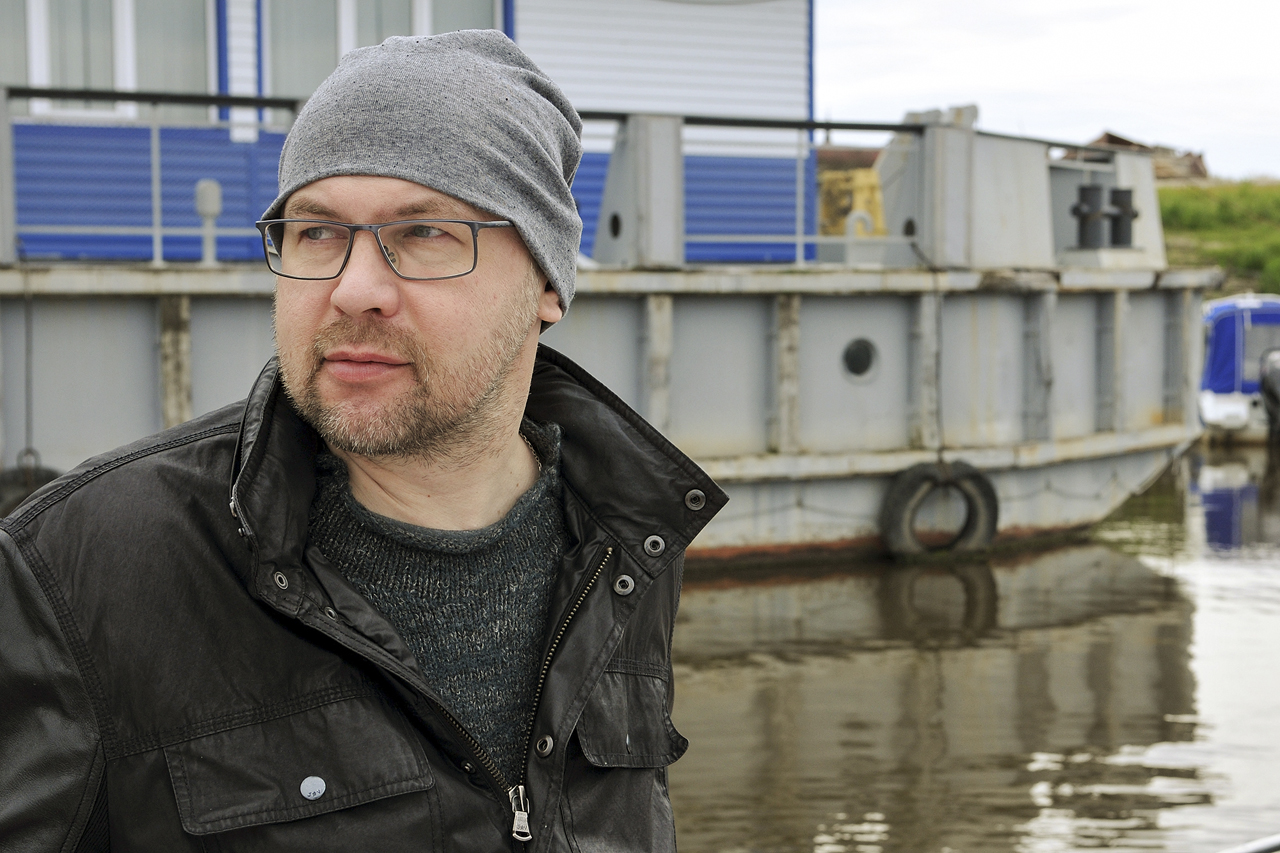 Alexei Ivanov on the bank of Tobol river. Source: ivanproduction.com
RBTH: And what about the Internet? Do you feel it's a force for good?
Not really. Very often Russian writers can see problems where others don't see them yet. My main problem with the Internet is that life is shifting from the real world to online and that is very dangerous for culture.
RBTH: You came from a family of shipbuilders. Were you ever tempted to follow the family trade, or did you always want to be a writer?
I think I do continue the family tradition. My mother was a diehard traveler. She traveled all over Russia and that's what I like doing. Also, I want to write a novel set during the Civil War about civilian ships that were redesigned as battleships. And I want to write a non-fiction book about the history of the Russian river fleet.
If using any of Russia Beyond's content, partly or in full, always provide an active hyperlink to the original material.