Book review: The Pirate Who Does Not Know the Value of Pi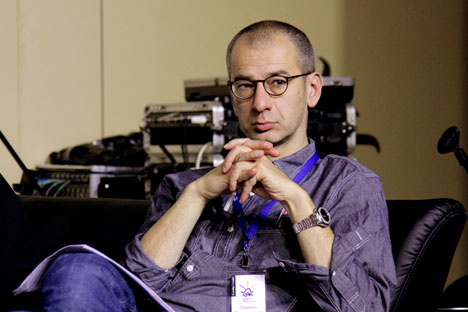 Eugene Ostashevsky started writing poetry in high school, at once in English.
Alexandra Guzeva
A pirate sails "alone, far from home", with a sentient parrot as his only companion. They philosophize, bicker and party on board their ship, until they are finally shipwrecked, which only causes more conflict.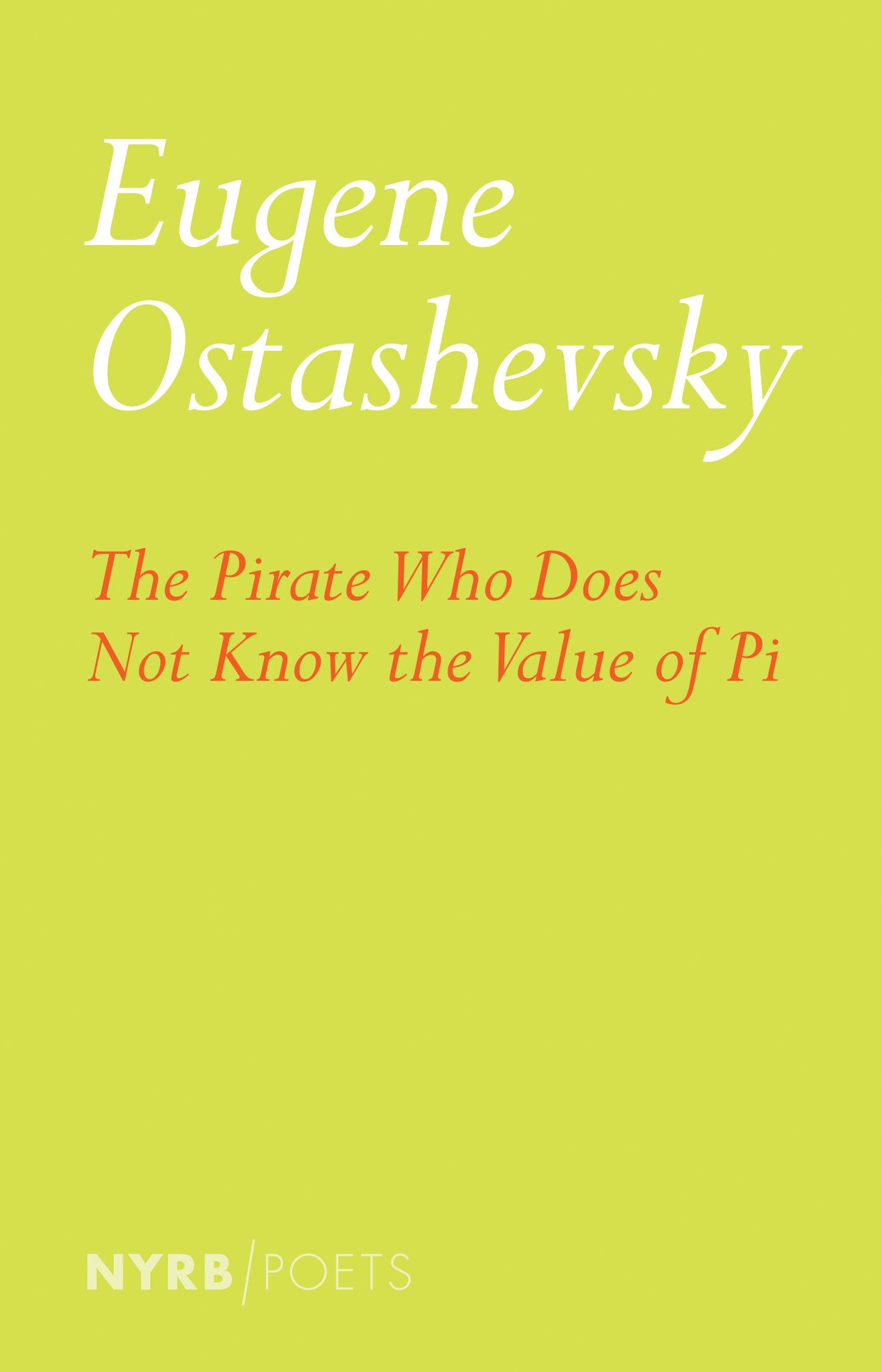 Source: NYRBAn illustrated novel in verse, or a set of surreal poems that tell a (sort of) story, Eugene Ostashevsky's new book The Pirate Who Does Not Know the Value of Pi is a strange creation. It splices a contemporary world of Nokia phones and hip hop with centuries-old adventurers' tales, mixing emojis with references to Shakespeare, mathematical formulae and linguistic hypotheses with German signs and Russian lyrics.
Ostashevsky's previous works include several books of poetry and OBERIU, an anthology of writing by Russian absurdists. On his page as a Liberal Studies professor at New York University, Leningrad-born Ostashevsky writes that his interests lie at the intersection of poetry, philosophy, language, math, epistemology, and translation, adding: "Unfortunately, such an intersection might not exist." This statement is a fair summary of Pirate, a book in search of this (possibly mythical) meeting point, pursued via Ostashevsky's characteristic love of wordplay.
Pirrrrate's lexicon
Running through the new poems is a thread of piratical humor ("2πARRRGH!"). Puns are the lifeblood of the text ("In the beginning was the pun," Ostashevsky writes). The pirate's flag has become a "Jolly Roget" and thesaurus-like lists of words are embedded in the poems like chests on treasure islands. Words that start with the same letter pile themselves into melodic, comma-less tongue twisters: "carrying cucumbers comfits confetti/coriander cardamom cake." Elsewhere a list of boats, including "dhows, dinghies, baidarkas,/catamarans and clippers", becomes a rhythmic backdrop for a ballad of piratical adventures.
A lightly-worn layer of research into actual piracy and parrots is consciously subverted by throwaway comedy. The conversational style – including "like" as a filler word – is appealingly intimate. But under the humor and historicism are some big themes. The voyage, as they often are, is transparently a metaphor for life and the pirate-parrot become an every-couple, deconstructing their own relationship with a mix of familiar bitterness and affection. The poetry often sounds like children's nonsense rhymes, but deals with philosophical paradoxes and existential angst.
Language of every kind is at the heart of Ostashevsky's little book of prose-poetry; the world only acquires form "in contact with language," the pirate believes. Words are both the only thing that matters and the means of subverting the world they have created. "You violated the language game!" says the parrot and the pirate "transgressively, triumphantly…" agrees.

Eugene Ostashevsky reading The Ballad of the Pirate and His Parrot
Playing with a reader
Drawings by Eugene and Anne Timerman interrupt the text, which is further broken up by different sizes of font, circular poems and superscripts. The intricate patchwork of incongruous forms, styles and cultural references includes allusions to Edgar Allan Poe, Jack Spicer or T.S. Eliot. In a note at the end of the book, Ostashevsky points out that The Pirate Who Does Not Know the Value of Pi "appropriates from a plethora of sources, some acknowledged and some pirated." From popular Yiddish songs to John Locke's philosophical Essay Concerning Human Understanding, an eclectic mix of textual textures is a key feature of Ostashevky's postmodern absurdism.
In its obsessive self-reference, the verse novel plays knowing games with the reader. "What's even the/ meaning of this book?" they ask each other. The dialogues between the pirate and his parrot have an unsettling metafictional undertone: "Will we exist when this book's over?" the pirate asks suddenly. "If it's a good book," says the parrot.
And is it a good book? Ostashevsky's playful verse is deliberately tricky to evaluate. Sometimes his crazy repetitions echo toddler-speak ("howl-vowel", "fun pun") while other lines evoke lonely subjectivity, asking: "Is this what adulthood is like for everybody?" This poetry captures emotional realities with moments of fleeting lyricism: "Isn't what you feel always shifting, like a gull between heaven and earth?" asks the parrot. The ridiculous jokes and whimsical soundscapes are all part of the poet's exploration of unfathomable, tragicomic human experience.
Starting at Princeton on April 3, Ostashevsky is holding a series of events focused on Pirate. For the author's full schedule, visit nyrb.com
Read RBTH interview with Eugene Ostashevsky here>>>
If using any of Russia Beyond's content, partly or in full, always provide an active hyperlink to the original material.