Ernest Hemingway kept about 50 cats in his home. Mark Twain's trained cats could pretend to be sleeping. Poet William Wordsworth would constantly read poems to his dog, and Kurt Vonnegut once said, "A dog is more of a muse than women because, unlike the latter, it is always near you." RBTH remembers Russian writers' famous four-legged companions.
1. Leo Tolstoy and horses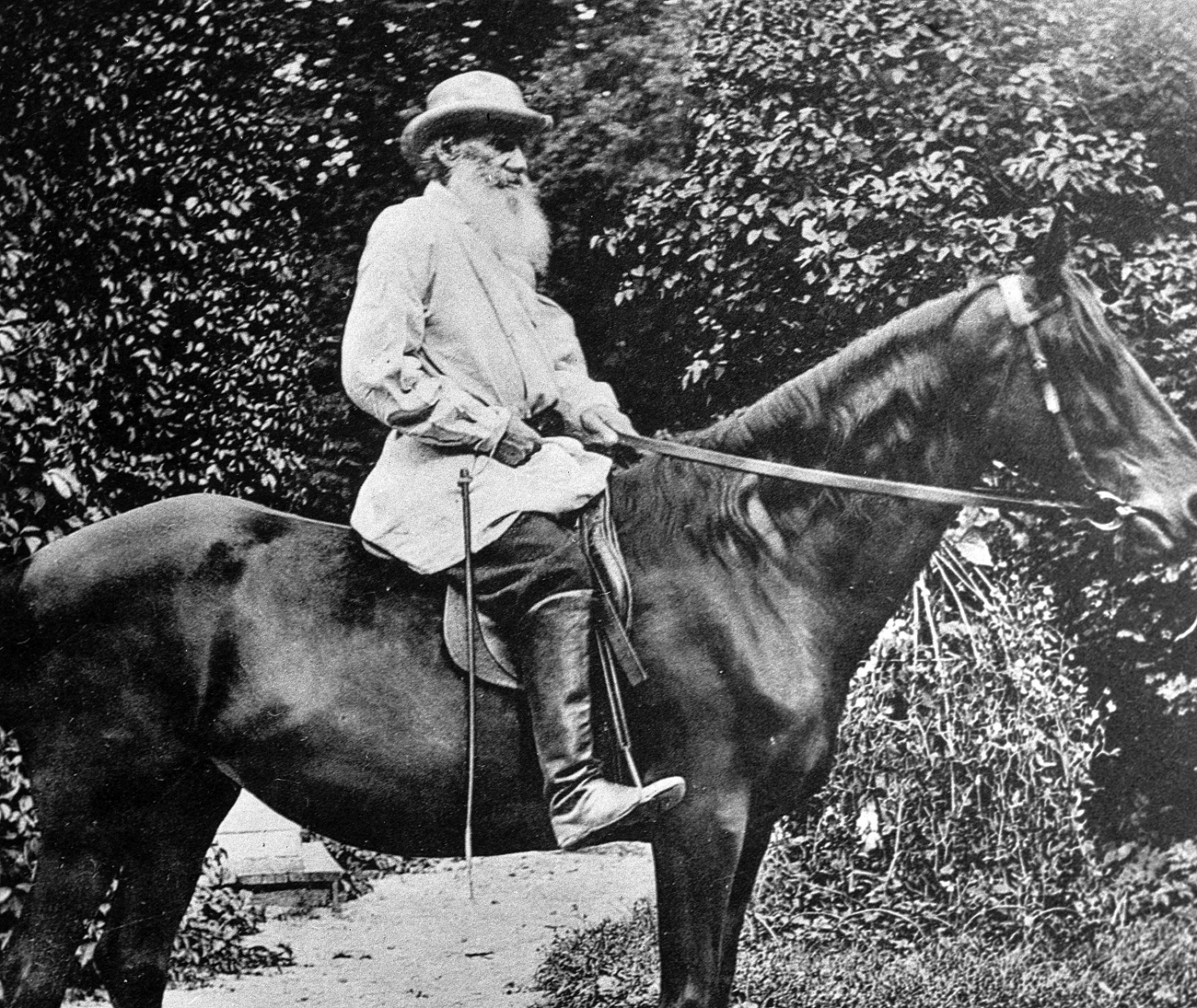 Leo Tolstoy riding a horse in Yasnaya Polyana. Source: RIA Novosti
Leo Tolstoy loved horses very much and went horseback riding all his life. This helped him combat boredom and feel united with nature. Horses were also the protagonists in many of his works. His well-known story "Kholstomer" was written from the horse's point of view. There was also Fru-Fru, the horse that Vronsky fell off during the races in the novel Anna Karenina.
2. Anton Chekhov and his dachshunds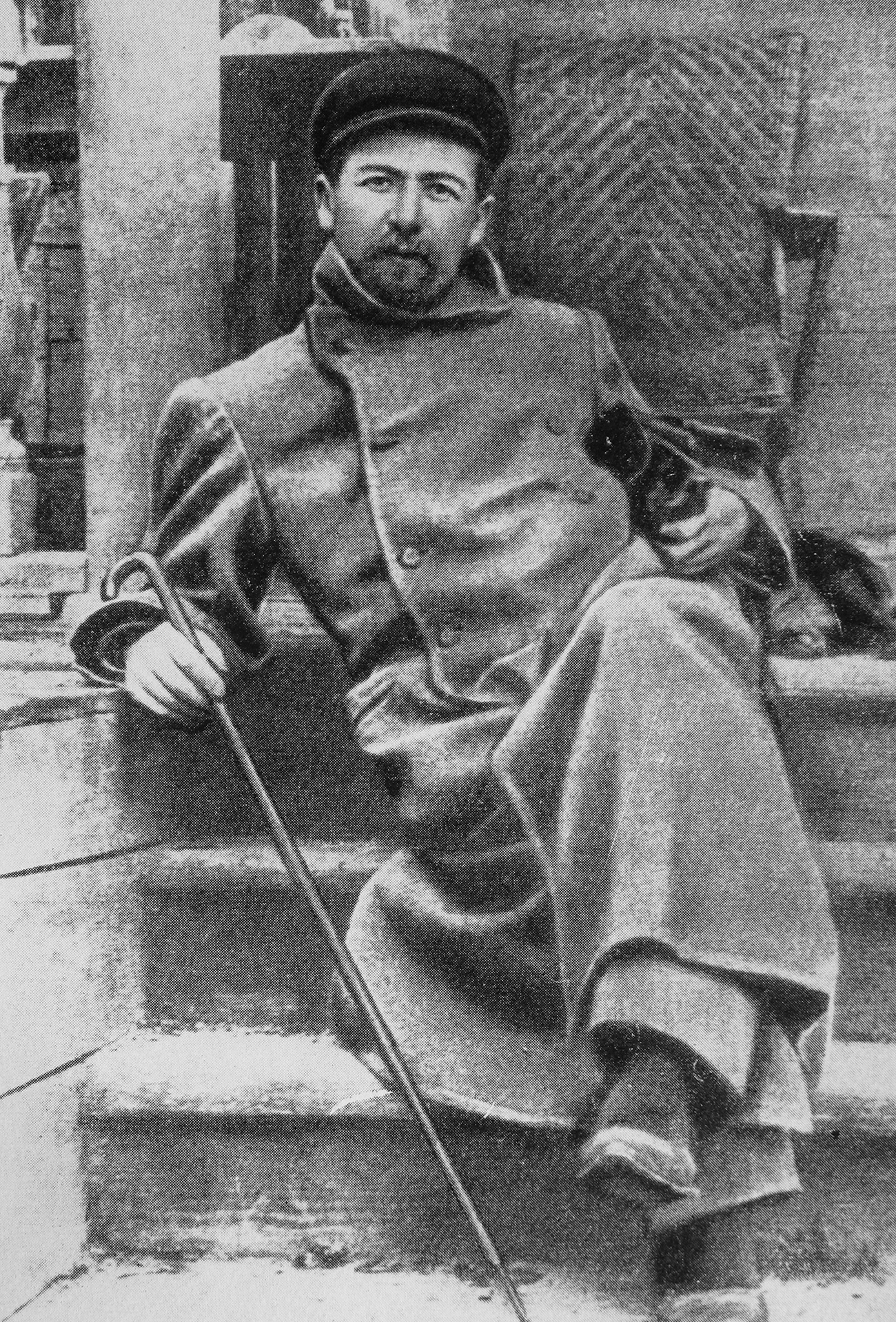 Anton Chekhov and Khina the dog in his Melikhovo estate in Moscow Region, 1897. Source: Public domain
The writer was a great lover of dachshunds. Two dogs lived on his suburban Moscow estate, Melikhovo, and were named Brom Isaevich and Khina Markovna. Chekhov was a practicing doctor, and these animals were named after 19th-century medicines. He would speak with them for hours. Today a bronze monument stands at the Melikhovo museum-reserve in honor of Brom and Khina, and canines from all over the country visit the site during the All-Russian Dachshund Festival.
Once Chekhov brought a mongoose home from Sri Lanka, and the dachshunds, in the writer's words, shied away from it. The mongoose was very rowdy in Chekhov's home. He would dig up everything in his way, knock over flowerpots and tousle Chekhov's father's beard.
3. Vladimir Mayakovsky and his bulldog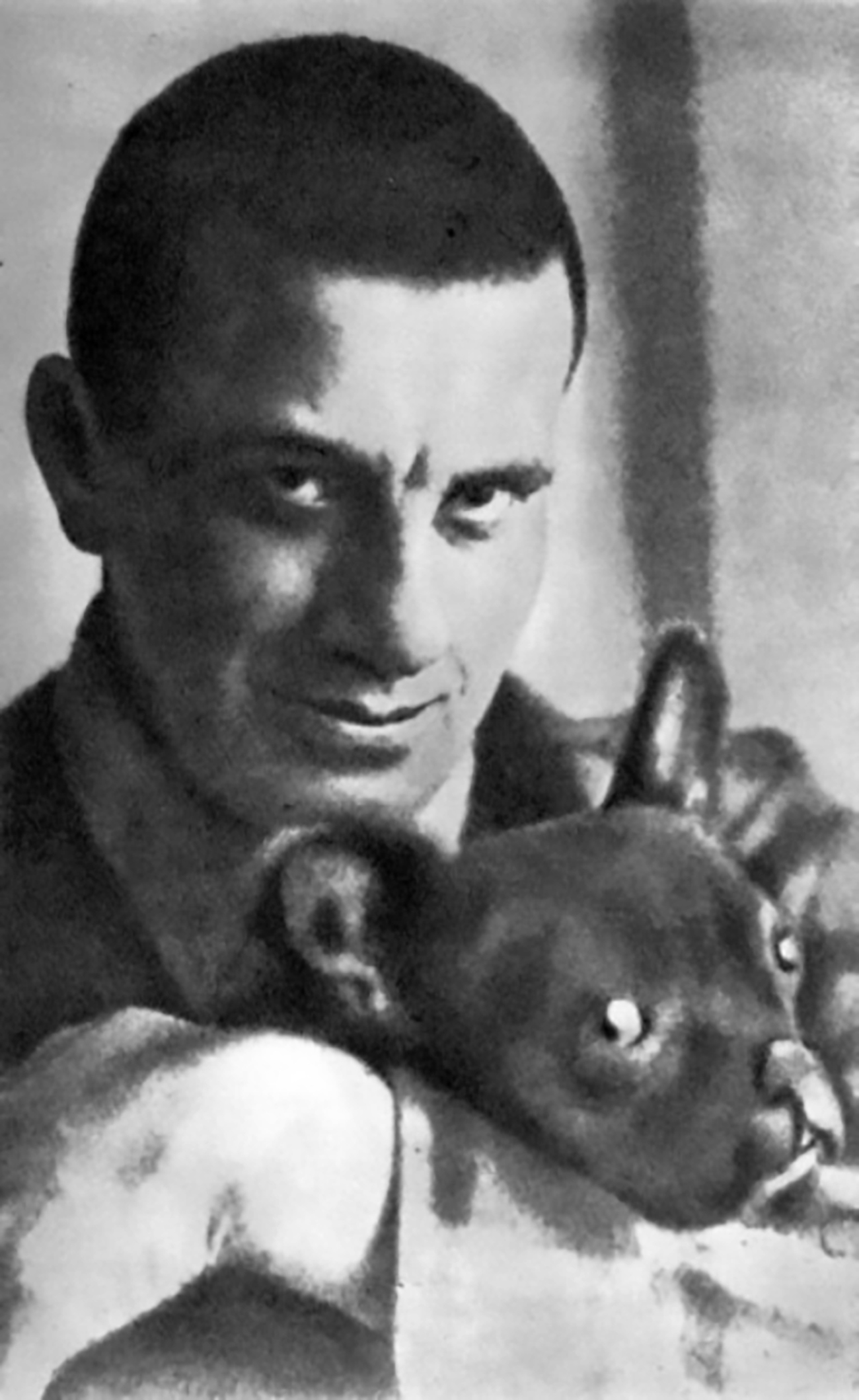 Mayakovsky and his Bulka the dog. Source: Archive Photo
Mayakovsky loved visiting France, and every time he would bring back extravagant souvenirs. Once he returned with a dog that was very popular in bohemian society – a French bulldog. The poet named it Bulka and took it with him on all of his travels. Mayakovsky's friends used to say that the dog caused a lot of trouble, and he often had to find homes for her puppies.
Read more: 'I would like to live and die in Paris': Mayakovsky abroad
4. Vladimir Nabokov and his dogs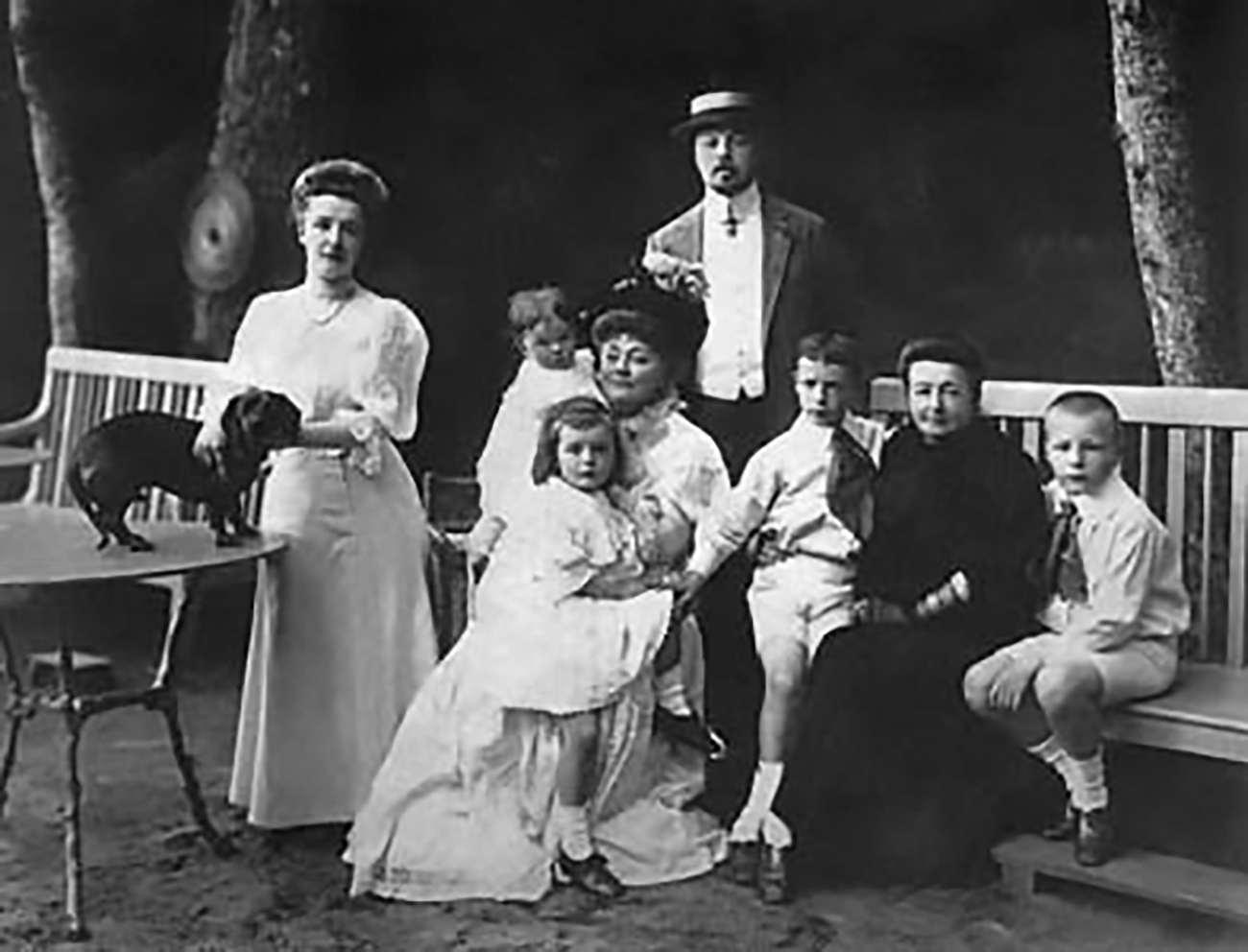 Vladimir Nabokov (3rd from right) and his family. Source: vladimirnabokov.ru
Entire generations of dogs lived in Nabokov's childhood home. The writer's mother loved brown dachshunds, and eventually, Vladimir also acquired dogs of the same breed. The first was called Lula and her puppy was named Box I. The last dog in the family was named Box II and was a descendant of Anton Chekhov's famous dachshunds. Nabokov emigrated to Prague and lived there with Box II. His contemporaries would recall that he often walked his dachshund on the streets dressed in a thick custom-made coat.
5. Joseph Brodsky and his cats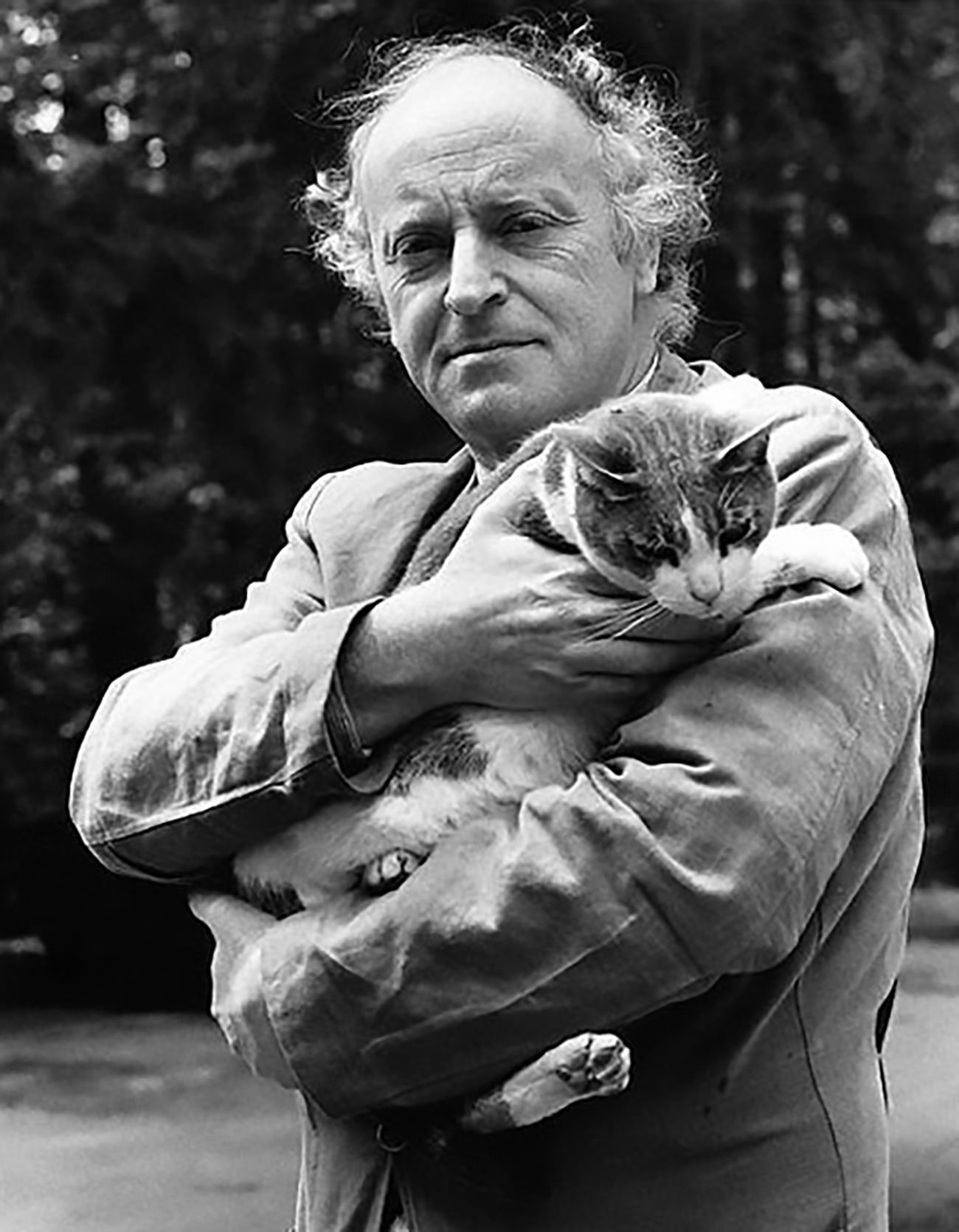 Joseph Brodsky. Source: iosif-brodskiy.ru
Cats were Brodsky's constant companions. He is seen in many photographs with them. There is even a story about the poet's bond with cats. Once a journalist came to speak with him and after their conversation, as a token of deep respect for the guest, Brodsky offered to wake up his favorite cat.
"I am like a cat. Look there – a cat. A cat couldn't care less if there is the Pamyat' (Memory) Society. Or the Communist Party Propaganda Department. He is also indifferent to the U.S. president, whether he exists or not. How am I any worse than this cat?" Brodsky once said in an interview.
6. Sergei Esenin and his dog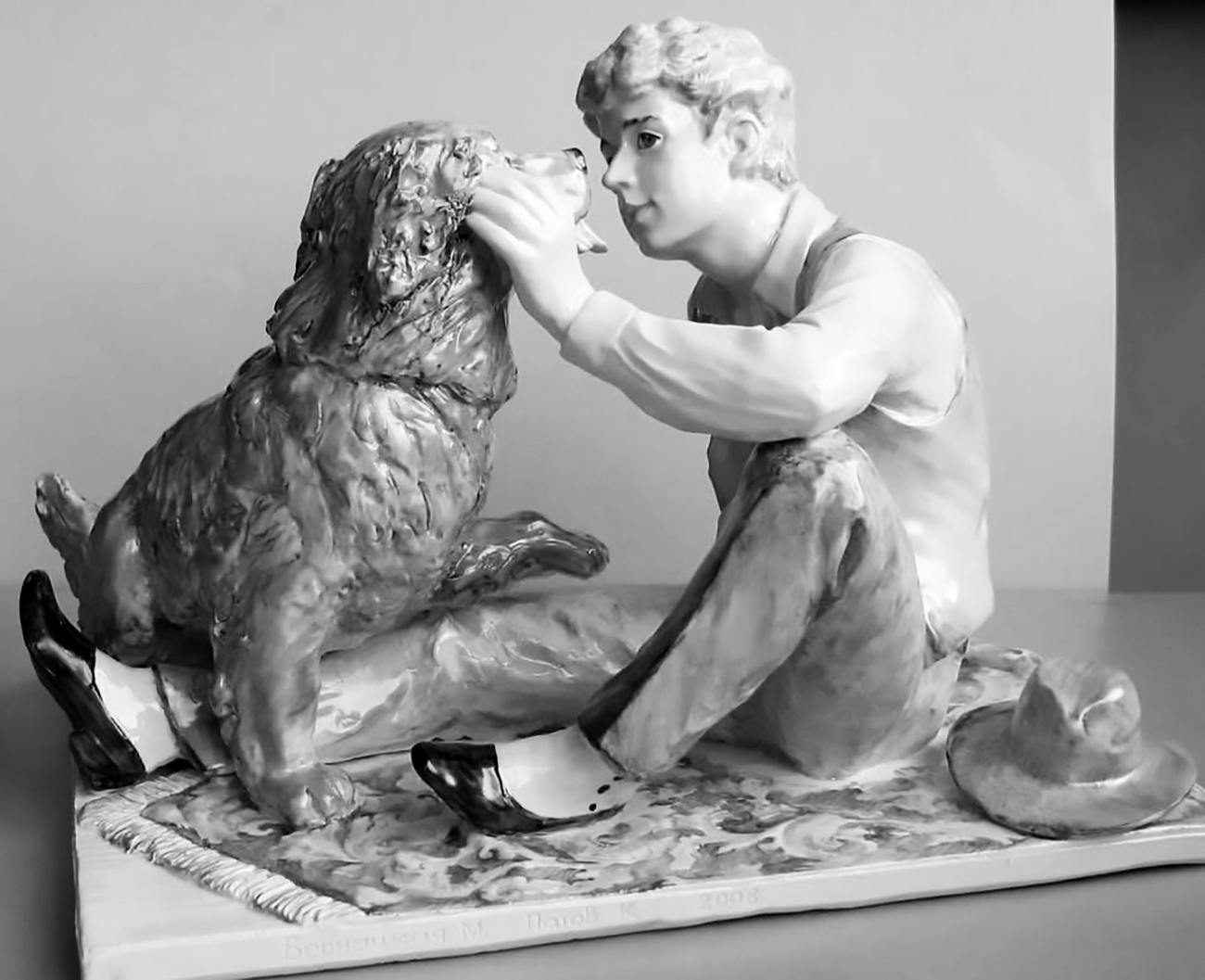 Sergei Esenin and Jim the dog. Source: esenin.ru
Once, the poet saw a trembling red-haired puppy at a street market. The vendor said it was a purebred. Esenin could not resist and bought the dog, whom he named the dog after himself. He was very happy with his purchase and showed the puppy to everyone who came to visit him. After a few days, Serezhka began whimpering and tousling his long ears with his paws. It turned out that he was an ordinary mutt, and his ears were hanging because they had been sewn on.
The theme of love for animals is often found in Esenin's poems. He saw a living soul in each bird, cow and horse in the village. He treated them delicately and with compassion. He confided his worries to dogs, as in the poem, "Jim, Give Me Your Paw for Luck." In his poem, "Song About a Dog," Esenin tells a moving story about a female dog that has lost her puppies.
7. Vladimir Sorokin and his whippets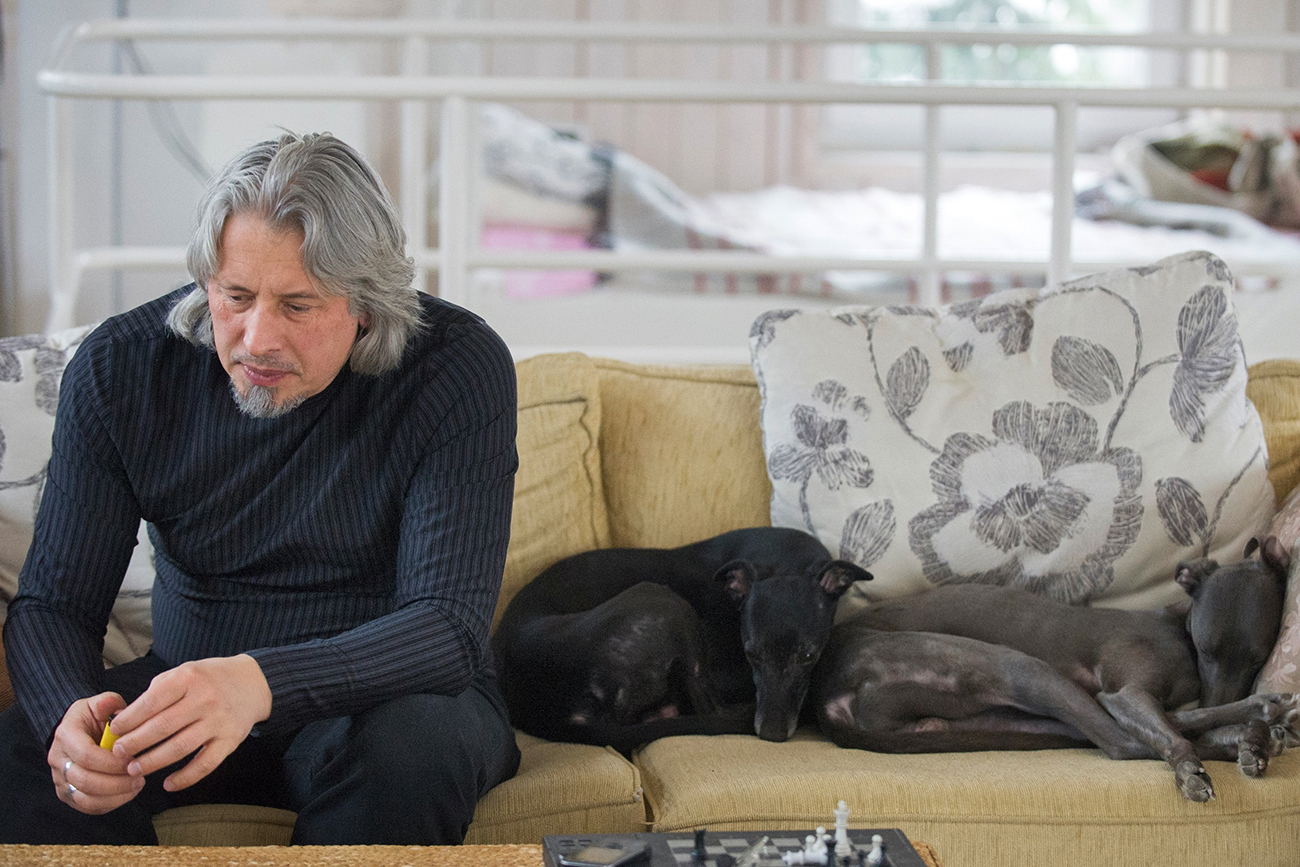 Vladimir Sorokin at his dacha. Source: Kommersant
In many photographs, the writer is seen with his enormous, aristocratic dogs. These whippets, Rom and Fom, are his favorite pets. In Sorokin's words, he enjoys surr
ounding himself with beauty, both animate and inanimate. "The environment in my home needs to be beautiful," he said. He has also stated on many occasions that he agrees with Fyodor Dostoevsky's famous phrase: "I would even risk repeating Fyodor Mikhailovich's maxim – 'beauty saves the world.'"
8. Darya Dontsova and pugs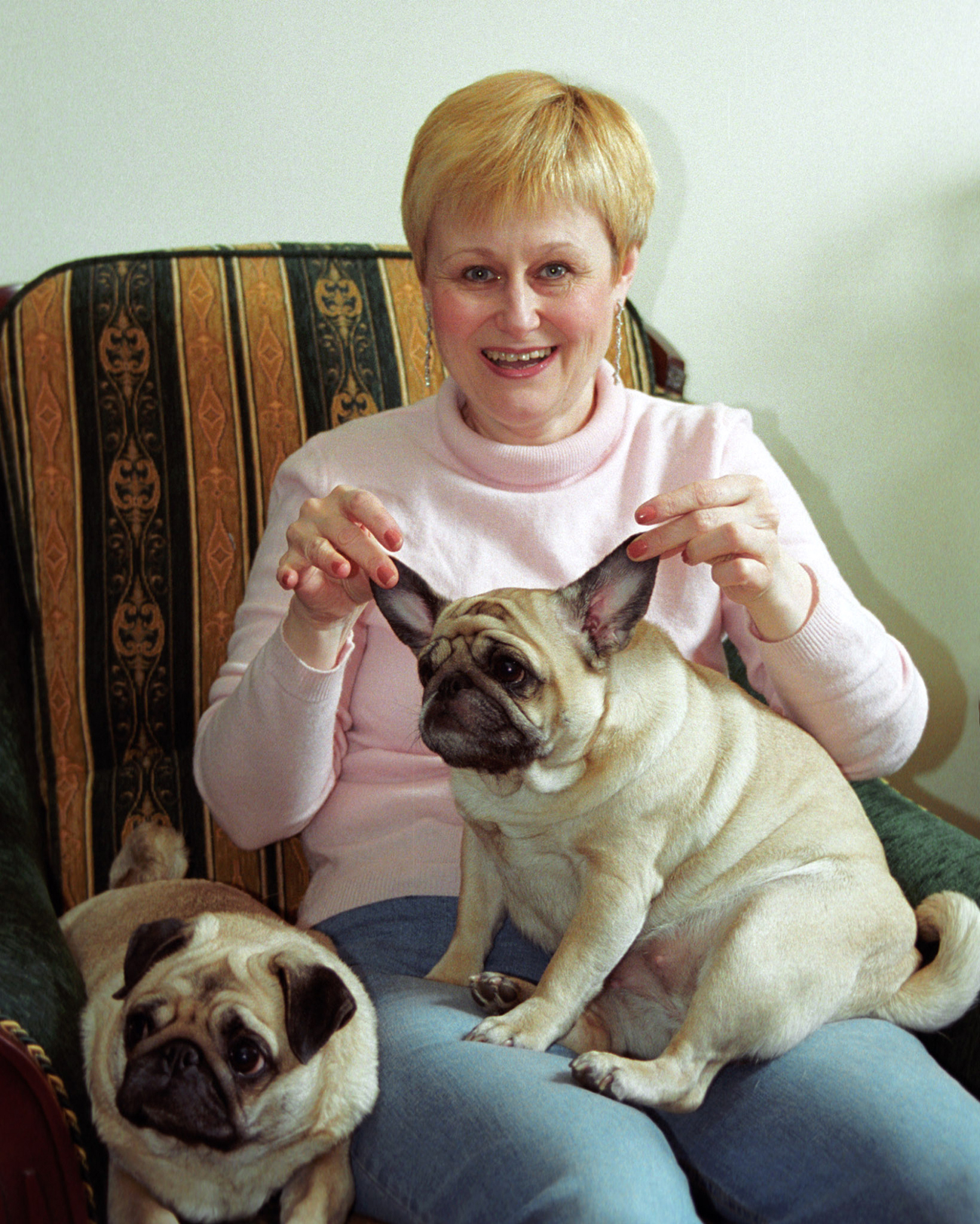 Darya Dontsova. Source: Grigoriy Sisoev/TASS
A very popular author of ironic detective novels, Darya Dontsova, is frequently associated with pugs. These days she publishes several popular bestsellers a year, and each cover contains a photograph of her surrounded by these dogs. She calls her suburban home a "pug-house" and admits that practically everything in her house has an image of a pug on it. Her collection contains several thousand souvenirs, as well as lamps, curtains and even blankets.
If using any of Russia Beyond's content, partly or in full, always provide an active hyperlink to the original material.