1. Nikolai Gogol Library
First opened in 1918, the Gogol Library was turned from a regular old athenaeum into a modern multimedia center several years ago. Its halls can now be easily transformed into co-working spaces, lecture halls or concert venues. There's still a cult of print books here, but at the same time, all classic literary works are renovated through live art performances, recitals, and plays, said Alina Keish, a student and a regular at the library.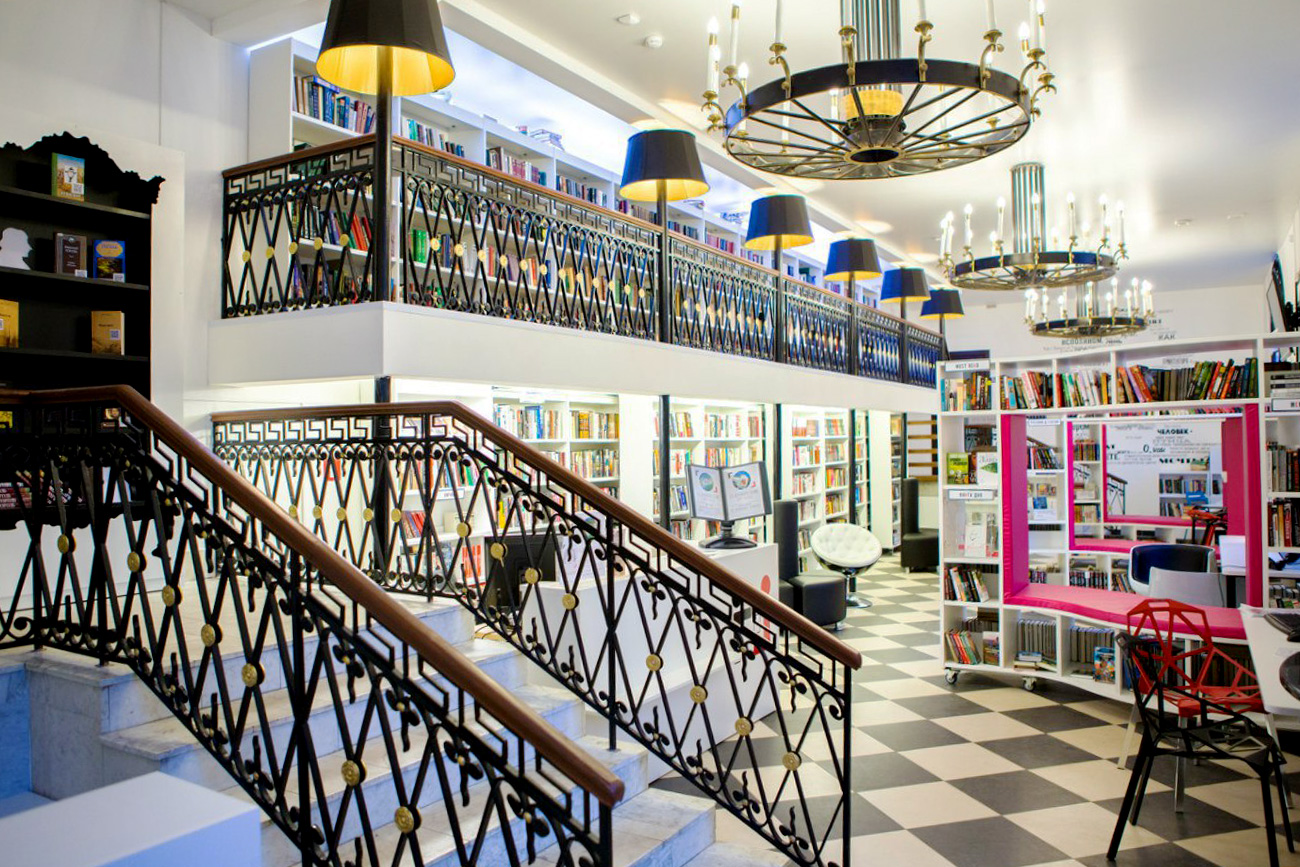 Source: Nikolai Gogol Library
On April 21, Gogol library will hold the 'Night of Horrors,' an entertainment event based of the horror stories of its famous namesake.
8 Sredneokhotinsky Avenue
2. Okhta Lab Library
Located in a mall, this library provides access to free e-books, maintains bookcrossing shelves, and serves as a platform for public art performances.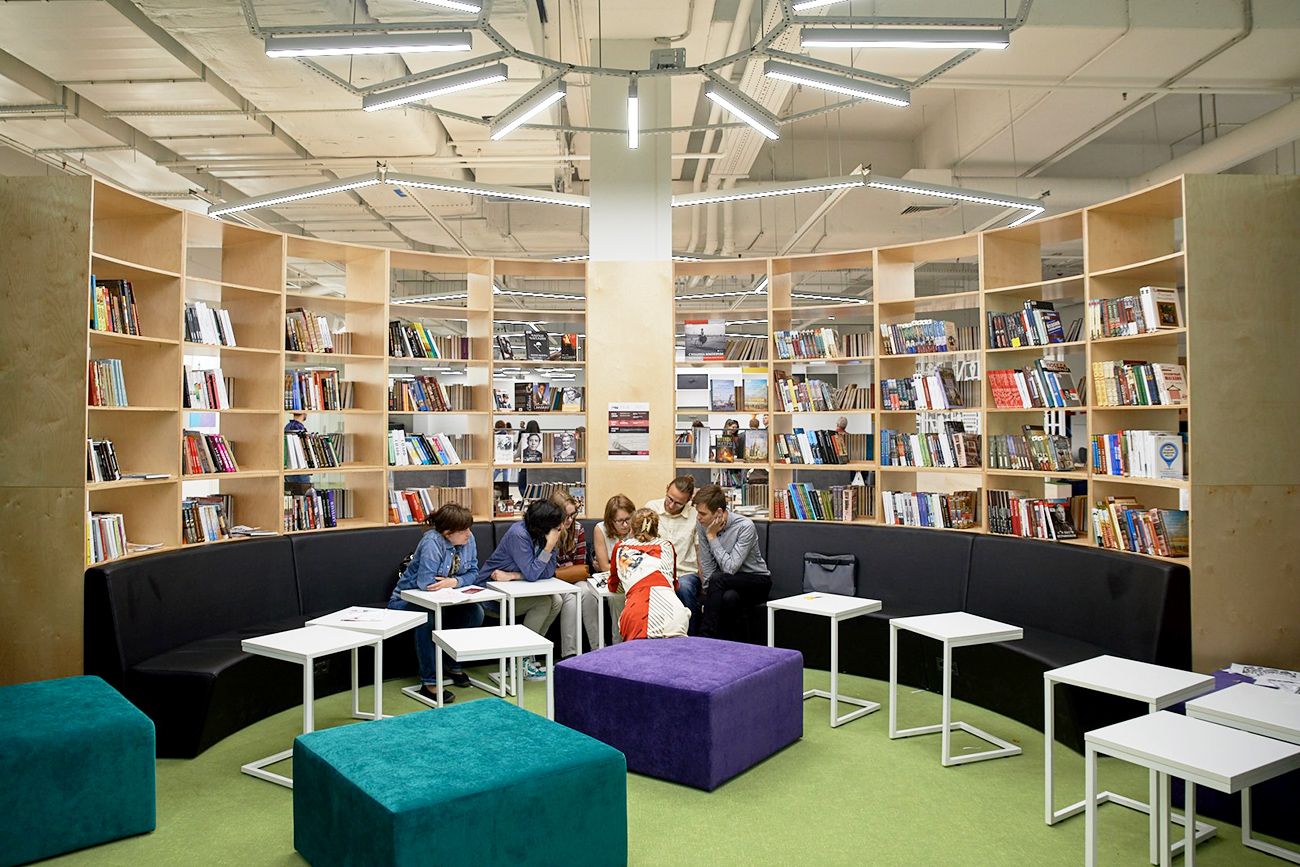 Source: Okhta Lab
Okhta Lab regularly holds free-for-alls with businessmen, media executives, artists, and scientists. It also promotes the Science Slam, a project where young scientists can present their research in the form of a stand up performance.
During Biblionight, visitors will be treated to what the library calls 'espresso' versions of all its programs, from workshops to silent film showings.
5A Yakornaya Street, Okhta Mall
3. Comic Book Library
The library contains a collection of over 3,000 comic books and graphic novels, all accessible for free. It also holds regular comic book creation workshops.
Another prominent feature is its extensive foreign languages collection, comprising books in French, English, German, Finnish, Spanish, Italian, Korean, Thai, and Hindi.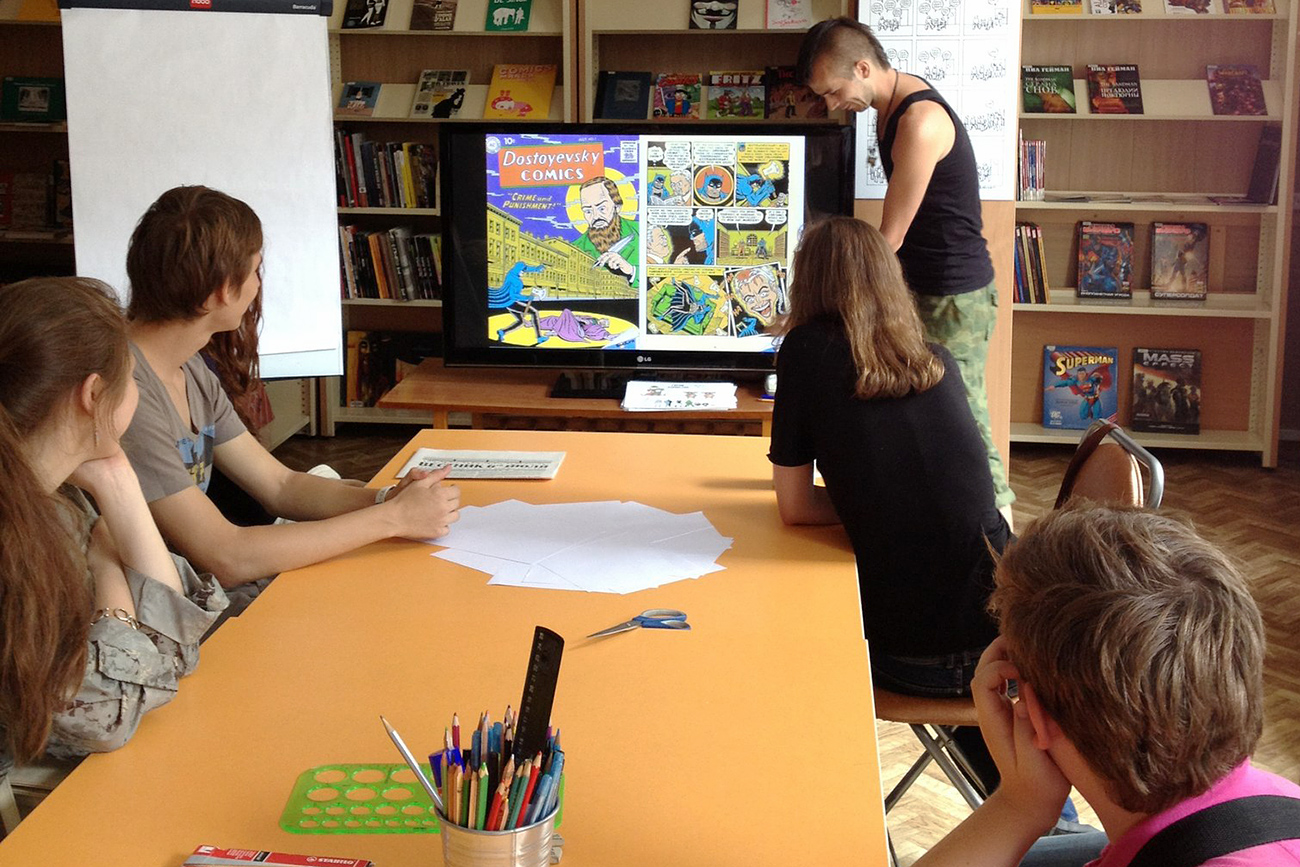 Source: Comic Book Library
During Biblionight, visitors will be able to take part in an 'interactive meeting' with superheroes.
30 7th Krasnoarmeyskaya Street (enter from the courtyard, accessible through the arch at 7th Krasnoarmeyskaya Street)
4. Book Capella, a Gothic library
Book Capella is an ambiance-oriented athenaeum, with a collection of pre-1917 books. Its interiors are styled after a study in an old castle or a Gothic chapel. To enjoy it, a visitor has to book in advance; a single visit ticket costs 7,000 rubles (about $123).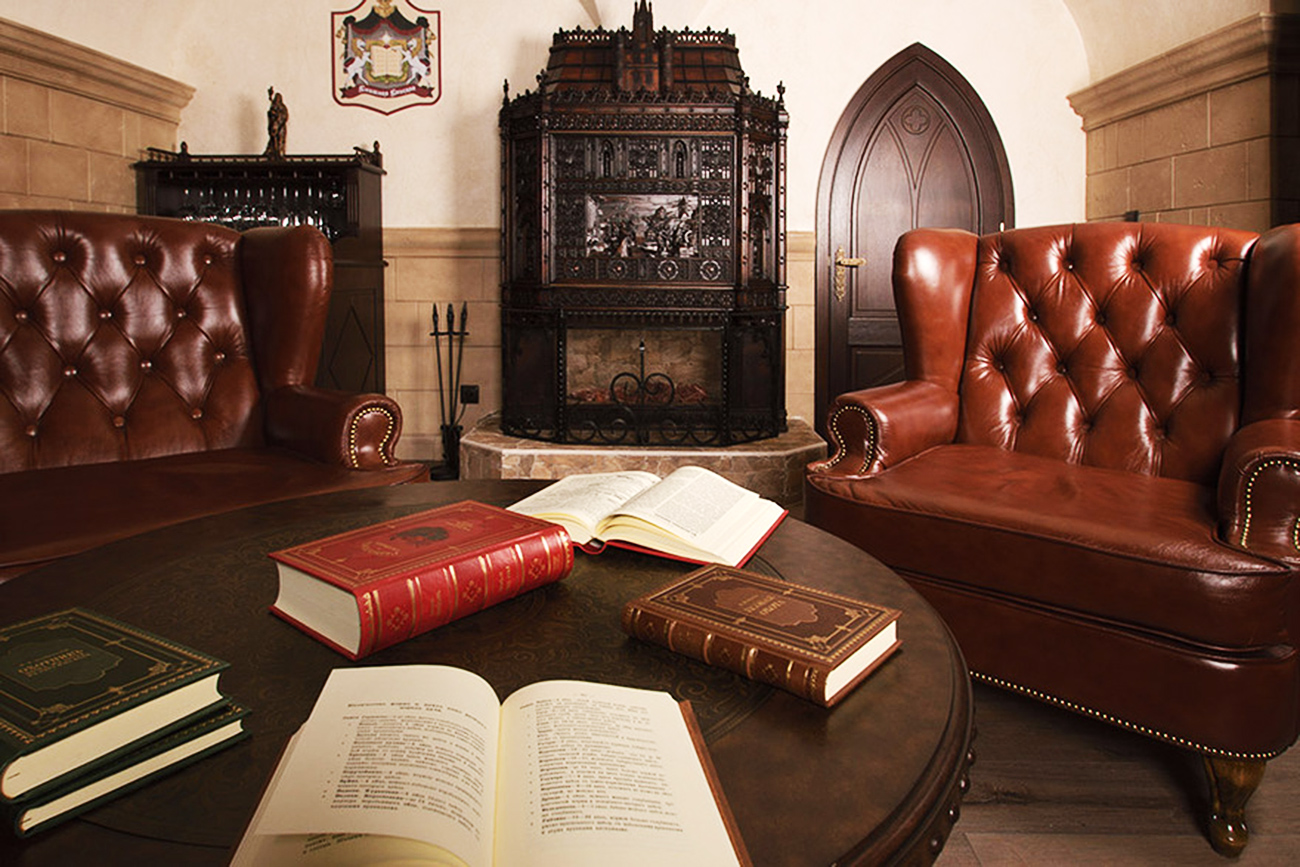 Source: Book Capella
While Book Capella is not holding any special events during Biblionight, the library will organize free tours in late April and in May.
Read more about Book Capella here>>>
5 Pochtamtsky Lane
5. M-86, a leisure and information center
Dubbed St. Petersburg's trendiest library, M-86 has several recreational spaces, a co-working hall equipped with hardware for media designers, and even a children's area.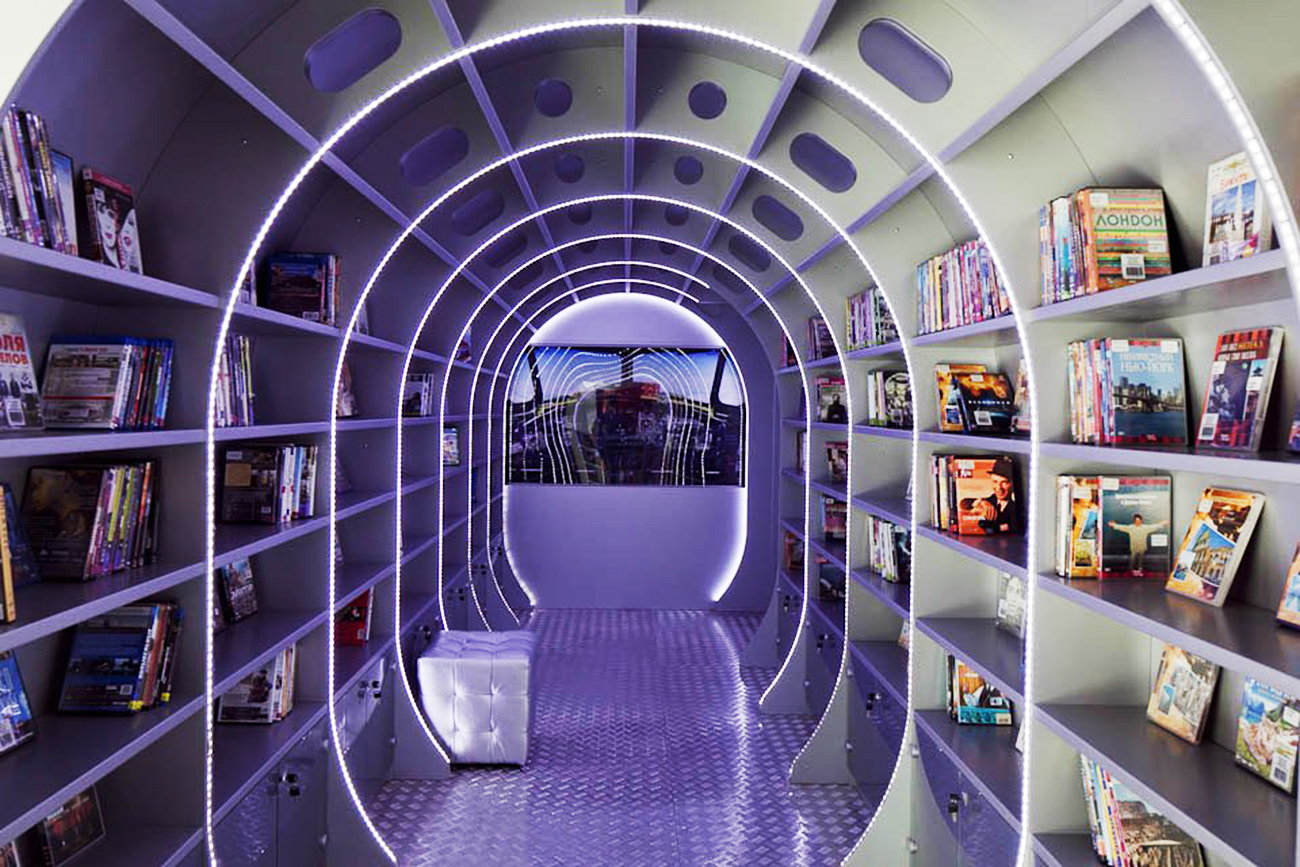 Source: M-86, a leisure and information center
The center also has a recording and visual engineering studio, and holds videoblogging, fashion and fashion history workshops. Staff at the center's tourism department can help any visitor arrange a route through St. Petersburg.
During Biblionight, M-86 will stay open until 9 p.m.
86 Moskovsky Avenue
6. State Library for the Blind and Visually Challenged
This is the first St. Petersburg library for the blind and visually challenged, and one of the largest in the world of its kind. The library keeps unique items, such as Russia's first books for the blind printed in embossed letters using the uncial script, as well as the first Braille books.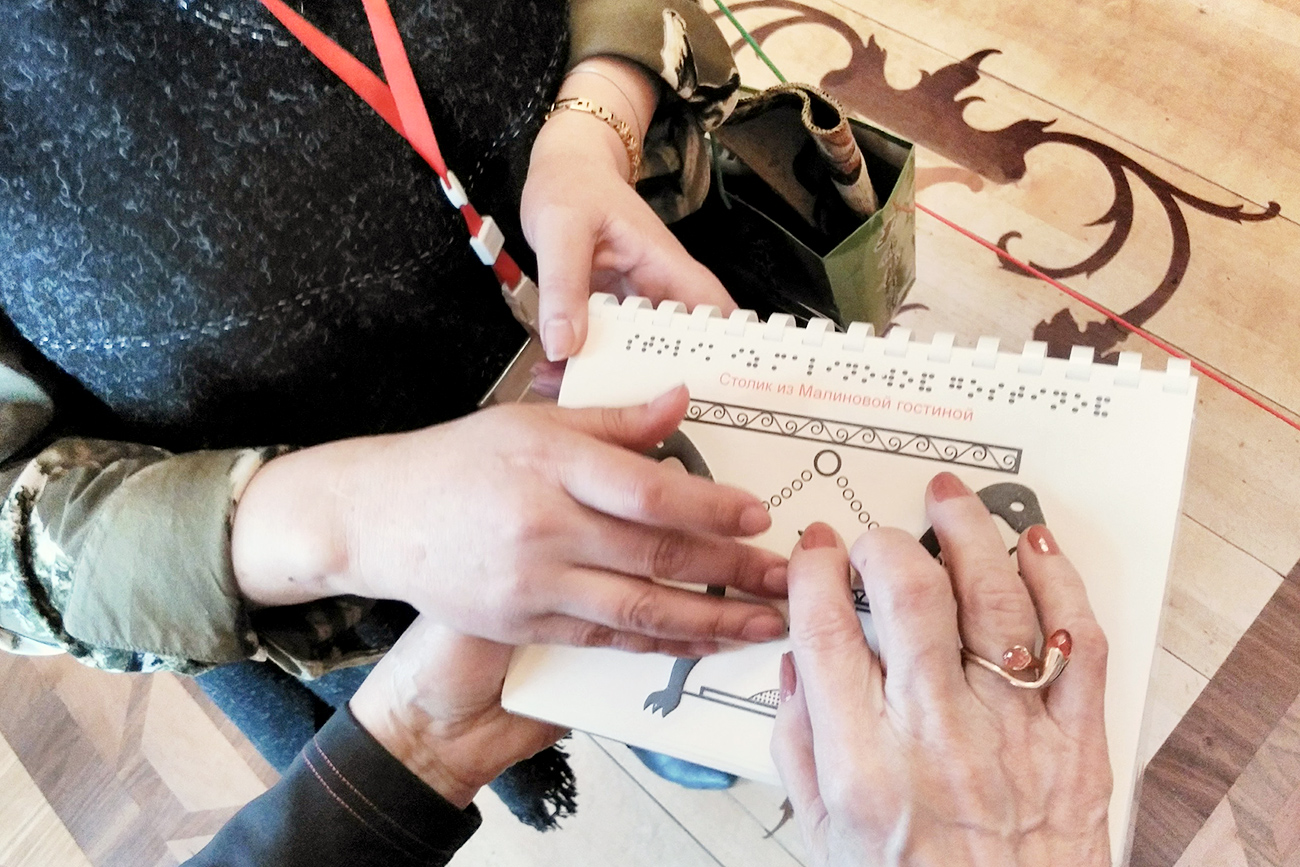 Source: State Library for the Blind and Visually Challenged
On April 21, the library will launch the 'Dead Souls. Improvisation' event, which is dedicated to the 175th anniversary of the publication of Nikolay Gogol's famous work. Visitors will be able to learn more about the audio descriptive commentary for the blind, take part in improv theater performances, and listen to theater pieces with their eyes shut.
11 Strelninskaya Street
7. The Russian National Library
The history of this famous library in the center of St. Petersburg dates back over two centuries. Today, more than 36 million books are kept here, including the Ostomir Gospels (the oldest Russian language manuscript, dating to the 11th century), as well as Voltaire's private library, acquired by Empress Catherine II.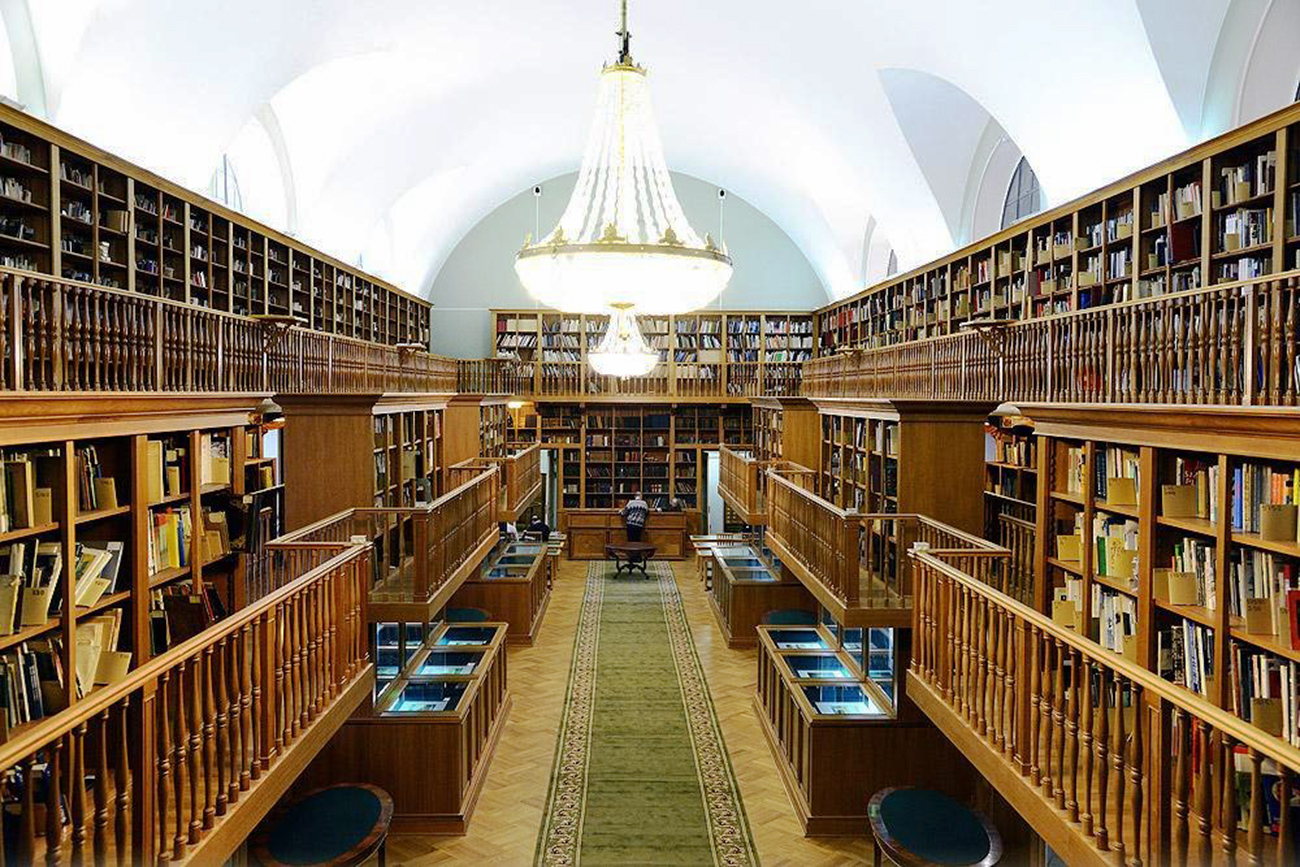 Source: The Russian National Library
On April 21, during Biblionight, all visitors will be able to see unique books from the library's collection: a copy of the Bible from 1504; books from the libraries of Cardinal Richelieu, Louis XIII and Louis XIV of France, Napoleon Bonaparte and Nicholas II of Russia; and old atlases dating back to 16th-19thcenturies.
1/3 Ostrovskogo Square
If using any of Russia Beyond's content, partly or in full, always provide an active hyperlink to the original material.