Legendary Soviet and Russian film director Eldar Ryazanov.
Антон Денисов/РИА Новости
In tribute to the memory of one of Russia's most beloved film directors, Eldar Ryazanov, who died on Nov. 30, 2015 at the age of 88, RBTH looks at six movies by the director that made a big impact outside the country.
Legendary Soviet and Russian film director Eldar Ryazanov passed away in Moscow in the early hours of Nov. 30 at the age of 88. According to media reports, the death was caused by pulmonary and cardiac failure.
"He made amazing films that are unlike any other," film critic Anton Dolin wrote about the director, writer, producer, TV presenter and professor on his Facebook page.
"Ryazanov was the likeliest and at the same time unlikeliest Soviet film director. He combined comedy and tragedy. Yet, he was no Proteus, who could take any shape or form; his style and intonation were instantly recognizable."
Ryazanov's first feature film, Carnival Night, made in 1956, not only became the biggest-grossing Soviet film of the year and developed a cult status in Russia, but was also awarded a special diploma at the Edinburgh International Film Festival.
In subsequent years, practically all of Ryazanov's films broke box-office records in the USSR but were largely ignored by international film festivals.
"From the point of view of so-called art-house cinema, those are not sophisticated films likely to do well at film festivals. They did not bowl over the connoisseur with their special rhythm, induce sleep with their deliberate slowness or invite each viewer to think their own deep thoughts while contemplating a forever dead landscape. But those films easily won in the main and the most distinguished contest, that for the hearts and minds of people," said Russian film critic Valery Kichin.
Eldar Ryazanov's filmography includes 28 feature films, 12 documentaries, 22 film scripts and numerous TV series about world cinema. In addition to a large number of state awards he received in Russia, Ryazanov was also presented with the French Order of Arts and Letters.
RBTH looks back at six of Ryazanov's feature films that are well-known internationally: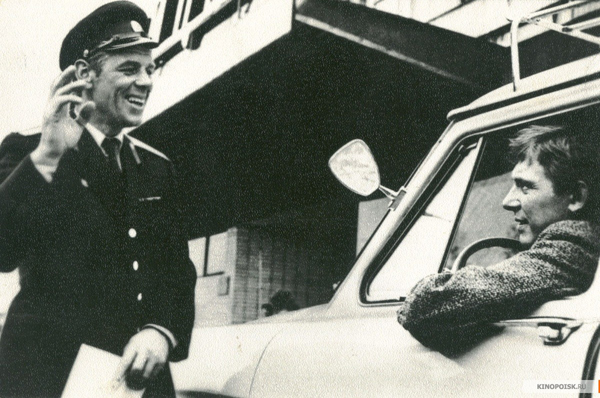 Source: Kinopoisk.ru
A lyrical comedy, reworking the urban myth about "a present-day Robin Hood": the film's main character steals cars from criminals and corrupt officials, sells them and transfers the money to orphanages. His name, Yury Detochkin, soon acquired a meaning of its own and in 2012, the city of Samara even erected a monument to the character. Surprisingly, the film also received recognition at international film festivals, receiving jury prizes at the festivals in Melbourne, Sidney and Edinburgh.
Video by YouTube / romelodos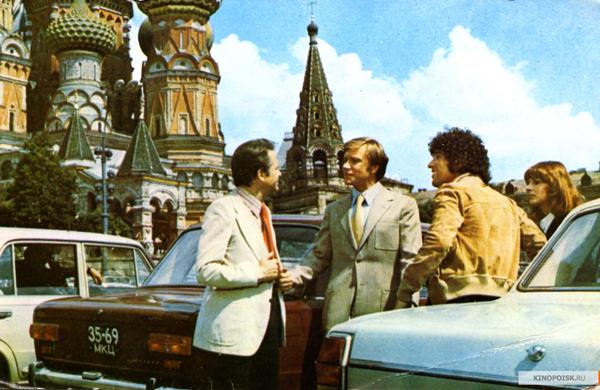 Source: Kinopoisk.ru
This joint Soviet-Italian film was directed in partnership with Franco Prosperi and produced by the legendary Dino de Laurentiis. This comedy about a group of Italian adventure-seekers looking for treasures hidden by a White Russian émigré was a parody of Western gangster movies, including the Oscar-winning It's a Mad, Mad, Mad, Mad World by Stanley Kramer.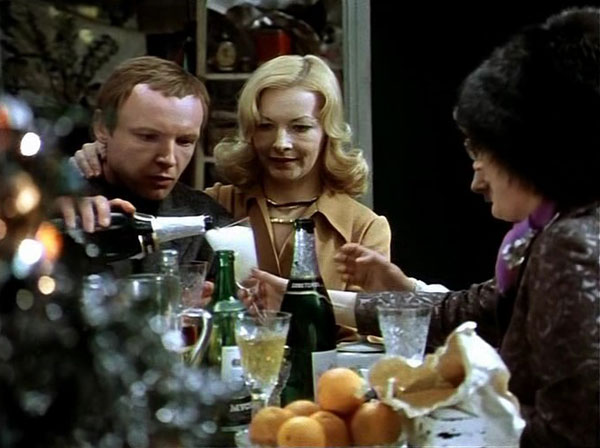 Source: Kinopoisk.ru
From its very first broadcast on Jan. 1, 1976, when it was seen by 100 million viewers, to the present day, when the main state TV channels air it every New Year's Eve, The Irony of Fate has captured the hearts of Russians all over the country.
Unusually, the female lead role in it was played by a Polish actress, Barbara Brylska.
A romantic comedy set on New Year's Eve, the film takes an ironic look at love and the shortcomings of residential construction in the Soviet Union, when identical blocks of flats, all the way down to identical keys, were built in streets with identical names, for example, in Moscow and St. Petersburg.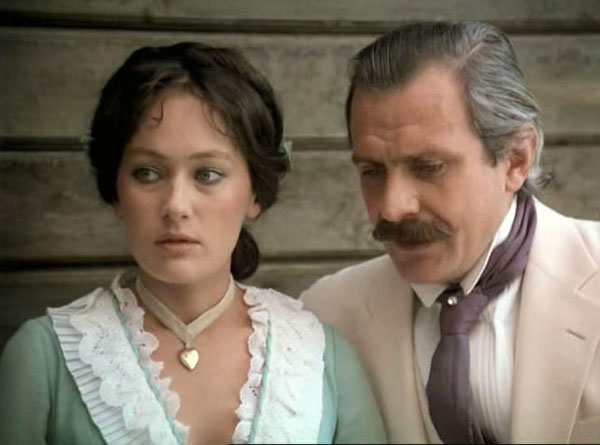 Source: Kinopoisk.ru
A screen adaptation of the classical 19th century play Dowry-less by Alexander Ostrovsky and one of Ryazanov's few drama films. It was pummeled by Soviet critics (for deviating from the literary original) but much loved by the viewing public. Oscar-winning director and actor Nikita Mikhalkov played one of his best-known parts in it (that of playboy nobleman Sergei Paratov). The film received the Grand Prix at the Delhi International Film Festival.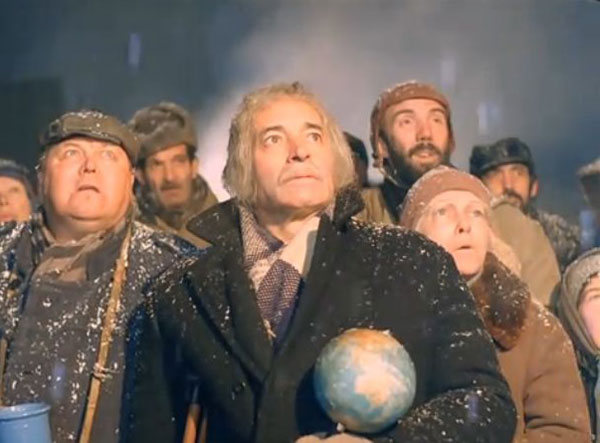 Source: Kinopoisk.ru
"After recognition in Russia (Nika awards for best direction and best film), the film was also very well received in Madrid (it won the Grand Prix at the international film festival). PromisedHeaven was given the main prize for the 'Best sci-fi film," recalled Ryazanov in his memoirs.
"Accepting the award, I could not help thinking what a joke it was. The film, which so painfully and bitterly told the story of our troubles, of our hard life, of poverty, of people humiliated by the system was taken in the West for a Russian film director's elegant fantasy. Still, it was nice to get the prize."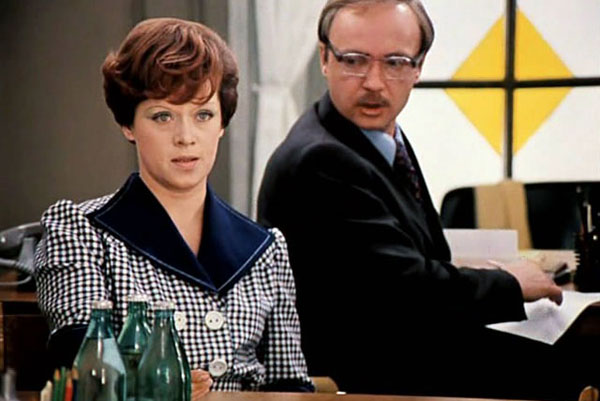 Source: kinopoisk.ru
Like many of Ryazanov's movies, this is a comedy about relationships – in this case, that between an ordinary office employee and single father and his frumpish boss, who is director of the company. The film became an instant hit on its release.
The influential movie magazine Soviet Screen called the film of 1978. In 2011 Russian director Sarik Andreasyan shot a sequel of the film – Office Romance: New Time
All rights reserved by Rossiyskaya Gazeta.