Chopard presents new trophy designs for Moscow film festival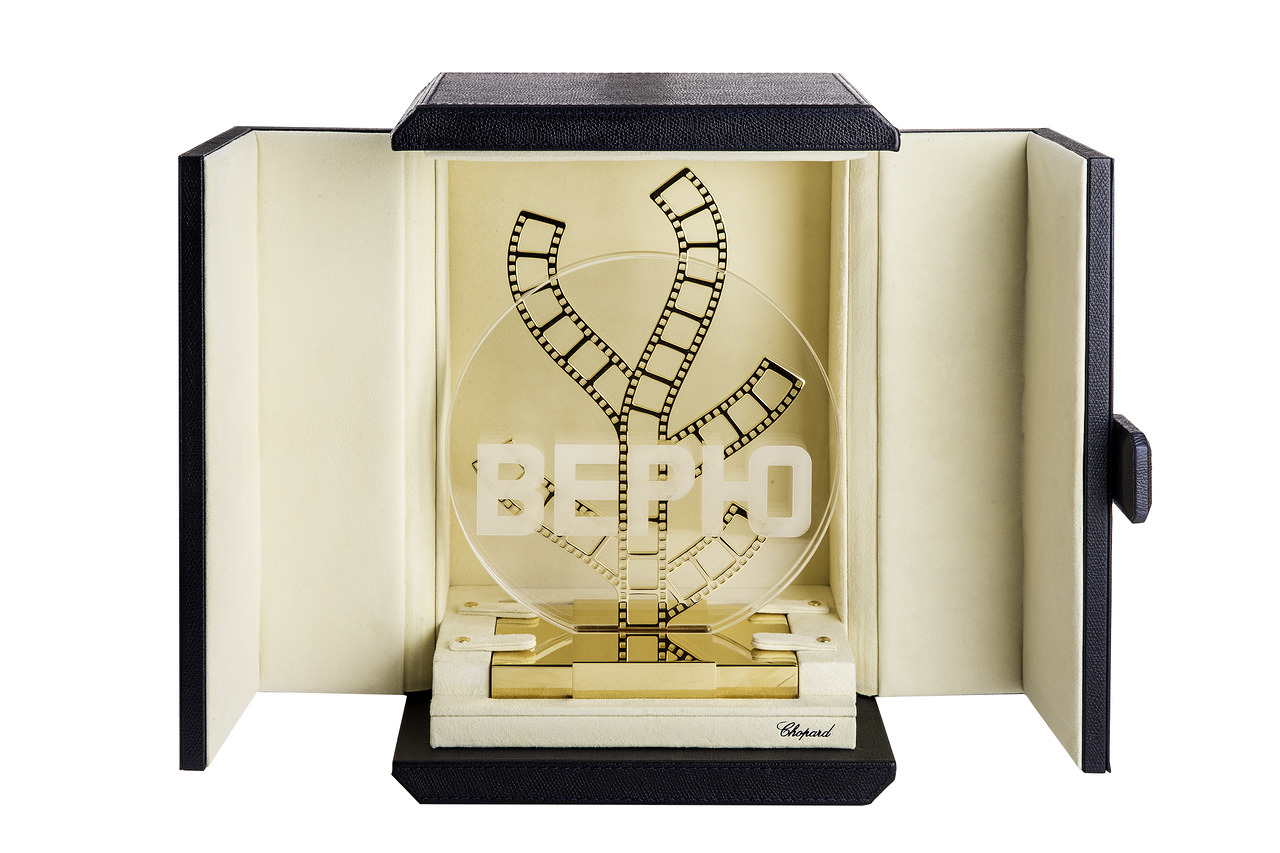 "I Believe. Konstantin Stanislavsky."
Press photo
The world famous jewelry company will also award young Russian actors with its own prize at the Moscow International Film Festival (MIFF) in 2016.
The Swiss brand Chopard, which produces premium watches and fine jewelry, became the official partner of the Moscow International Film Festival (MIFF) in 2016. The company's jewelers have updated the design of trophies to be awarded to actors, directors and producers in time for its 38th incarnation, which coincides the Year of Russian Cinema 2016.
The MIFF's symbol is St. George on a horseback slaying a dragon with a spear. Statuettes of the patron saint of Moscow are traditionally awarded to the winners of the festival's competition program. This year's winners in the MIFF's two main categories for Best Film and an Outstanding Contribution to World Cinema will receive St. George statuettes designed by Chopard and made of silver gilt. Silver George prizes will go to the winners in seven other categories.
Source: Press photo
An award for sincerity and a gift to the jury chair
In addition, Chopard has designed a special prize for outstanding career achievement in acting and a devotion to the principles of Konstantin Stanislavsky's school. The prize is called, "I Believe. Konstantin Stanislavsky." The famous Russian director was known for the phrase "I do not believe it!" which he would tell actors whose performance seemed insincere to him.
As a sign of respect to the MIFF chairman of the jury, the famous Swiss brand has made a gold chain with three medallions of gilded silver with St. George on them. In 2016, the jury will be chaired by Bulgarian director Ivaylo Hristov, the winner of the Golden St. George in 2015 for the film, "The Losers."
Chopard's own prize
In collaboration with the MIFF, Chopard will award young Russian actors its own special prize, the Chopard Trophy, beginning this year. The gold-plated film tape rising up in a spiral is intended to symbolize a novice actor's attainment of success and the heights of excellence.
A similar prize has been given out at the Cannes Film Festival since 2001. That prize has been awarded to such actresses as Audrey Tautou, Marion Cotillard and Léa Seydoux at the beginning of their careers. Chopard hopes that "promising Russian actors honored with this award will be as popular and successful" as those awarded the comparable prize at the French festival.
Subscribe to get the hand picked best stories every week
All rights reserved by Rossiyskaya Gazeta.