Sequel to Russian animation 'Belka and Strelka' to be screened in U.S.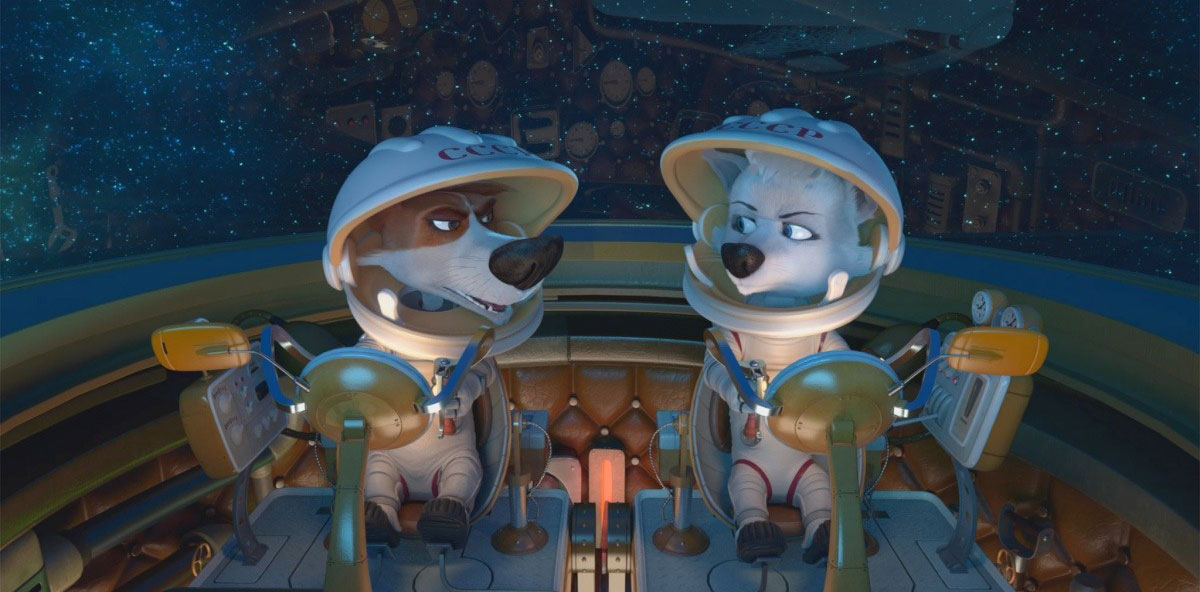 A screenshot from 'Space Dogs: Adventure to the Moon.'
kinopoisk.ru
More than 50 cinemas across the country will show 'Space Dogs: Adventure to the Moon', the follow-up to the Russian animation featuring characters based on Soviet canine cosmonauts Belka and Strelka.
The sequel to Russian animation hit Belka and Strelka will be shown in the U.S. on Aug. 26 with the title Space Dogs: Adventure to the Moon, according to the ProfiCinema website.
"The second part of the story of the space dog-cosmonauts is hitting 200 screens in more than 50 cinemas belonging to the large chains AMC, Megaplex and Ultra Star. The release date coincides with a rather relevant holiday - International Dog Day," reports ProfiCinema.
According to ProfiCinema, in the new movie Belka and Strelka - based on the two dogs of the same name who spent a day in orbit aboard the Soviet spacecraft Sputnik 2 in August 1960 - travel to the Moon with a team of joyful and brave heroes to complete a dangerous mission. Their passion for adventure and a spirit of brotherhood support the canine pair in moments of danger and help to reveal the truth about the Moon and its inhabitants.
For the U.S. release Alicia Silverstone, Kira Buckland, Sam Witwer, Phil LaMarr and Lombardo Boyar gave their voices to the characters, while singer Kari Kimmel recorded several songs specially for the movie. Mike Disa (famous for his work on Casper, Pocahontas and Hoodwinked Too! Hood vs. Evil) directed the American version.
First published in Russian by RIA Novosti.
All rights reserved by Rossiyskaya Gazeta.