Kirill Serebrennikov's new movie nominated for 2016 European Film Awards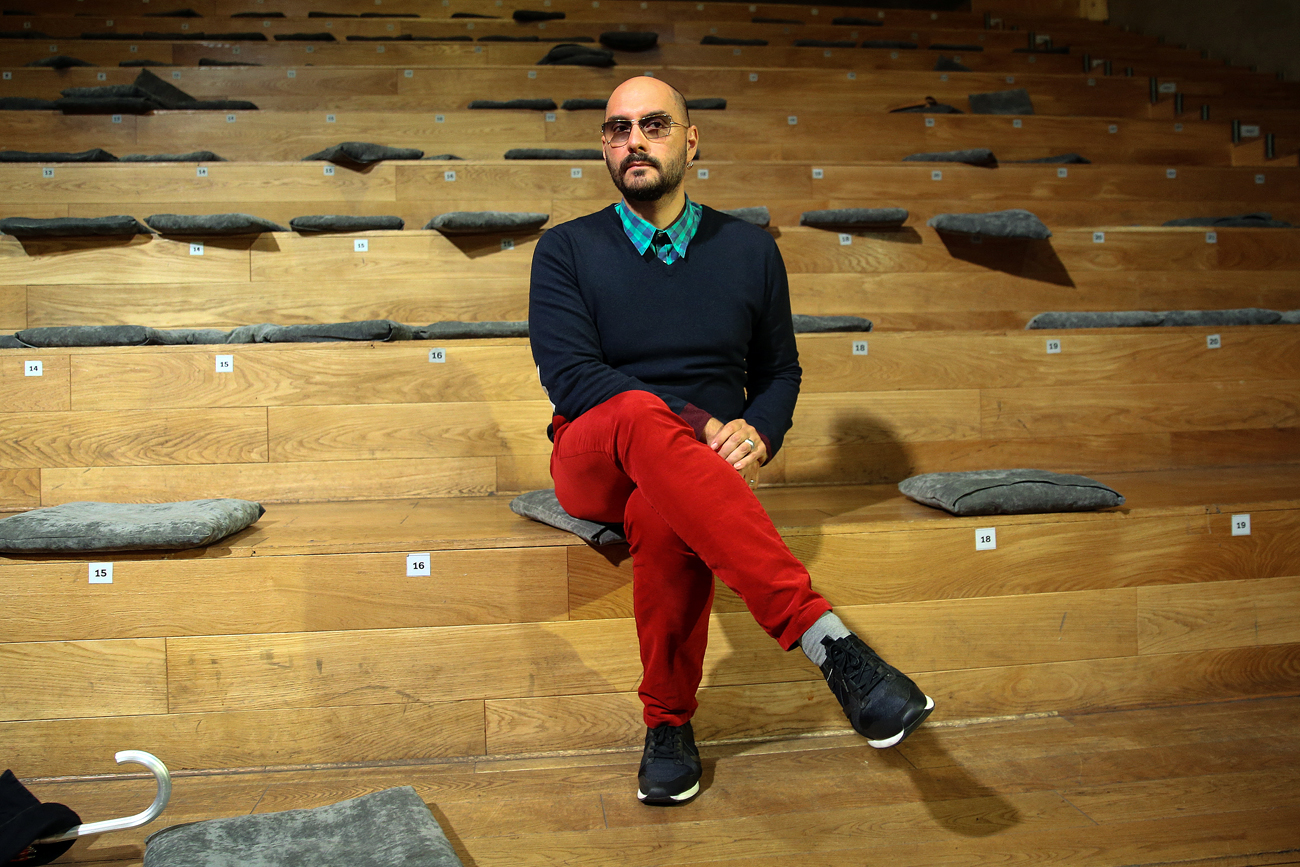 Kirill Serebrennikov: "The topic is of concern to all – the presence of obscurantism, some bigotry and religious fanaticism in our lives that change it every day."
Vyacheslav Prokofyev / TASS
The religious-themed picture 'The Student' is the only Russian film on the longlist.
The European Film Academy has announced the longlist of nominees for the prestigious European Film Awards. The only Russian film in the list was film and theater director Kirill Serebrennikov's The Student, which made its debut in Cannes Film Festival's Un Certain Regard section.
The film, which takes place in a modern-day Russian city, revolves around the coming-of-age problems experienced by teenager Veniamin (played by Pyotr Skvortsov) and his relationship with teachers, peers and his single mother as he falls into Christian fundamentalism.
The picture is essentially a film version of the eponymous production at the Moscow Gogol Center (Serebrennikov is its artistic director), which premiered in early 2015. The play and the film are based on a play by German playwright Marius von Mayenburg.
"I met Marius long before the premiere performance of the play The Student in Berlin's Schaubühne Theater in 2012," Serebrennikov told RBTH. "Later, we met and I invited him to make a Russian version, moving the action and types to Russia. He kindly agreed."
According to the director, the success of the stage production inspired him to make a film version. "The topic is of concern to all – the presence of obscurantism, some bigotry and religious fanaticism in our lives that change it every day," he said.
Filming took place in Kaliningrad (about 800 miles west of Moscow) in August 2015. "It was an absolutely happy time! Everyone worked in a concerted effort," recalled Serebrennikov.
The Student / Kinopoisk.Ru
The film stars Yulia Aug and Viktoriya Isakova as well as actors from the Gogol Center Theater.
Serebrennikov's rivals at the European Film Awards 2016 include Paul Verhoeven's Elle, Stephen Frears' Florence Foster Jenkins, Pedro Almodovar's Julieta and Thomas Vinterberg's The Commune.
Kirill Serebrennikov is a well-known theater and cinema director whose film Playing the Victim won the Grand Prize at the Rome Film Festival in 2006, whilst his film Betrayal was nominated for the Golden Lion at the Venice Film Festival in 2012.
Last year, the Gogol Center Theater's play Idiots, based on the film by Lars von Trier, took part in the Festival d'Avignon and, in the summer of 2016, a performance of Nikolai Gogol's Dead Souls also took part in the festival's competition program.
The award ceremony will take place in Wroclaw, Poland on Dec. 10.
Subscribe to get the hand picked best stories every week
All rights reserved by Rossiyskaya Gazeta.