Konchalovsky's new film gets glowing praise at Venice Film Festival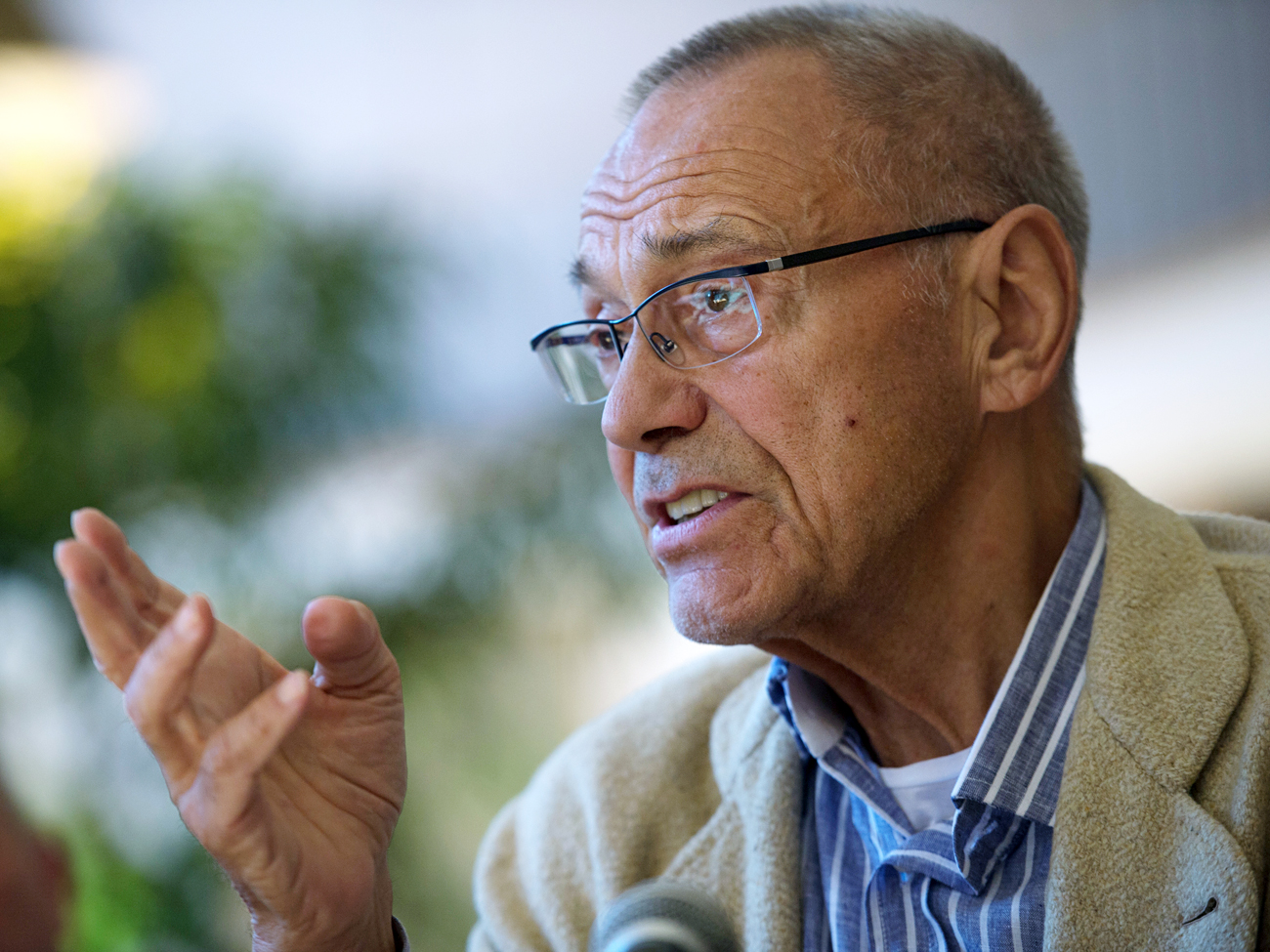 Russian director Andrei Konchalovsky.
Evgenya Novozhenina/RIA Novosti
'Paradise' receives excellent reviews from critics and viewers
Russian director Andrei Konchalovsky's latest film, Paradise, has received excellent reviews from critics and viewers alike upon its screening at the 73rd Venice Film Festival on Sept. 8.
The film details the life of three people during WWII, and tells the story from all sides of a love triangle. Konchalovsky is well known in Italy for his theater productions and his film immediately landed in the top 20 of the festival.
Critics have been generous with compliments - the festival's artistic director and renowned film critic Alberto Barbera called the film "genius." "The previous work (The Postman's White Nights ed) was very good and got the (Silver Lion) award, but this one is even better," Barbera told TASS.
So far, Paradise has made it to the top 5 viewers' choice. At the center of attention is Konchalovsky's wife, Julia Vysotskaya, who is up for best actress against such names as Natalie Portman for her role as Jacqueline Kennedy in biographical Jackie.
The film has already received the Soundtrack Stars Award, which is a relatively new prize, given to the best soundtrack in the main festival category.
Source: TASS
All rights reserved by Rossiyskaya Gazeta.