4 questions about Konchalovsky's 'Paradise'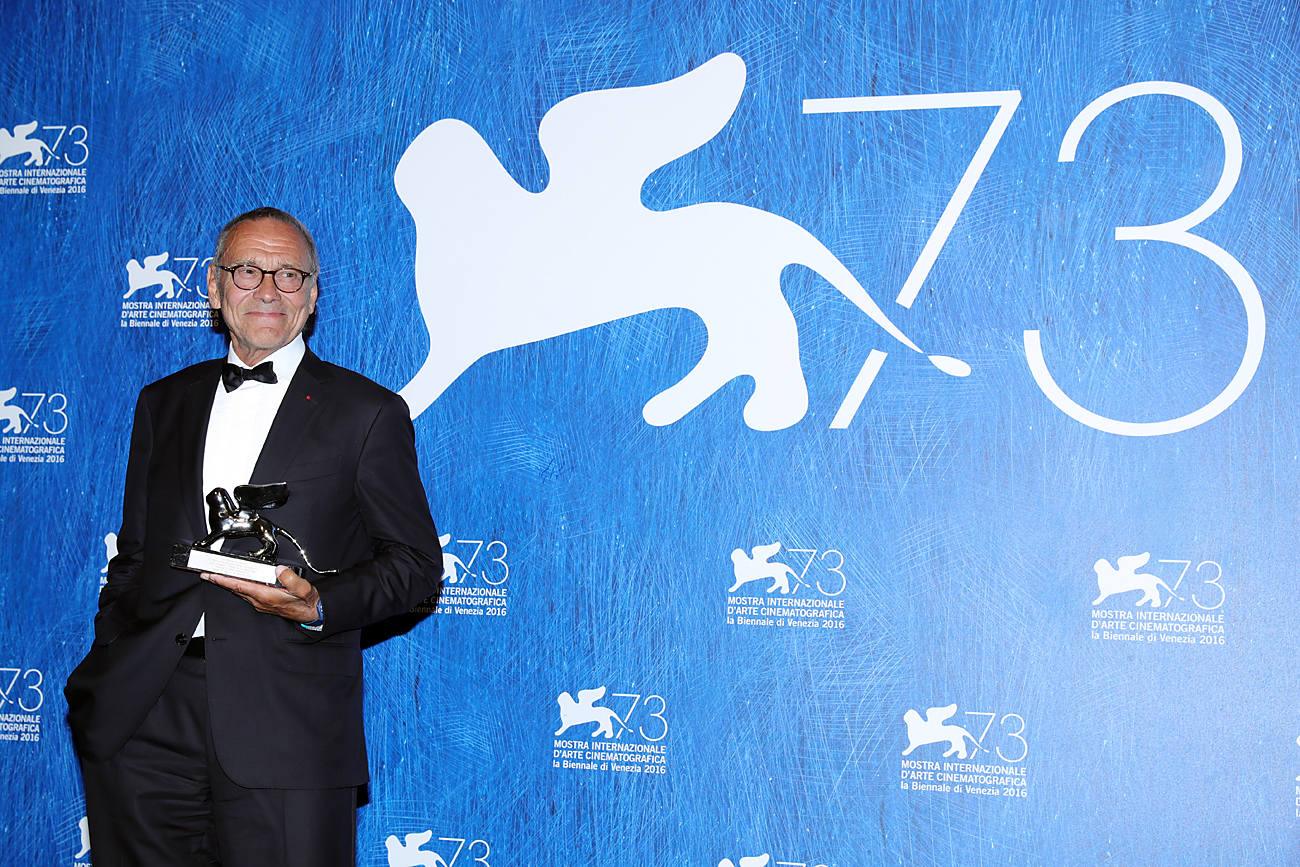 Director Andrei Konchalovsky poses with the Silver Lion for Best Director for 'Paradise' during the award winners photocall during the 73rd Venice Film Festival at Palazzo del Casino on Sept. 10, 2016 in Venice, Italy.
Getty Images
On Sept. 19, Russia selected Andrei Konchalovsky's film "Paradise" as its entry for the Academy Award for Best Foreign Language Film.
What is the film about?
The action takes place in France during World War II. Russian émigré and Resistance member Olga Kamenskaya is detained by the police for trying to save two Jewish children. Jules, a French policeman and a Nazi collaborator, is willing to make concessions for her, but Olga winds up in a concentration camp where she meets S.S. officer Helmut, a Chekhov admirer who joined the S.S. in hopes of creating a paradise on Earth.
The scenes in the film alternate with interviews with the protagonists in which each talks about his or her childhood, family life, profession and the reasons they chose to support one side or the other.
Video by YouTube
Who stars in the film?
Olga is played by actress Yulia Vysotskaya, who is also director Konchalovsky's wife. Helmut is portrayed by Christian Claus, and Jules, by Philippe Duquesne. Other actors include: Jakob Diehl, Peter Kurth, Viktor Sukhorukov and Vera Voronkova.
Konchalovsky. Paradise / Source: Outnow.ch
What is the actors' opinion of the film?
Yulia Vysotskaya said that many moments in the film required tense nerves. "If I had fully turned into my character, I would probably be in a madhouse now. No, I was myself, but this story helped me take something very personal out of the depths of my soul, something deeply hidden there. And perhaps I would have preferred this element to remain there, but there was no way to make the film otherwise.
Which awards has the film received?
The film premiered on Sept. 8, 2016 at the Venice Film Festival and won the Silver Lion for Best Director.
Konchalovsky. Paradise / Source: Outnow.ch
In the last 10 years, Russian films and directors had received five prizes in Venice: Nikita Mikhalkov (Special Lion, 2007), Alexei German, Jr. (Silver Lion for the film The Paper Soldier, 2008), Mikhail Krichman (Golden Osella for Best Cinematography for Silent Souls, 2010), Alexander Sokurov (Golden Lion for Faust, 2011) and Konchalovsky himself (Silver Lion for The Postman's White Nights, 2014).
First published in Russian by TASS.
Subscribe to get the hand picked best stories every week
All rights reserved by Rossiyskaya Gazeta.