British film wins top prize at Russia's KROK animated film festival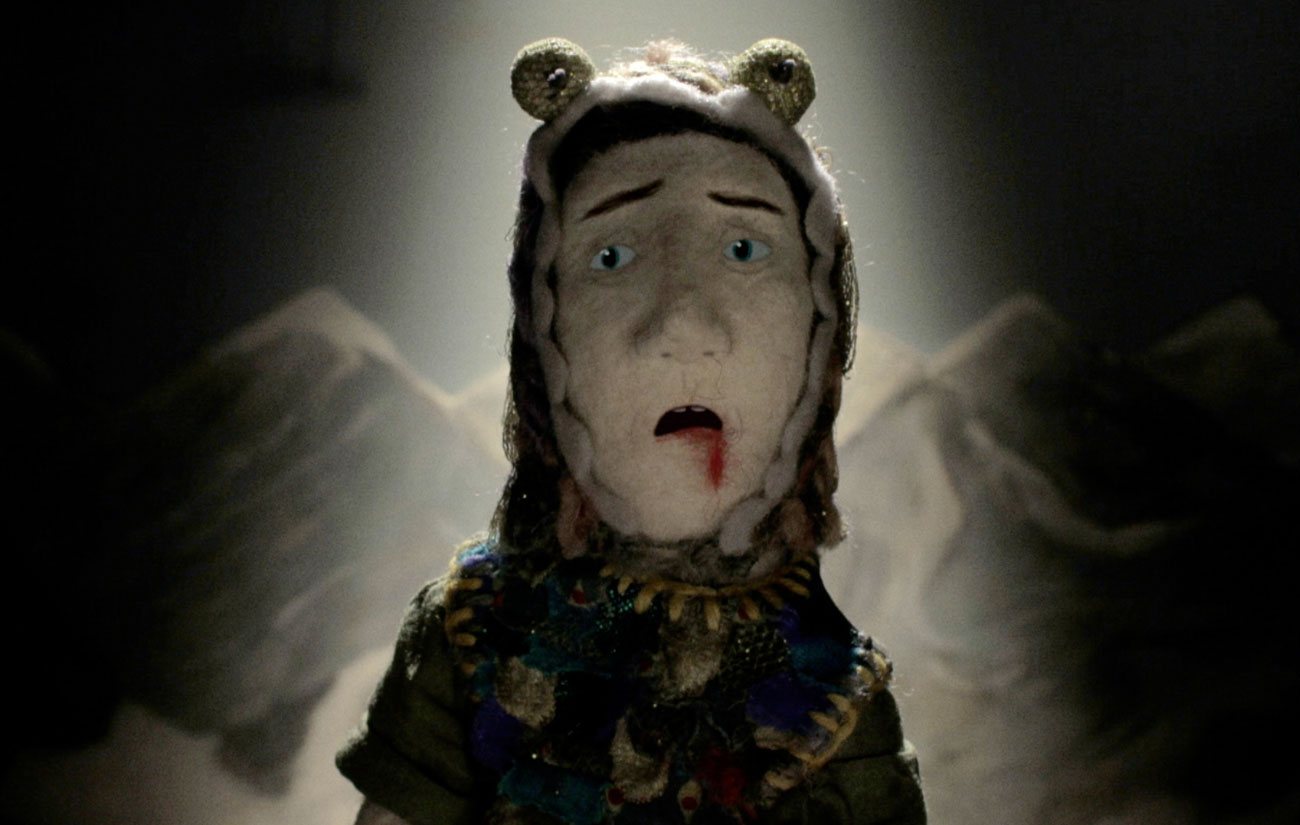 A screenshot from animation "Edmond" by Nina Gantz.
kinopoisk.ru
Nina Gantz's "Edmund" was chosen from among 139 films for the award at the 23rd edition of the Russian festival.
The KROK International Animated Film Festival, which took place in Russia from Sept. 30 to Oct. 7, has awarded its prizes: the British animation Edmond by Nina Gantz was the winner of the Grand-Prix at the 23rd edition of the annual film festival. It tells the story of an oddball whose need for love and desire to be close to others is so strong that unbeknownst to himself he becomes a cannibal.
Special prizes from the jury went to three other pictures: the Italian comedy Merlot by Marta Gennari and Giulia Martinelli; the Chinese drama Löss by Yi Zhao; and Two Friends, the story of the friendship between a frog and a worm, which the Russian director Natalya Chernysheva shot at the French film school La Poudrière. Two Friends also won the Audience Award at the festival.

The Tonino Special Prize, dedicated to the Italian playwright Tonino Guerra, was given to Löss and the Russian cartoon film Pochemu Banan Ogryzaetsya ("Why the Banana Is Grumpy") by Svetlana Razgulyayeva.

The American film The Last Judgment by Junyi Xiao from China won the award for Best Student Film.

A total of 139 films from 42 countries were shown at the KROK film awards this year. The jury consisted of a director; Igor Kovalyov, one of the founders of Pilot, the legendary animation studio; the Indian producer Biren Ghose; the European director Izabela Plucinska; the Swiss critic Otto Alder and the Canadian producer Pascal Blais.

All rights reserved by Rossiyskaya Gazeta.