Hollywood to film Bulgakov's enigmatic novel, Master and Margarita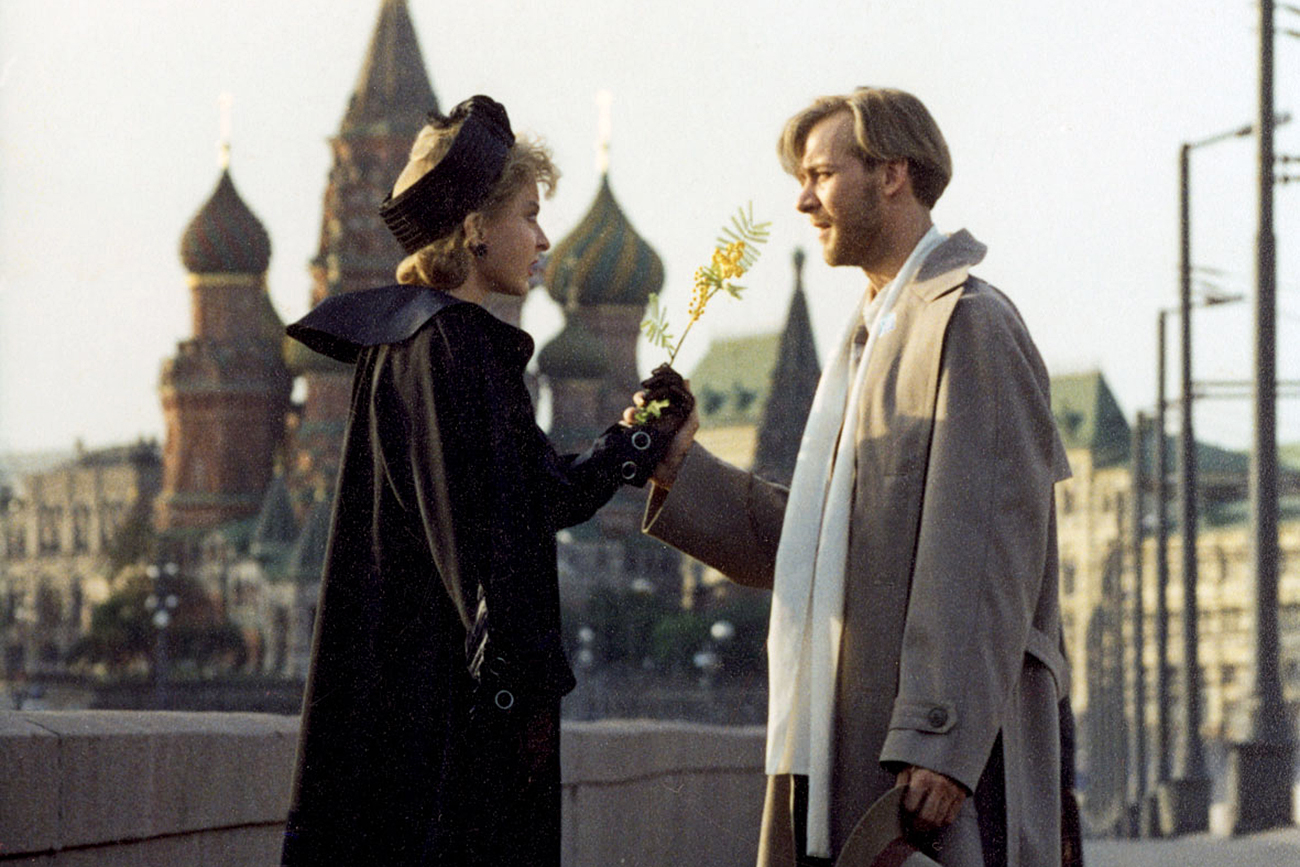 Anastasia Vertinskaya as Margarita and Viktor Rakov as The Master in the movie The Master and Margarita directed by Yury Kara.
RIA Novosti
A-list film stars interested in the project whose budget might be $100m.
Russian producer Svetlana Migunova-Dali (Legend No. 17) and U.S. producer Grace Loh (Hot Tub Time Machine) are collaborating on the American screen adaptation of Master and Margarita, the immensely popular and enigmatic Soviet-era novel by Mikhail Bulgakov.
"We're in negotiations right now about a huge American version, and we're counting on a great feature film with a budget of $50-$100 million," said Migunova-Dali, reported TASS.
The novel blends together the story of Christ's betrayal, the devil's visit to Soviet-era Moscow in the 1920s, and the tragic love story of a writer and his muse. It has been translated into over 40 languages and was made into feature films nearly two dozen times.
The idea to make the novel's latest screen adaption appeared more than a decade ago. "It was very difficult to get the rights from the Bulgakov Foundation to make the film, and now we have the audio-visual rights and have put together a strong team that is bound to succeed," she stated.
While the director and final list of actors have yet to be decided, screenwriters are already working on the upcoming script.
"Quite a large number of A-list Hollywood actors turned out to be Bulgakov fans and have expressed their interest to be part of the project," said Migunova-Dali. "We have the first version of the script. Bulgakov's writing is complicated and we will try to interpret what he could not say openly in his time, and explain. We will try to present the film to the Western audience without losing the drama."
Currently, the film's American producer is Grace Loh, and Migunova-Dali hopes that Russian filmmakers will be involved. She expects part of the film's shooting will take place on location in Moscow in Bulgakov's flat.
If using any of Russia Beyond's content, partly or in full, always provide an active hyperlink to the original material.