In 1983, at the age of nine, Christian Bale starred in a video advertisement for British TV. A year later he appeared on stage in a play called Botanist with comedian Rowan Atkinson. Two years after that, he tried his hand at movies, and his first part was the dreamy and fearless Jum-Jum, a fairytale character created by famous Swedish writer Astrid Lindgren.
The character was featured in the movie Mio in the Land of Faraway by Soviet director Vladimir Grammatikov, and which was a joint production of the Soviet Union, Sweden, Norway and Great Britain.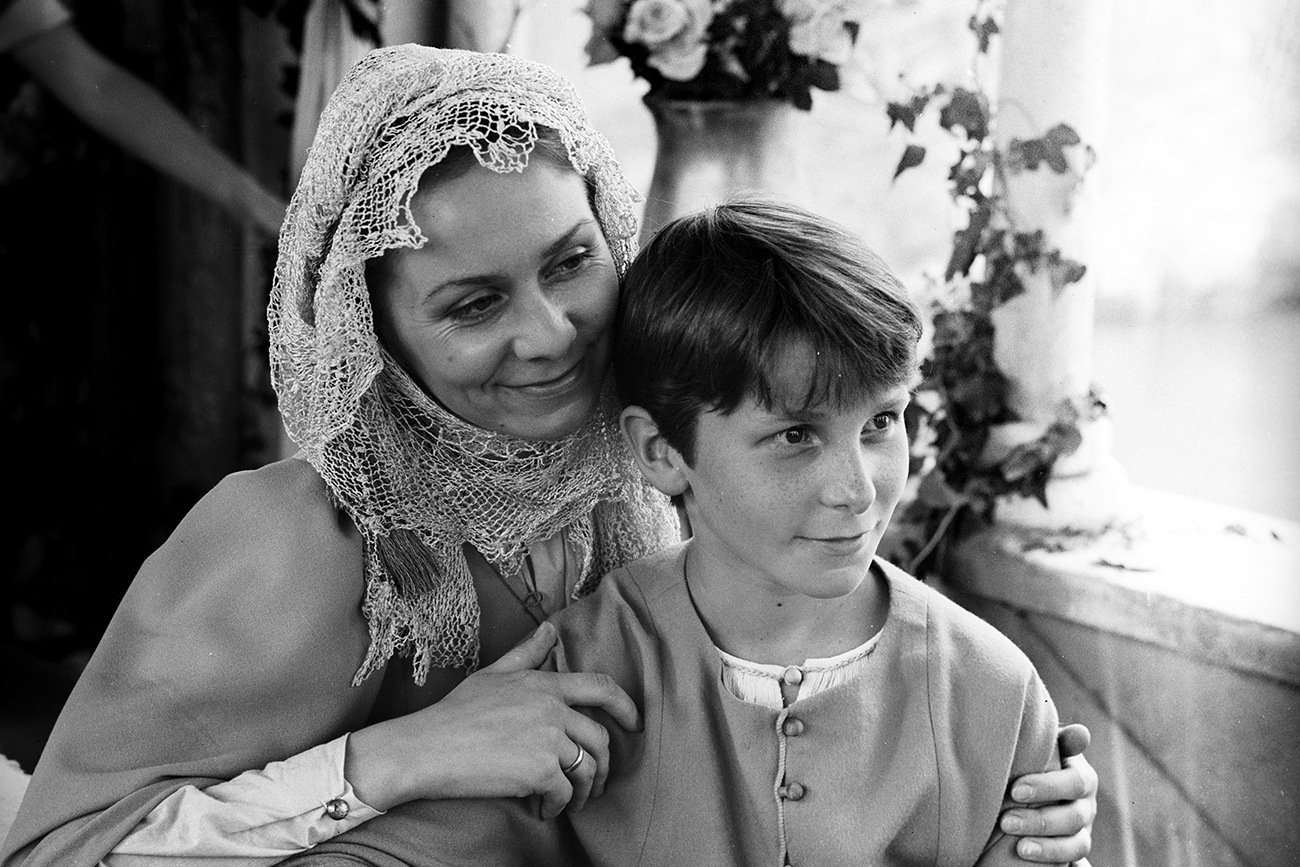 Filming 'Mio in the Land of Faraway' (Mio, my Mio). In the shot, actress Lyubov Germanova starring as Yum-Yum's mother, Christian Bale as Yum-Yum. / Photo: Maikovskiy/RIA Novosti
The movie depicts the story of nine-year-old Bosse (Nick Pickard), who lives with a foster family and dreams of finding a loving father, just like his friend Benke (Christian Bale) has already done. The kind-hearted Bosse's wish miraculously comes true when the boy finds himself in the magic land of Faraway where his father (Timothy Bottoms) is the King.
Bosse receives the magical name of Mio, and meets his new friend Jum-Jum, who is very much like his real-life friend Benke. Mio and his loyal friend Jum-Jum must save the country from the evil knight Kato (Christopher Lee) who kidnaps children and turns them into birds. Only prince Mio can destroy the villain.
Searching for lyrical characters
Despite the fact that the movie was shot in English, Grammatikov originally planned to cast Soviet children who had lived and studied abroad.
"I inquired with the Foreign Ministry about citizens who had returned from English-speaking counties. It was 1985, and the Soviet kids who had traveled all over the world came to auditions chewing bubble gum. They were so insolent– a disaster. I quickly understood that I wouldn't be able to find my lyrical characters among those children," said Grammatikov.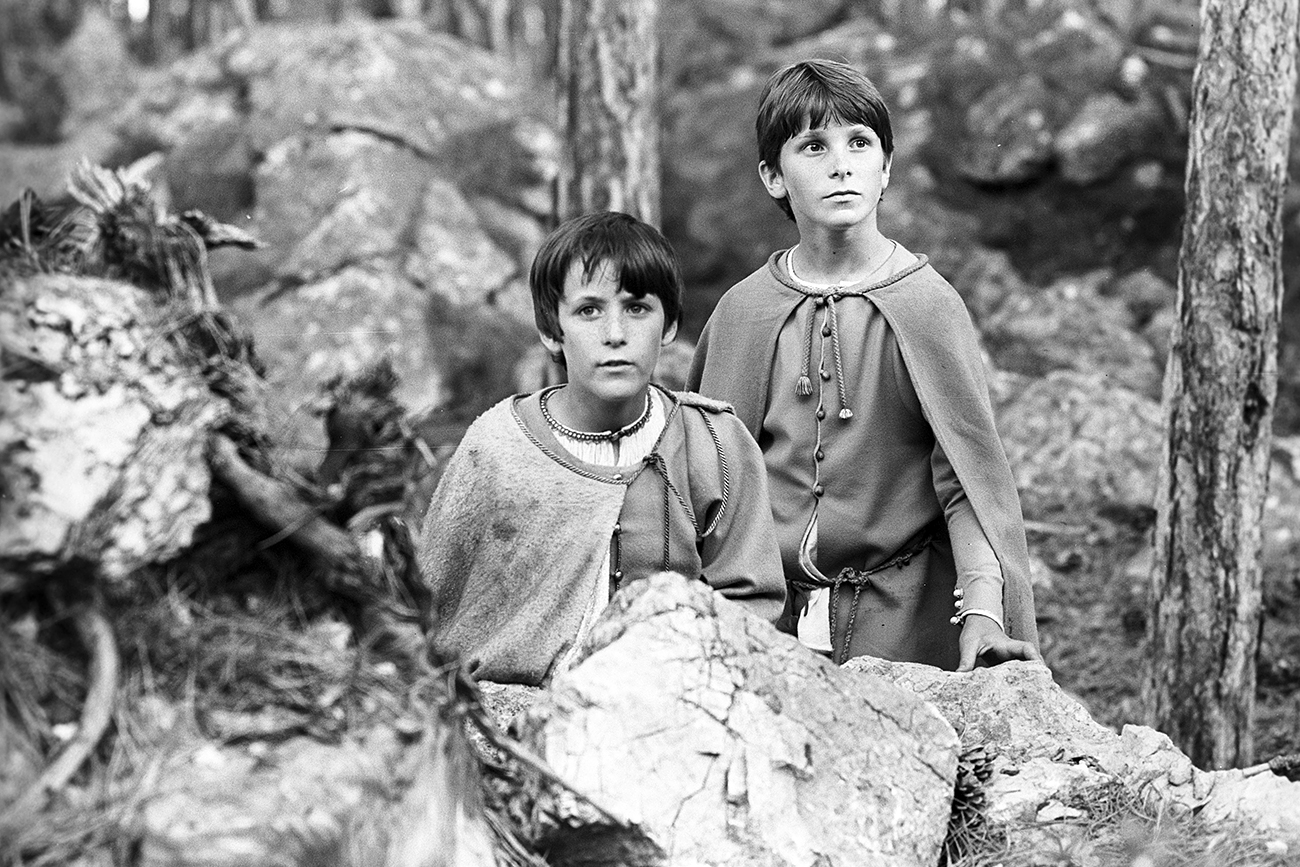 In the shot, Nicholas Pickard starring as Mio, Christian Bale as Yum-Yum. / Photo: Maikovskiy/RIA Novosti
So the director decided to look abroad for actors, and producers suggested London where there were six theater schools. Shortly before Christmas 1986, Grammatikov sent audition agents a questionnaire of 70 questions, and 260 children answered while being filmed.
Grammatikov then selected 70 children and evaluated them working in pairs. They had to perform an improvisation sketch with a backstory: a boy visits his sick friend, and the friend asks him to walk his dog. During the walk, the dog dies.
"It exploded into a major controversy because the children's agents and parents found out about this scene, saying that a crazy director from the USSR was giving kids tasks that were not agreeable to the parents. It had to be stopped. We were in conflict for three days. They were asking me to tell them what the kids were exactly supposed to execute in the final round. I refused. We finally found a solution: the kids came with their parents and played one-man sketches," Grammatikov said.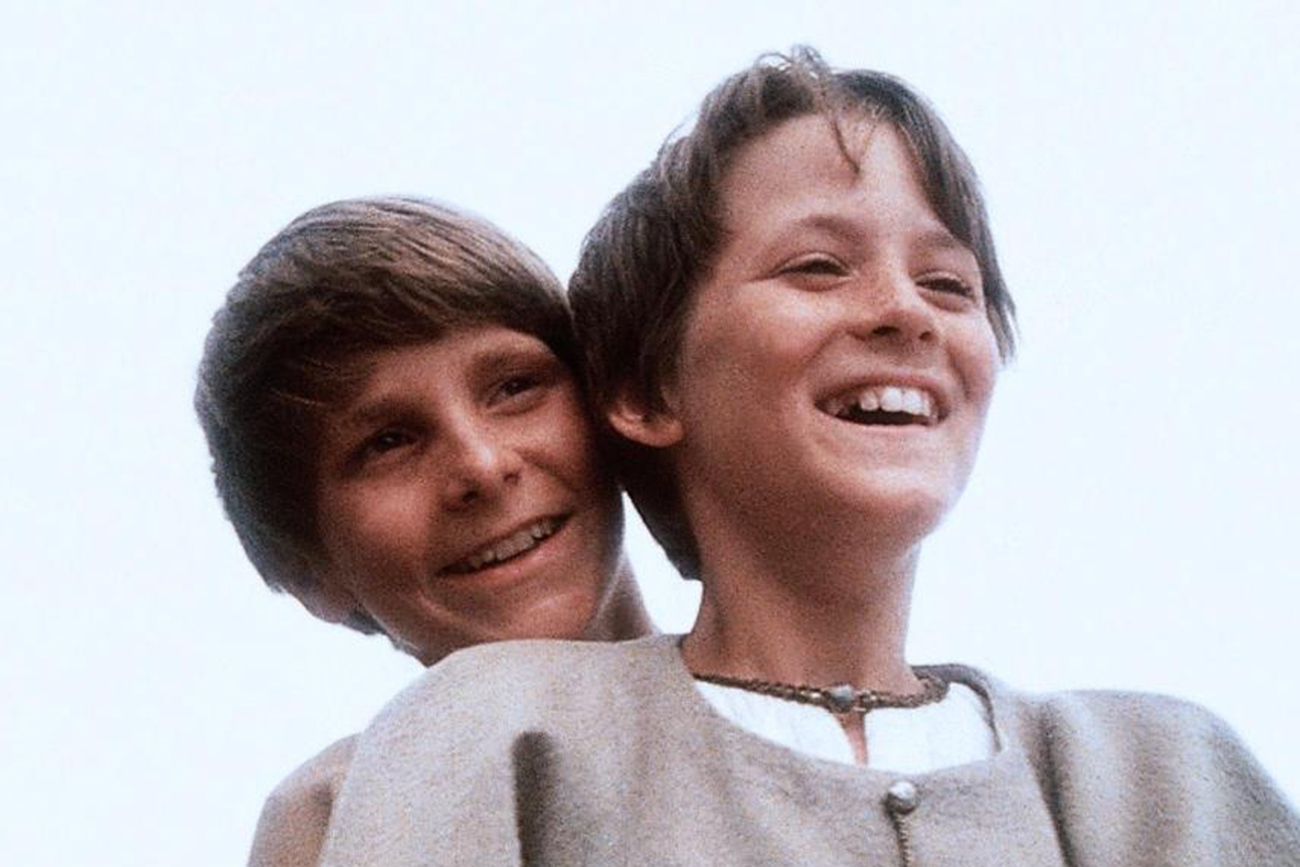 Mio, my Mio. / Photo: Kinopoisk.ru
In the end, the young contenders had to act out the following sketch: they found their mother with a suitcase at home – she was leaving their father. The task was under no circumstances to let her leave the house. Nick Pickard and Christian Bale easily preformed the task and got the roles.
London – Crimea
The movie was shot in 1986 in several locations - in Stockholm, at Moscow's Gorky Film Studio, and in Crimea. This was the time of the Chernobyl accident, and Bale remembers that before each lunch the food was checked with a Geiger counter even though it was clear there was no radiation in Crimea.
Bale rarely talks about his debut, and admitted just once in an interview for a Swedish newspaper that he did not remember the filming very well. Nonetheless, he remembered how fascinated he was with Moscow and Stockholm.
"Moscow impressed me, which is not surprising. I was 12, and I was on my own in Russia and in Sweden. It was a real adventure," Bale said.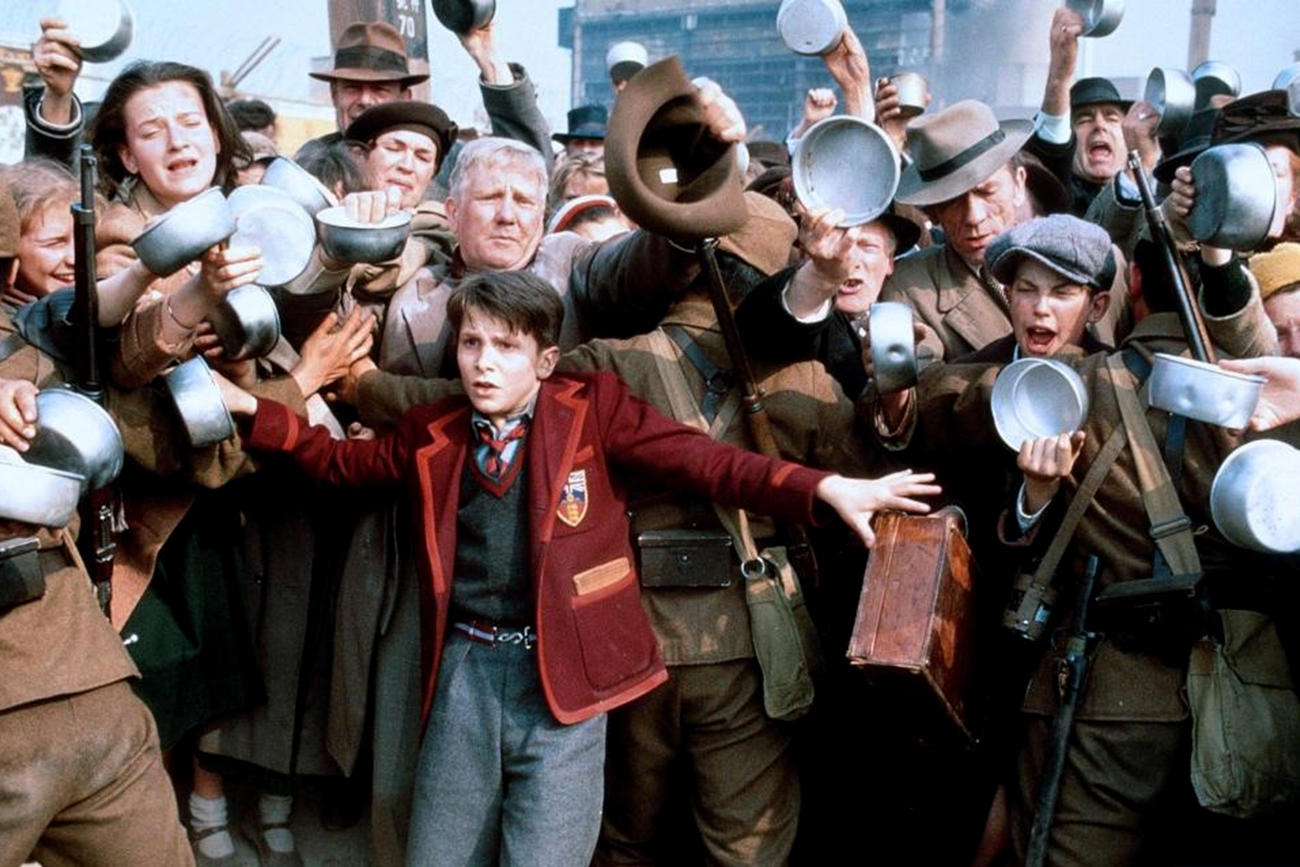 'Empire of the Sun.' / Photo: Kinopoisk.ru
After his first debut, Bale set out for the shooting of his major film, Empire of the Sun, directed by Stephen Spielberg. He played the part of a British pupil who becomes an accidental witness to World War II in the Pacific and suffers through many trials. This role earned Bale international acclaim and fame, but also pushed him to leave the cinema world for a couple of years.
Years later, the actor confessed he did not like the movie set and industry's chaos, but he eventually dealt with his fears, and in the early 2000s Bale became a genuine film star. Nevertheless, he remains a hermit, and gives interviews only to promote major projects. He's rarely seen at parties and hardly ever goes to festivals.
Bale hasn't returned to Russia since the time of his first film's production. Three years ago, he was supposed to visit Russia to promote his movie American Hustle, but in the end his colleague Bradley Cooper took care of the task.
Grammatikov also hasn't seen Bale since the completion of Mio, my Mio, and he only keeps in touch with Hollywood's Dark Knight by regularly watching his movies.
If using any of Russia Beyond's content, partly or in full, always provide an active hyperlink to the original material.