On this day: Russia praises cinema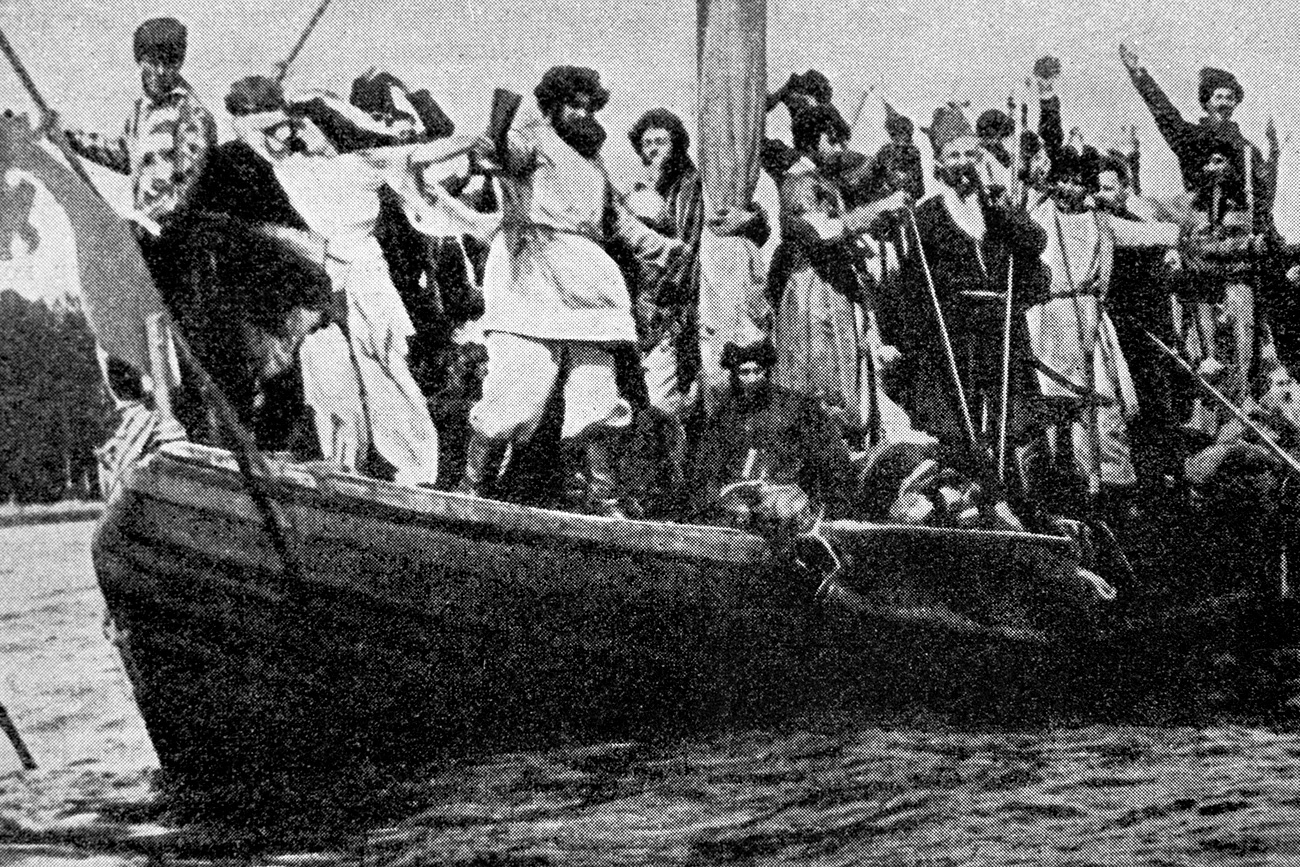 Still from first Russian feature film "Stenka Razin" ["Outlaws of the Lower Reaches"] by B. Romashin.
RIA Novosti
The first Russian movie only lasted 7 minutes
The Day of Russian Cinema is a professional holiday of filmmakers and fans of cinema. It dates back to the 1917 Revolution when the Soviets rose up and decided to take filmmaking into their own hands. On Aug. 27, 1919 they pushed through the Decree of the Nationalization of Cinema. To mark this, the date was considered the Day of Soviet Cinema, and later the Day of Russian Cinema.
In Russia, the premiere of the first film took place on Oct. 15, 1908. It was a seven-minute movie based on a folk song about Cossack leader Stepan Razin. One of the first feature films was Battleship Potemkin by Sergei Eisenstein in 1926.
Soviet films were repeatedly nominated for Oscars in the category of "Best Foreign Language Film." Only three of them won: War and Peace (1968), Dersu-Uzala (1975), Moscow Does Not Believe in Tears (1981).
If using any of Russia Beyond's content, partly or in full, always provide an active hyperlink to the original material.