Get ready to rock: How to survive a Russian music festival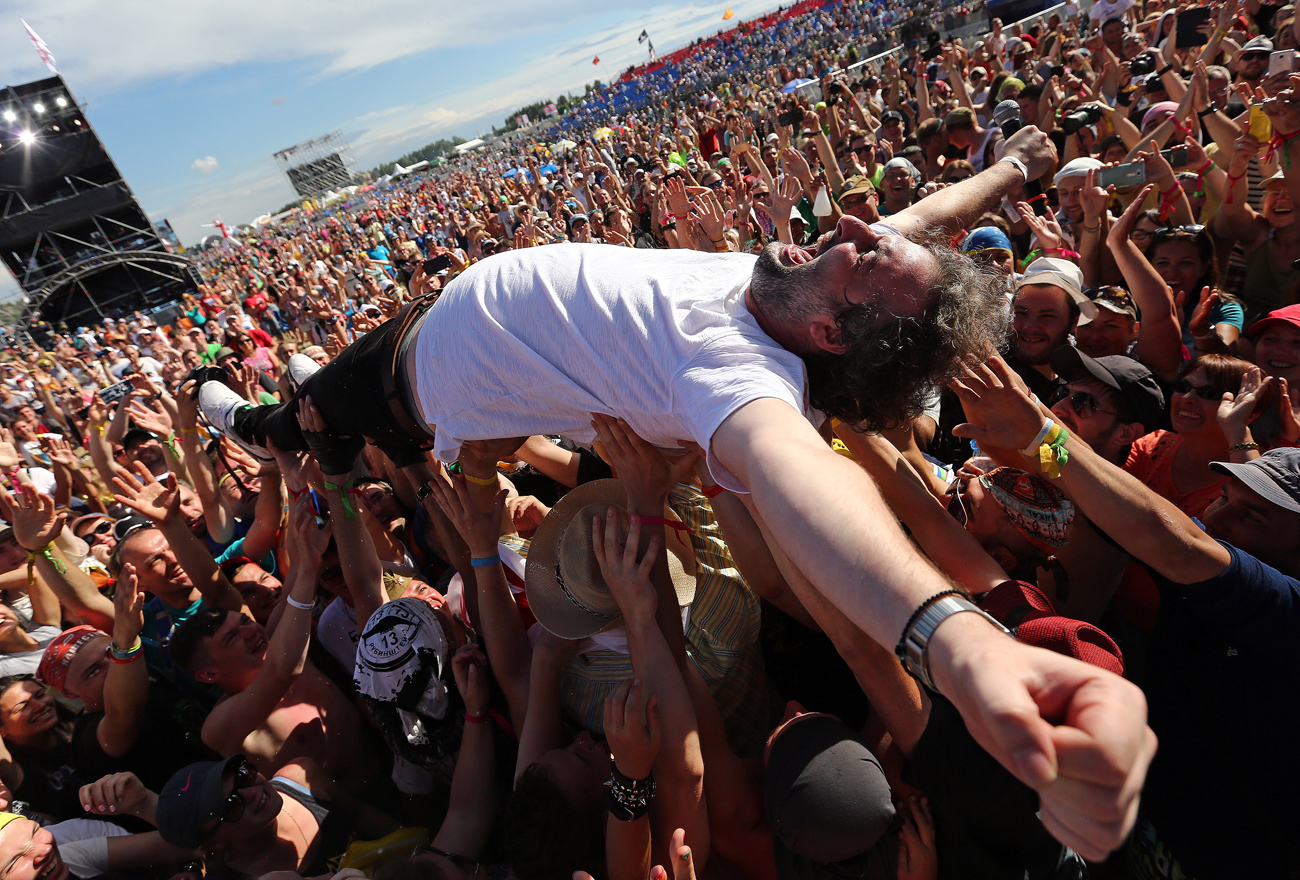 Russian rock open air festival "Nashestvie - 2016," Tver Region.
Alexander Ryumin / TASS
The number of music festivals in Russia grows year on year, as does the number of top foreign stars who come to perform at them. However, before setting off to a festival, we suggest you familiarize yourself with some useful tips first – and check out our list of upcoming festivals in Russia
1. Tickets
First of all, it is useful to get a ticket to the festival. There are usually three categories of tickets: regular, fan and VIP. With regular tickets, you won't be able to get closer than 300 yards from the stage, so you'll only be able to see the performers on the big screens. You don't have to buy tickets in advance as they can be purchased right at the entrance, although at a higher price.
But do be careful: tickets should be bought only from the official distributors and not from touts. If a shady-looking man not far from the entrance to the festival offers you a ticket, telling you that tickets are sold out and he is your only chance to get to the festival, don't believe him.
2. Getting there
The best way to get to the festival venue is by car. You can also sleep in your car if you forget to bring a tent. To get a parking place without hassle, it's better to arrive well in advance. That way you'll avoid traffic jams on the road and escape a long waiting line at the security checkpoint.
3. Choose your spot carefully
By the way, as far as tents are concerned, it is better to pitch yours on a hill, if there are hills around.
It is a very bad idea to pitch camp on lowland areas because if it rains (as it often does in summertime in Russia!) your tent could be flooded or even washed away. It's also not advisable to set up camp in a very busy area, in case your tent becomes a focus of attention. That's not to say that you'll necessarily be robbed but a bit of extra caution never goes amiss.
4. Note the location of your tent
Having parked your car and set up camp, have a look around, get to know the people next to you, try and remember the exact location so that you can find your tent even at night. Also, when you come back from the concert, be ready to find a stranger sleeping in your tent: This is likely to be a fellow reveler who either mixed up your tent with theirs or was just too tired to go any further.
5. Set up a meeting spot
Agree a meeting place with your friends in case you lose each other in the crowd. Mobile communications during a festival can often let you down as networks become congested and roaming charges can empty your account.
6. Bring key documents – and look after them!
Make sure you bring your ID with you. You may be asked to produce it by police guarding the venue. Also, bring your medical insurance policy with you in the event you need medical assistance. It's best to keep your money, documents, your mobile phone and any other valuables in a waterproof pouch inside a small bag or pocket.
7. Dress for the weather
In the event of rain, a raincoat is of far more use than an umbrella, which can be easily lost or broken. Make sure to bring a sunhat or cap: If the weather is by some miracle sunny, you won't notice if you get sunstroke. Sunglasses, however, should be worn sparingly: After two days in the sunshine you risk ending up looking like a panda. If you are bringing a tent, bring some warm clothes and blankets too – they may come in quite handy when it cools down at night. Some spare clothes would be useful too.
8. Leave the booze at home
There's no point in bringing any alcoholic drinks: They'll be seized from you at the very first checkpoint. The same applies to soft drinks. Food-wise, not everything will be allowed in either. Rock festival veterans recommend bringing instant noodles and soups, apples and bananas, bread, cheese and sausage to make sandwiches.
9. Don't run out of cash
It's best to bring enough money to last you the whole weekend. The more the better because the only thing that you can get free at a festival is tap water. Even to get some boiling water for your instant noodles, you'll have to pay 30 rubles (50 cents). Food and drink at a festival venue are sold at higher prices so experienced festival-goers say you should prepared to spend at least 4,000-5,000 rubles ($60-80) on food over the course of two days.
10. Do your research beforehand
Study the festival program. Don't underestimate the secondary stages: Very often they offer more exciting performances than the main stage. Make an effort to catch some of the earlier gigs: Good bands perform throughout the day and not only in the evening.
Upcoming rock festivals in Russia
V-Rox 2016 – Aug. 19-21 Vladivostok; Chernozem – Aug. 19-21 Tambov; Studeny Bereg – Aug. 19-21 Murmansk; Prostor Aug. 21, Khabarovsk; K!n Rock, Aug. 26-27, Kaliningrad; Dvizhenie Aug. 26-27, Moscow Region; Vladimirsky Tyazhelovoz, Sept. 10, Vladimir; Castle of Rock, Sept. 27, Moscow; Rock&Beer Fest, Oct. 8, Nizhny Novgorod; Aria Fest, Nov. 26-27, Moscow
Subscribe to get the hand picked best stories every week
All rights reserved by Rossiyskaya Gazeta.