The Russian artist who put Bali on the world map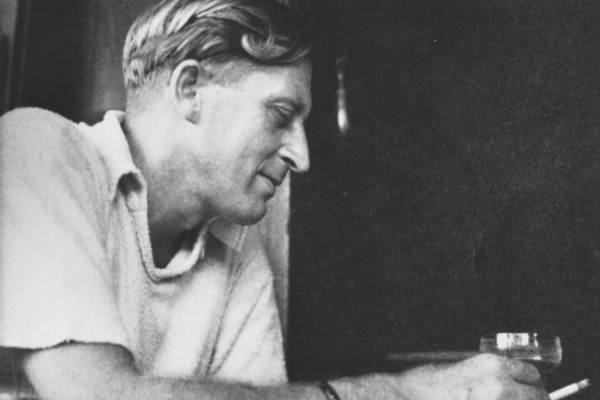 Walter Spies, a primitivist painter, who was born and raised in Moscow, is a celebrated figure in the artists' haven of Ubud and is credited with attracting Western cultural figures to Balinese art and culture in the 1930s.
Ubud, a small town of 30,000 in the central foothills of the Indonesian island of Bali, is a magnet for writers and artists. The town, with its unique Balinese Hindu culture and architecture, and its surrounding villages, famous for their deep ravines and paddy fields, has enough to inspire any artist.
Both Ubud and Bali were not well known in the West, until the 1920s, when a mysterious Moscow-born artist came to live on the island. Walter Spies, who was born in 1895, was the son of the German consul general in Moscow.
"The Spies family, like the Brynners, moved to Russia in the 19th century in search of wealth," says Alexei Dudnik, a historian and budding writer, who was in Bali for the Ubud Writer's Festival. "Walter Spies was a third generation citizen of the Russian Empire, equally fluent in Russian and German."
Dudnik adds that Walter Spies went to Dresden to study but spent his summers as a young adult with his family in Moscow and the Urals. "If anyone had a Russian soul, it was Spies, who longed to be in Russia," he says.
By Walter SpiesSpies moved to Germany at the outbreak of the First World War and by the 1920s made a name for himself as a primitivist painter. He then travelled east and ended up in the Dutch East Indies, moving to Ubud in 1925, after briefly living in Yogyakarta.
"Spies was the father of the modern art movement in Bali," says Nyoman Krisna, a Balinese artist. "The traditional artists only painted religious themes and used just red, white and black," he adds. "Spies started painting images from daily life as well as the landscapes of the villages."
In 1934, Spies, along with Dutch painter Rudolf Bonnet and the Raja of Putra Sukawati formed the Pita Maha Society, which completely transformed Balinese art. The society organized sales exhibitions of art from the island outside Bali. Within a few years, Balinese artwork became popular across Europe and the island transformed into a hotspot for artists.
By Walter Spies
The article is abridged. Read the full version at Asia.RBTH.ru.

All rights reserved by Rossiyskaya Gazeta.