Taking the Sochi challenge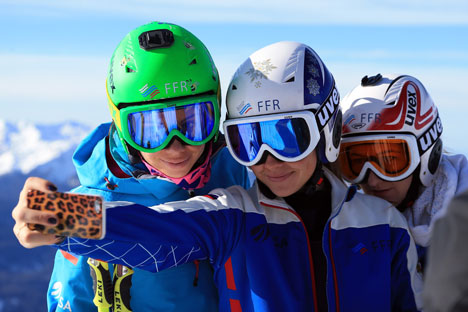 Sochi expects the number of tourists to grow to 4.4 million in 2014, and be more than four million for the rest of the decade. Source: Getty Images / Fotobank
Turning Sochi into a world-class Olympic centre will take not just man-made snow, but a disciplined approach to construction.
The weather is perhaps the biggest challenge: in February 2014, when the world's athletes descend on Sochi, the average temperature is likely to be a mild 7C.
One day earlier this month, the weather at Sochi's Krasnaya Polyana ski centre was the warmest in Europe at 20C, according to the weather portal Gismeteo.ru. The organisers' solution is to make their own snow. An estimated 100,000 cubic metres (3.5 million cubic feet) of artificial snow – equivalent to a 46-meter (150ft) ice cube – will be required.
Next, there is the price tag: an estimated $50bn – the equivalent of building a football pitch, swimming pool, skating rink and indoor sports ground in each of Russia's 1,100 cities and towns.
Unlike other host cities of the Winter Olympics, the work involved is immense because Sochi's infrastructure is practically being built from scratch. For comparison, the 2010 Winter Games in Vancouver cost $6bn.
Sochi is getting a total of 14 new Olympic facilities, including stadiums, skating rinks, ice hockey arenas and alpine ski trails. This is in addition to 30 new 4-star and 5-star hotels, and 54 3-star hotels. Half of the finance is coming from private investors – mostly Russia's richest billionaires – who are pumping up to $25bn to make the Games a success.
From federal and regional budgets, the total spend so far is $13bn, according to Deputy Prime Minister Dmitry Kozak.
The work seems to be going more or less to schedule. Earlier this month, Jean-Claude Killy, chairman of the IOC Coordination Committee for Sochi, praised President Vladimir Putin for the progress achieved so far.
"Indeed, it is hard to believe that the promises you made in Guatemala in 2007 have become a reality today," Mr Killy told Mr Putin.
"The work that has been done is truly outstanding."
During his latest inspection of Sochi Olympic facilities and construction sites, Mr Putin made it very clear that he has zero tolerance for corruption in Sochi, strongly criticising the vice-president of Russia's Olympic Committee, Akhmed Bilalov, whose company was contracted to build a Sochi ski jump, now 20 months overdue and seven times more expensive than planned.
Click to enlarge the infographics
"Good job," Mr Putin said ironically of Mr Bilalov, who a few days later quit his post.
Experts say that despite the price, the Olympics should succeed in turning Sochi into an international holiday resort – one capable of attracting tourists all year round.
"This new infrastructure simply gives Sochi, already hugely popular with Russians, room to grow into an international resort," says Grigory Birg, co-director of research at the Investcafe agency.
The question is if Sochi will capitalise long-term. "Given the scale of change Sochi is seeing during the preparations for the Olympics, there are all the necessary prerequisites for Sochi to become a resort that will be up to international standards," says Ilya Sukharnikov, senior manager for real estate with Ernst & Young.
Another challenge will be visas: Russia and the EU are currently deadlocked on a visa-waiver scheme, which could potentially increase the number of visitors to Sochi if it is ready in time.
All rights reserved by Rossiyskaya Gazeta.